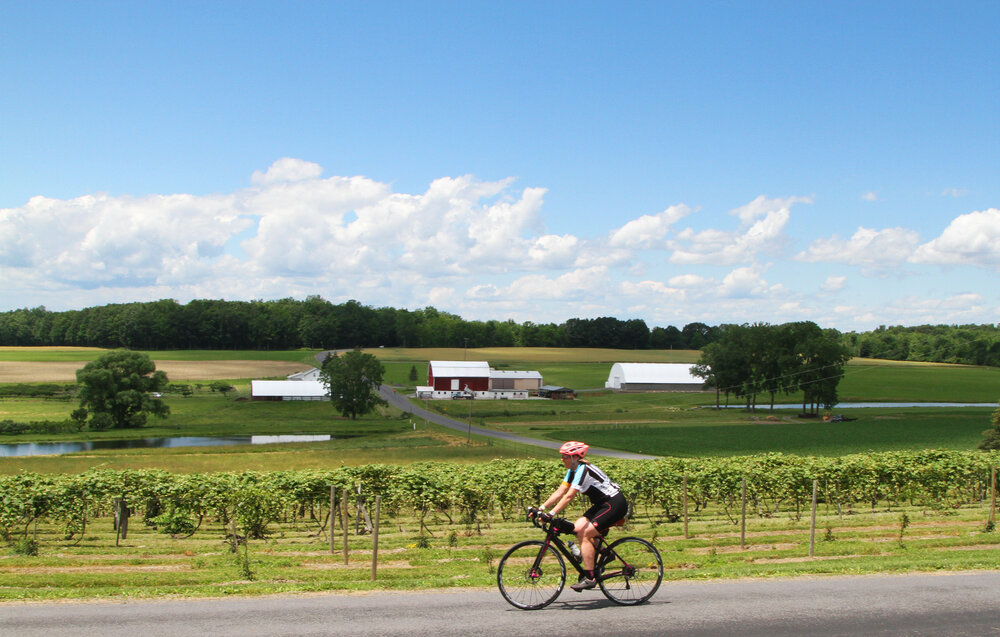 Enjoy Biking the Lake Champlain Islands and Great Local Food!
If you enjoy or have thought about biking along Lake Champlain, you'll be excited to hear that Snow Farm Vineyard is one of the participants in a number of Wrenegade Sports' numerous Fitness Adventures, including the Self Guided One Day Bike Tour of the Lake Champlain Islands! A unique and truly breathtaking way to experience rural Vermont and Lake Champlain, this is also a perfect way to become acquainted with some of the amazing local foods and beverages produced in the area. If you've thought about biking Lake Champlain, this tour is for you!
"Self Guided One Day Bike Tours are the newest Farm to Fork Fitness Adventure, intended to deliver our core Farm to Fork experience of bucolic scenery and fresh local food when and where it works for you so you can stay physically distant from others and still have an amazing day. Self Guided Bike Tours are the perfect way to explore everything our Farm to Fork regions are famous for, including fantastic rural roads for biking, endless farmland scenery, local artisans, locally-sourced organic food, and world-class wines and craft beer."
Upon signing up for the Lake Champlain biking tour, you will receive a Self Guided Bike Tour Packet that will include all the info you need for your island ride, including recommended stops and notes about farms and eateries along the routes, including their hours of operation.
Enjoy the amazing Lake Champlain and mountain views, small villages, and quiet rural roads along with some amazing local food and drink. There's plenty of parking at the vineyard for you and your crew!
There's plenty of parking for your Lake Champlain Biking Adventure!
Posted by Nick Lane