The Burlington Farmers Market, since 1980, has been held every Saturday from late spring through autumn in downtown Burlington. More than 90 stands overflow with seasonal produce, flowers, artisan wares, prepared foods, and more. People gather to wander around, chat with growers and friends, and fill their baskets with some of the best food money can buy. Like many places in Burlington, dogs are always welcome but must be kept on a leash. More information can be found on The Burlington Farmers Market website.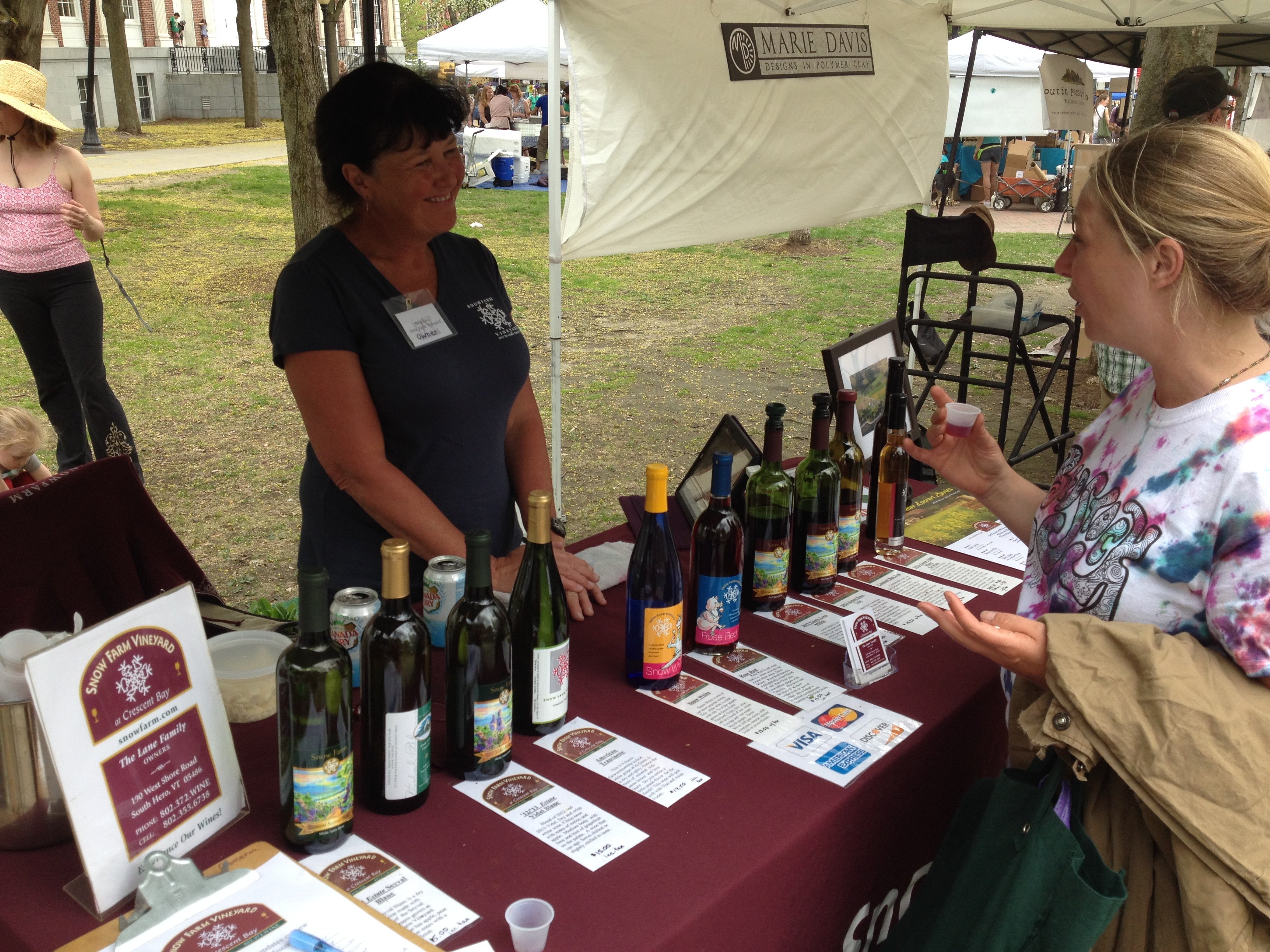 Photo Credit: Snow Farm Vineyard
Julie Lane is a friendly face on a Saturday morning pouring sample tastes of our locally grown Vermont wines at the Burlington Farmers Market. It's a great place to go for a stroll and see some of the best farm products Vermont has to offer.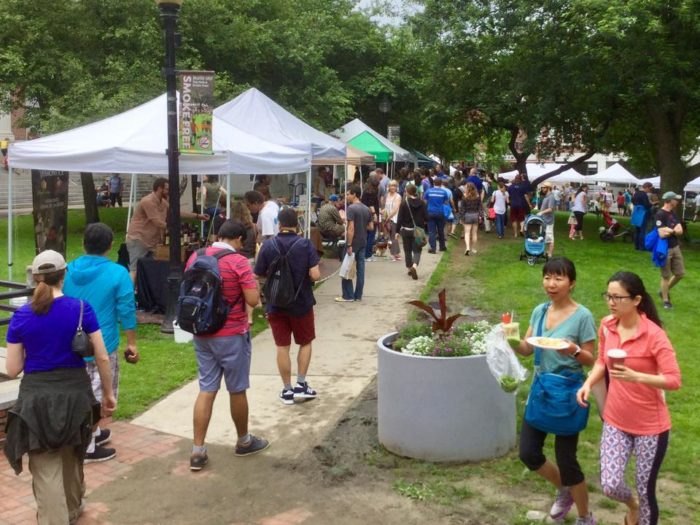 Photo Credit: onlyinyourstate.com
There are a variety of Vermont products at the market including meats and cheeses, maple syrup, and produce. The market is also a great place to come for lunch as there are an array of food vendors.
Other local products found at the Burlington Farmers Market include meats from Pigasus Meats in South Hero. It's great being at the market and getting a breakfast sandwich with fresh Sausage from Pigasus!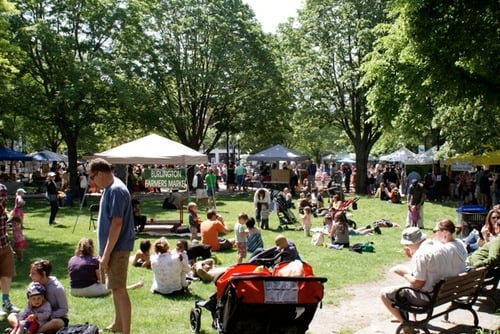 Photo Burlington Farmers Market in June - Photo credit: Pinterest.com
The Burlington Farmers Market is a great place to gather for fantastic food and music. There are musicians and spaces to pull up for a seat in the beautiful City Hall Park.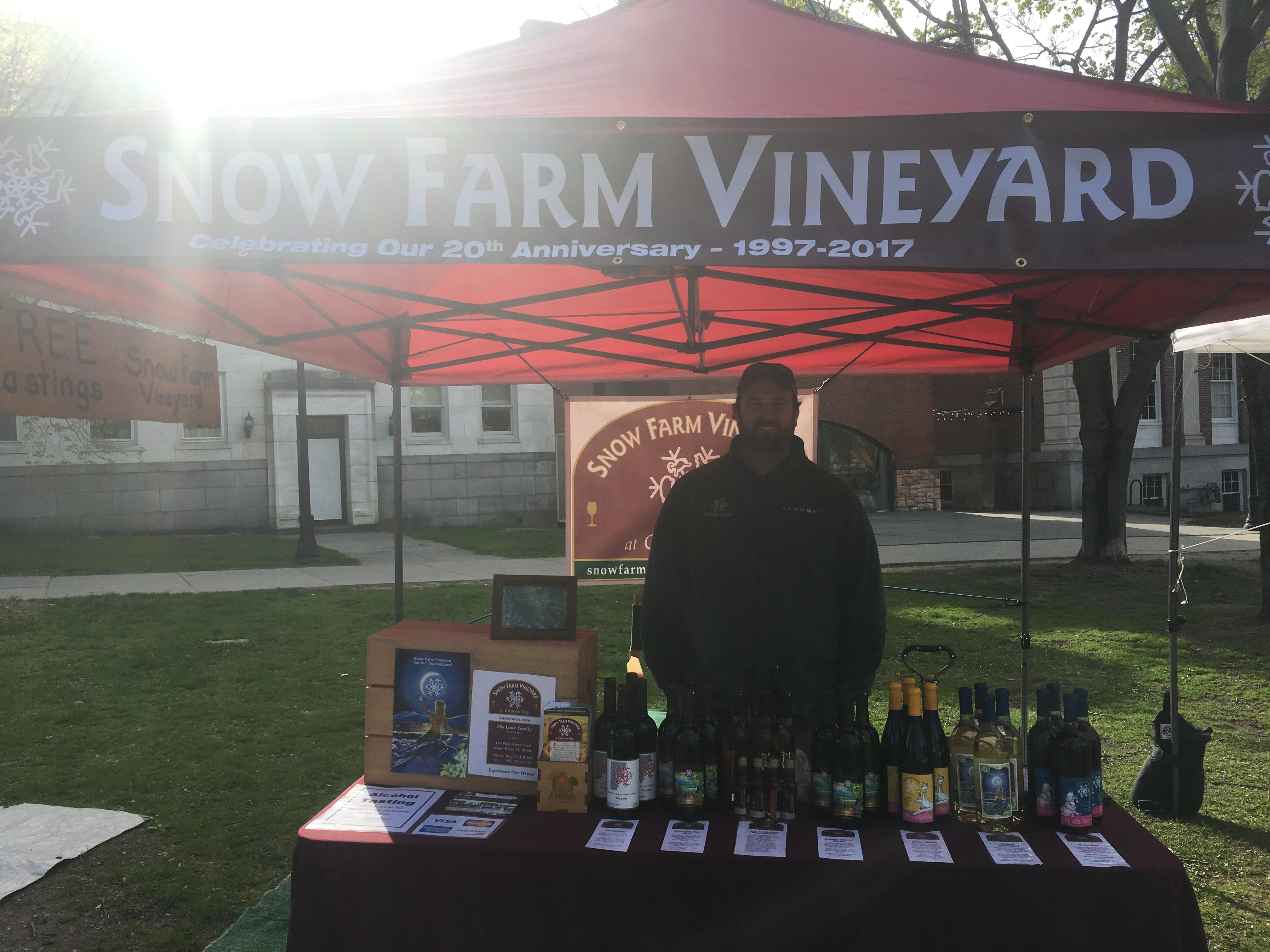 The Snow Farm booth at Burlington Farmers Market
Burlington lends itself well to the Vermont farmers market vibe, as many people and restaurants strive to source as many local products from Vermont farms as possible. In fact, you can find Snow Farm Wines on the wine list at some great restaurants.
Support local and check out your community farmers market today!