Butternut squash soup is the perfect winter treat. It's warming, filling, and delicious. And if you add some white wine to it? Even better! This recipe will show you how to make the best butternut squash soup around using wine in just a few steps and one pot. So grab your favorite bottle of white wine from Snow Farm Vineyard and let's get cooking.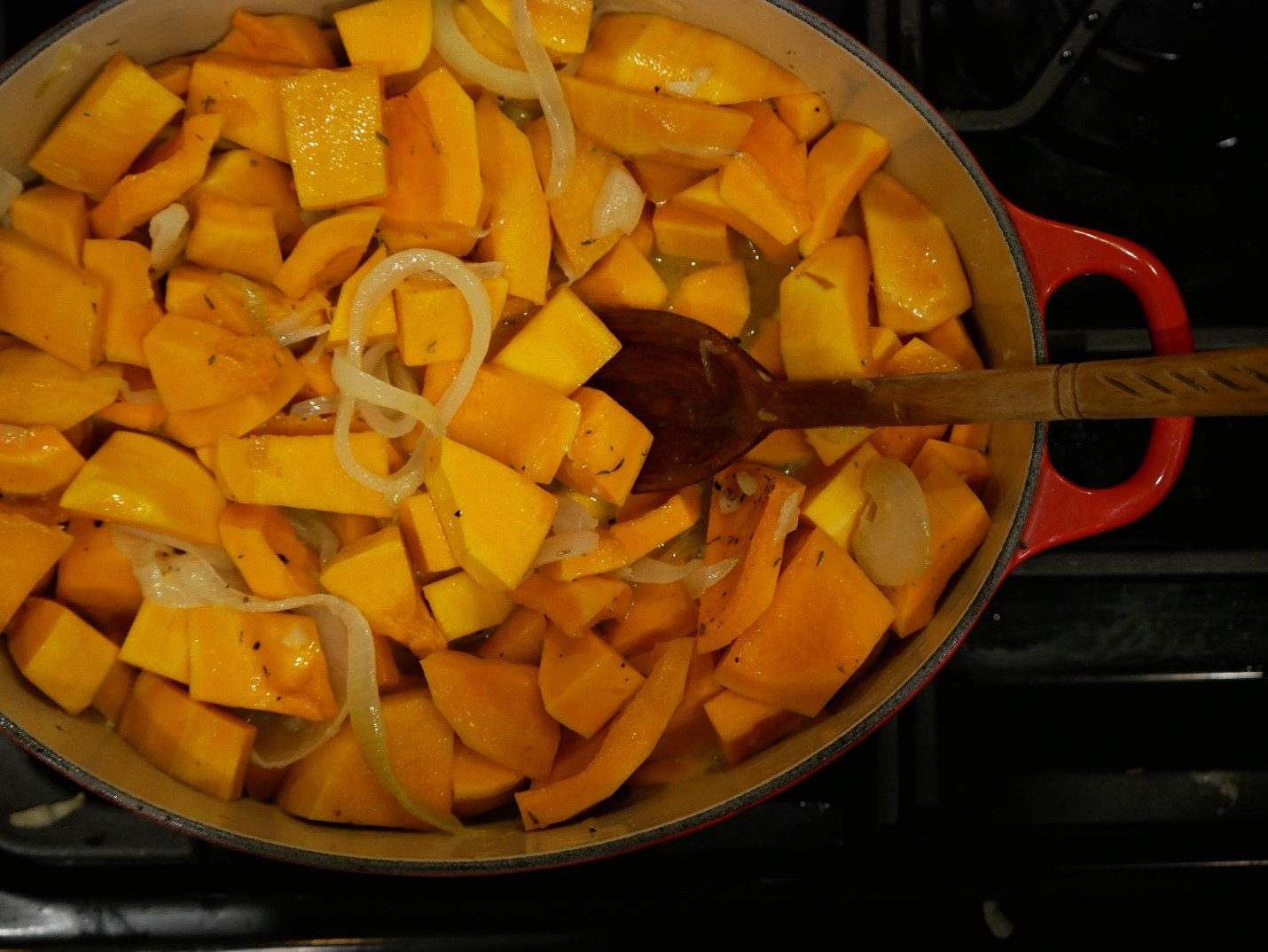 A super convenient part of this recipe is that it is made in one pot so you'll have less to clean up and more time to relax after you enjoy your soup!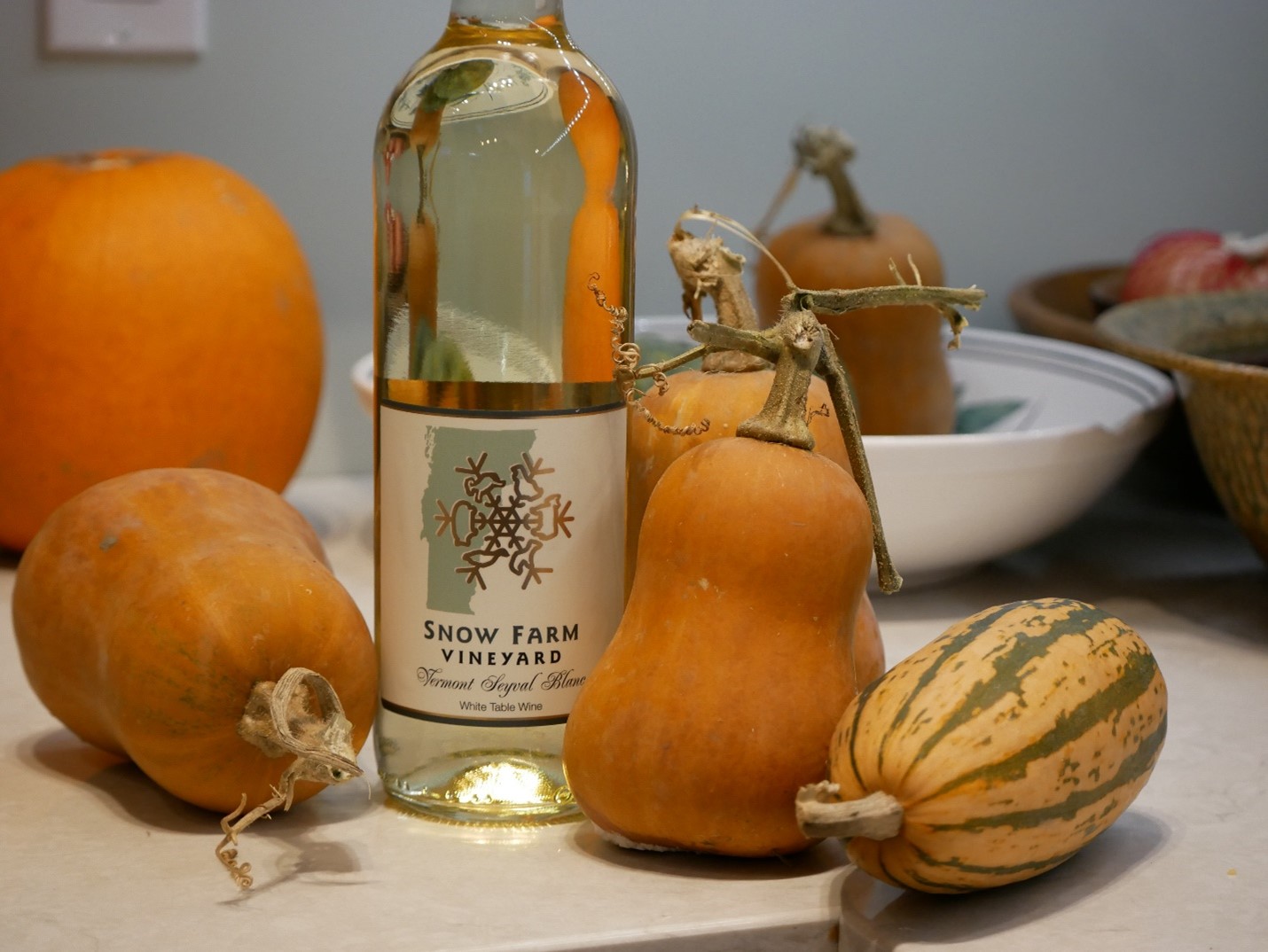 Snow Farm Vineyard's Seyval Blanc is a versatile white wine to cook with. It is one of our most popular wines and a favorite of our head winemaker. Dry, nicely balanced, light, yet fruity. It can be compared to a zesty Sauvignon Blanc wine.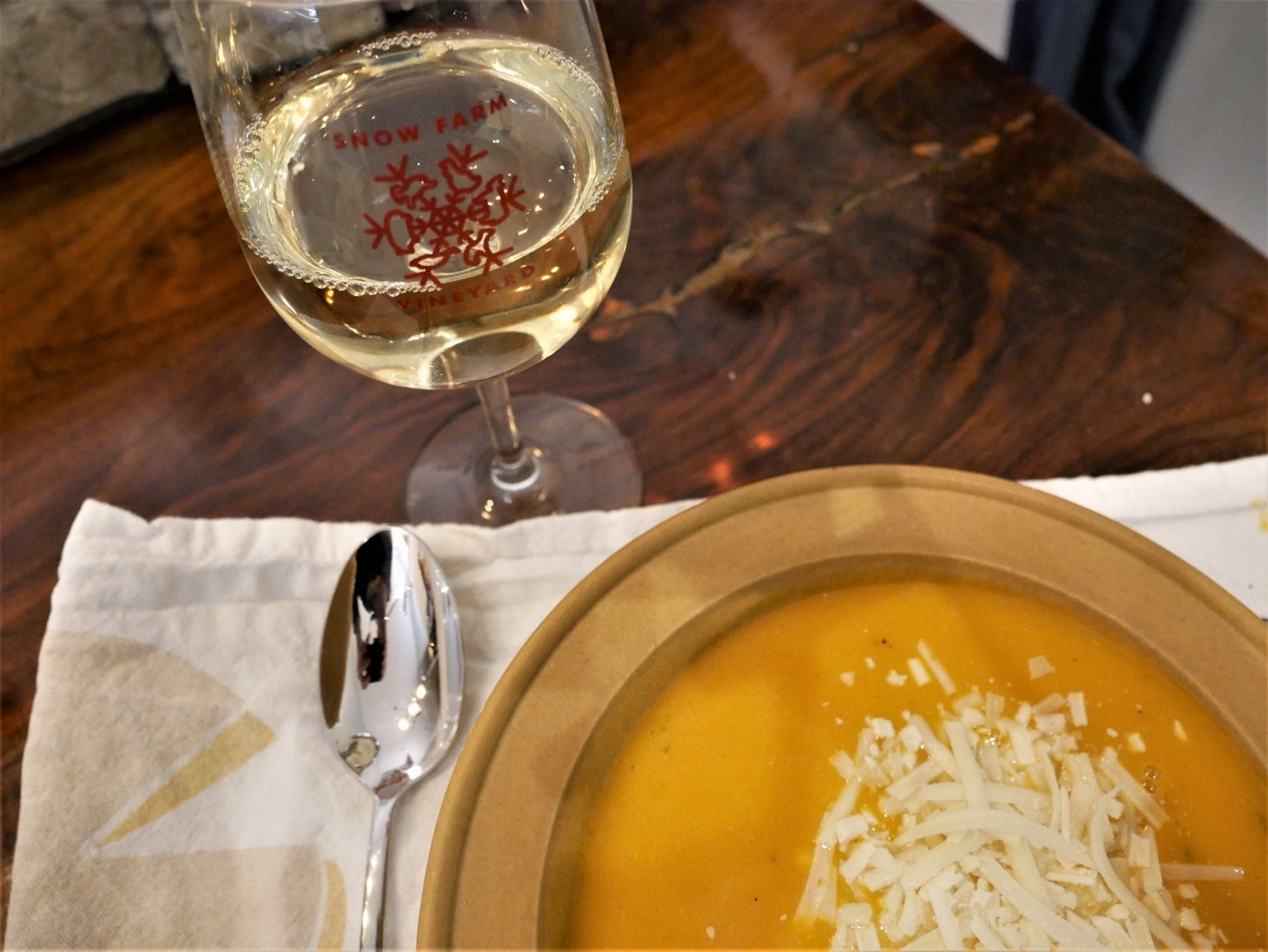 Seyval Blanc has a refreshing crispness that appeals to new and seasoned wine drinkers alike. If you're preparing this soup as an appetizer, keep in mind that Seyval Blanc pairs well with main dishes too including seafood and pasta.
Butternut Squash Soup with White Wine
Ingredients
1 large or 4 small butternut squash (approx. 4 lbs)
4 tablespoons unsalted butter
2 tablespoons extra virgin olive oil
2 small onions; thinly sliced
4 cloves garlic; chopped
3/4 cup Seyval Blanc or dry white wine
1 teaspoon dried thyme
Salt and pepper to taste
4 cups chicken stock or vegetable broth (for vegetarian)
Parmesan cheese for garnish
Instructions
Peel and halve the butternut squash. Remove and discard the seeds and pulp. Cut into one-inch cubes.
Heat the olive oil and butter in a dutch oven over medium heat. Add the onions and garlic and saute, stirring occasionally, until soft. Add the squash and stir to combine.
Add the white wine, thyme and season with salt and pepper. Raise the heat and cook for about 5 minutes, until the wine has evaporated.
Add the stock and bring it to a boil. Reduce the heat to low and cook gently, uncovered, for 20 to 25 minutes, until the squash is tender.
Puree the soup with an immersion blender. Adjust the seasoning and ladle into soup bowls. Sprinkle with fresh parmesan cheese and serve immediately with fresh bread.
Recipe adapted from the Seven Fires Cookbook, page 46
Butternut squash is one of our favorite winter vegetables because it's filling, hearty, and goes well with white wine. Give this tasty dish a try today - we're confident you'll love it!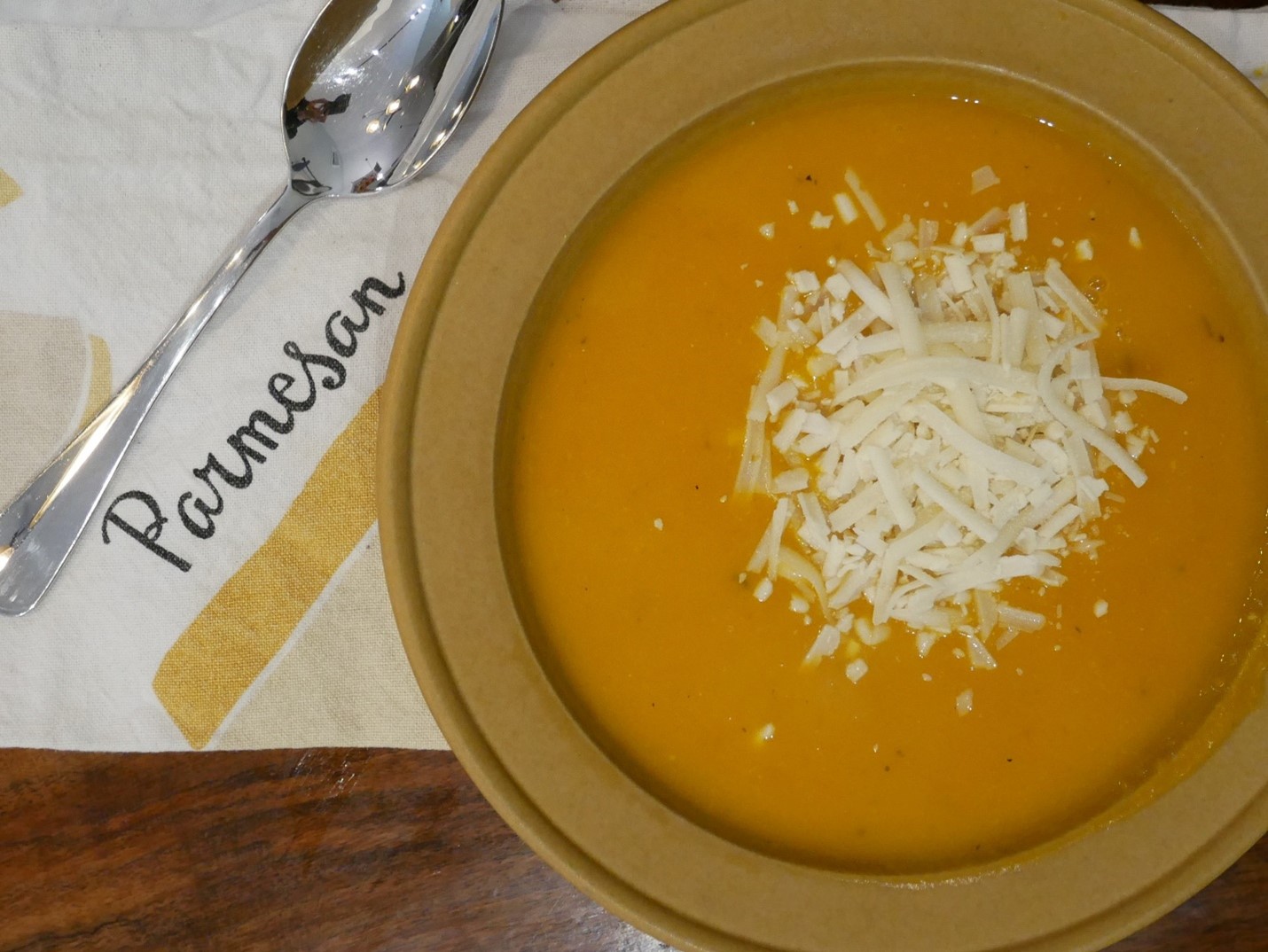 Posted by Cassandra Martin