Vermont's scenic views, mountains, and lakes are part of what makes this state so great! It's a place of rural beauty and elegance with an abundance of nature that makes camping in Vermont a favorite for travelers and destination guests as well as instate locals!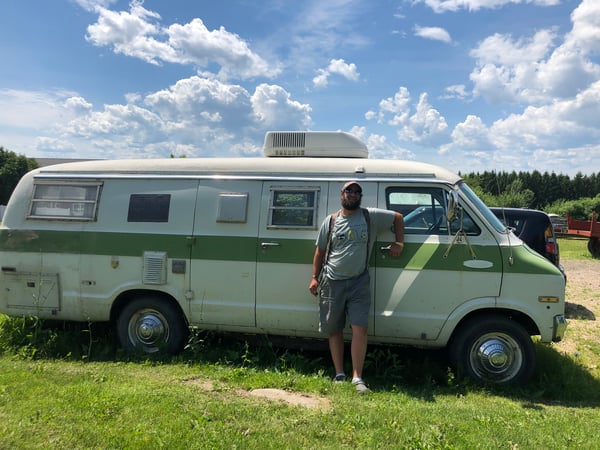 Photo: Camping in Vermont with Alex Lane and Large Marge
Camping in Vermont happens in a lot of different ways. You can camp using an RV, camper trailer, tent, or a camping van - like the one pictured above. This camping van, also known as Large Marge, has been in the islands for decades and is currently being restored by Vineyard Manager Alex Lane.
Classic camping in Vermont involves pitching a tent. Tents can allow you to feel closer to nature as well as provide a nice shelter from heavy rain or light morning dew.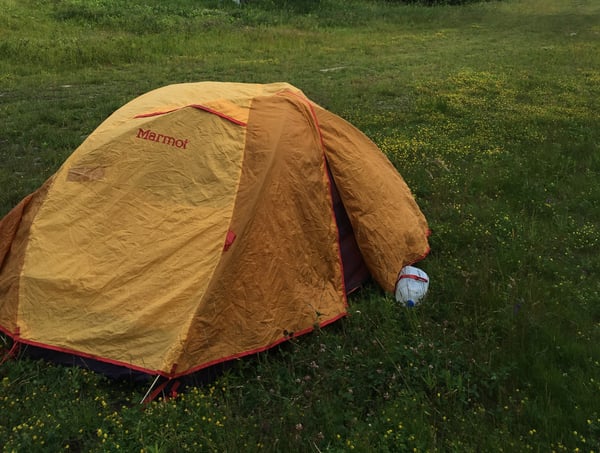 The Outdoor Gear Exchange is a Great Resource for Camping in Vermont
Pitching a tent is timeless in many ways. Especially for any backpack hiking that you do. If you are looking to get into camping and need a good tent, the local Vermont store The Outdoor Gear Exchange is a great place to look!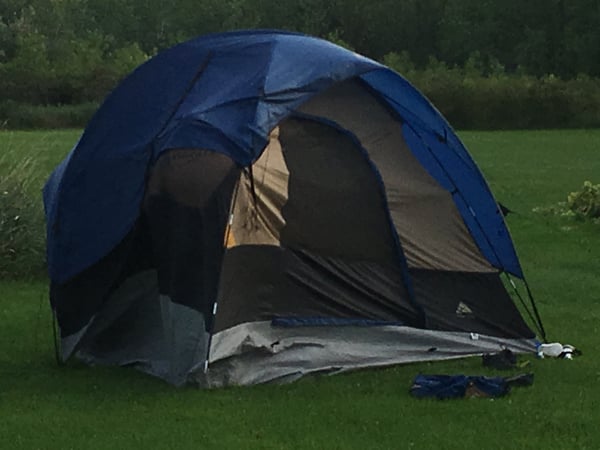 Photo: Tent in a field gets hit by wind very hard because of its exposure, a hazard of camping in Vermont!
If you are camping in Vermont and you do pitch a tent, make sure that it is securely staked down in case you get some high winds. It is also a good idea to make sure that you put your food rations in a safe place. Don't leave food scraps or supplies out at night and discard them far away from your campsite. This will help avoid nuisance visits from squirrels, raccoons, and other curious woodland creatures.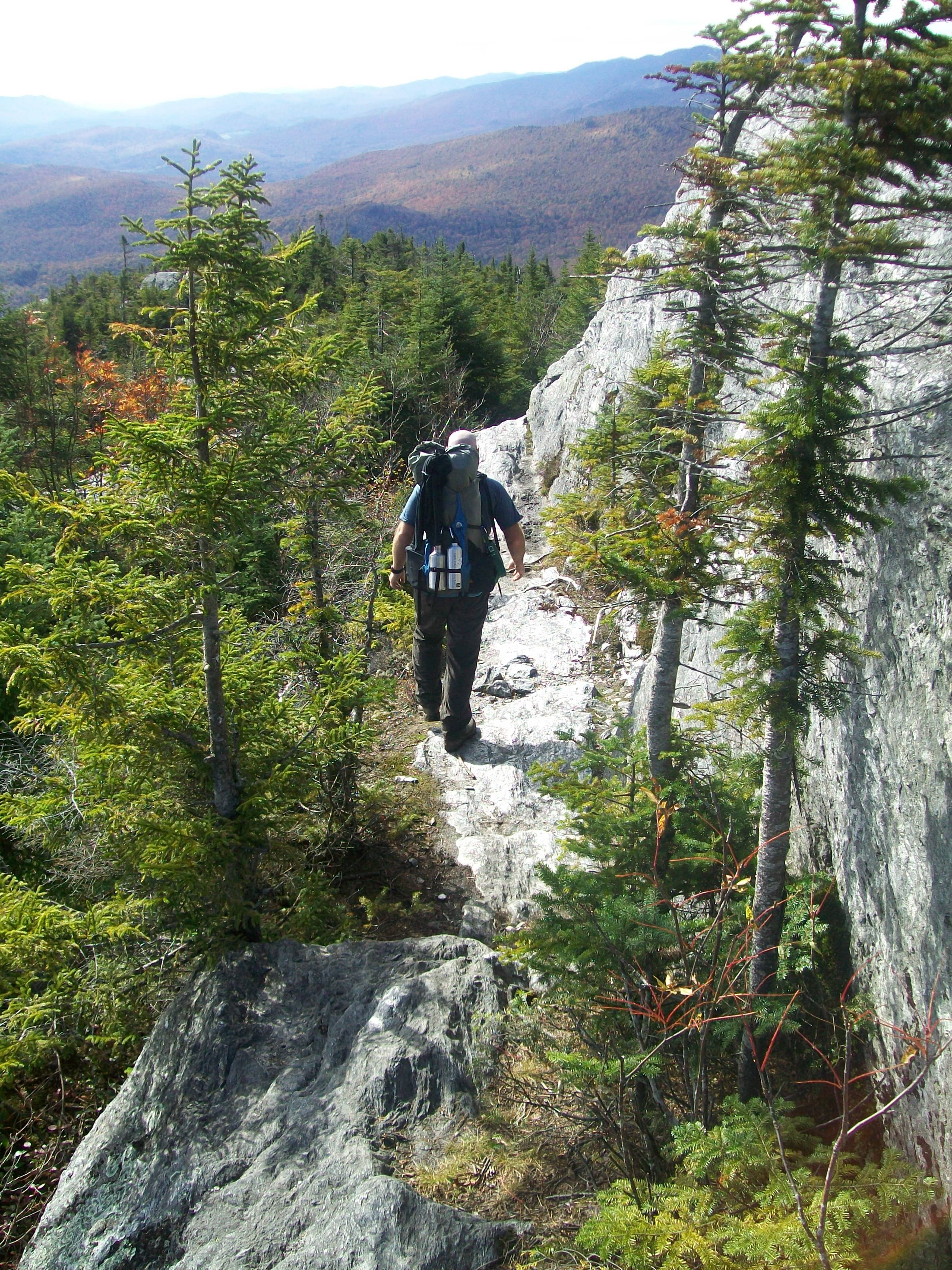 Photo: Dave Lane Hiking The Long Trail in Vermont
There are lots of beautiful places you can go camping in Vermont. If you are looking for something a little more rugged, you could try adventure camping along the Vermont Long Trail. The Long Trail has approximately 70 campsites which lend well for overnight camping and extended backpack camping trips.
Part of what we love about living in Vermont when we're not harvesting grapes or fermenting our great wines are camping trips! When you visit the Vineyard, you can ask us about local camping opportunities and the best spots in the Islands to camp. The Lake Champlain Islands are a lovely part of Vermont and there are multiple state parks and camping locations.
Here are a few locations located near our winery if you're looking to camp in or near the Lake Champlain Islands:
Drop by and see us at the winery when you want to take a break from the wilderness and enjoy some fine wines and good company!