Candied grapes are like the life of the party on any plate. They're fun, look pretty, and are a refreshing treat. And, they are SUPER easy to make.
Candied grapes also make a great treat for kids. Sugar can be tricky to manage with sugar-monger kiddos. This is a way to give them "candy" that has real fruit in it and is healthier than most sugary snacks.
Plus, they'll love making these with you. You really can't mess them up so kids from toddlers to teens can feel like they're totally in charge of this recipe. Note: for kids under five, grapes should be cut in half to avoid choking.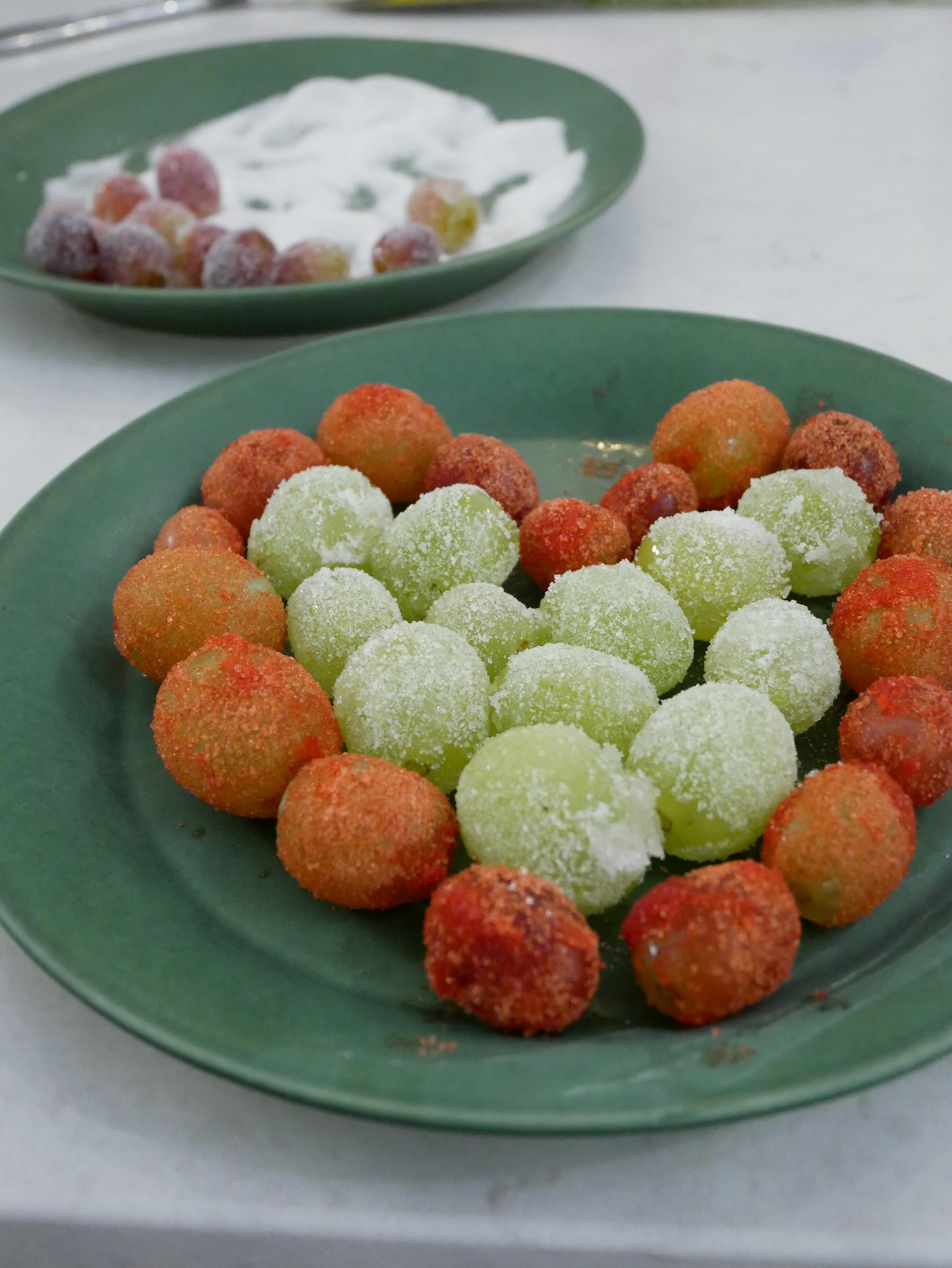 Here are two easy ways to make candied grapes:
The first method makes the grapes look gorgeous and are made with just plain sugar and water. They're a fun way to add a pop of color for the holidays to an appetizer plate.
The second method is even easier and all you do is coat the grapes with store-bought gelatin (Jello powder) and refrigerate them to let it set. The sour flavors in the Jello section (like green apple or watermelon) are a great combo with the sweetness of the grapes.
This holiday heart above has strawberry Jello grapes around the edge and plain sugar coated green grapes in the middle.
Candied Grapes Method 1:
Ingredients:
2 cups grapes
¼ cup water
½ cup granulated sugar, divided
Instructions:
Put water into a small saucepan. Add half of the sugar. Heat it until the sugar melts, stirring constantly.
Turn off the heat and put the grapes into the mixture. Coat them and then put them on a cooling rack, with a baking tray below to catch the drips. Let them dry for 30 minutes to an hour
Place the rest of the sugar on a plate and roll the grapes in it until they are covered.
Refrigerate for 30 minutes to let the sugar set.
Recipe adapted from The Silly Girl's Kitchen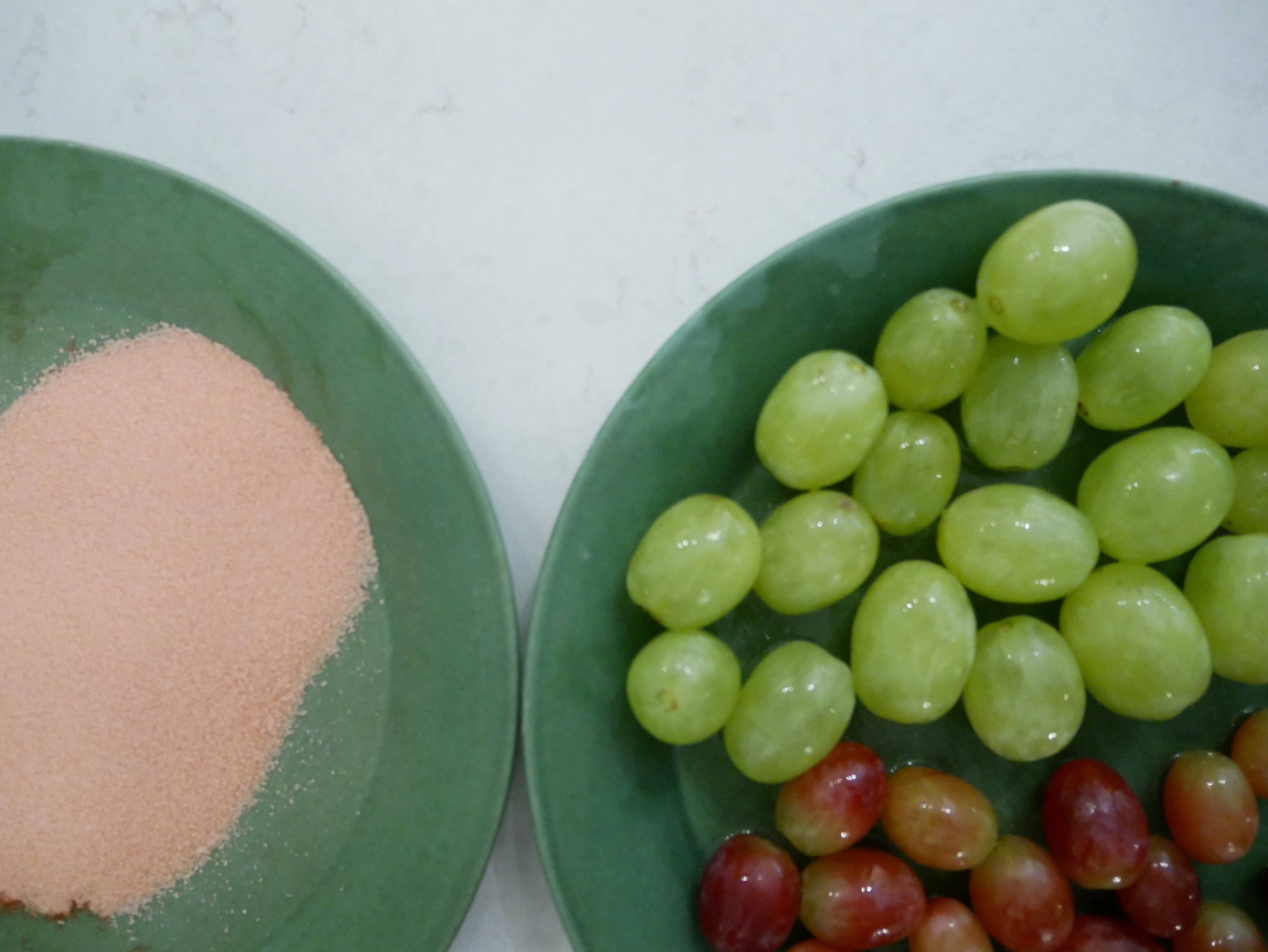 Candied Grapes Method 2:
Ingredients:
2 cups green or red seedless grapes.
Half a package of your favorite flavor of gelatin (strawberry is pictured). You can try experimenting with sour flavors to offset the sweetness of the grapes.
Instructions:
Wash the grapes thoroughly and then place them on a plate.
Pour the gelatin onto a plate and roll the grapes in it.
Refrigerate for 30 minutes to an hour to let the Jello set.
Recipe adapted from My Kitchen Escapades
Enjoy adding a little fun to your plate with candied grapes!
Posted by Nick Lane