Fall cocktails bring together some of the juiciest flavors that we only get to experience in their full glory once a year. Think fresh apple, pear, and cranberries combined with fall spice flavors like ginger.
In Vermont, our local hard ciders and wines pair wonderfully. At Snow Farm Vinyard, we use our Snow White and Rose Red as the base for our fall cocktails. When you mix them with hard cider it brings forward the crisp, dry, and fruit-forward elements in the wines.
When combining hard cider and wine it's best to choose cider and wine produced in the same area. Their flavors will be better matched because the apples and grapes are grown in the same region, versus from different areas. That's because the terroir, which is the combination of the soil, climate, and growing conditions, creates a symbiotic relationship between the apples and the grapes that will shine through in your cocktail.
Enjoy making these two Snow Farm Vineyard fall cocktail favorites!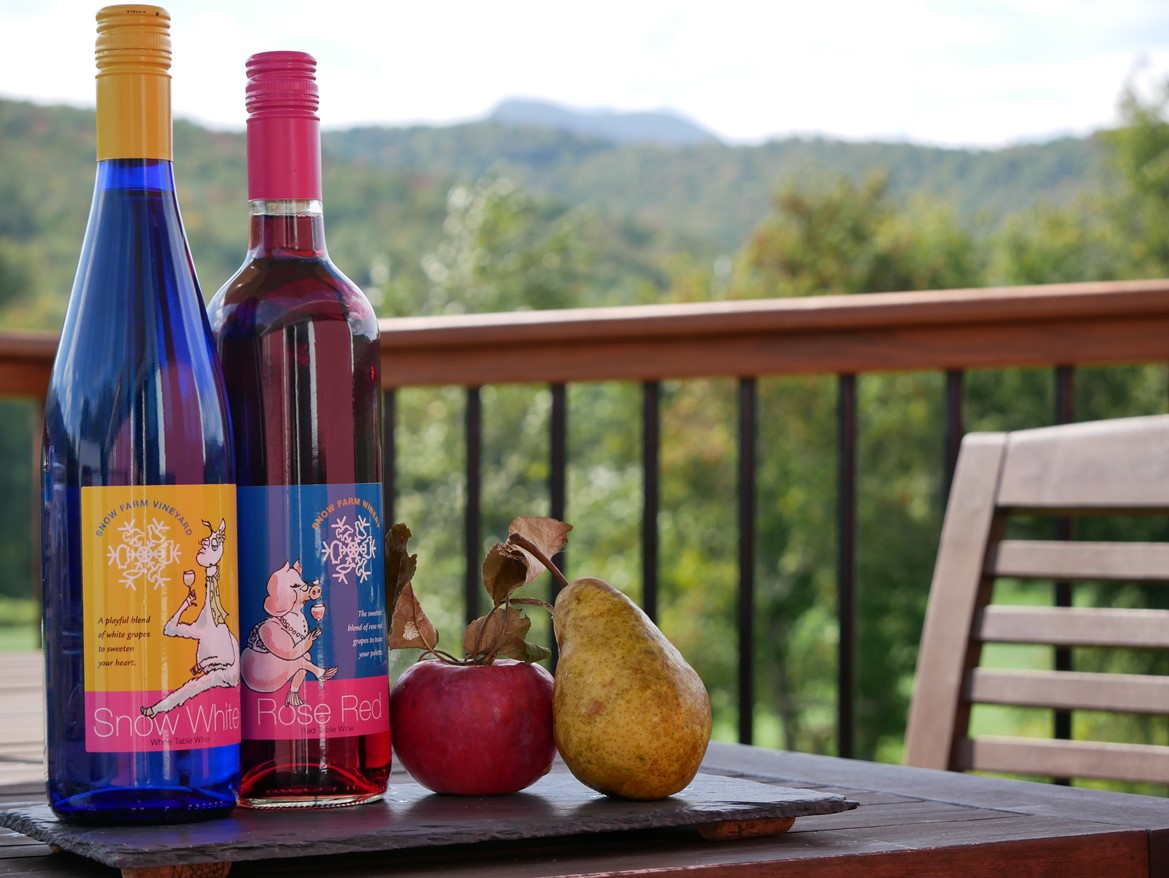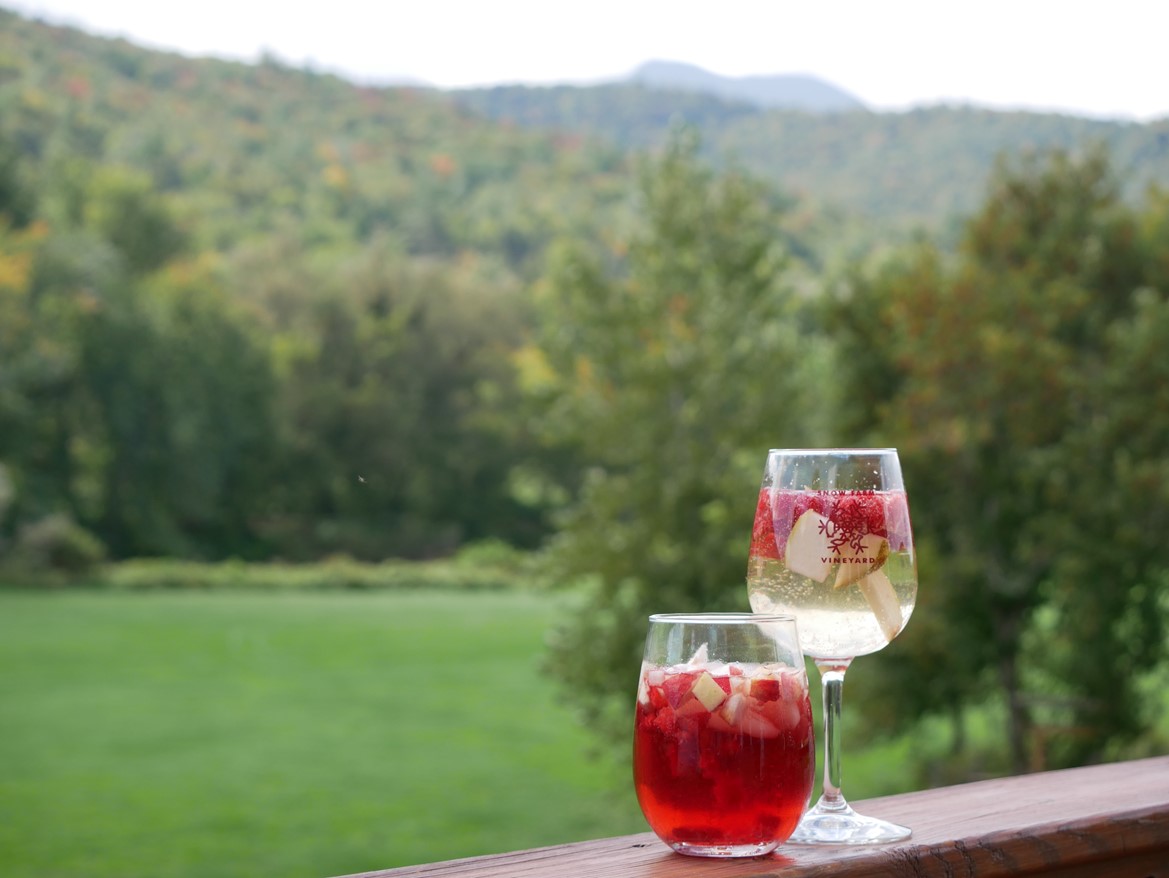 Fall Cocktail Tips
Wine flavors are amplified by hard cider, so choose a wine with light, fruity notes that you want to enhance.

Sweetness is a personal preference. The cider certainly brings a lot of sweetness to these recipes, but if you'd like to add 1 teaspoon of maple syrup to each glass, it adds a special Vermont touch for those sugar mongers out there!

A light sprinkle of nutmeg in each glass is another way to boost the spiced fall flavors.

Don't worry about peeling the apple or the pears.

If it's too early in the season to get fresh cranberries, you can substitute raspberries (as pictured below).

These recipes serve four. If you want to make a half batch for two, half the ingredients and use a quart mason jar to mix the cider and wine instead of a pitcher.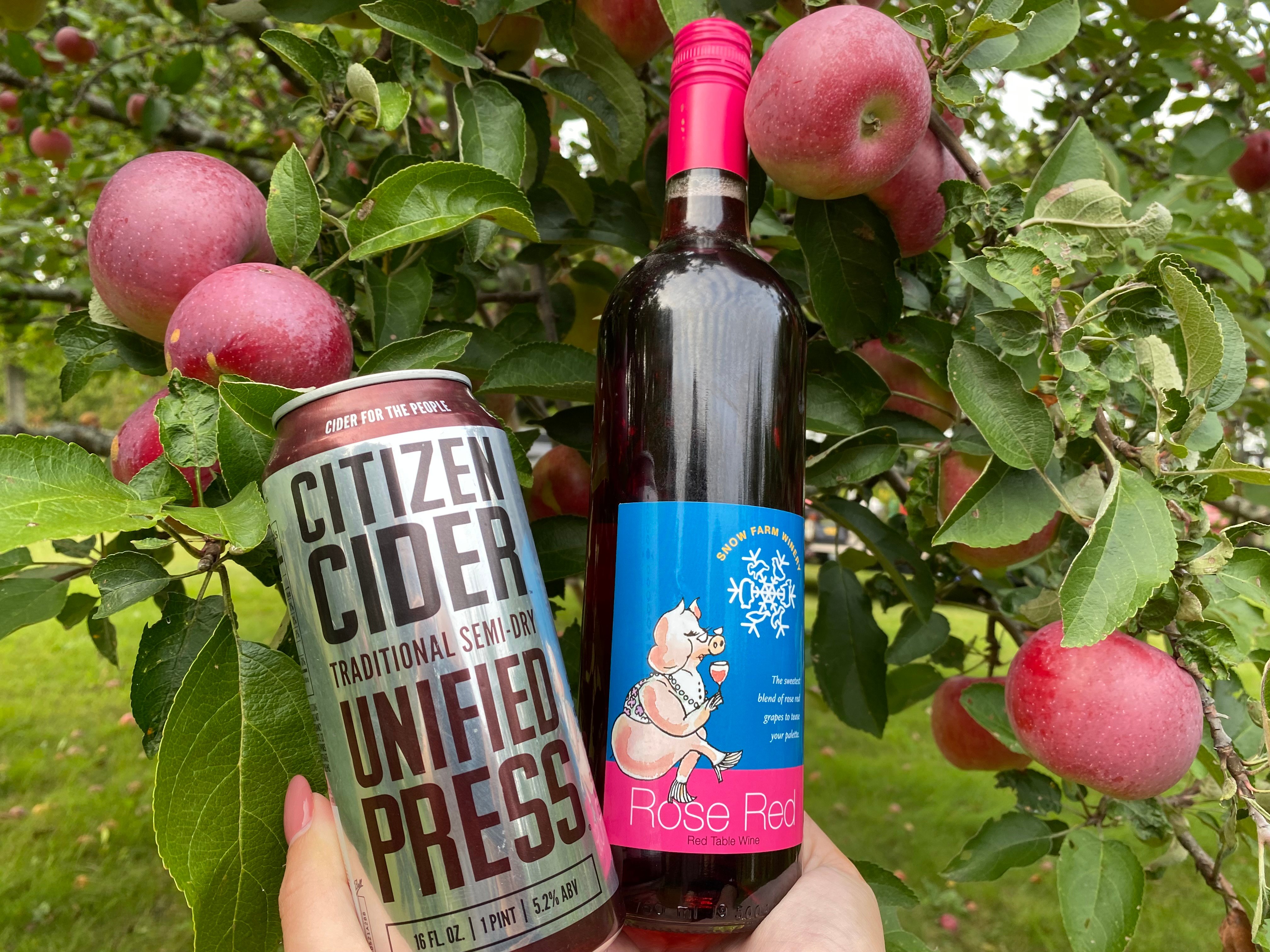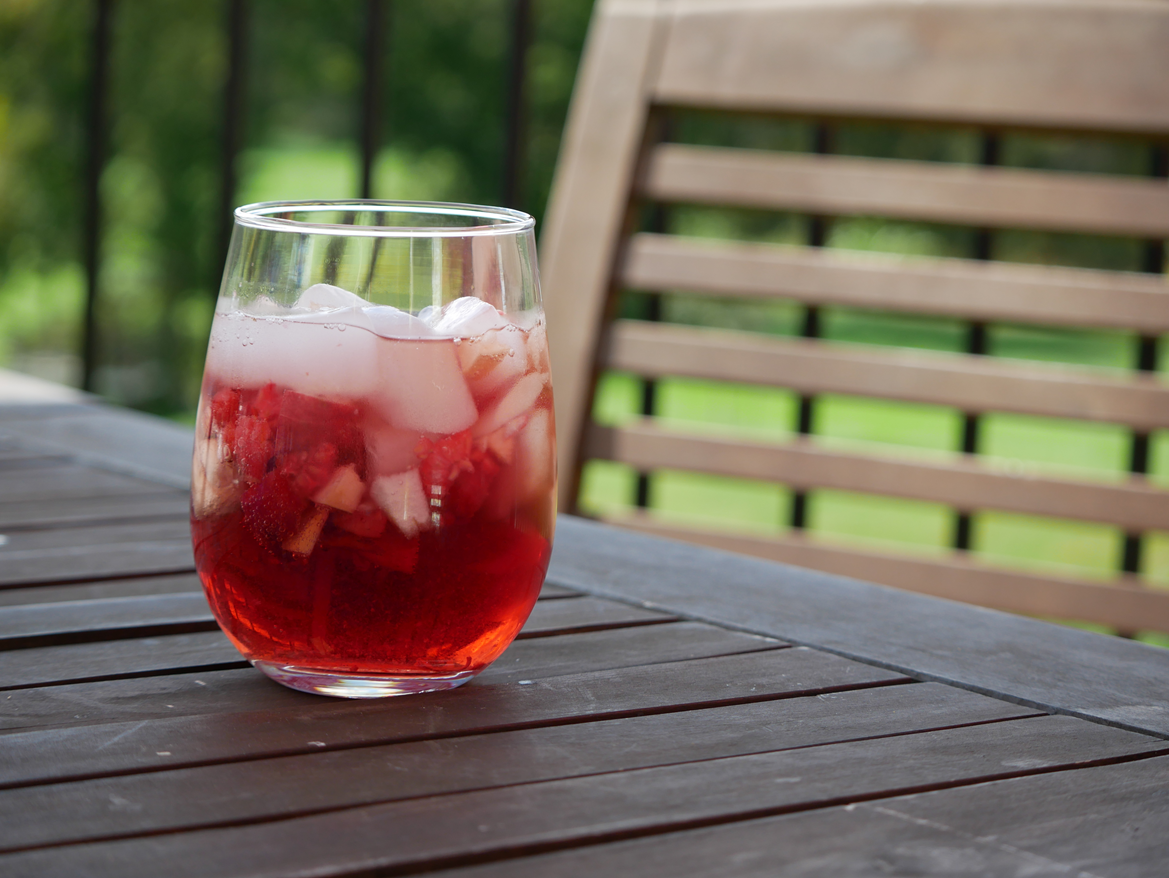 Unified Red
Serves 4
Ingredients:
1 can of Citizen Cider Unified Press
1 diced fresh apple
1/4 cup muddled fresh cranberries
Ice cubes
Half a bottle of Rose Red by Snow Farm Vineyard
Directions:
Pour your wine, Citizen Cider, and ice into a pitcher, place the sliced apples and cranberries into glasses and top with the wine and cider.
The crispness of the Vermont Citizen Cider, the sweetness of the Rose Red, and tart fresh fruit make this a wonderful fall party drink. What better way to spend a fall day than with two Vermont craft beverages?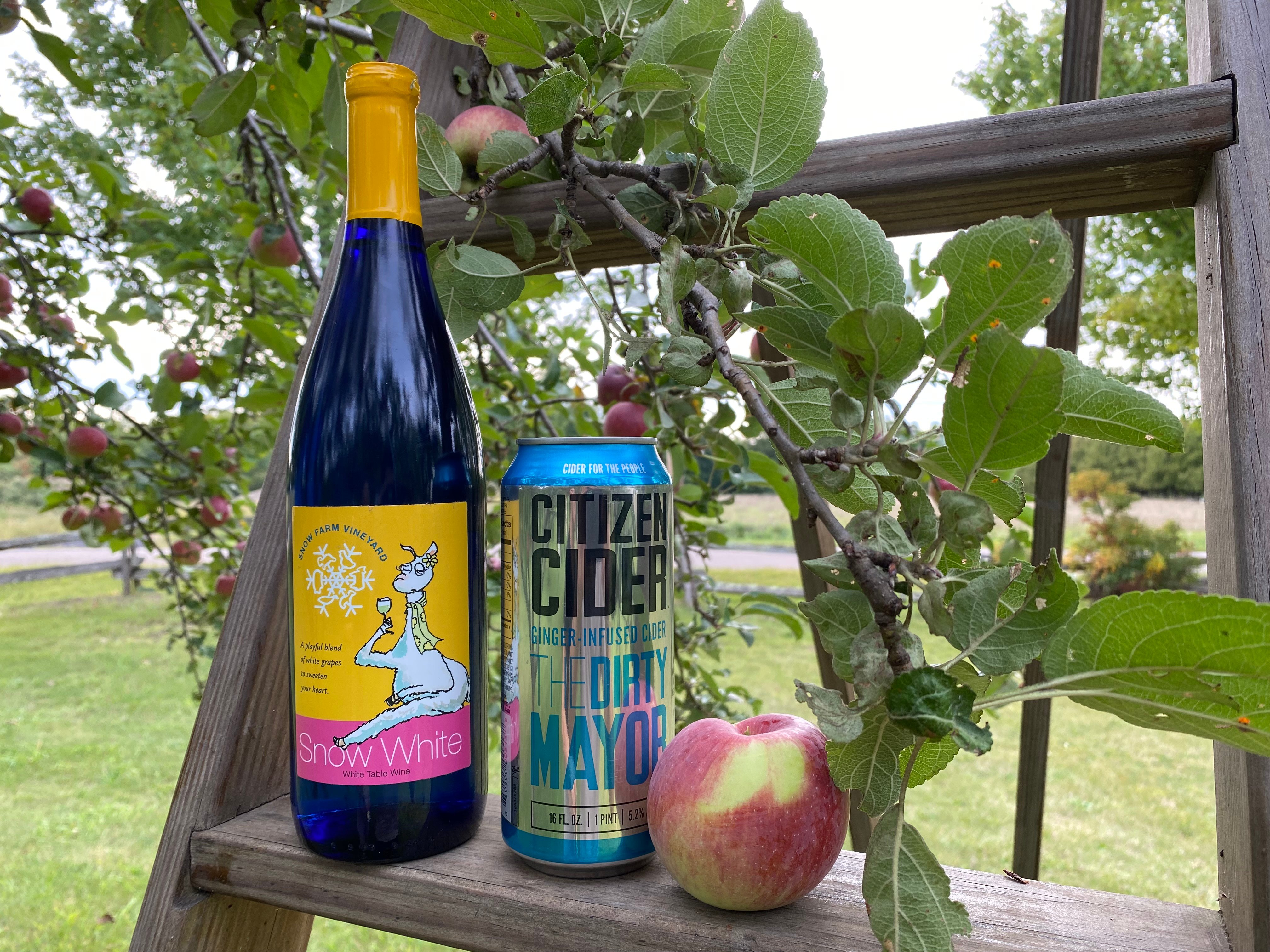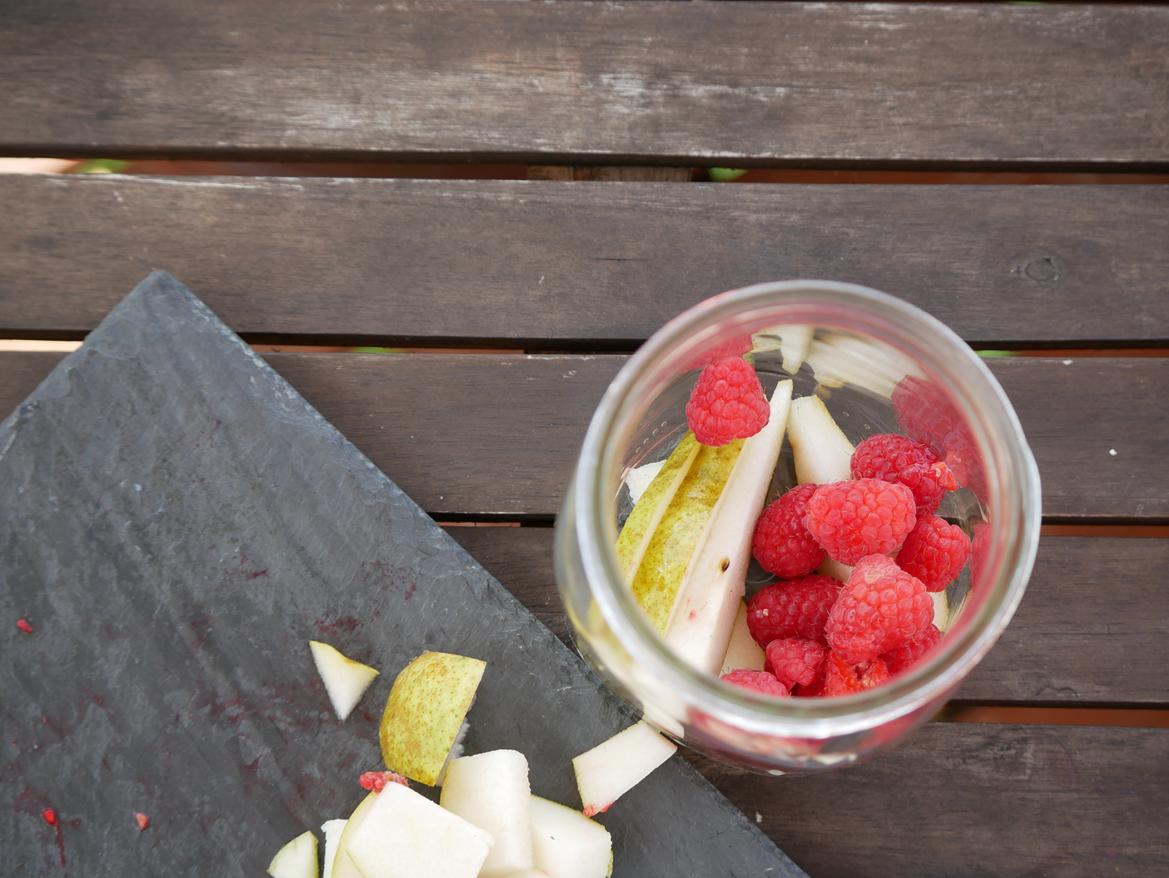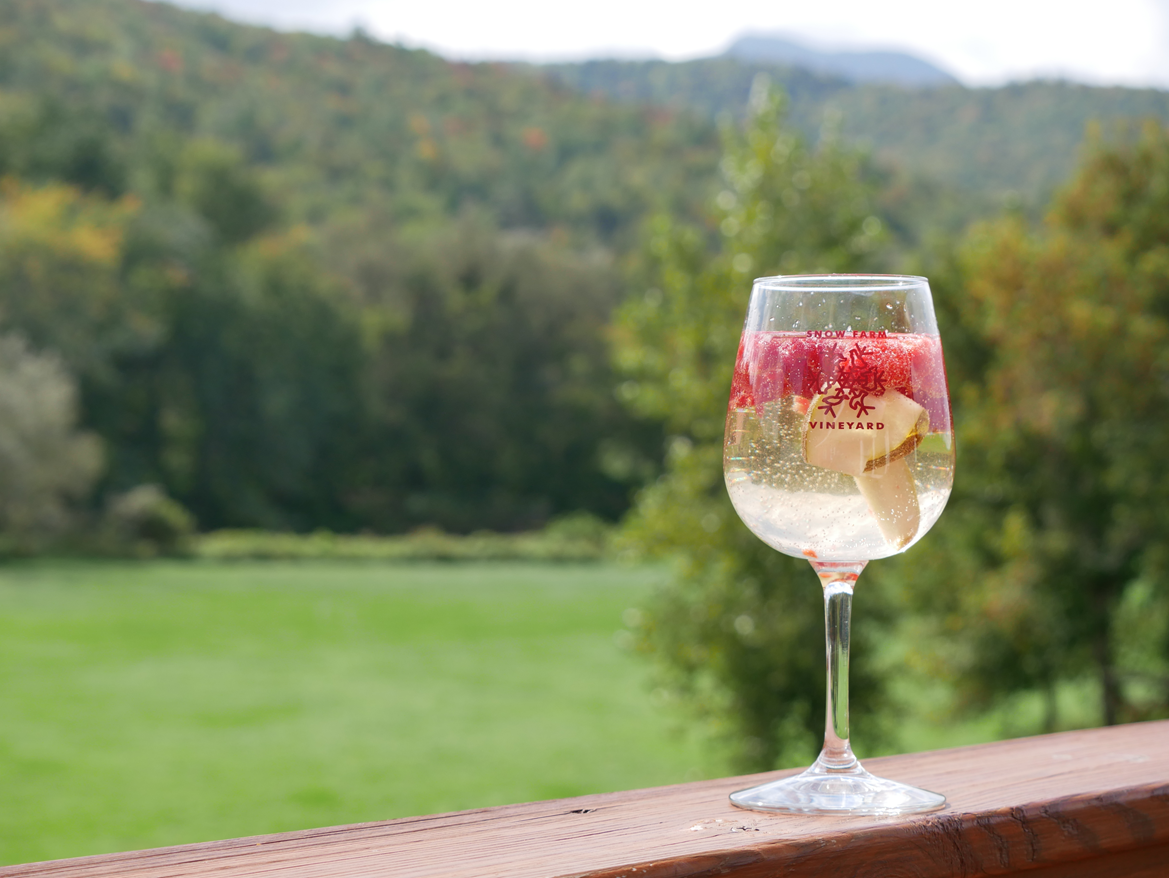 Snow Farm Mayor
Ingredients:
1 can of Citizen Cider Dirty Mayor (Ginger Infused Hard Cider)
1 sliced pear
Half a bottle of Snow White by Snow Farm Vineyard
Ice cubes
1/4 cup raspberries
Directions:
Pour your wine, Citizen Cider Dirty Mayor, and ice into a pitcher. Place the sliced pears and raspberries into the glasses, and top with the wine and cider.
The ginger-infused Dirty Mayor adds a touch of fall spice, complemented with the sweet warmth of raspberries and crisp pear make this a stand-out wine cocktail.
These cocktail recipes were brought to you courtesy of Snow Farm Vineyard in South Hero, Vermont. Be sure to visit us when you're in the area or shop our online store!