The big game is coming up and while you don't want to miss out on the delicious snacks that come with it, you also don't want to have a food hangover from eating nothing but junk.
These healthy-ish game-day snacks will satisfy your tastebuds and leave you feeling good too. These recipes are a tad healthy but also indulgent. Our favorite wine to drink with appetizers is our Snow White, so be sure to have a bottle of that on hand too!
Get ready to get in the zone with some fairer fare!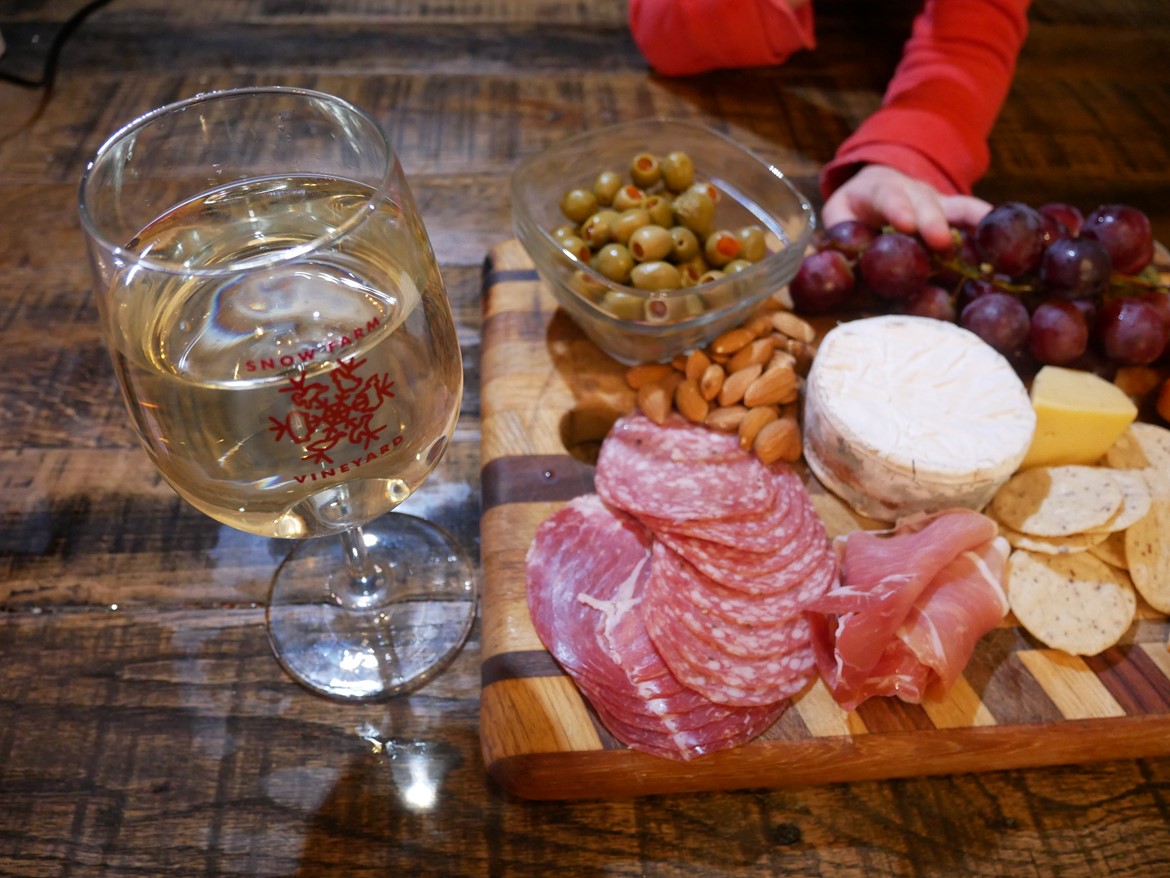 Charcuterie Board
Charcuterie boards are having a bit of a moment right now and we can appreciate why! They're so easy to put together and can even stand in as your meal. Grab whatever you have around for a no-fuss, fancy-feeling snack. We used:
A mixture of hard and soft cheeses
A mixture of crackers
Almonds
Grapes
Olives
Proscuitto
Pickles
Pickled carrots
Salami
Pair with: Snow White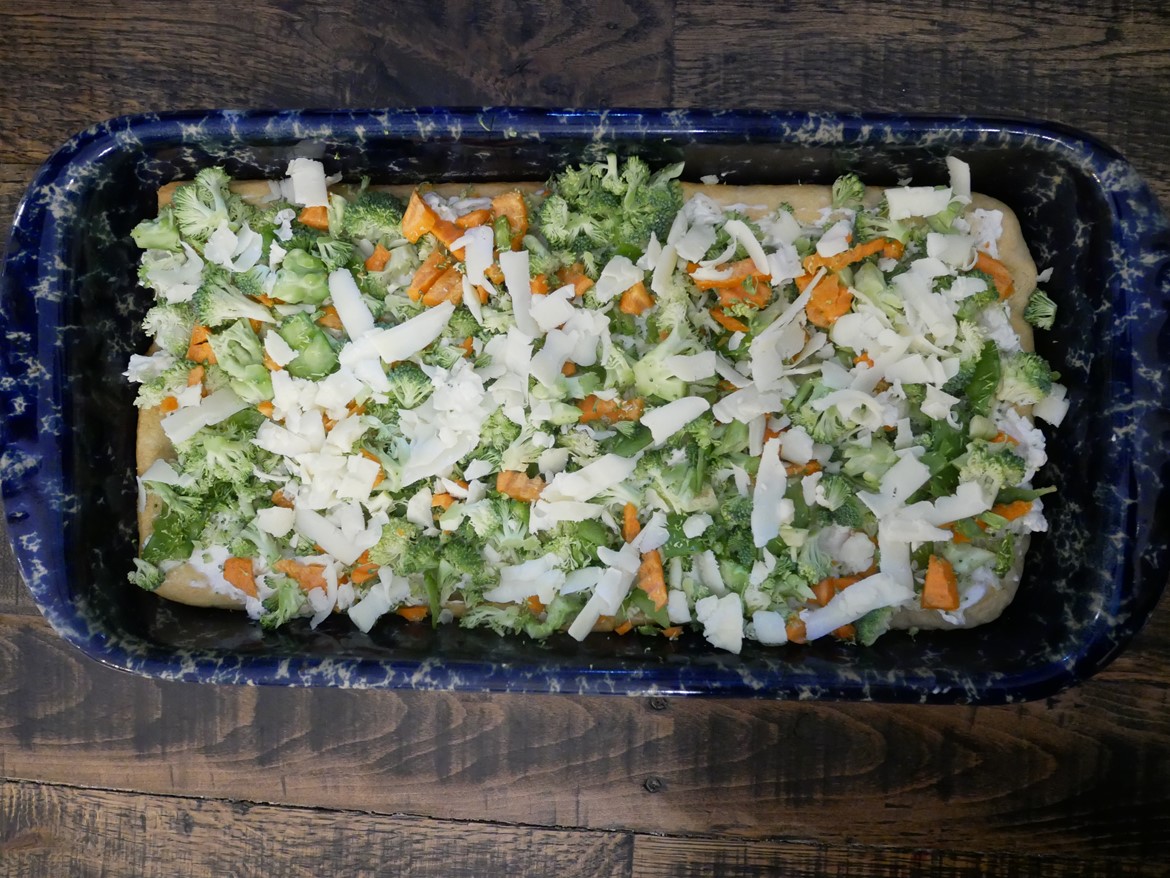 Cream Cheese Veggie Bars
These bars are super easy to make, will give you a serving of vegetables, and are creamy too. You won't be able to eat just one!
Ingredients:
1 package crescent rolls
8 oz. cream cheese, room temperature
1/4 cup ranch dressing
4 cups chopped vegetables
Sharp shredded cheese
Directions:
Roll out the crescent rolls in a 13x9 pan so they stay together as one large piece of dough (do not separate them).

Bake for 15 minutes until brown.

Combine cream cheese and ranch dressing in a bowl.

Spread the mixture over the cooled crescent roll.

Sprinkle veggies on top with shredded cheese.
Pair with: Snow White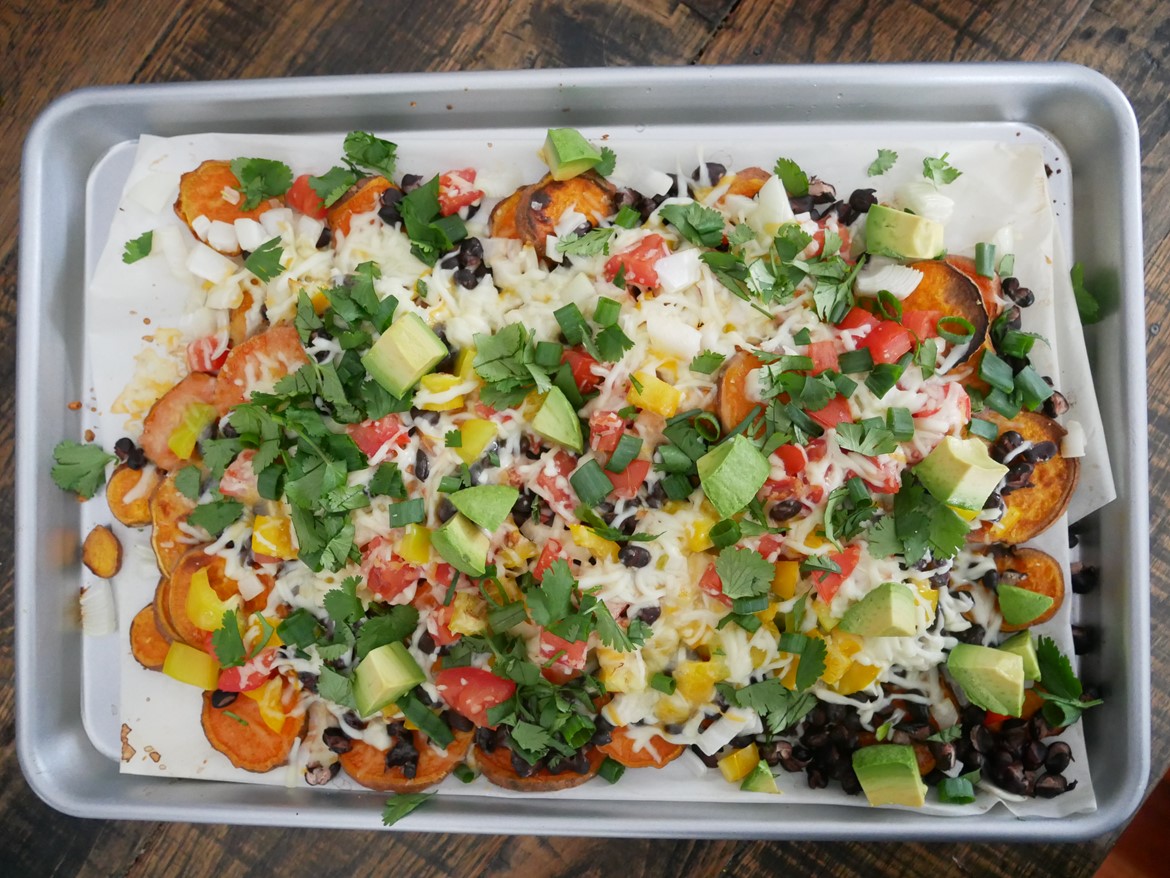 Sweet Potato Nachos
Sweet potato nachos are gluten-free and a healthier alternative to regular nachos, though just as delicious. Once you dig in, you won't want to stop!
Ingredients:
3 sweet potatoes - washed & cut into 1/4 inch rounds
1 Tbs. olive oil
1 tomato
1 pepper
1 small onion
8 oz. black beans
1/4 cup chopped scallions
1/4 cup chopped cilantro
1 avocado
Salt and pepper

Directions:
Preheat oven to 400 degrees.

In a medium bowl mix potatoes, oil, salt, and pepper

Place potatoes on two baking sheets lined with parchment paper, so the potatoes don't touch.

Bake for 20 minutes. Flip over. Bake for 10 more minutes.

Combine potatoes on one baking sheet. Top with beans, pepper, tomato, and cheese.

Bake at 350 degrees for 10 minutes.

Top with scallions, cilantro, and avocado.

Serve with sour cream.
Pair with: Snow White or Marquette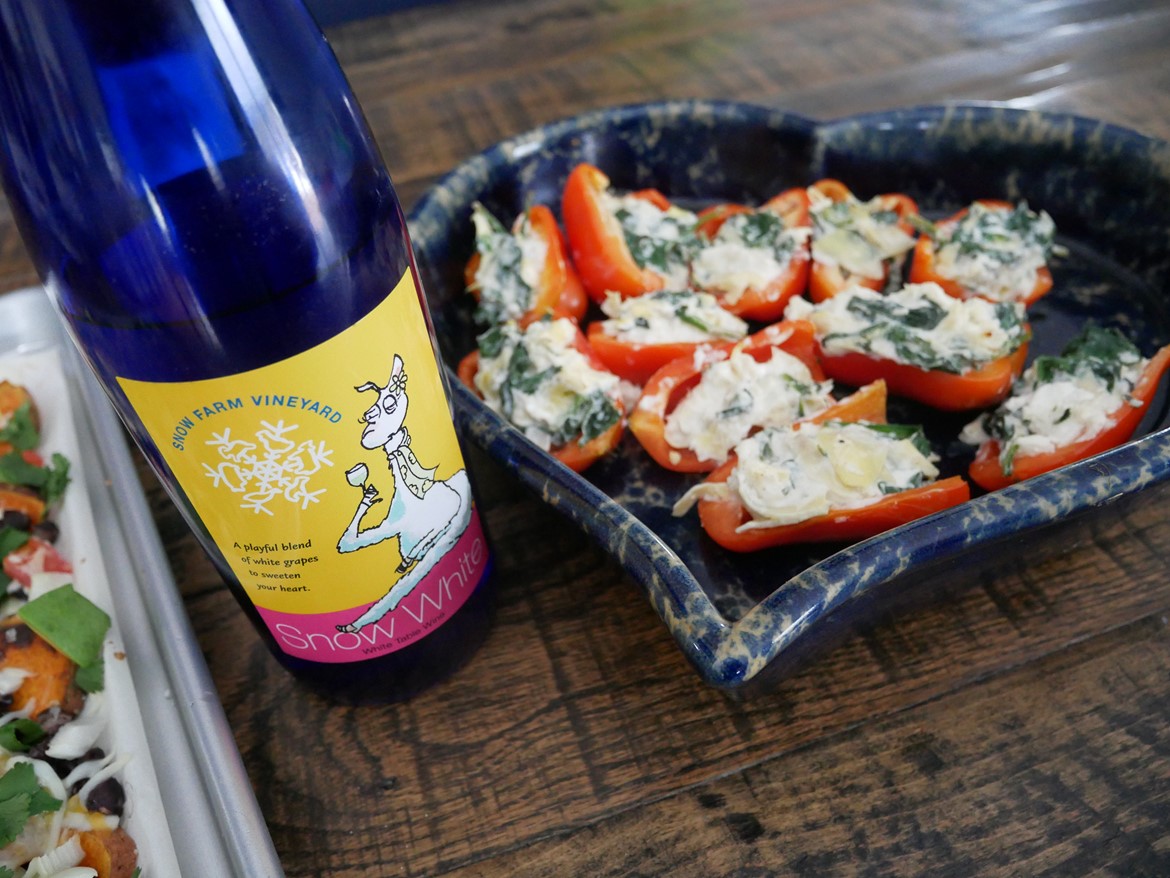 Stuffed Spinach and Artichoke Mini Peppers
These stuffed peppers get their decadence from the creamy goat cheese. They're made with mini-peppers instead of large peppers so they're easy to pick up and pop in your mouth!
Ingredients:
6-8 mini peppers
4 cups spinach
1 Tbs. butter or oil
1/2 cup artichoke hearts, chopped
4 oz. goat cheese, room temperature
1/4 cup parmesan cheese
Juice from 1 lemon
Salt and pepper
Preheat oven to 350 degrees.
Cut peppers in half and place cut side up in a baking dish.
Heat oil in pan and add spinach. Cook until wilted.
In a medium bowl, combine spinach with goat cheese, artichoke, lemon juice, parmesan cheese, lemon juice, salt, and pepper.
Add the filling to the peppers.
Bake for 10 to 15 minutes.
Pair with: Snow White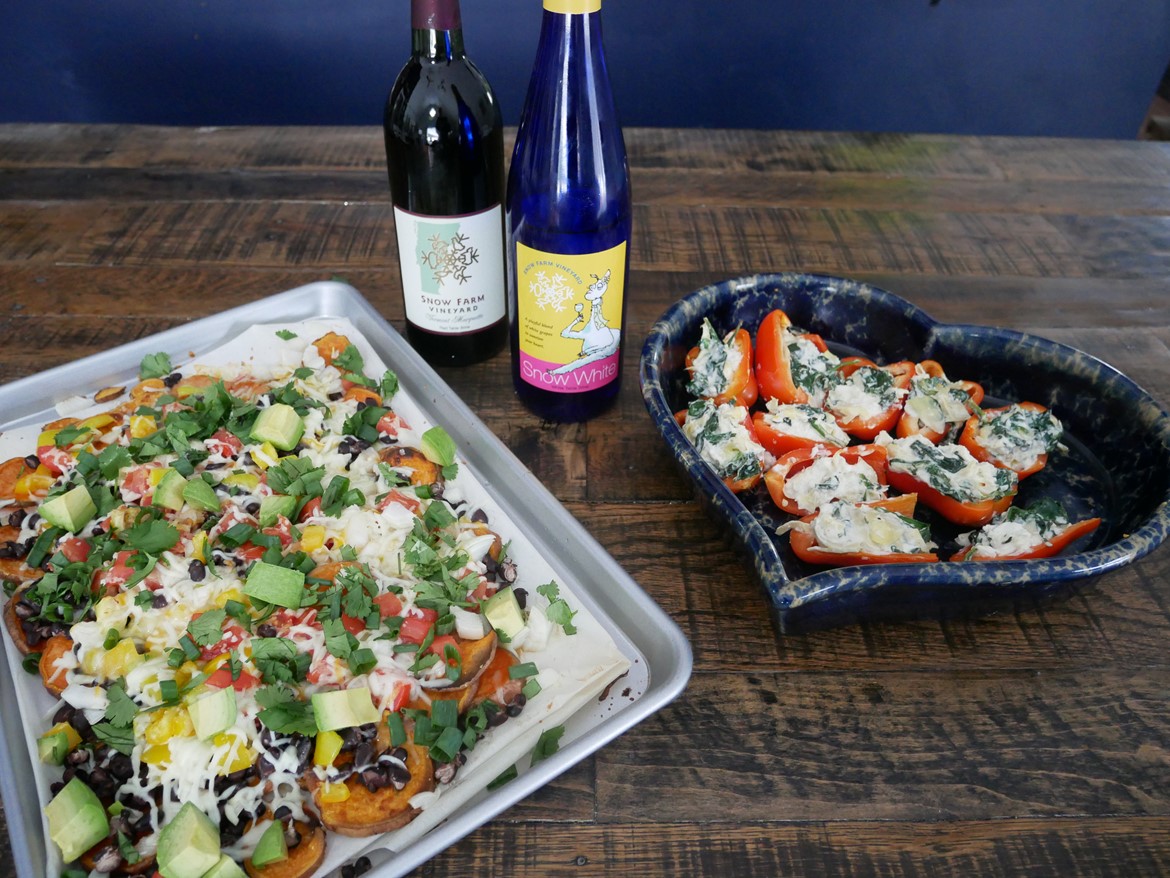 Regardless of whether your team makes it all the way, we hope you enjoy time spent with family and friends over delicious food and drink!