Winter is a time to look inward, find comfort, and slow down. If you've had glogg, also sometimes called mulled wine, you know how it does the trick on a winter's day with just the right combination of red wine, sweetness, and spice. An afternoon is well spent by a warm fire with a good book and a steamy mug of glogg.
Often the terms mulled wine and glogg are used interchangeably, but you should know they aren't exactly the same.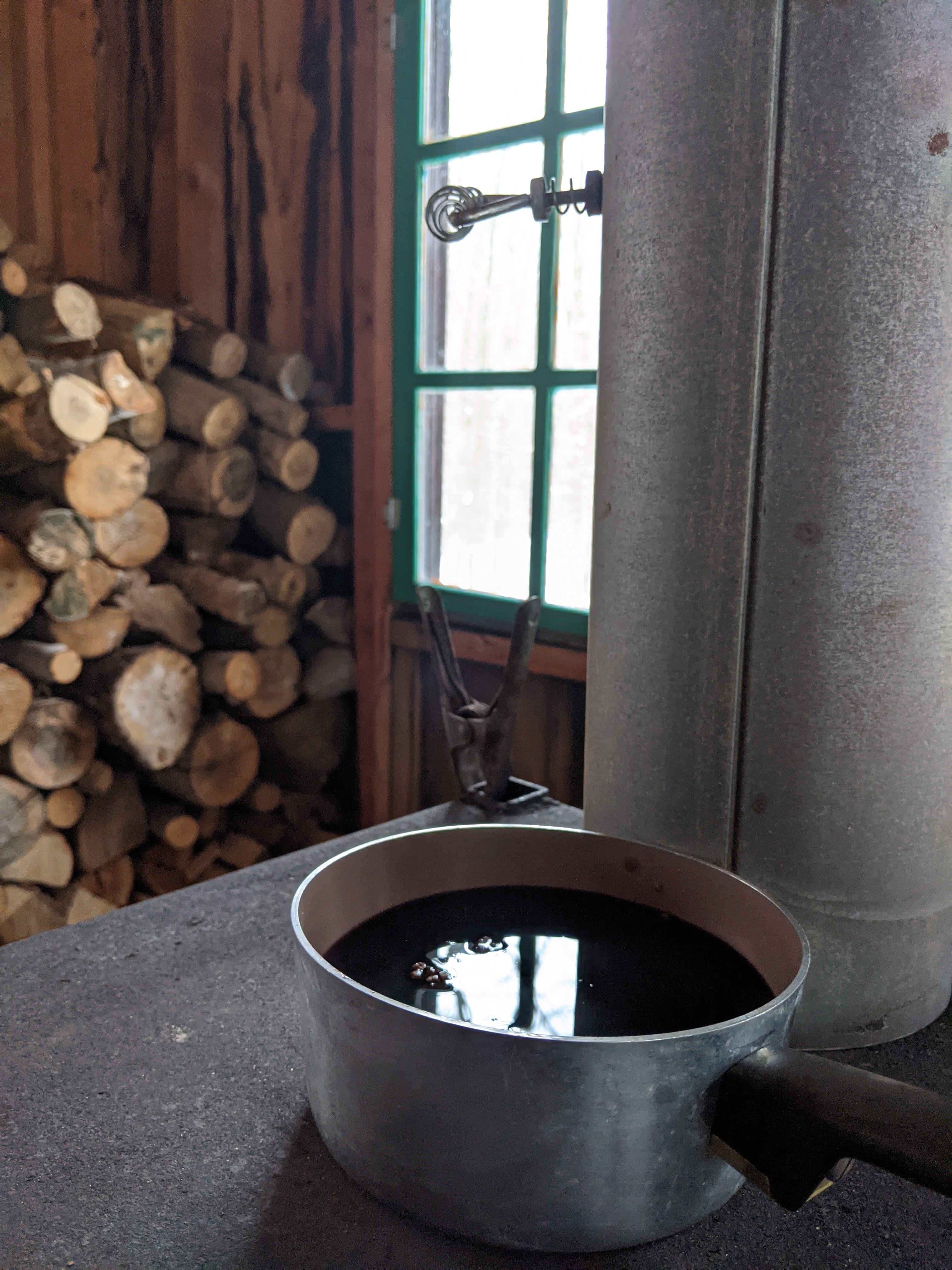 Glogg vs. Mulled Wine - What's the Difference?
Mulled wine is made by simply heating up wine and mixing in sugar and spices. There is no right way to make mulled wine and you'll find lots of variations of recipes from all over the world. Mulled wine has been made for centuries - the Greeks and Romans mulled wine with spices because they believed it had health benefits. Let's hope they're right about that!
Glogg is a type of mulled wine that originated with the Swedish. The story of glogg began with a Swedish king who loved German wine mixed with sugar and spices. The drink was named "glödgag vin" meaning "glowing-hot wine." It was shortened to glogg over time.
The Swedish recipes for glogg are a lot boozier than most mulled wine recipes because they include hard liquor. The Swedish add their favorite, aquavit - which is very similar to vodka. They also add raisins and nuts. You'll need a spoon with your glogg so you can eat the liquor-soaked fruit and nuts when you're finished.
You should also know glogg is not pronounced as it reads in English. Most people say glogg as if it rhymes with eggnog, but it's actually pronounced closer to the word chug (but don't chug your glogg!). Phonetically it's more like glugg and sometimes glooog, pronounced like glue.
No matter what you call it, after being outside shoveling, skiing, or hiking, your body will thank you for a warm mug of glogg.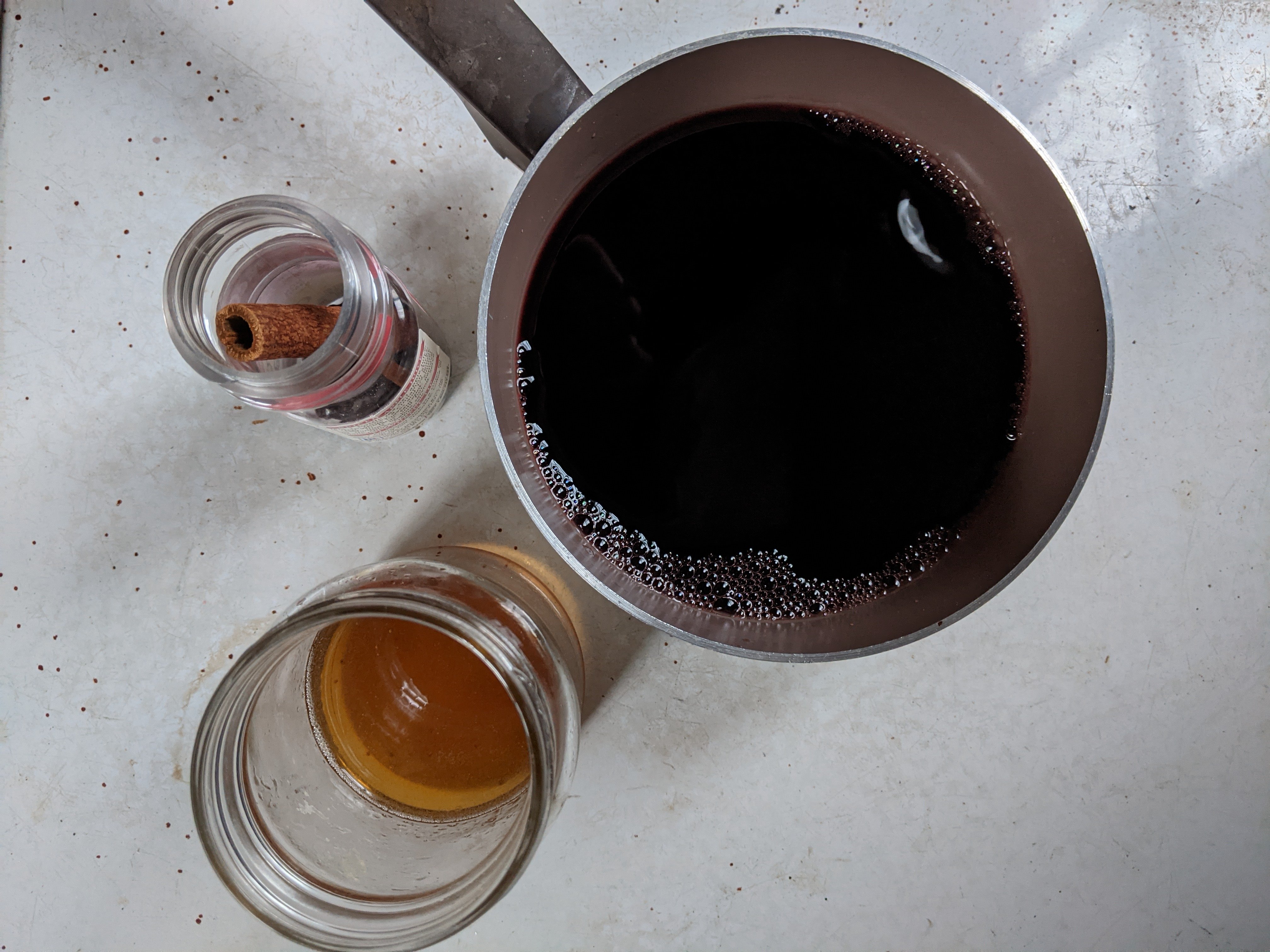 Two Glogg Recipes from Snow Farm Vineyard
Here at Snow Farm Vineyard we serve glogg on Friday nights in our tasting room from November to March (before the pandemic). We call it our weekly "Wine Downs" and we started it to help people relax and wind down from the week with wine!
Winemaker Julie Lane makes our mulled wine. She uses Snow Farm Vineyard's Leon Millot as the base because mulled wine is best made with a dryer red wine.
Julie says if you want to keep it simple there are only three things you really need when making mulled wine (besides the wine) and that's the sweetener, the spice, and the citrus.
The sweetener: you can use honey, sugar, maple syrup or anything you have on hand. At Snow Farm Vineyard we care for over 500 maple trees that we tap to make maple syrup, and so we use our all-natural maple syrup. It gives the wine a richer flavor than regular sugar.
The spice: at Snow Farm we keep it simple and just add cinnamon sticks. But you can also add nutmeg for an apple pie flavor, cloves, and/or star anise. It's an experiment to see what combination you'll like best.
The citrus: our favorite is to add sliced oranges. You should choose something that compliments the spice you're adding. You can add apple instead of the orange. Or, you can choose lemon or lime to bring out the bite of the wine.
You can also forgo all of this and buy mulled wine pre-made or buy spice packets to drop into your wine, but doing it yourself is just as easy and more meaningful.
"Making it yourself is more authentic and unique because you're going to use what you have in your cupboard," Julie said.
Julie has made her mulled wine recipe dozens and dozens of times at the tasting room to the enjoyment of lots of happy guests. It takes only 5 minutes to prep, smells amazing while it's simmering, and is a much-appreciated winter warmer.
Here are two recipes from Snow Farm Vineyard - one for a mulled wine and one for a glogg.
You can toss the ingredients in a crockpot and leave it on low for up to 3 hours, or for quicker enjoyment, you only need to simmer it on low for at least 15 minutes. It can also be made in advance, cooled, and reheated when you'd like to serve it.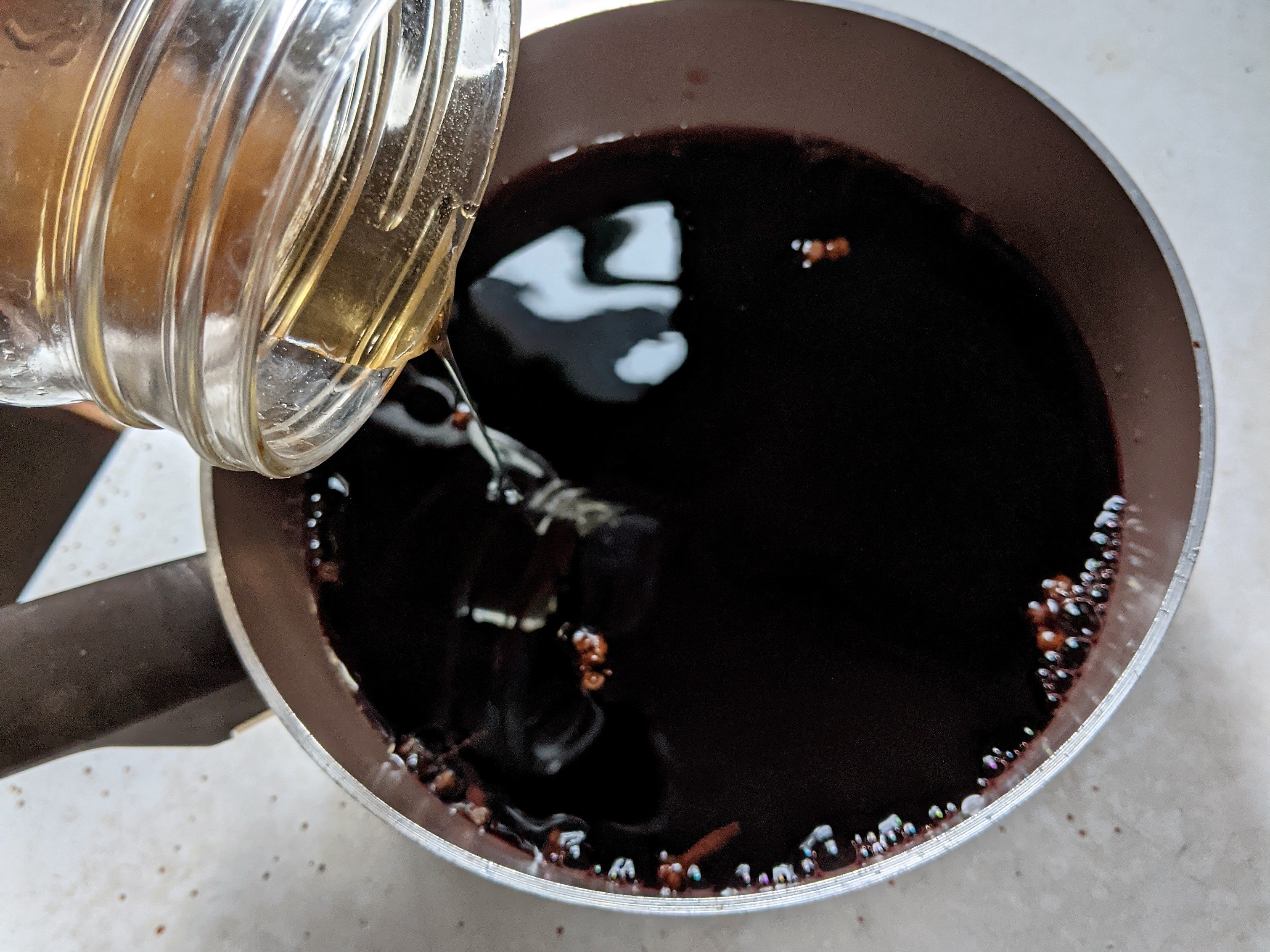 5-Minute Mulled Wine Recipe



This is the recipe used by Snow Farm Vineyard at our tasting room and only takes 5 minutes to prep! You can let it mull for as long as you'd like.
1 bottle of Leon Millot by Snow Farm Vineyard
2–4 tablespoons maple syrup to taste (dark maple syrup has the best flavor)
2 cinnamon sticks
Half an orange, peeled and sliced into rounds
Combine all ingredients in a pot and heat on low until it just barely reaches a simmer. You can also use a crockpot to double or even quadruple the recipe. Cover and let it simmer for at least 15 minutes or up to 3 hours. Strain it through a fine-mesh strainer, and serve in mugs.
Traditional Glogg Recipe (with Brandy)
This glogg recipe includes liqueur, raisins, and nuts. It will take about 10 minutes to prep.
Raisin Almond Mixture
½ cup raisins
½ cup slivered almonds
2 tbsp. maple syrup
1 tbsp. butter
The Glogg
1 bottle of Leon Millot by Snow Farm Vineyard
1/4 cup brandy (or your favorite liqueur)
1 orange, peeled and sliced into rounds
8 whole cloves
2 cinnamon sticks
2 star anise
2–4 tablespoons maple syrup to taste
Directions:
Make the raisin almond mixture by combining all ingredients in a small saucepan and cook for 5 minutes on medium heat. Set aside.

Combine all of the glogg ingredients in a pot and cook on low, cover, and let the wine simmer on low for at least 15 minutes or up to 3 hours in a crockpot.

Pour the mixture through a fine-mesh strainer, discard the orange slices, cloves, cinnamon sticks, and star anise.

Serve the glogg warm in heatproof mugs, add a spoonful of the raisin almond mixture to each mug.
We hope these recipes warm up your soul on a winter day!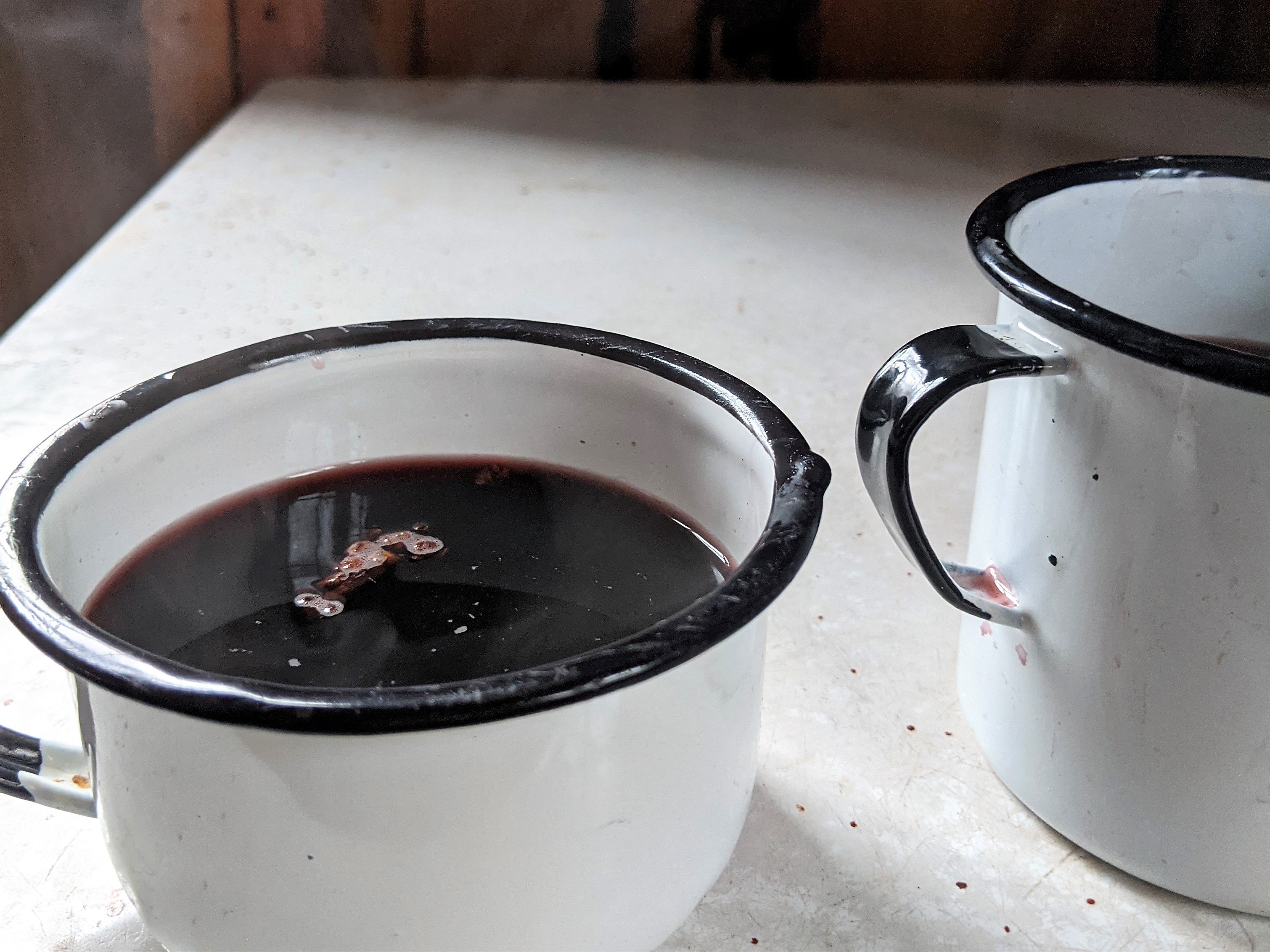 Posted by Nick Lane