If you're looking for a tasty holiday dessert recipe, look no further than our family vineyard.
Our wines are made with the utmost care and attention to detail, and they make the perfect addition to any holiday feast. In this post, we'll share one of our favorite holiday dessert recipes that incorporates our wine into a delicious treat. You'll need only a handful of ingredients and just 15 minutes to make it.
We hope you enjoy this yummy holiday recipe made with our Baco Noir red wine.
Chocolate Wine Balls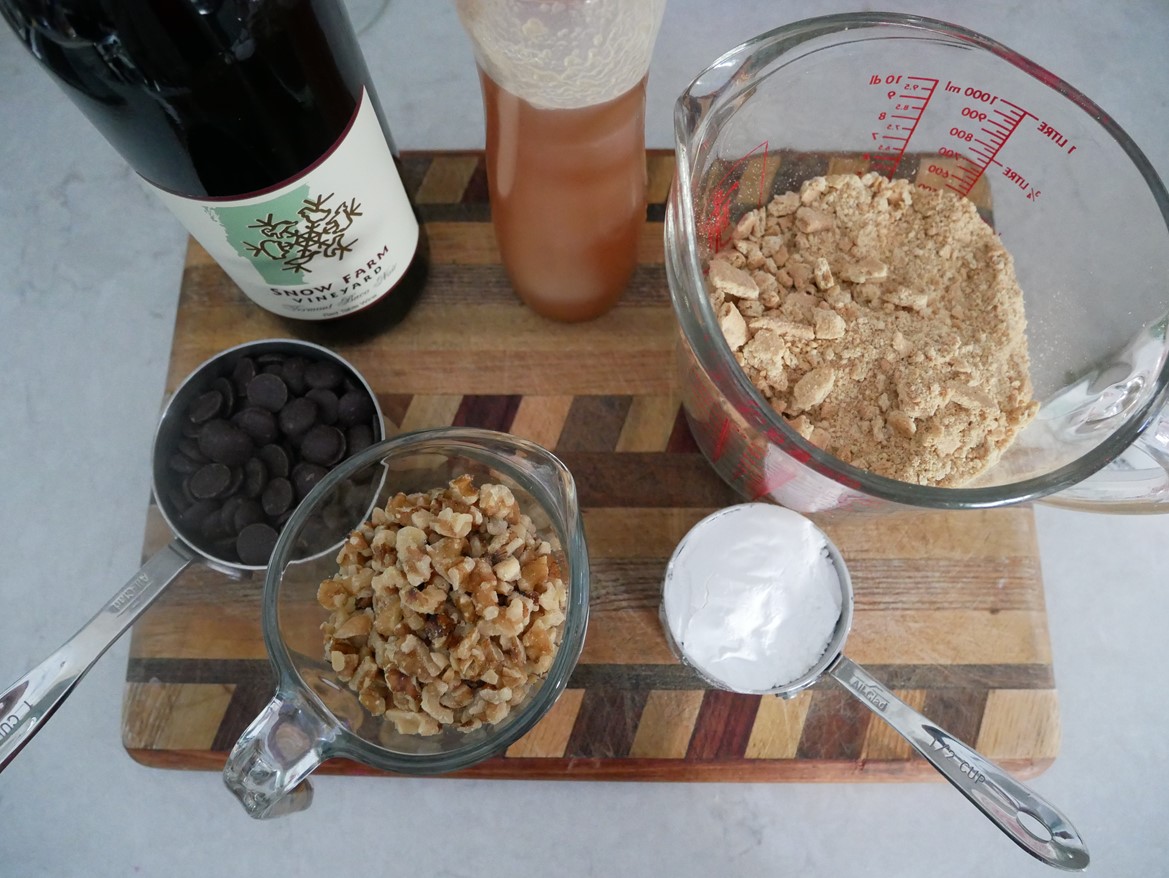 You'll need just six ingredients: wine, honey, graham crackers, chocolate chips, walnuts, and powdered sugar.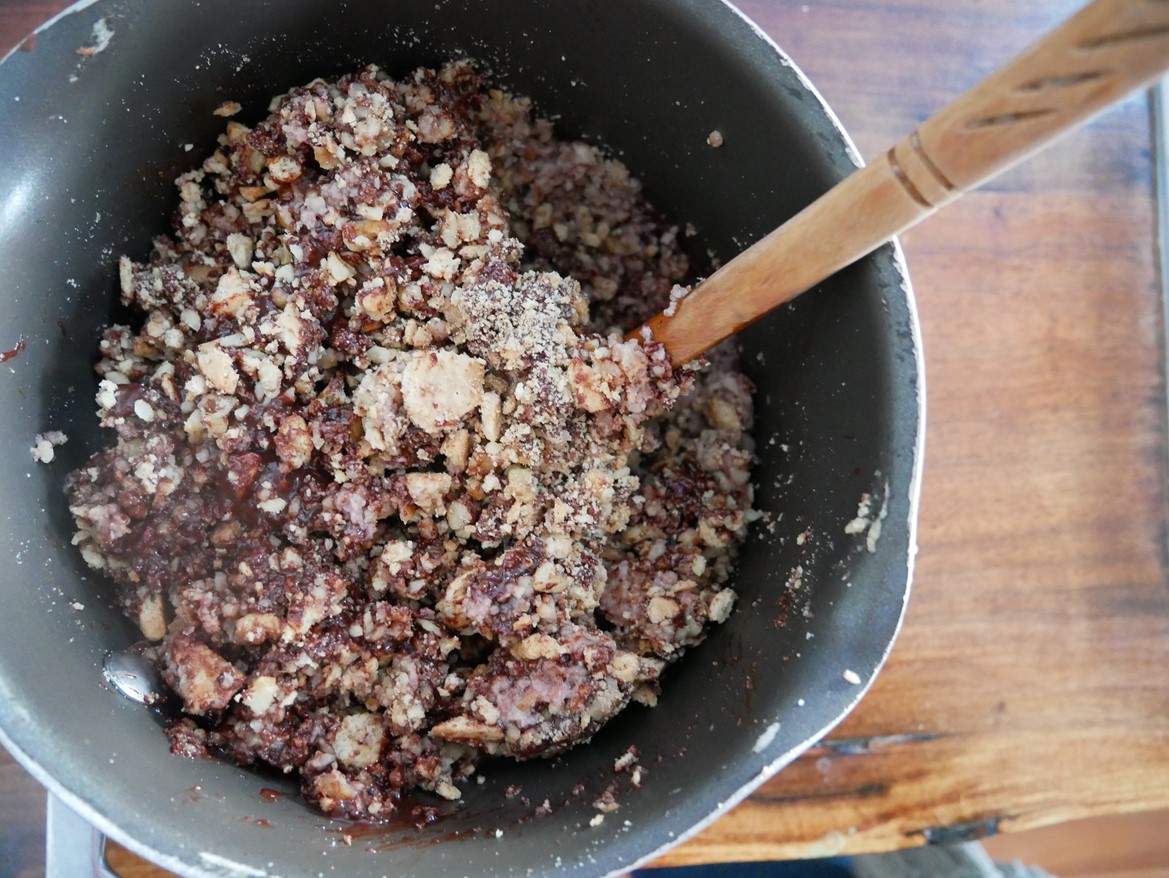 This holiday dessert recipe is no-bake (yes, please!). Once the ingredients are combined you're almost done.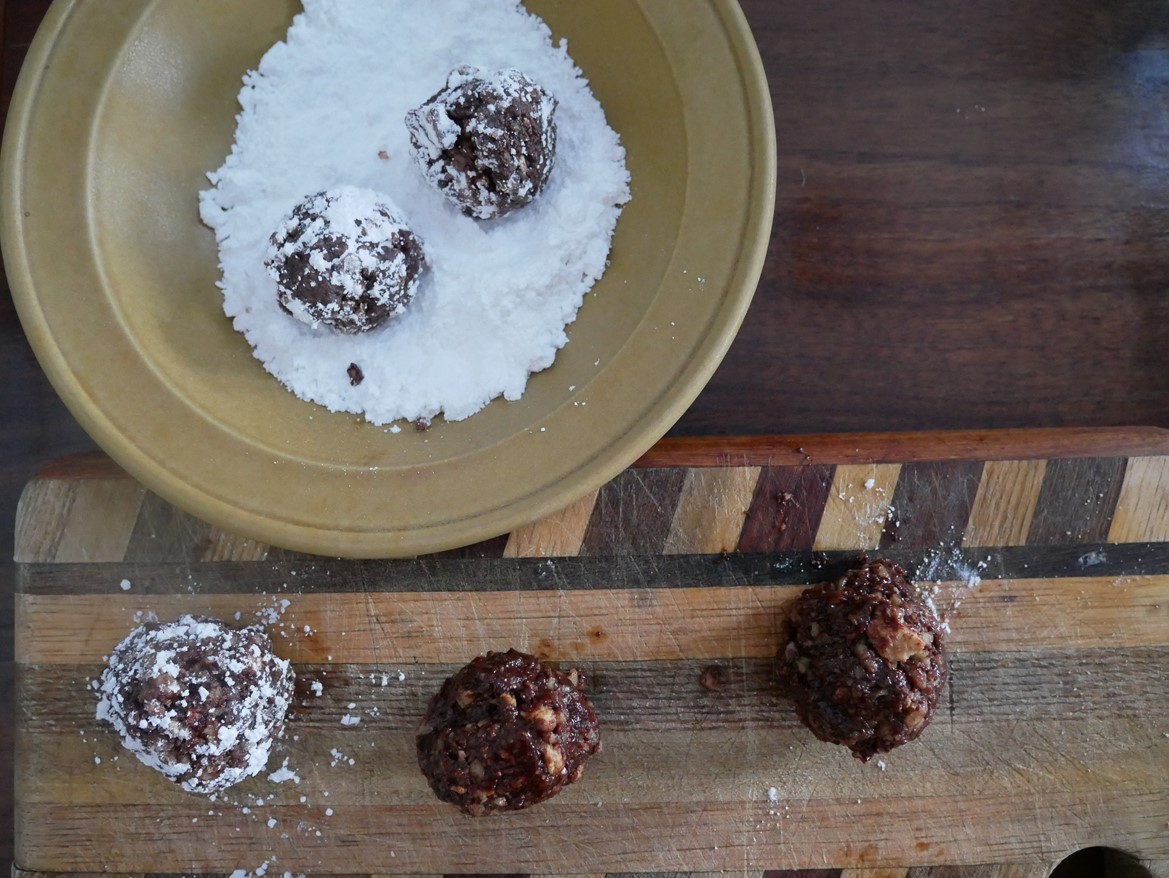 The last step is to shape the mixture into balls and roll in powdered sugar. They'll be ready to enjoy or you can put them in an airtight container as a holiday gift and the flavor will only improve.
The chef deserves a glass of wine for creating this decadent holiday dessert!
Ingredients
1/4 cup honey
1 cup dark chocolate chips
2 1/2 cups finely crushed graham crackers (1.5 sleeves of crackers)
2 cups ground walnuts
1/3 cup Snow Farm Vineyard Baco Noir
1/2 cup powdered sugar
Directions
Heat honey and chocolate chips in a 3-quart saucepan over low heat, stirring constantly until chocolate is melted; remove from heat.
Put graham crackers in a large zip lock bag and crush them.
Stir in crushed cookies, walnuts, and wine. If you don't have crushed walnuts, put walnut pieces through a food processor first.
Shape into 1-inch balls; roll in powdered sugar.
Store in a tightly covered container. Enjoy for up to 4 weeks as the flavor improves. We bet they won't last even a few days though!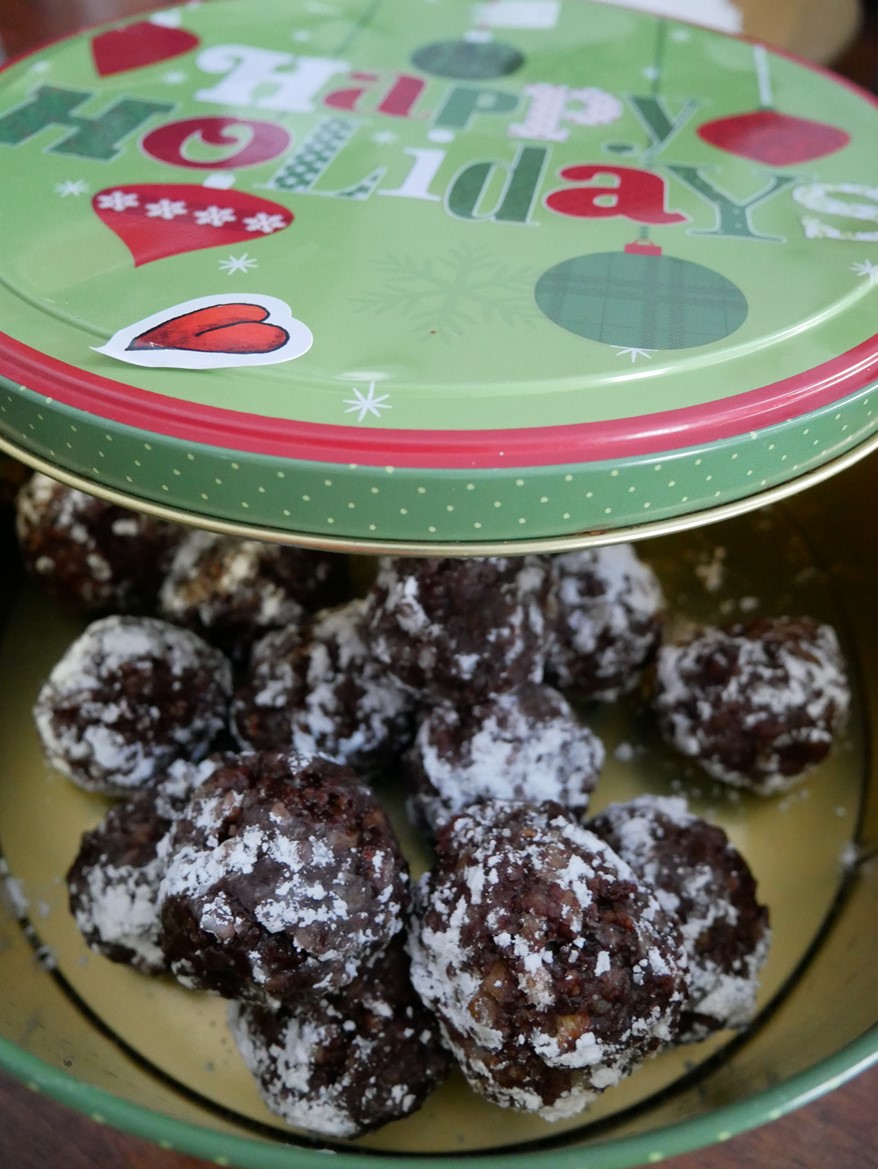 Happy Holidays from Snow Farm Vineyard!
Shop online or visit us at our tasting room in South Hero where you can shop local gifts, enjoy craft wines, and take in the views from the Lake Champlain Islands!