For the wine aficionado on your list, you can't go wrong with a bottle of wine. If you're looking for an alternative to the traditional bottle of red or white, or something to compliment your gift of vino, try one of these holiday wine gifts, sure to be a hit.
10 Holiday Wine Gifts (That Aren't Wine)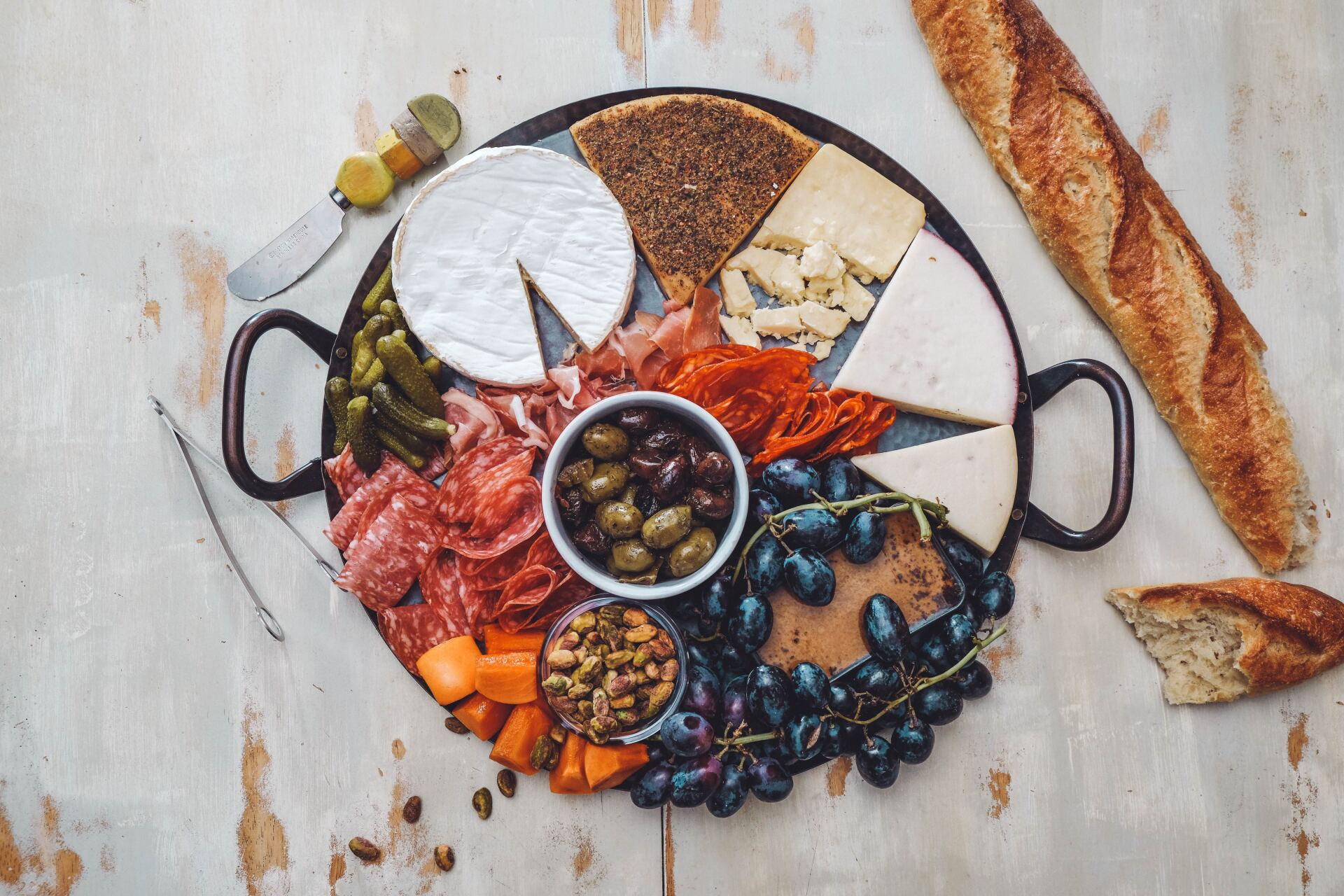 Charcuterie gift box
Charcuterie is having a bit of a moment and has become an easy dinner replacement. Gift the wine lover in your life a charcuterie box from VT Charcuterie to enjoy with their favorite glass of wine. They offer pre-made boxes for two to three ($30), four to six ($50), or six to ten ($100) people. Local pick-up and delivery is included in the Rutland area; outside the Rutland area is .50 per mile for delivery.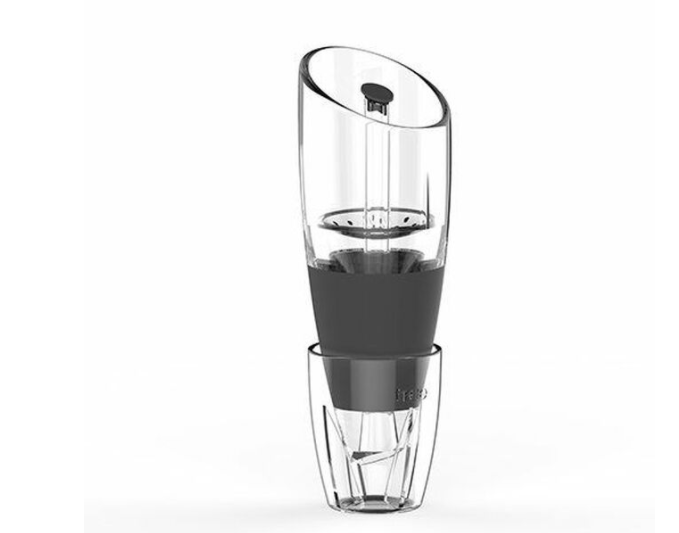 A wine aerator
Wine is the perfect drink for any occasion, and this accessory creates a smoother finish for peak enjoyment of your favorite glass. The aerator adds oxygen to the wine as you pour it, which enhances the flavor and softens the tannins in wine. See ya later decanter! The rubber stopper keeps you from spilling too. ($19.99, Vermont Kitchen Supply)
A wine bottle carrier
Wine is more fun when you have a stylish way to carry it. Pop a bottle of wine in the carrier, put it under the tree, and the wine lover in your life will be delighted. It feels luxurious and is made from merino wool and leather. ($39, Goodee)
Wine & cider mulling spices
Who doesn't enjoy a warm glass of mulled wine on a cold day? Just add wine (or cider) to this tantalizing combination of cinnamon, orange, lemon, star anise, vanilla and spices for a warm and toasty winter treat. ($9.99, Stonewall Kitchen)

Fresh macaroons
We're going to go out on a limb here and say that wine lovers also love chocolate. These chocolate-dipped macaroons are hand-made in Vermont and you can order them by the dozen or half-dozen. We can already see a holiday card that says treat yo' self alongside these lovelies and a bottle of wine. ($15.00 for 12, Krin's Bakery)
A Vermont-made gift basket
When you purchase a bottle of wine from Snow Farm Vineyard at our tasting room in South Hero, Vermont, you can also choose to add local Vermont products to your order to create your own gift basket (basket not included). Choose from Vermont Nut-Free Chocolates, Dakin Farm Sausage, Vermont Hill Farmstead Cheese, Sophie's Salsa, our very own Fox Hill Maple Syrup, Wild Vermont Soaps, Llama fiber yarn and more.
Wine bottle flask
When you want to enjoy your wine by the campfire, during an evening stroll in the winter, or hiking through the woods a wine flask is handy. This wine bottle flask will hold one bottle of wine for you and your companions to share, whatever the adventure.
Has an insulated, leakproof cap
Silicone base for extra traction on slippery surfaces
Holds an entire standard bottle of wine
TempShield™ insulation eliminates condensation and keeps wine at the perfect temperature
Durable Stainless Steel construction won't retain or transfer flavors
BPA-Free and Phthalate-Free
There are lots of options online but we love this stainless hydro-flask version. ($44.95, Roam)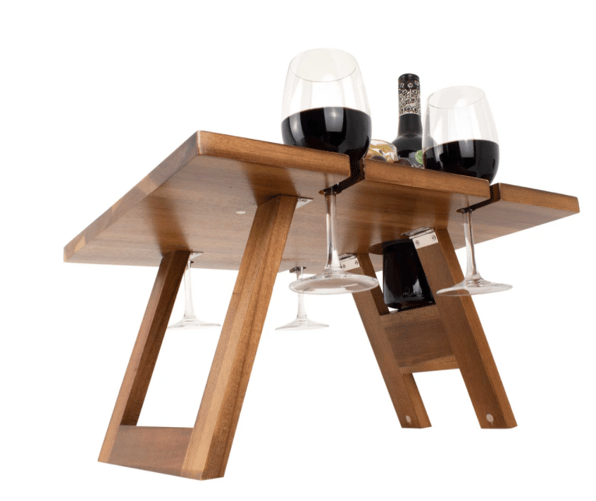 A pop-up picnic table
Give the gift of an outdoor adventure with wine. This stylish table makes picnicking easy with four slots for wine glasses and plenty of room for snacks on the table too. ($69.99, Komorebi)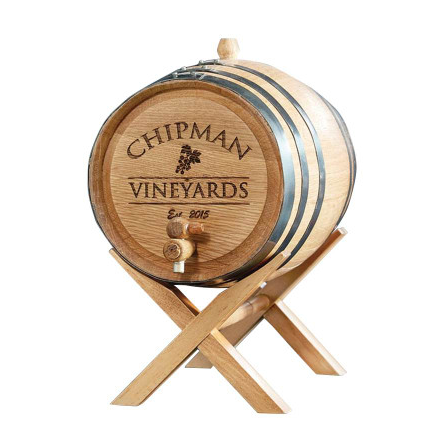 Personalized oak wine barrel
For the winemaker in your life, this oak barrel is not only a gorgeous and customizable showpiece, it will age up to 5 liters (1.3 gallons) of wine. Or, you can pour a few bottles into it at a party and let guests enjoy serving themselves. ($115.00, IWA Wine Accessories)

A wine tasting tour for Vermont locals
Give the wine lover in your life an experience you can enjoy with them!
Vermont Tasting Tours
offers a wine trail adventure to a variety of Vermont vineyards including:
- Snow Farm & Vineyard - 8 tastes
- Charlotte Village Winery - 8 to 13 tastes, cheeseboard, a bottle of wine for the group
- Shelburne Vineyard - 4 pours, souvenir glass
*Prices vary depending on tour and day of the week. See website for details.
This holiday wine gift list was curated by Snow Farm Vineyard in South Hero, Vermont. We also offer wine club memberships - a gift that keeps giving all year long!
If you need help finding that perfect bottle of red or white, don't hesitate to get in touch. Our experienced winemakers can recommend wines to satisfy any palate.
Posted by Cassandra Martin