One of the most frustrating chores can be wrapping oddly shaped gifts, like wine bottles! We're here to help with a few easy and creative ways to wrap a wine bottle. Read on to learn how to wrap your Snow Farm Vineyard wine bottles like a pro in three different ways.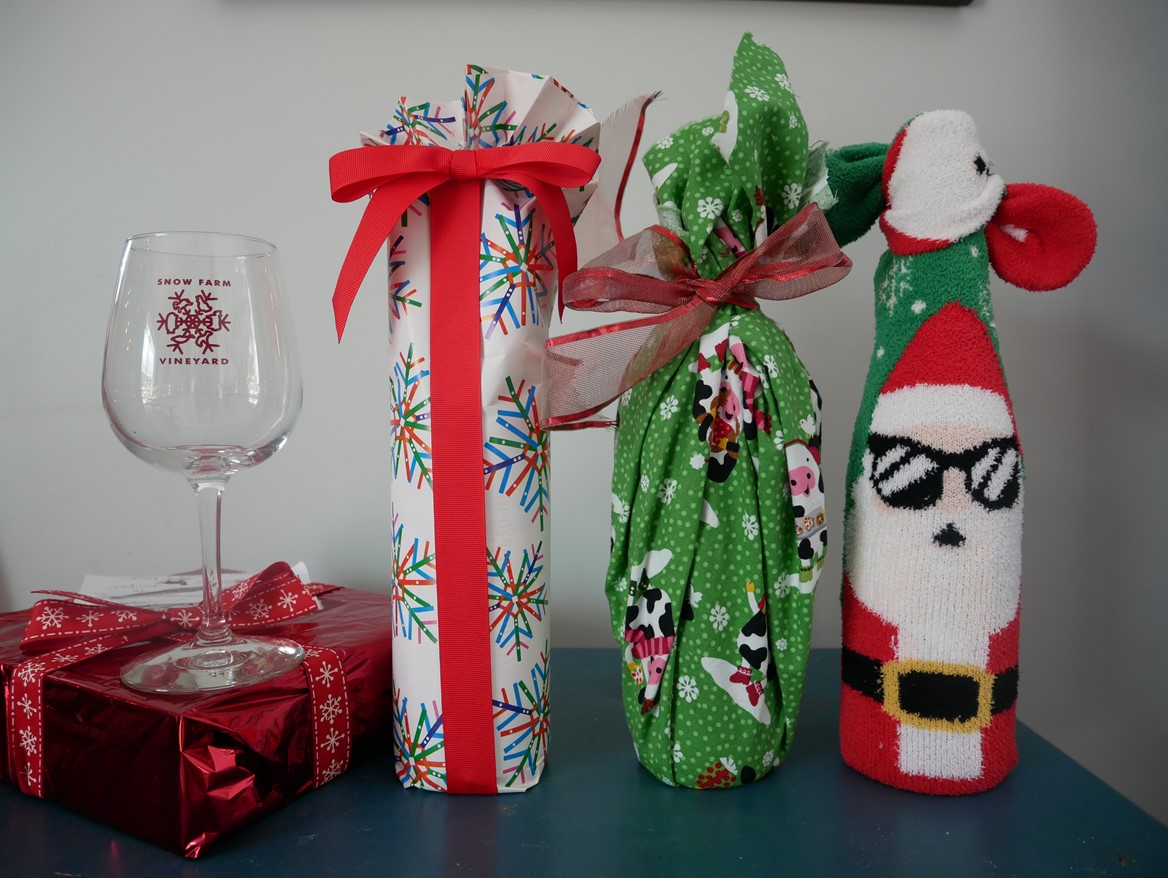 Wrap a Wine Bottle with Christmas Socks
This wrapping option doubles as a second gift! Who doesn't like more presents?
Find a pair of festive socks and simply put one of the socks on your Snow Farm wine bottle.
Wrap the second sock around the top of the bottle and tie it. Pull the ends to make it look like a bow.
The person you give your gift to will be delighted by your creativity and thoughtfulness.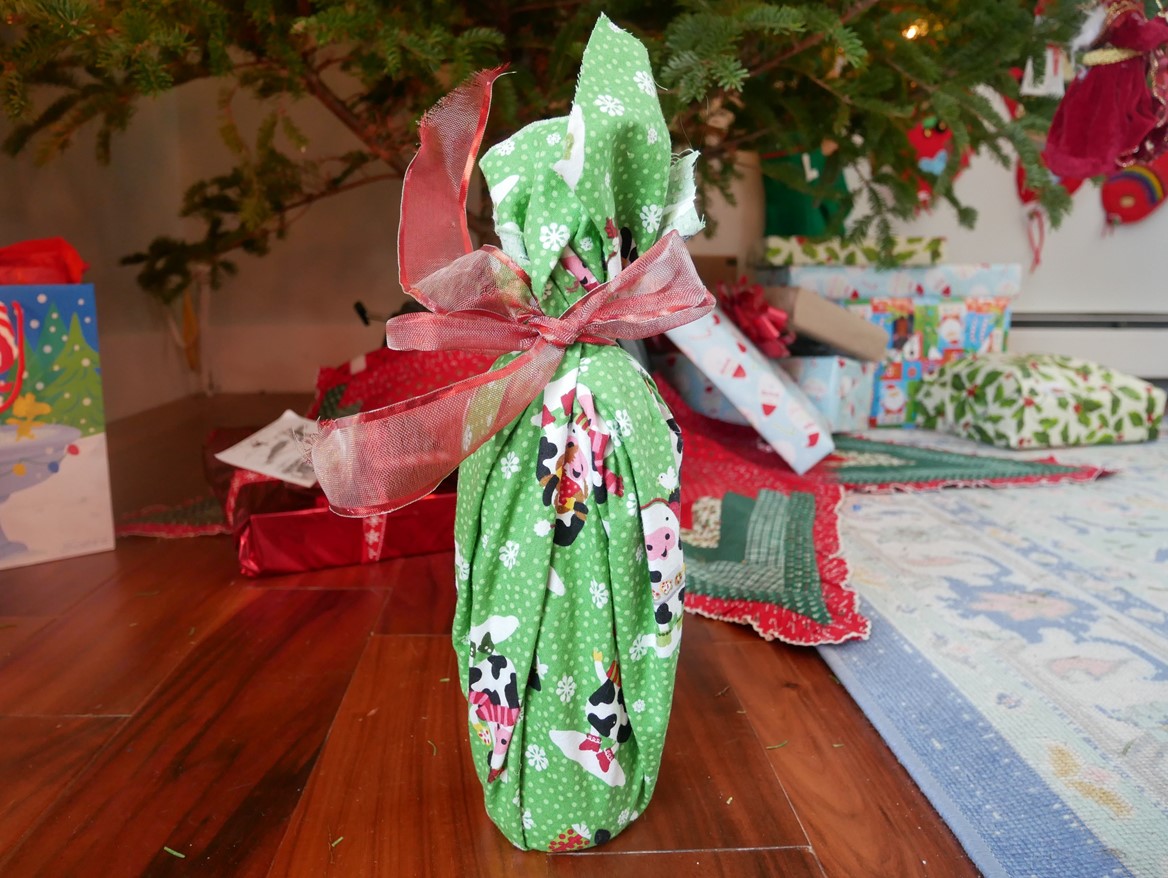 Wrap a Wine Bottle with Fabric or a Dish Towel
If you have some holiday fabric hanging around, use it to wrap your wine bottle!
You could also use a decorative dish towel if you'd like to give an extra present along with your wine.
To wrap the wine bottle, put it in the center of a piece of fabric or dish towel (18x28 inches). Pull up the ends to the top of the bottle and secure with a festive ribbon.
Wrap a Wine Bottle with Wrapping Paper
This one is easier than it looks. You can do it! Follow the steps below and check out our tutorial video to get a visual.
1. Place your wine bottle on the wrapping paper. Cut the wrapping paper so it is 2 inches below the bottom of the bottle and 8 inches above the top of the bottle. Make sure it is wide enough to wrap around the bottle.
2. Wrap the paper around the bottle. Secure with tape.
3. At the bottom of the bottle: Fold the wrapping paper down in triangles and secure with tape.
4. At the top of the bottle: Fold the wrapping paper down like a fan, and secure it in the middle with tape.
5. Wrap a ribbon around the bottle lengthwise. Tape together or tie in a bow.
6. Spread apart the fan and tape it together in the middle.
7. Tape on a bow underneath the fan.
Enjoy the smile on the face of the person who receives your local wine wrapped so creatively!
Shop online or visit us at our tasting room in South Hero where you can pick up all your favorite Snow Farm Vineyard wines for gifting.
Posted by Cassandra Martin