Jamie Lee Thurston, a Vermont-born, Nashville-based singer-songwriter, guitar player, and producer, has shared the stage and written songs for some of the biggest names in country music including Rodney Atkins, Mongomery Gentry, and Chris Caigle. He's had hits of his own as well including Givin' Up Breathin.'
With nine studio albums and thousands of shows under his belt, recently he's been using his platform to talk about mental health awareness, how it's affected his music career, and what fans can expect from an upcoming film that documents his relationship with his father.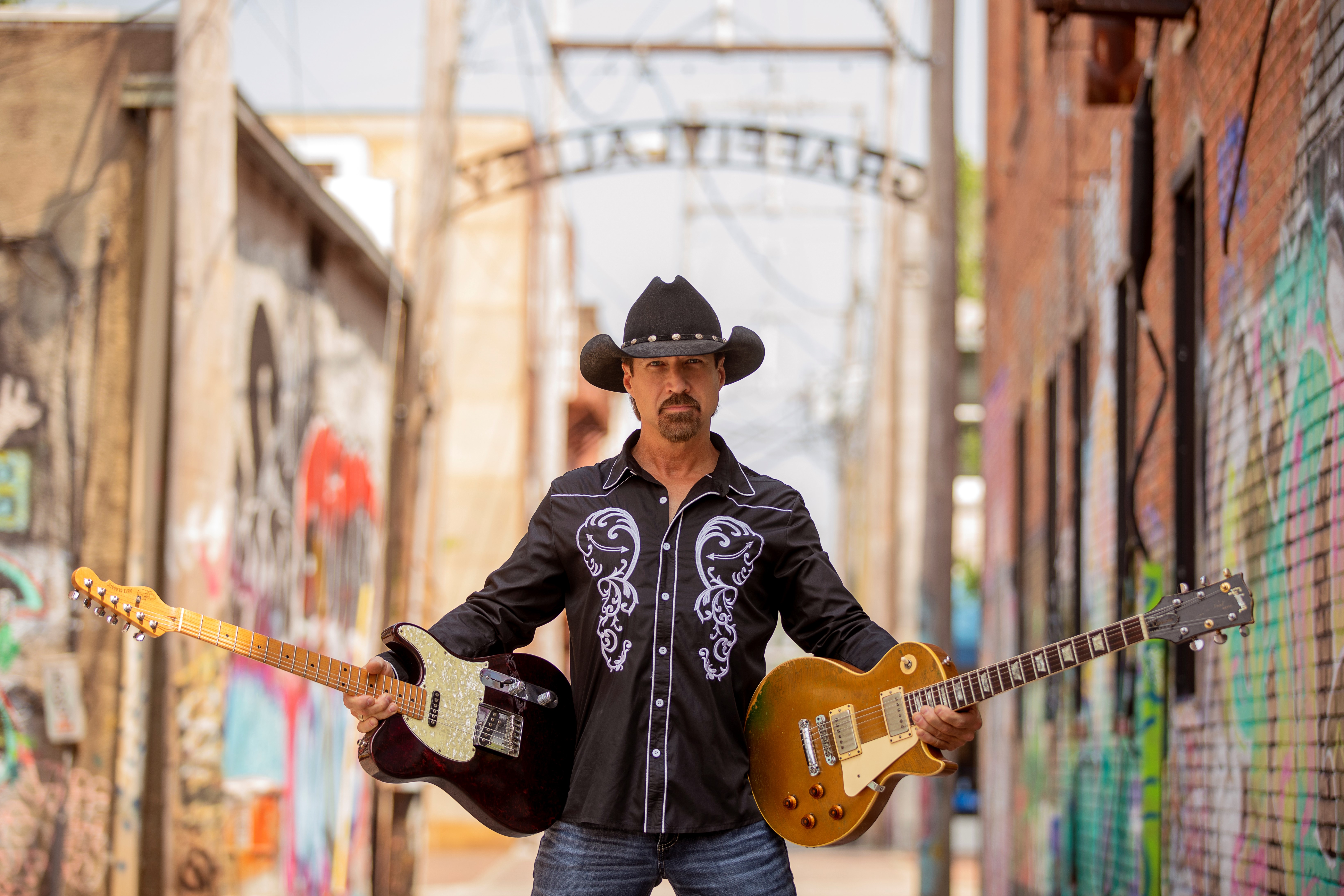 Born With Music in His Blood
Thurston doesn't know life without music.
"I started singing when I was three and it was all because of my dad," Thurston said. "There was never a question of what I wanted to do. It was always, 'I'm going to do what my dad did.'"
One of Thurston's most formative experiences is when his father, Vermont musician Jimmy T. Thurston, brought him on tour with him and his band. Jamie Lee Thurston, a self-professed Lynyrd Skynard freak, says being exposed to so many types of music from Waylon Jennings to Buck Owens at a young age helped him develop his country-rock style.
"My dad's bandmates took me under their wing and treated me like a little brother when I was just a teenager," Thurston said. "He had a way of talking to the crowd that I was lucky to be able to witness and emulate."
Thurston's home life wasn't without complications though. His parents divorced when he was in sixth grade and his family went through extensive changes including several moves from Waterbury to Burlington to Isle La Motte.
The complex relationship Thurston had with his father and his journey from Vermont to Nashville is the subject of an upcoming film.
Jimmy T. Thurston and his son Jamie Lee Thurston performed together over many decades.
Father-Son Relationship Topic of New Film
Thurston has a film in pre-production with award-winning filmmaker, music director, music producer, and composer Martin Guigui. Like Thurston, Guigui is also a Vermont native.
Long-time friends, they both left Vermont over twenty years ago to chase their dreams. Thurston to Nashville and GuiGui to Los Angeles.
"It's been so fun working on this movie with my buddy Martin. It's a true story of my life and focuses on me moving to Nashville and the relationship I had with my dad," Thurston said.
When thinking about the film, Thurston recalled the night his father passed away in December of 2019. They were supposed to play a show together at the Rusty Nail in Stowe, a place where they first played together when Jamie Lee was 18 years old. But, his father wasn't feeling well that evening and couldn't make it. Even so, the show went on and there was something special about the night.

"The whole partying thing doesn't happen much with me anymore, but this night the band was sounding incredible; the whole thing was so perfect with old friends there, and the tequila bottle went around. Later I found out that the time I was going to bed was the time my Dad passed away. It was eerie and it felt like he was with us," Thurston reflected.
When Jaime Lee wrote the popular song Heaven Got A Hellraiser, he says in the back of his mind he knew one day he would sing it in his father's honor. He did just that at a tribute performance for his father on January 5, 2020, in Burlington, Vermont.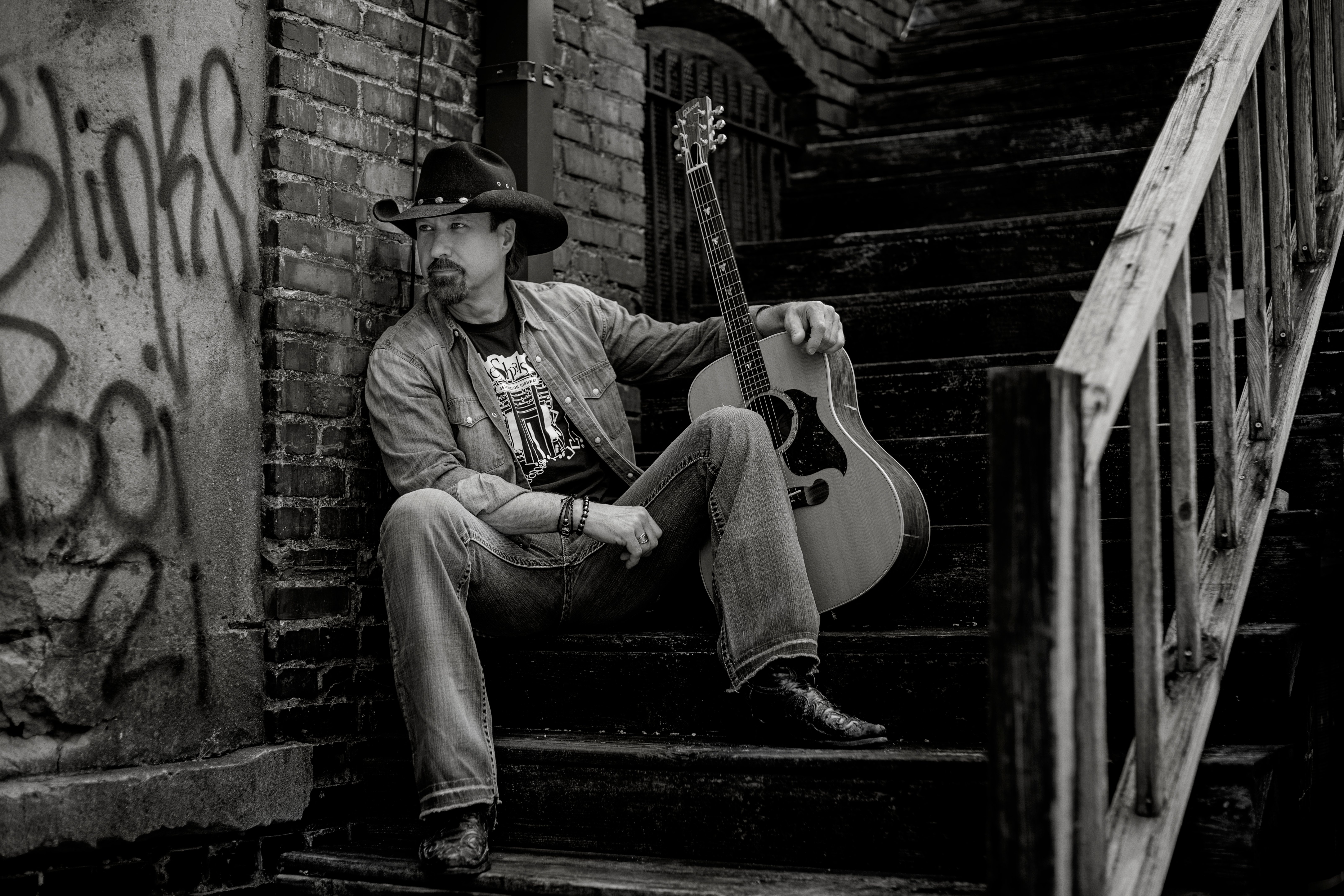 Normalizing Talking About Mental Health
The challenges of life are at the center of Thurston's music. He draws upon his own life-long struggle with depression, the state of the world, and the stories of people he's known.
His single, "It Can All Be Gone," which came out in 2020, is a realistic and disillusioned view of the U.S. political system. "The Window" is about a friendship with a person on death row. "Ghosts in His Eyes," his most popular song on Spotify, tells the story of an Iraq veteran struggling with PTSD.
"I've done a lot of work with veterans and my depression has helped me connect with them because the darkness is the darkness," Thurston said. "How you get there really doesn't matter; it matters that you know what it's like to be there. I can look at them and be like, 'Hey man, I get it.'"
Thurston says though people think the music industry is glamorous; reality is a lot more complicated. He recalled a recent experience at Fame Recording Studios in Muscle Shoals, Alabama where artists like Aretha Franklin have recorded.
"I was trying to write with the engineer for a project and we sat for hours and basically came up with nothing. As an artist, it's tough because the depression will bring on the negative self-talk. I'll tell myself, 'I suck and I can't do this,'" Thurston openly shared. "You're in a business where people are constantly telling you that you aren't good enough. It might have nothing to do with your talent level; it might have to do with what they like and what they don't, so you have to distinguish between the two."
Thurston isn't shy about how he's worked through depression and self-doubt.
"It's called 15 years of therapy. Continued therapy," Thurston said. "It makes all the difference. If you want to learn about life and why yours isn't working like it should or how you'd like it to, or if there are things you don't understand, you have to find the right person to talk to."
Taking the Stage in Vermont
From Tennessee to Alabama, Florida, and Vermont, Thurston has bandmates at each of the locations he most often plays. When he thinks about his greatest accomplishments, the long-lasting relationships with his band members in Vermont is at the top of the list.
"Those guys have been with me for a long, long time. To have kept people working with you that long, then you must be treating them right. At the end of the day, I want to treat people as I wish to be treated," Thurston said.
The band will be reunited on stage again on June 17, 2023, at 5 p.m. at Snow Farm Vineyard in South Hero for a free concert presented by Goss Dodge Chrysler Ram Jeep, Sam Adams and Miller Light, and sponsored by Big Country WOKO 98.9 FM and Truly Hard Seltzer.
You could say the annual summer concerts at Snow Farm Vineyard have been in the family. The first concert at the vineyard featured Jimmy T.
"Jimmy T's photo is on our wall of fame. He loved playing at Snow Farm and being our first concert," shared Snow Farm Vineyard co-owner, Julie Lane.
"It's like coming home" Jamie Lee said while preparing to take the same stage over twenty years later. With his unique blend of country, southern rock, and straight-up rock, Jamie Lee is a natural-born performer you won't want to miss.
"That is where I'm most at home, and I feel the most comfortable in my skin," Thurston said. "It's just what I love to do. I'm just some guy that's entertaining my friends is the way I look at it."