When you think of Vermont, you probably imagine mountains, dirt roads, and open fields dotted with cows. Not as many people know that Vermont is also home to a chain of islands known as the Lake Champlain Islands.
The five islands are in Northern Vermont, about 30 minutes from Burlington, and are made up of Grand Isle, South Hero, North Hero, Isle La Motte, and Alburgh.
The Lake Champlain Islands are a magical place with outdoor activities, plentiful wildlife, and picturesque romantic settings.
The Champlain Islands are a great place to visit for the day, whether you're a local or visiting from out of town. Check out these fun day trip ideas in the Champlain Islands!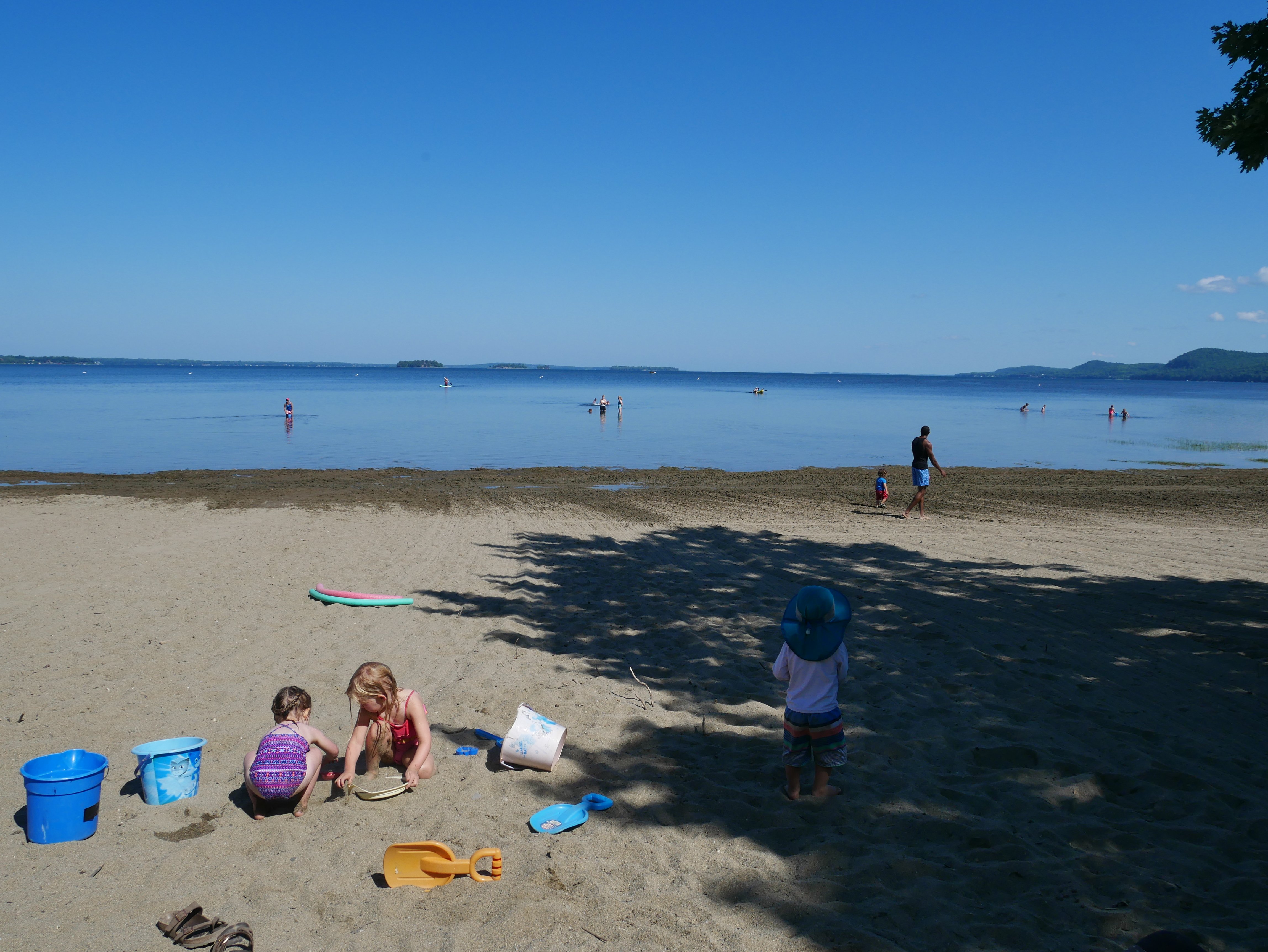 Family Friendly
Start your morning out at the Sand Bar State Park. Pack a lunch, or get lunch from Seb's Snack Bar and Ice Cream Stand, only 5 minutes away. The Sand Bar is perfect for kids because, as the name implies, the beach is sandy; unlike most beaches in Vermont. The water is also shallow for quite a distance out and gives kids more freedom to play. The park has a playground as well.
When you need a change of scenery, take the kids for an afternoon boat ride. The Lake Champlain Ferry runs from Grande Isle to Plattsburgh, NY, and takes about 30 minutes one-way. It's not uncommon for families to take the ferry across the lake for the adventure, and hop back on to come back. It runs every 15 minutes. Kids under 6 are free!
If you choose to explore Plattsburgh, you can check out the beach at Cumberland Bay State Park or visit Country Dreams Farm to see horses, goats, chickens, donkeys, and more.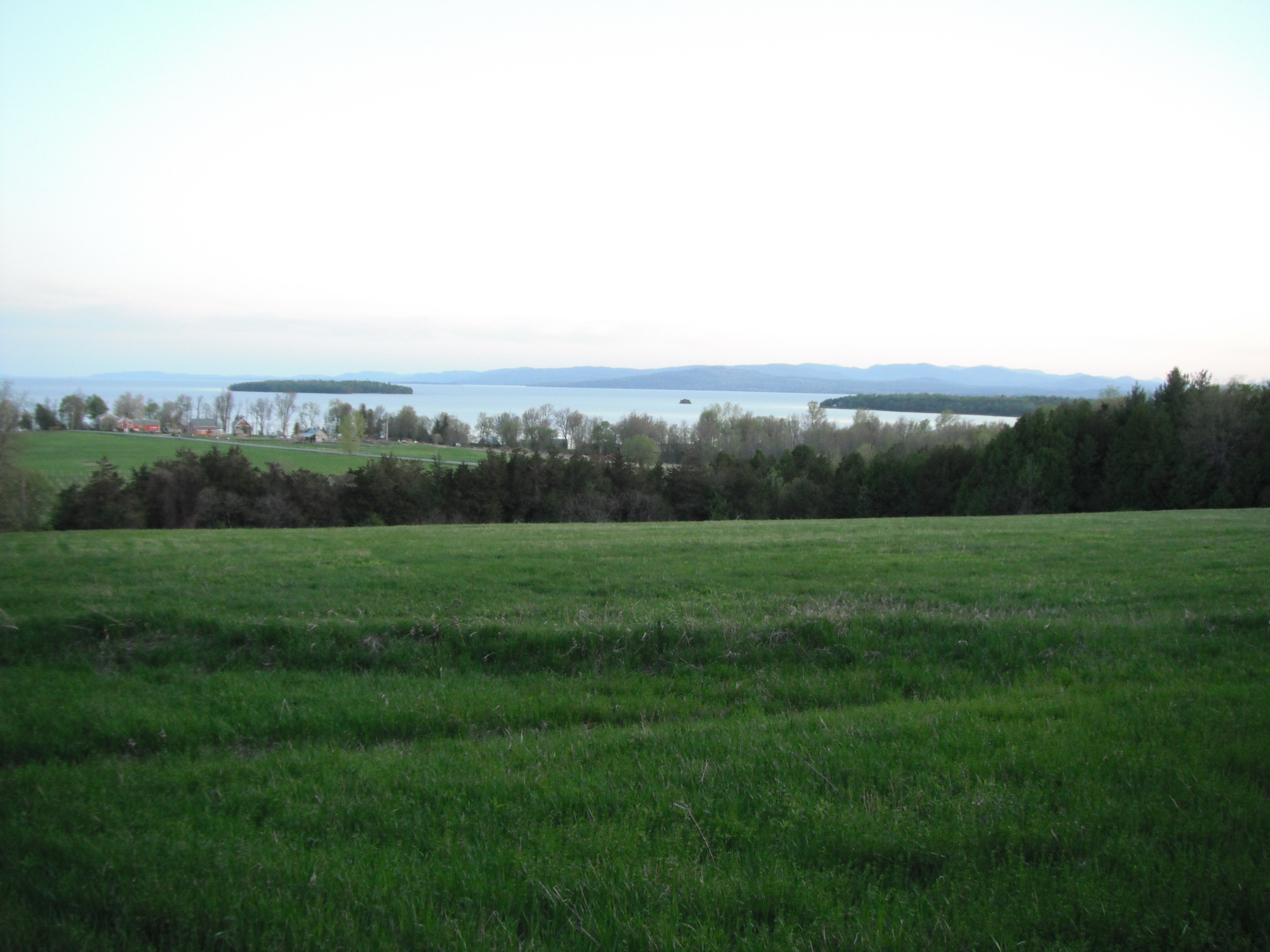 Romance and Relaxation
Get away from the hustle of day-to-day life and rent a sailboat for the day from Ladd's Landing Marina (a boating license is required). Bring a cooler with you so you can enjoy lunch on the water. You can grab sandwiches, bagels, and more from Wally's place to take with you.
Another option is to rent a canoe from Apple Island Marina to experience the serenity and outstanding views from the Lake. Bring your picnic supplies and stop at Grand Isle State Park for lunch.
Once you're ready to head back to land, reward yourself with an afternoon wine tasting at Snow Farm Vineyard. Grab a glass and go for the 10-minute walk up to Fox Hill behind the vineyard (pictured above). The hill overlooks the islands and the mountains with benches where you can sit and soak it all in.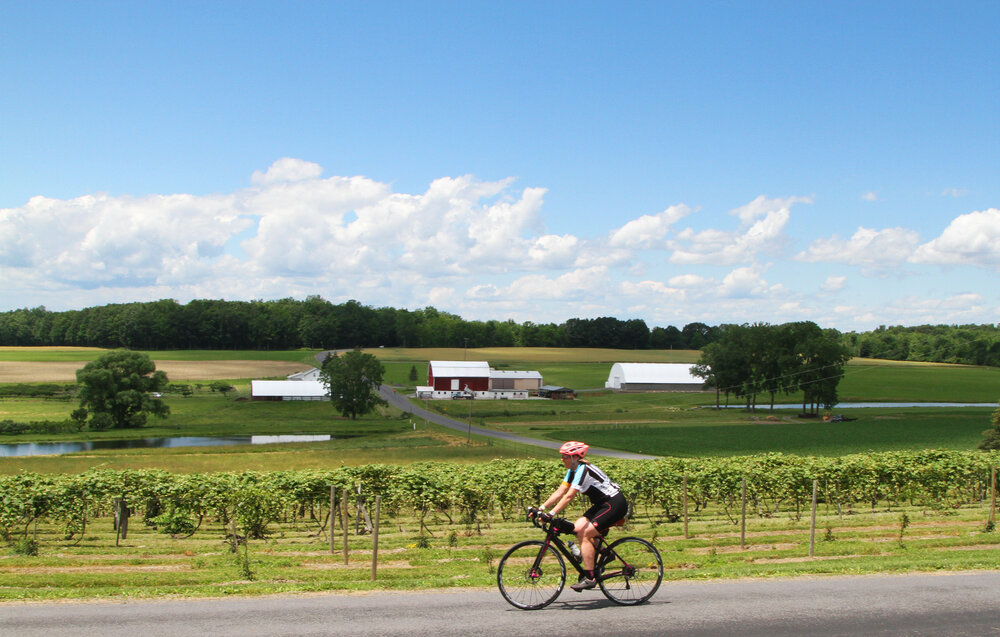 Outdoor Adventure
Visit the islands by bike! Park your car at Airport Park near the Colchester Causeway Park and bike to the Islands via the Island Line bike trail. The trail is an old railroad track turned bike path that is about 10 feet wide and goes across the lake to South Hero. You'll ride 4 miles across the lake to get to the Islands from Colchester.
For a longer ride to the islands (about 13 miles) you can start at Oakledge Park in Burlington.
At one point, there is a 200-foot gap in the trail where you'll take Local Motion's Island Line Bike Ferry to cross and continue on your way.
When you arrive, you'll be in South Hero, where you can continue your bike ride up South Street to grab lunch at Seb's Snack Bar and Ice Cream Stand or Wally's Place.
Before you head back, take West Shore Road to ride along the shoreline, and stop in at Snow Farm Vineyard to grab wine mini-bottles that easily fit in your water bottle holder or backpack!
Visit the Island Lines website for bike maps and to plan your trip.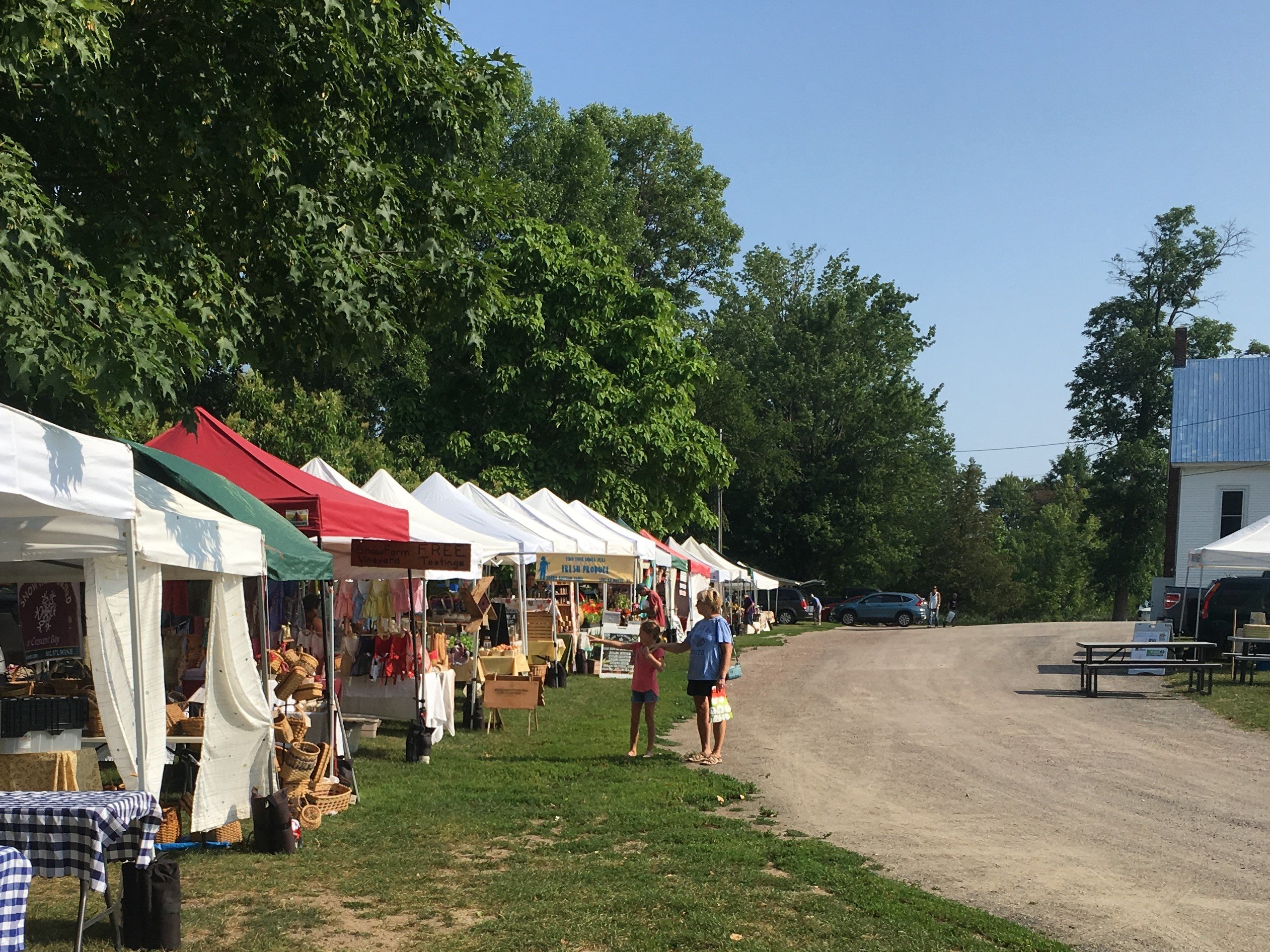 For the Foodies
The islands are a hot spot for food and drink lovers. From farmer's markets to working farms to wineries and breweries, there's plenty of places to enjoy. Here's a route that is sure to satisfy.
First, put together a smorgasbord lunch at the Champlain Islands Farmers Market (pictured above). There are lots of farm-fresh local foods to choose from and the market is open Saturday mornings in Grand Isle, as well as Wednesday afternoons in South Hero.
Then head north to South Hero and hit up Hackett's Orchard for their famous cider donuts and wash it down with a cider slush. Don't miss the maple creemees at nearby Allenholm Farm.
Spend your afternoon touring the breweries and wineries. Head to Two Heros Brewing, and visit their new location on Route 2 in South Hero.
Stop in at the Snow Farm Vineyard on West Shore Road in South Hero for a wine flight. A must-try is the ice wine. It's a dessert wine produced uniquely in cold climates from grapes that are frozen on the vine.
Round out your day at the tasting room at Kraemer and Kin on Route 2 in North Hero for adventurous craft beers like basil wheat and dandelion sour.
Stop for dinner on your way home at the nearby Shore Acres Lakeside Restaurant, for a fine dining experience with views of Lake Champlain. If you're more in the mood for a quick bite, stop at Hero's Welcome, a true Vermont country store with an expansive deli menu. You're definitely a hero for supporting so many local businesses in one day!
These day-trip ideas were put together by Snow Farm Vineyard. We hope you enjoy your trip! Thank you for supporting tourism in the Lake Champlain Islands. You're helping family businesses to thrive. In addition to visiting us, you can order our wines online and find them in stores across Vermont.
Posted by Nick Lane