Local Motion has a mission to bring biking to Vermont. They provide bike rentals in the Burlington, VT area and E-bikes too! If you're coming to northwest Vermont and like to bike, Local Motion is a great resource to know about.
They also operate the Local Motion Bike Ferry, which is a world-class experience in the Champlain Islands. The Local Motion Bike Ferry offers incredible views of the lake and surrounding scenery while taking bikers across "the Cut" of the Colchester Causeway.
The Local Motion Bike Ferry connects to the Island Line Trail. This is a trail to be respected, a trail to be enjoyed, and a trail that can be fun for the whole family. The 14 Mile Island Line Trail runs from Burlington to South Hero.
Make sure that Snow Farm Vineyard is your beginning and ending point, or your destination, so you can stop by for a glass of wine or to enjoy a wine tasting experience after your ride!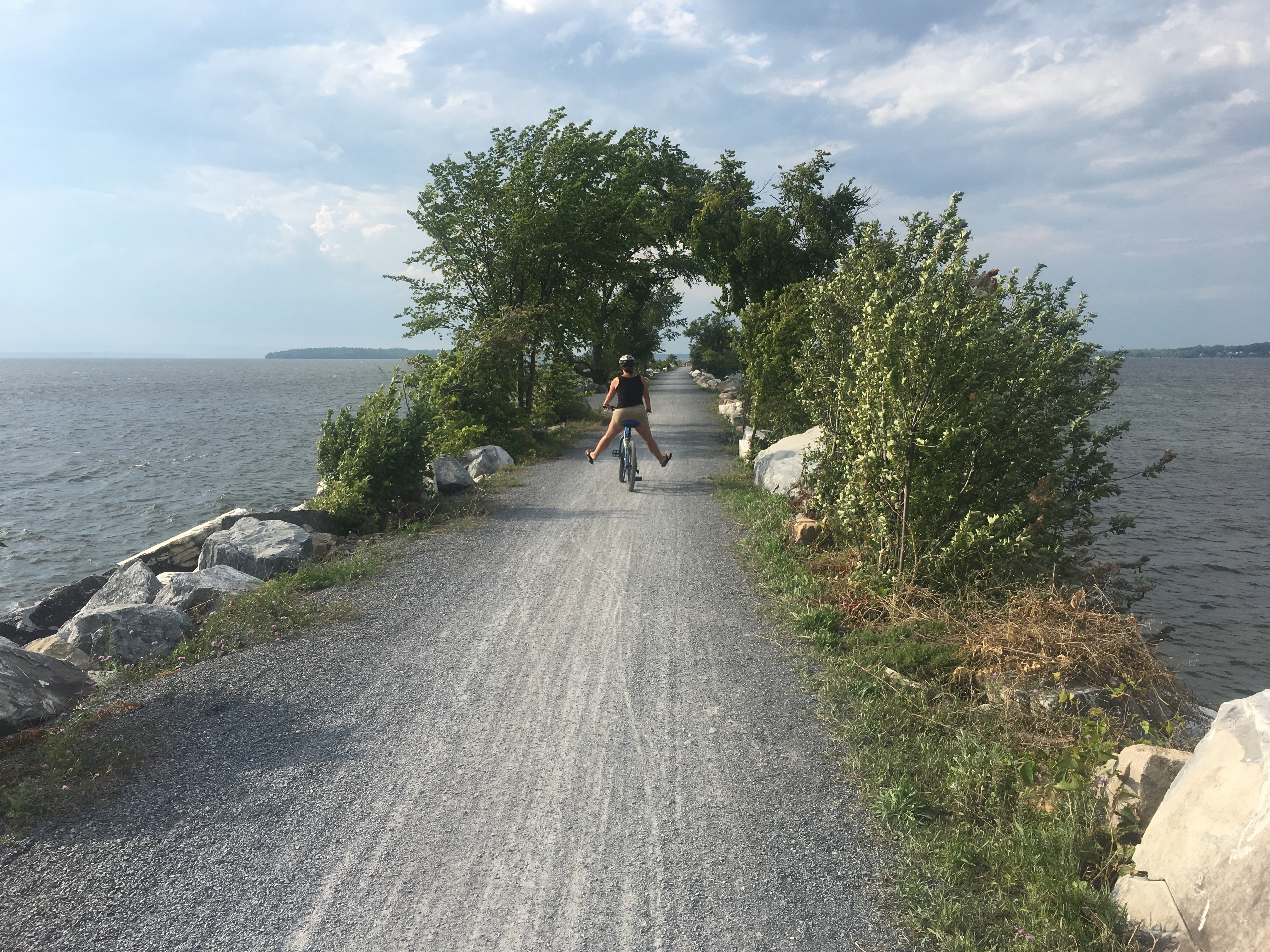 Photo: Local Motion Rail Trail
When you are bicycling across the Island Line Trail it can feel like you are biking on water. On both sides of you, the lake outstretches to the shores of Vermont and New York. The trail is open to walkers and bicyclists. There are no motorized vehicles allowed at any time.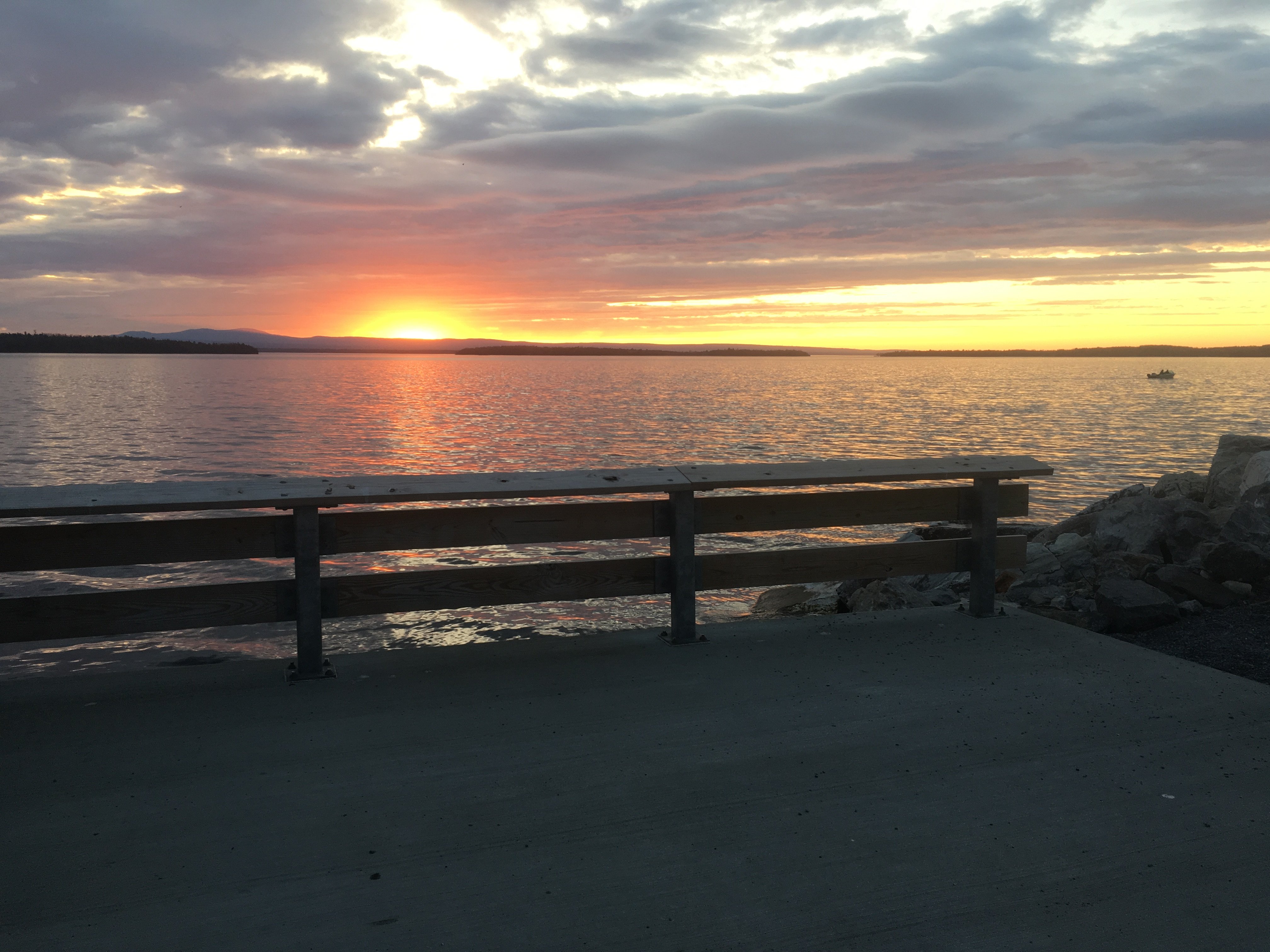 Photo: Sunset at the Local Motion Island Line Rail Trail.
There are spectacular views of Lake Champlain. The North end of "the Cut" is managed by the Vermont Fish and Wildlife department and promotes fishing in the area.
Photo: Fishing the South Hero side of the Cut on the Local Motion Island Line Rail Trail.
There are many great places for fishing along the Island Line Trail, with one of the local favorite fishing spots being along "the Cut". There is often good fishing for pike, bass, and perch - just make sure you get your required state fishing license first. If it's the fishing or the walking and biking come out on the causeway of the Island Line Trail and support Local Motion in their mission to "bring walking and biking within reach for all Vermonters".
If you're interested in bicycling in the Islands, you can rent bikes through Local Motion and come along the Local Motion trail system to enjoy the Vineyard!