It's sugaring season in Vermont and Snow Farm Vineyard is hosting Maple Open House Weekend with Crescent Bay Farm. The maple trees are tapped and the firewood is all piled in the woodshed. It's time for the evaporator to fire and the sugar house to be filled with smiles and laughter as the evenings turn into long nights of boiling maple sap into syrup.
Photo Dave Lane next to the evaporator, courtesy of - Snow Farm Vineyard
The sweet spots to stop at for our Maple Open House Weekend are the tasting room at Snow Farm Vineyard and the sugar house located right down the road at Crescent Bay Farm. Visible from West Shore Road but slightly set back on Crescent Bay Lane there is parking right across from the sugar house! Though it's a functional sugar house there is room for visitors to cycle through.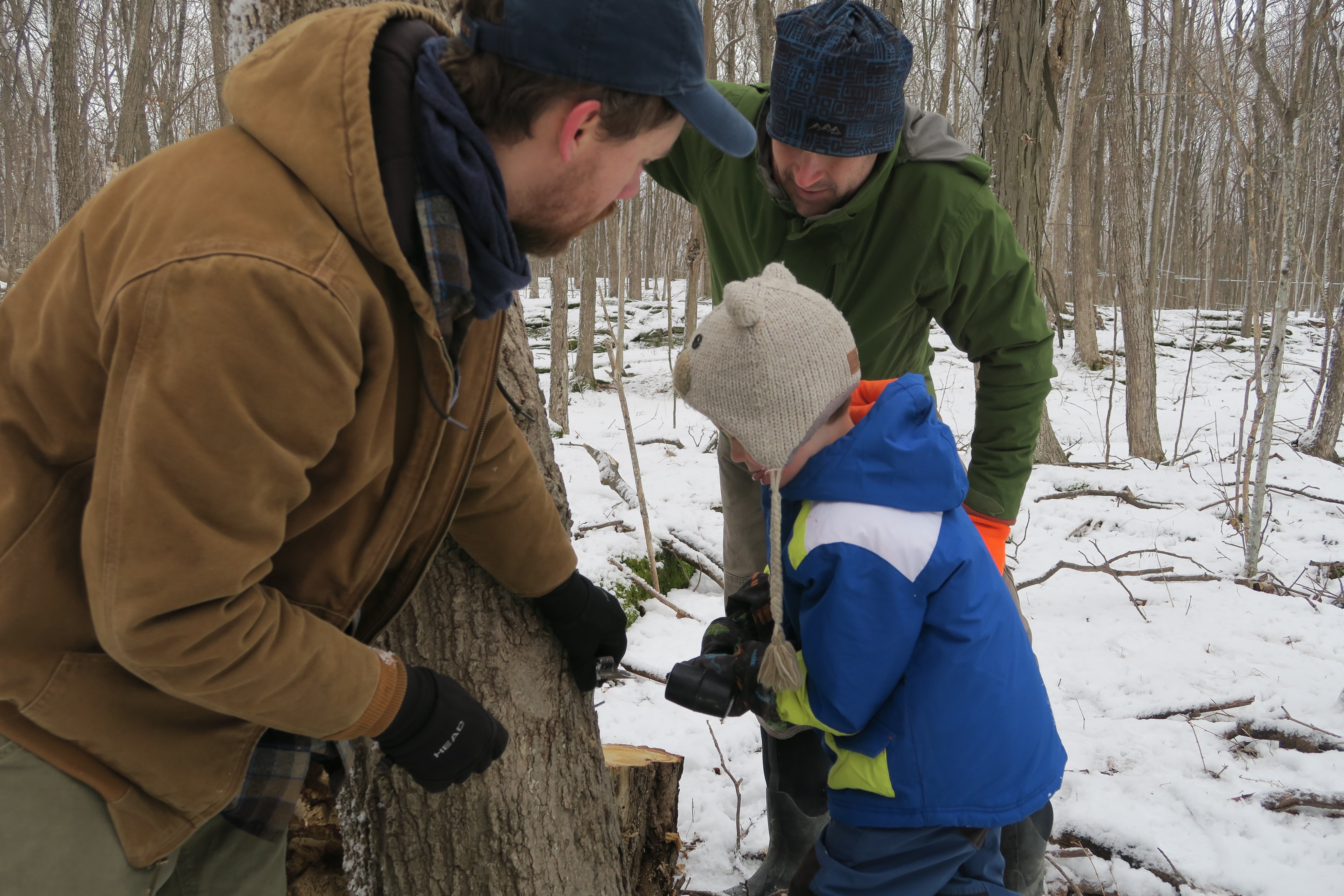 Photo of South Hero Land Trust tree tapping workshop
We have been partnering with the South Hero Land Trust to offer tours and children's activities during Maple Open House Weekend. The South Hero Land Trust is a 501-(c)3 non-profit organization with the mission of protecting the farmland, woodland, natural and recreational areas, and open spaces which help give South Hero its distinctive quality of life.
There are many ways in which we do this work: building strong community ties, forging partnerships with farmers, establishing critical links between consumers and farmers, getting kids and adults out onto the land, education about our natural world, school programs, and of course, land conservation.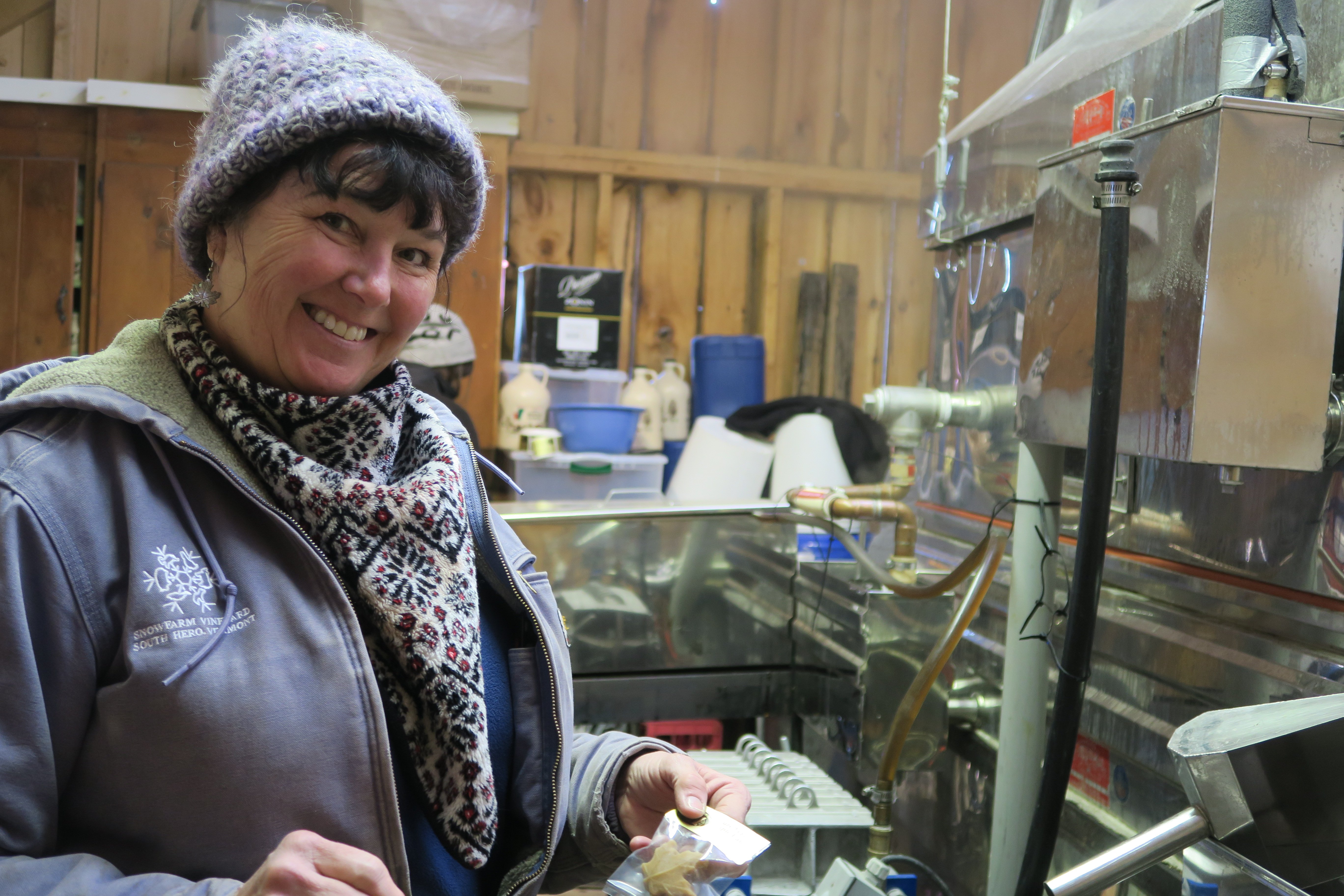 Photo of Julie Lane holding some freshly made maple candy in the sugar house during Maple House Weekend last year
"It's sweeter in the islands!"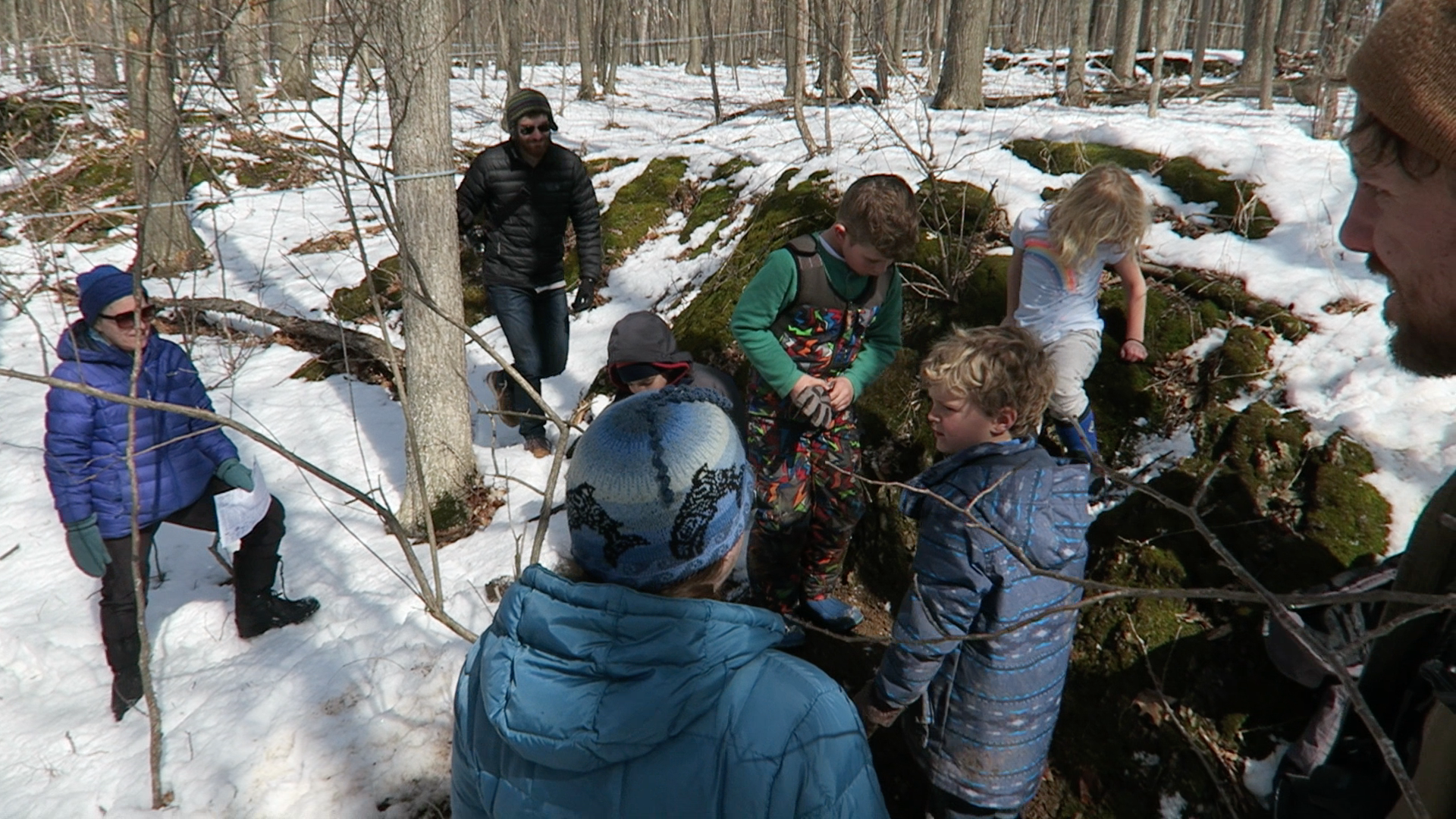 Preparing for Maple Open House Weekend
The Maple Open House Weekend allows for the opportunity to go into the forest and learn. During this time you'll learn through experiences, by touching tree bark, seeing the forest, listening to guides, smelling the evaporator boiling, and tasting the maple syrup. Crescent Bay Farm Maple Syrup is available at the Snow Farm Vineyard tasting room as well as during the summer at the Champlain Islands Farmers Market.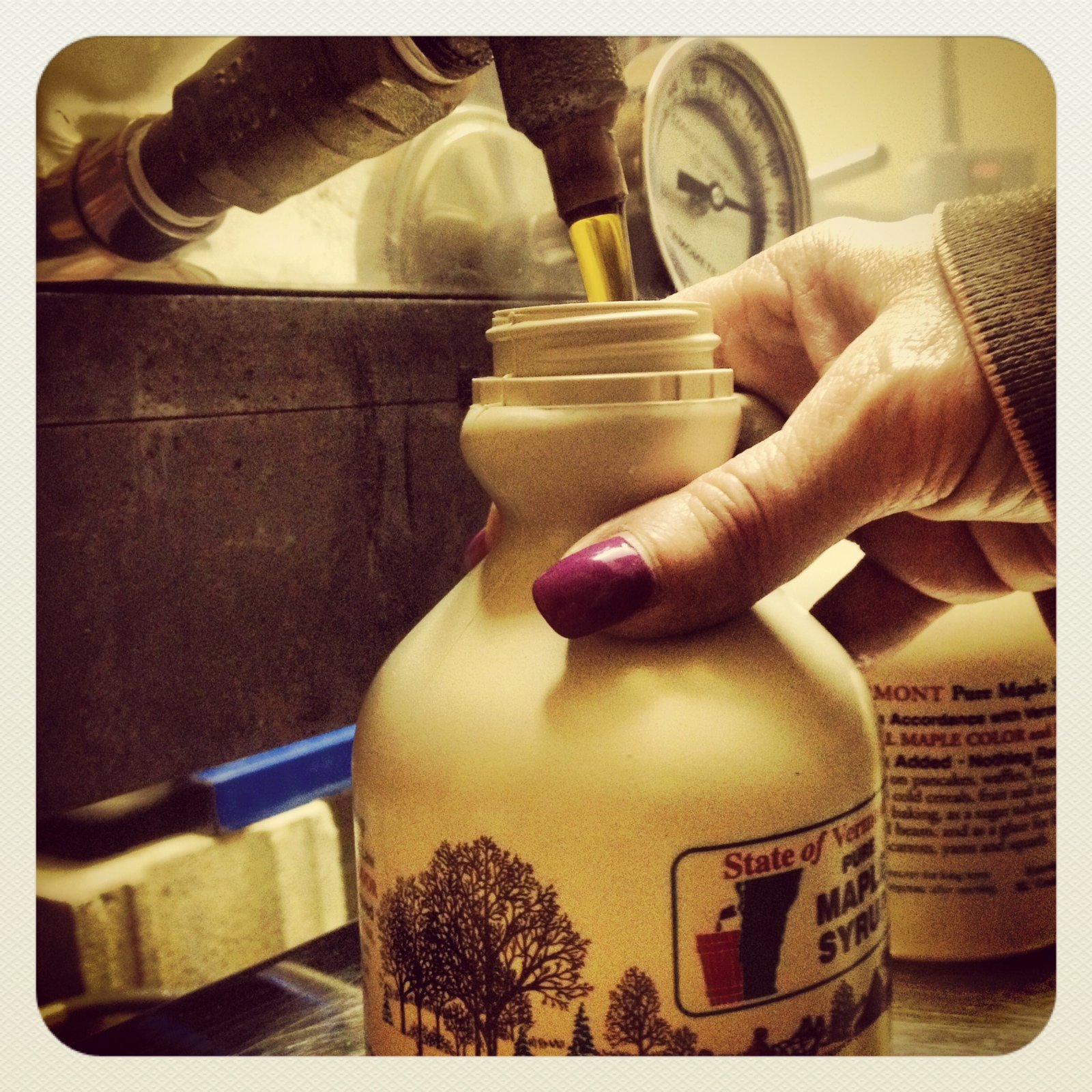 Photo of the sweet syrup getting canned at Crescent Bay Farm
Visit us March 21 - 22, 2020 for Maple Open House Weekend and see sugaring action on the West Shore of South Hero for the state-wide Maple Open House Weekend.