North Hero is one of four towns that make up Vermont's Lake Champlain Islands. The lake is a big part of the culture here. Northerners are known for being in a hurry, but here things move a little slower than in the rest of Vermont and that's how people like it.
The other three towns that make up the Lake Champlain Islands are South Hero, Grand Isle and Isle La Motte. The "Hero" towns were named after revolutionary war heroes Ethan Allen and Samual Herrick.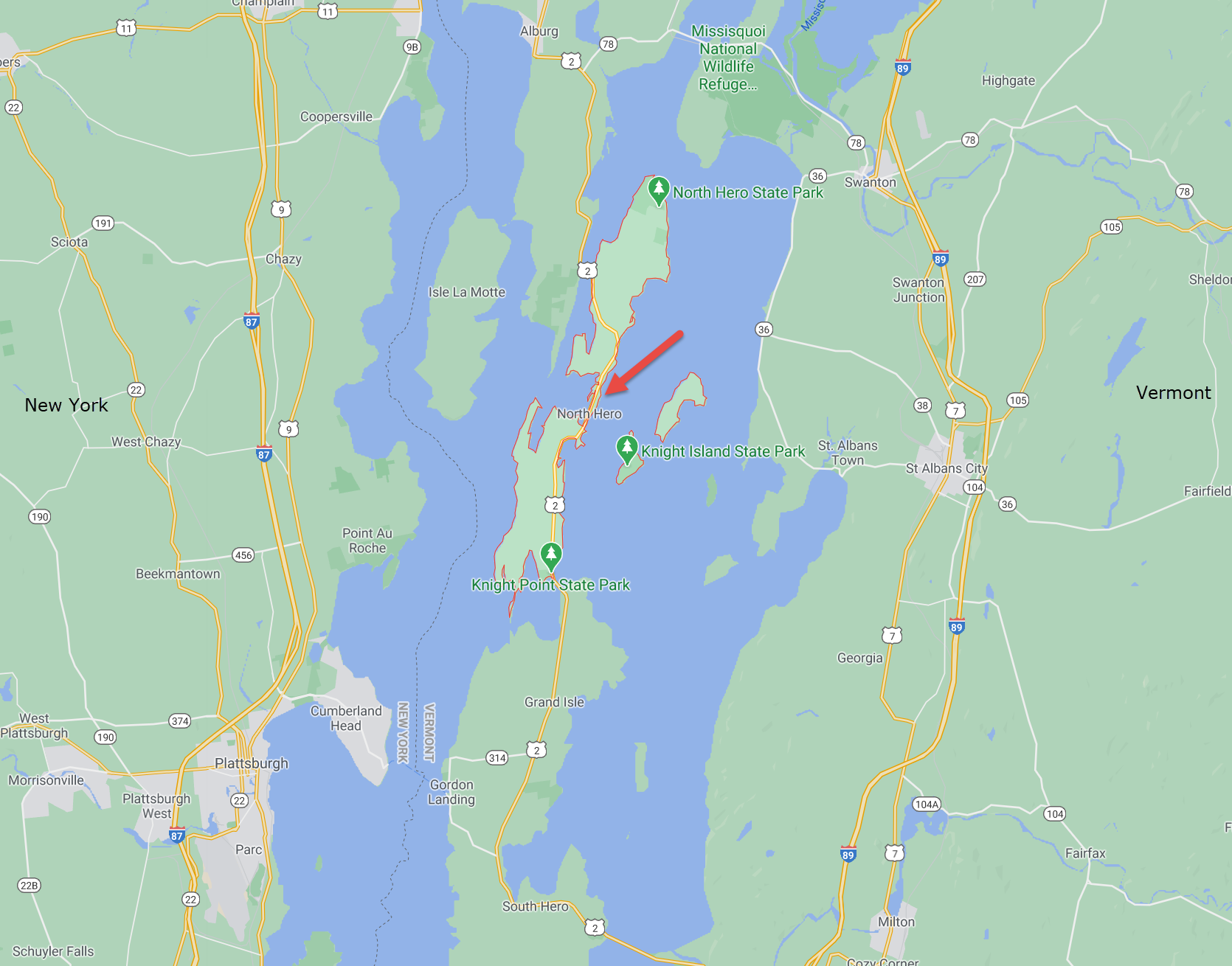 As of 2018, North Hero was the second smallest of the four island towns with a population of 956. It's also in the second least populated county in Vermont (Grand Isle County). So, it's a pretty rural place.
If you continue north beyond North Hero (via bridge) you'll venture into Alburgh, Vermont. Alburgh is a peninsula town connected to Canada at the northern border where you can really feel off the grid.
The wide-open spaces and room to breathe is exactly why people live in North Hero and the surrounding towns. The number of people living in each of these Island towns is slowly starting to grow as more people crave the same things, especially with a pandemic still in their minds.
Life in North Hero from the Resident Expert
Corinn Julow is the town clerk in North Hero. If you want to know what North Hero is really like, she's the one to ask. She's been talking to people in North Hero for a living for 11 years in the town office…mainly about taxes, properties, and town records. But she takes all sorts of other types of calls too and does her best to be helpful.
"I'm a public servant. I'm not here without taxpayer dollars so helping people is number one…we don't exist if there aren't people to help," Corinn said. "You never know what you're going to get when you answer the phone. People call to ask for tips on setting their ovens for baking…they ask for tech support help. It's one of the few places where you can call and get a person and we get to talk to everybody."
This year, Corinn has mainly been busy with property transfers as more people are deciding to live in North Hero.
"They've been consistently at a much higher volume. There are a lot of property transactions," she said.
Corrinn and her husband grew up in Vermont and moved away to live in Philadelphia for a while. They decided to move back to Vermont 15 years ago and live in North Hero because it was an affordable and peaceful place to live. The typical home value in North Hero (on Zillow) is $300,000 which is comparable to the rising home values in Philadelphia…but you'll get a lot more space for your money in Vermont.
"It was more about luck and finding housing, and then we stayed here because it's a nice place to live. I like the quiet and the rural aspect of it. I like to go out and walk my dogs, go outside, read a book, and sit by the fire. North Hero is good for that."
Corinn says if North Hero were a person she would describe them as proud and caring. This pride over a sense of place likely comes from the fact that nearly 60% of North Hero residents report being born in Vermont in the last census.
North Hero residents are also known for being moderate in their views, they're likely to own over rent, their average age is 49, and their average family size is three (see more data about North Hero residents).
What they all share is a love for the lake.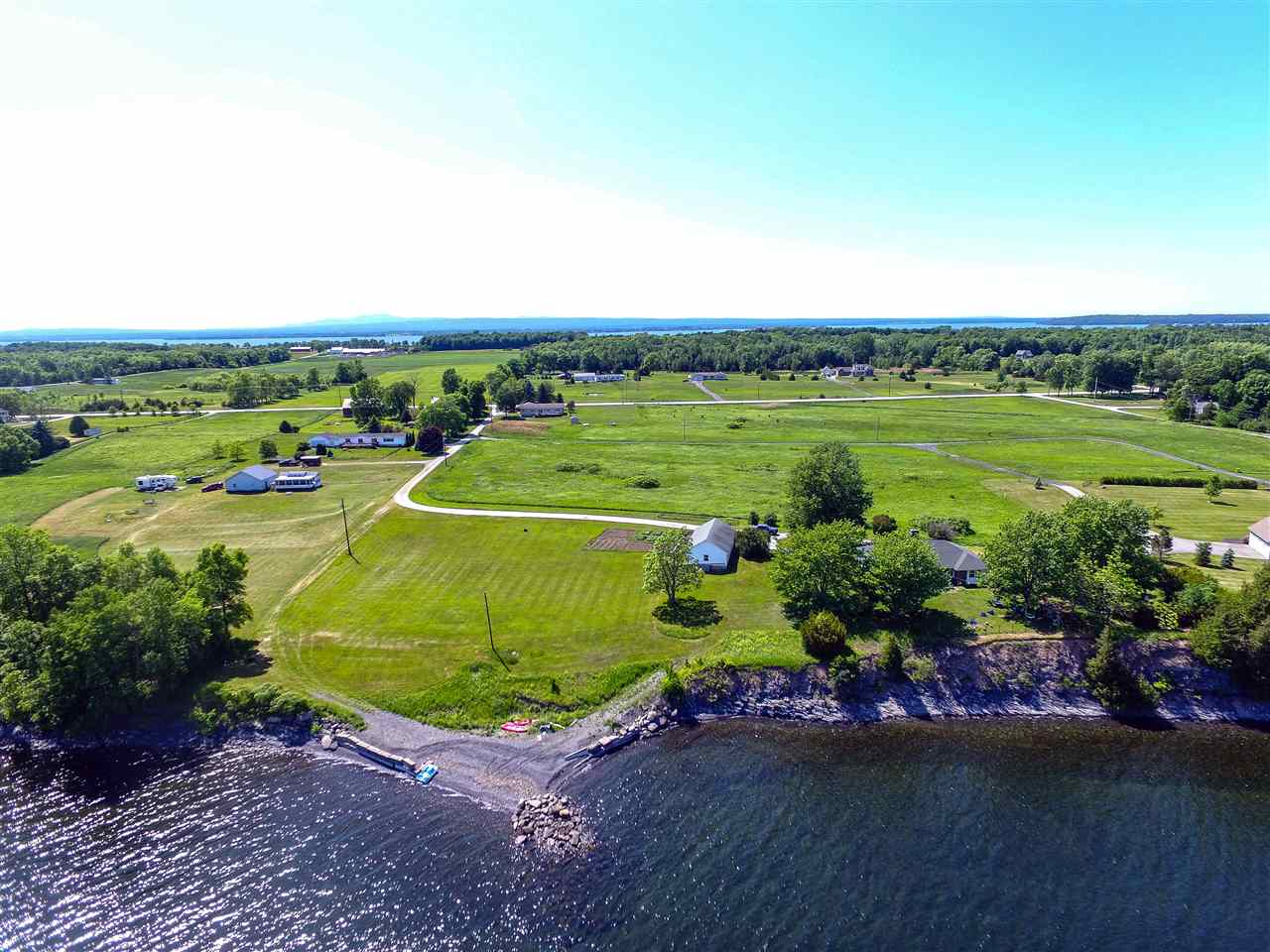 Image credit: Paul Poquette Realty Group
Lake Life in North Hero
"The lake is what makes us special. Everyone is here for the lake. Everyone wants to protect the lake, play in the lake, boat on the lake, walk on the lake in the winter," Corinn said.
If Corinn could spend an afternoon doing anything in North Hero it would be at one of the town's two nature areas that look out over the lake. Her favorite is Pelots Natural Area.
At Pelots you can walk through a trail network of fields, a deciduous forest full of sugar maples, and a cedar grove. There are lots of different wildlife to see. The trail is moderate to easy and has three loops totaling three miles. The trail head parking lot is located at 1256 Pelots Point Rd in North Hero.
The second spot to visit is Butternut Hill. It's a one-mile-long trail beginning at Camp Ingalls in North Hero. You'll wander through a floodplain forest (think fern gully) and see giant cedar and butternut trees that are hundreds of years old. You'll end up along the lake too.
In the winter the lake turns into a favorite spot for ice skating and ice fishing.
"Ice fishing is big up here – there are a lot of diehards that go out before they should and after they should," Corinn said. "Nowadays with the weather crazy you never know when the lake freezes. If it freezes they'll go out in December."
Another popular thing people like to do in North Hero is go to the North Hero House, a historic inn and restaurant located on the shores of Lake Champlain.
There's also the Hero's Welcome Store – a treasure hunt destination with an old country store feel (it's 120+ years old). They offer lots of unique Vermont items plus kayak, canoe, and bike rentals. They have a live webcam where you can enjoy the view from the store 24 hours a day!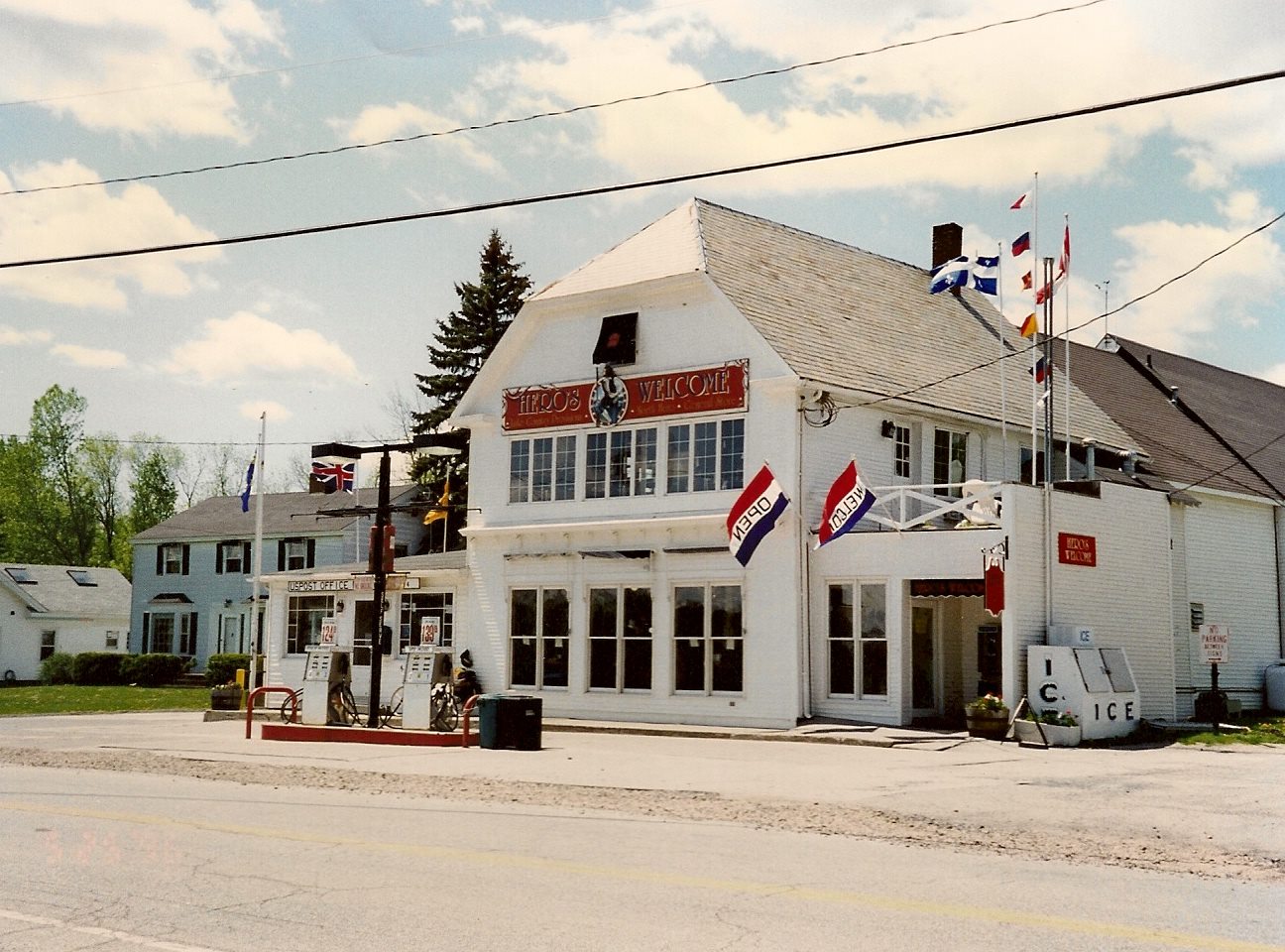 Hero's Welcome / Facebook
And since North Hero is only a few minutes away from its sister island towns, there are also local family farms to visit and support including Hackett's Orchard and Snow Farm Vineyard, both in South Hero.
If you're looking for a peaceful drive, you'll find jaw-dropping views of the Green Mountains and Lake Champlain along "E Shore N" in Grand Isle.
Overall, North Hero is a beautiful and restorative place where you'll find people who love where they live.
"Being here has been a really good fit," Corinn said.
This post was created by Snow Farm Vineyard – we hope it helped you get to know North Hero. Be sure to check out our selection of wines available to order online including gift boxes and support our small business. If you're in the area, stop in to our tasting room in South Hero.