Meet the trendier, younger-sister to champagne. It's a sparkling wine called pet-nat — short for "pétillant naturel"— a French term that translates to "naturally sparkling."
Pet-nat is a bubbly wine with a wilder flavor than champagne. It leaves behind the pretense and the price of champagne and brings a more exotic, daring feeling to your lips. Maybe you've had it because it's a trendy sparkling wine that is now taking the spotlight. But, you may not know what exactly makes a sparkling wine a pet-nat.
What Makes Pet-Nat Different from Other Sparkling Wines
Pet-nat is a young wine (hence being naturally cooler than the stuffy, older champagne) and it's bottled while it is still fermenting for the first time. Non-bubbly wines, like your merlots or chardonnays, are bottled after fermentation has finished so there aren't any bubbles trapped in the final product.

Champagne and other sparkling wines are made by blending dry wine or multiple wines through two fermentations. After the first fermentation, sugar and yeast are added. The yeast eats the sugar to make carbon dioxide and alcohol which creates a second fermentation. Champagne is bottled before the second fermentation begins in order to trap the bubbles in the bottle. The process takes at least a year.

Pet-nat is bottled after only a few weeks during its first natural fermentation. What makes it truly special is that, unlike champagne, there is nothing added to it. What you taste in pet-nat is the most natural, untouched form of winemaking there is, without any interruption to the process. Snow Farm Vineyard Winemaker, Patrick Barrelet, says it's been popular for that reason.

"It's refreshing and a little tart – people like it because it's natural," Patrick said. "It's very pure because we use straight juice to make it with no aging, no flavoring from barrels, and no added ingredients. It's just the grape talking when you taste it."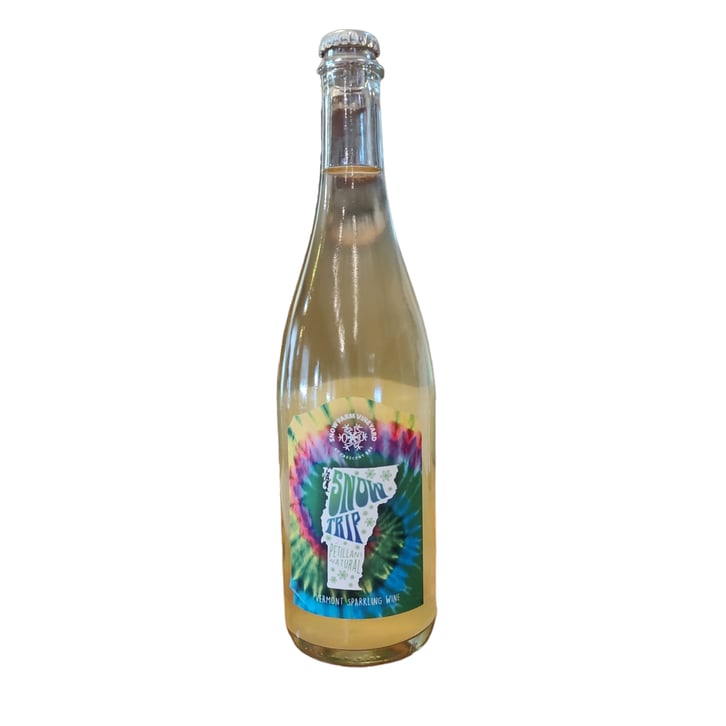 The Snow Farm Vineyard Snow Trip Pet-Nat is a dry wine with crisp apple and pear flavors. It will give you fresh, fruity aromas. Like most sparkling wines, it pairs well with any food but especially soft cheeses and shellfish.

Check out the video below that shows how the Snow Trip Pet-Nat is made. It's called Snow Trip because it's made at Snow Farm Vineyard, where the winter snow blankets the grapevines, and protects them each year until the spring. The snowy conditions make the grapes more resilient and contribute to their full flavor.

The experience of the wine is a "trip" because the flavors are bright and exotic, a nod to the psychedelic 60s. It's also a worthwhile trip to visit the Snow Farm Vineyard tasting room in South Hero. It's located on the shores of Lake Champlain and is a perfect place to take a trip to relax!
Pet Nat is Not Pretentious or Predictable
When you open the bottle, the bubbles won't be overpowering or stronger than other sparkling wines and tend to be a bit milder. The flavors can vary from bottle to bottle because pet-nat can be made from any type of grape, unlike most champagnes which require specific grapes. The Snow Farm Vineyard Snow Trip Pet-Nat is made from the Seyval Blanc grape.

You won't see a cork in a pet-nat mainly for safety reasons because the fermentation process can't be precisely controlled. Winemakers opt for the cap instead of the cork to be sure that the pet-nat won't pop on its own before the time comes to celebrate.

Pet-Nat isn't a wine you over-analyze. You enjoy it for being different, light, and easy to pair with nearly any food. Its alcohol content is between 9 and 12%, which is lower than most wines and makes it easy to drink.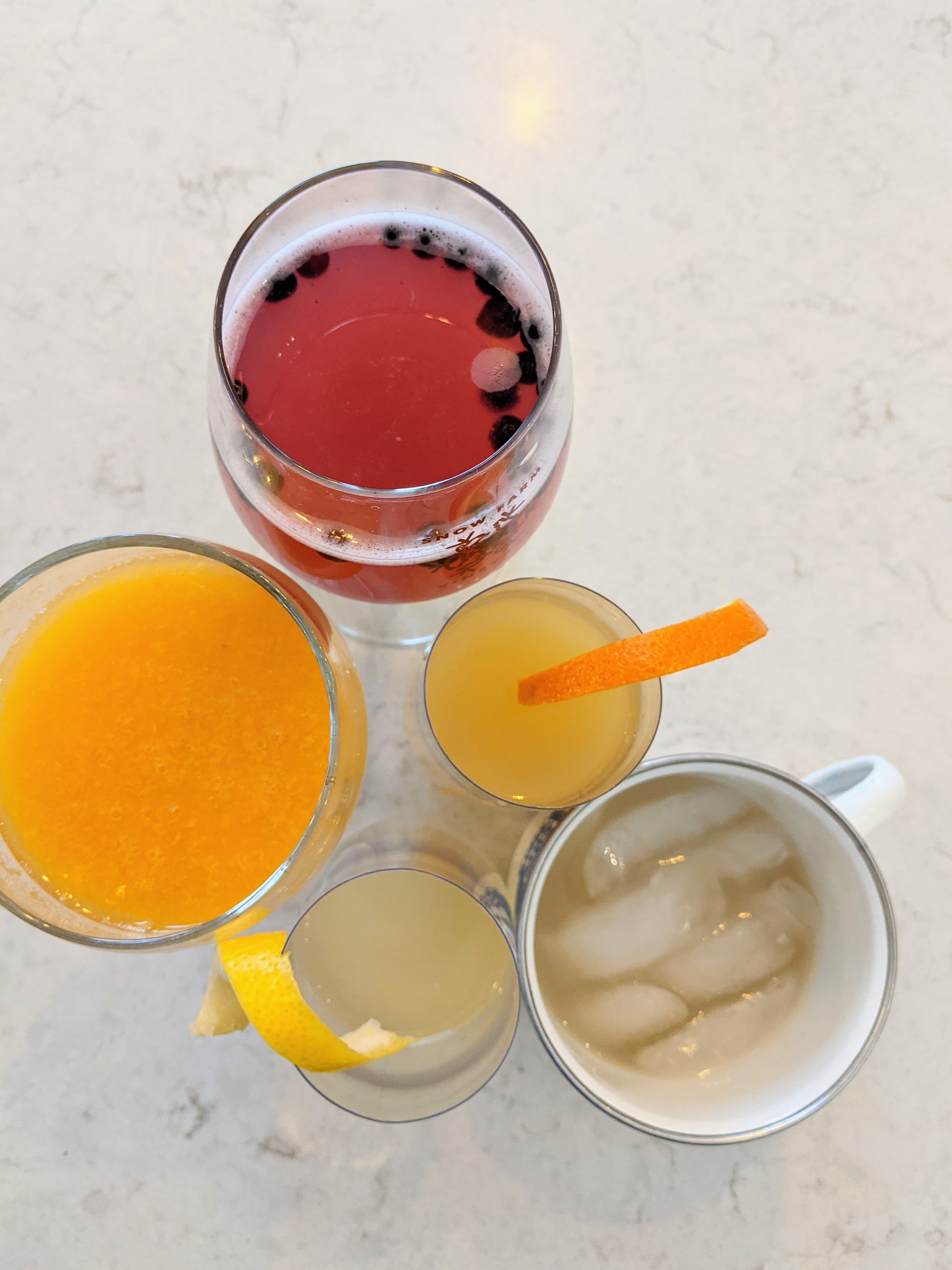 How to Serve Pet Nat
First, pet-nat isn't meant to be a bottle you age. You should enjoy it within a few months of purchasing it. That's because the bubbles tend to become softer as it ages and any sweetness will change to a drier taste over time.

When the bottle is unopened, you'll notice it's clear except for a little sediment of yeast at the bottom (totally natural and fine to drink).

When you open the bottle, start pouring it into glasses until the bottle is empty - it's a party drink after all! This is because if you pick it up and put it down, it will get cloudier as the sediment from the yeast mixes back in. This will impact the taste a bit by adding some yeasty flavors, but if you don't mind that and the cloudiness then you can recap it and serve it as needed.

Most important of all, it's a wine to enjoy on special occasions, holidays, or any day when you need something to make you feel a little bit special.

"When you open a bottle it's not pretentious like champagne – it's more natural and fun to celebrate any occasion," Patrick said. "You get the bubbles without the big bucks. Plus, being locally grown is a bonus."


5 Pet Nat Cocktails You Have to Try
These drinks make pet-nat shine and are a fun twist on classic cocktails. Plus, they look gorgeous too!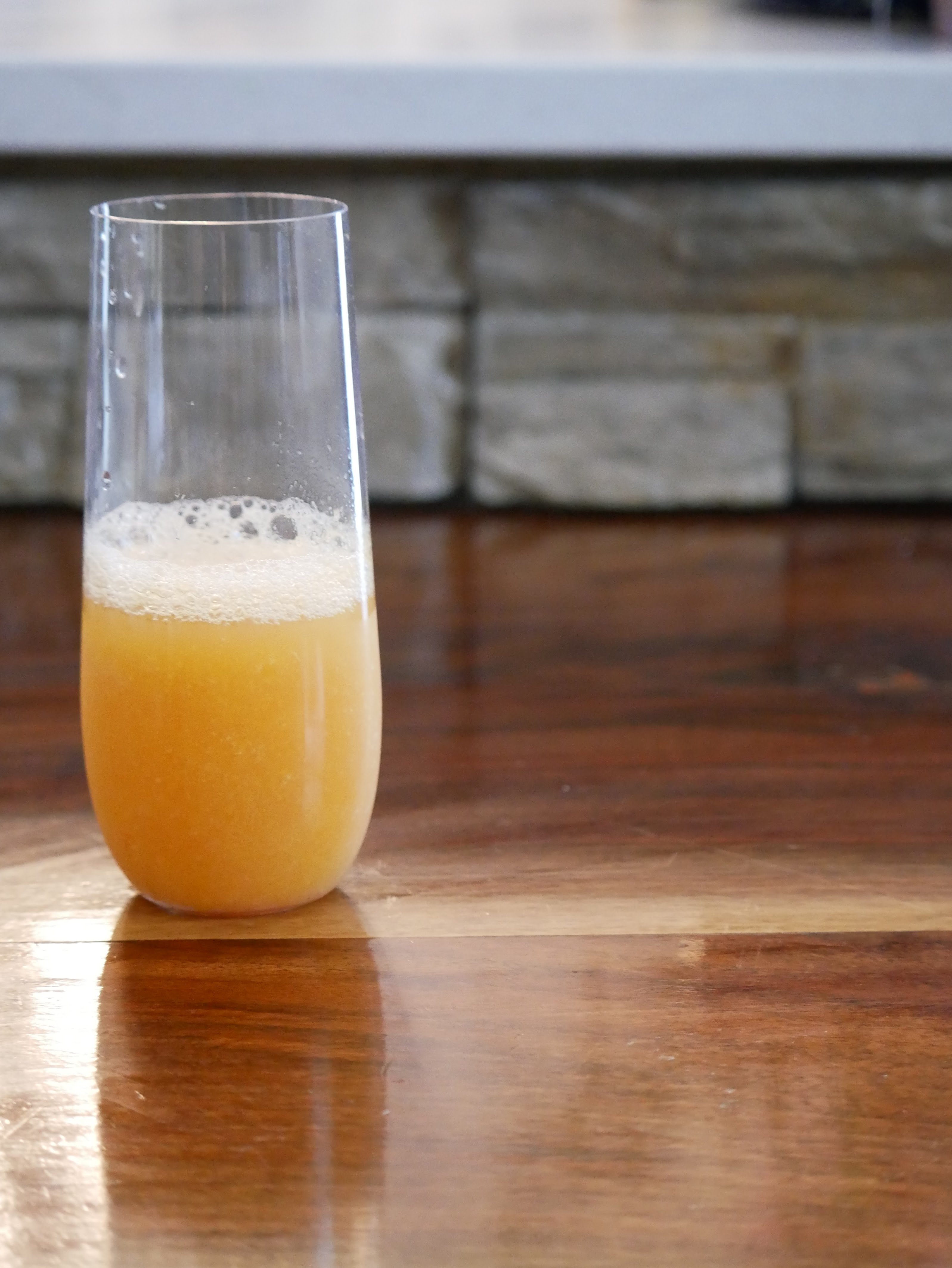 Pet-Nat Bellini

4 oz. pet-nat
2 1/2 oz. peach purée (1/4 cup or 1 peach)

Use fresh or frozen peaches. Peel them, cut them up and blend them. If using frozen, let the peach slices completely defrost before blending them. Stir to combine the peach purée with the pet-nat.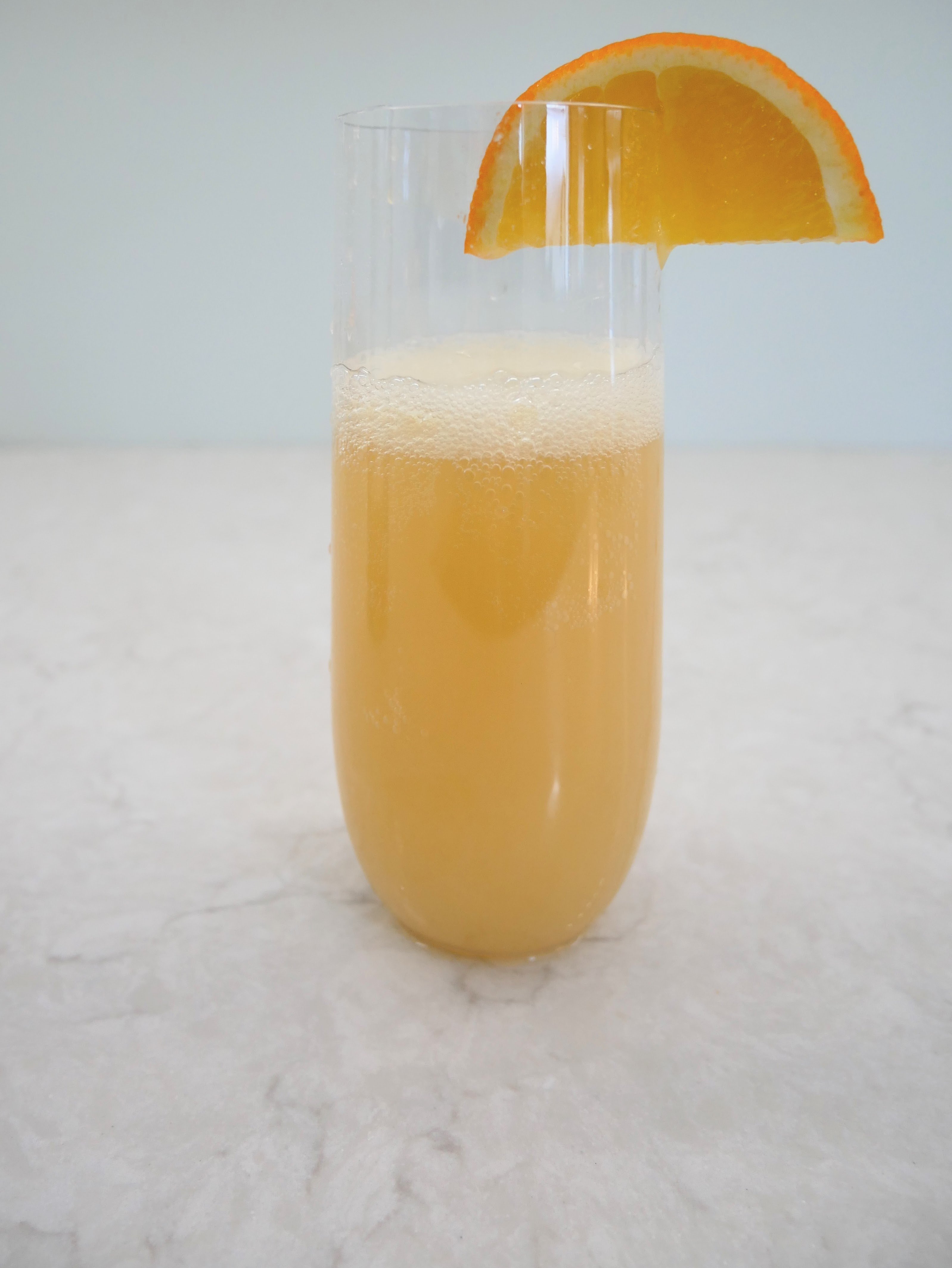 Pet-Nat Mimosa

2 1/2 oz pet-nat
2 1/2 oz orange juice

Mix up your morning mimosa with pet-nat. Combine equal parts pet-nat and orange juice, or grapefruit juice.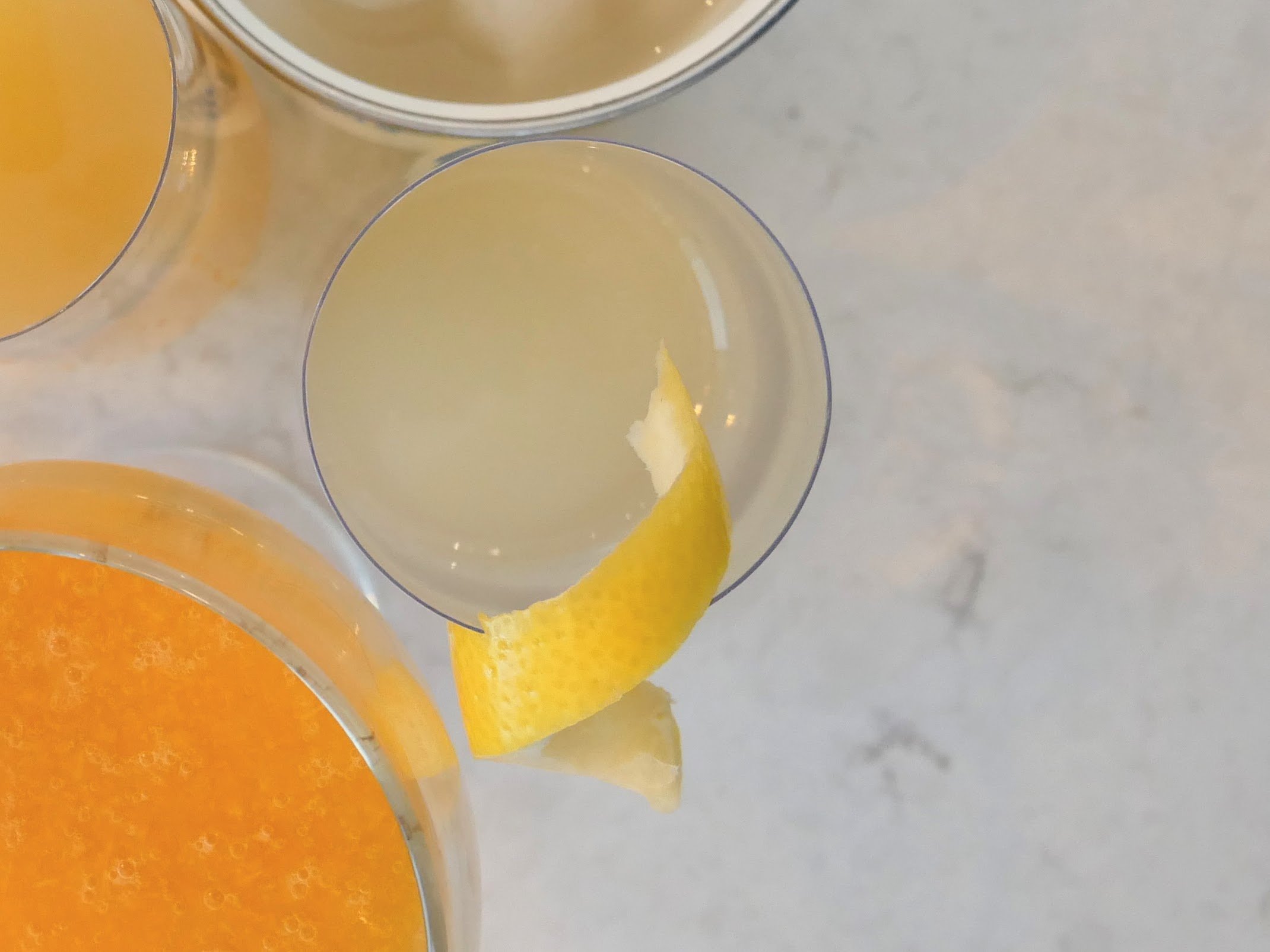 Pet-Nat 75
1 oz gin
1/2 oz simple syrup
3oz pet-nat
1/2 oz fresh lemon juice

Mix gin, simple syrup, lemon juice, and ice into a cocktail shaker. Shake well then strain into a glass and top with the pet-nat.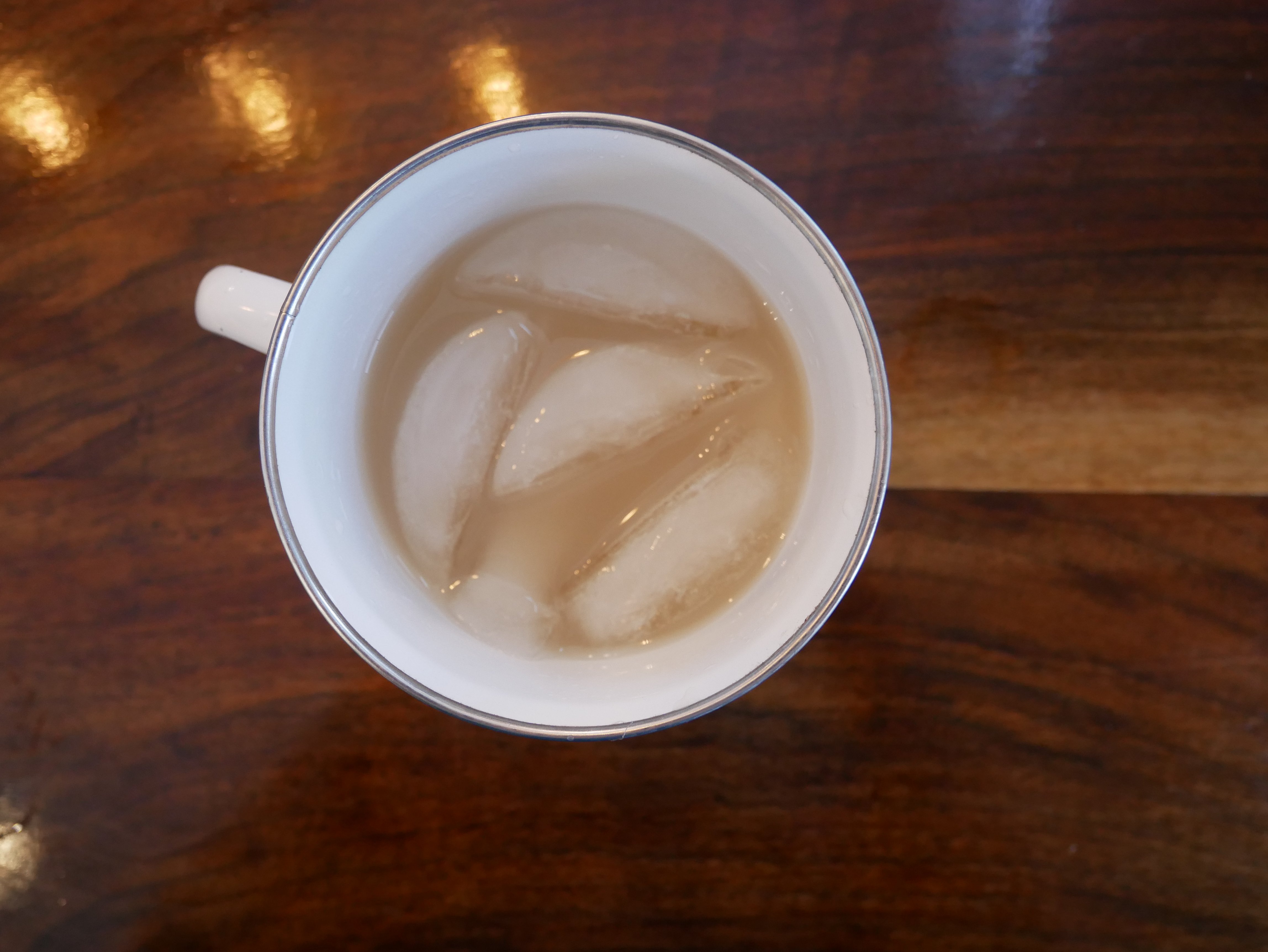 Pet-Nat Mule
2oz. pet-nat
1oz. vodka
1/2oz. lime juice
1/4oz. ginger liquor

Add the vodka, lime juice, and ginger liquor to a highball glass or copper mug with ice, top off the drink with the pet-nat.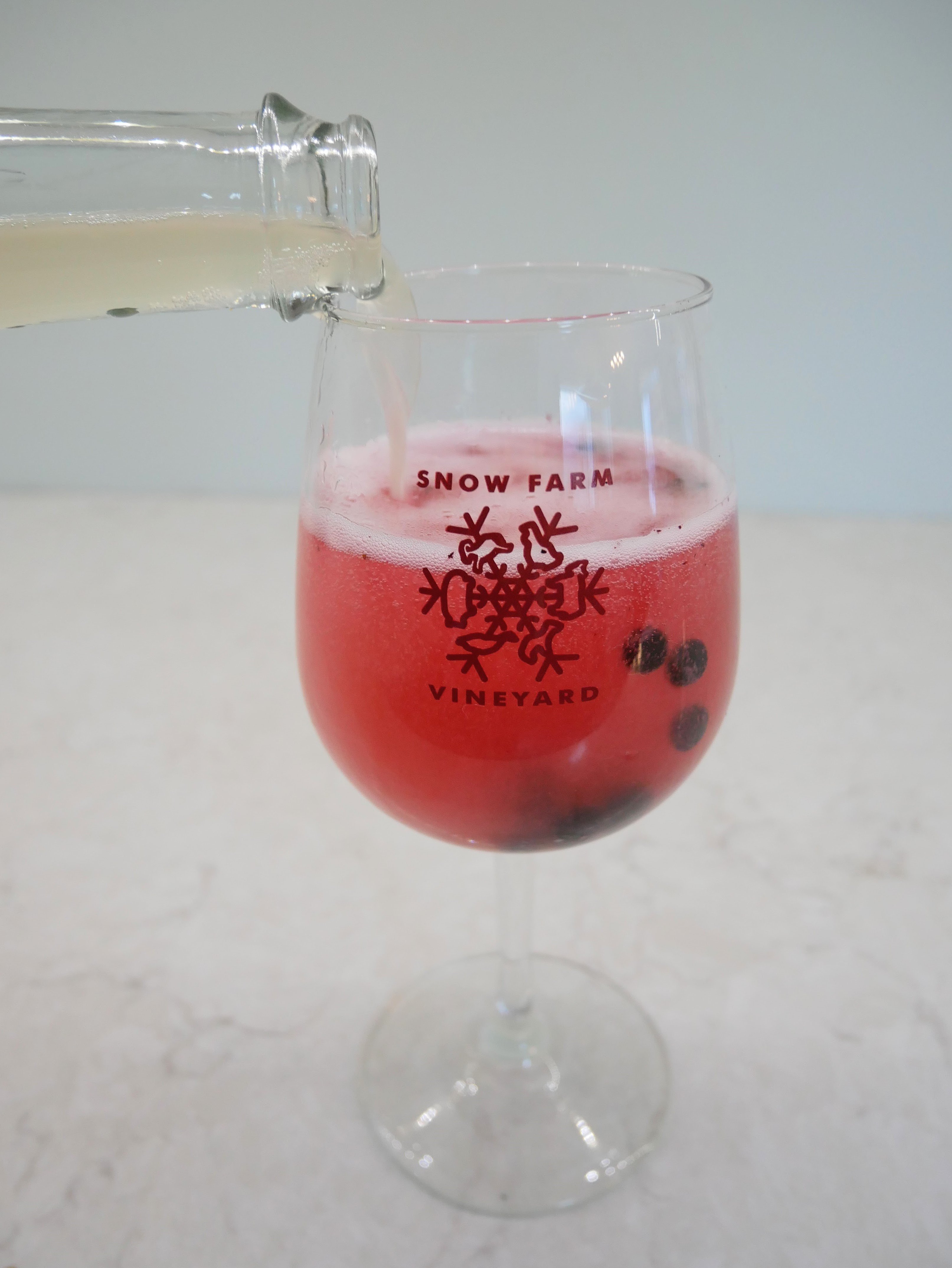 Frozen Sangria Pet-Nat
4 1/2 oz. pet-nat
Frozen fruit (blueberries or raspberries)
½ oz. Grand Marnier
Orange peel

Pour pet-nat into a glass. Add a handful of frozen fruit, works best with raspberries or blueberries. Garnish with an orange peel and float 1/2 oz. of Grand Marnier on top. If you don't have Grand Marnier you can substitute any orange liqueur.
All pet-nat recipes courtesy of Snow Farm Vineyard.
Posted by Nick Lane