Places to visit in Vermont includes a couple of small towns with great history and businesses. Yummy foods, homemade goods and arts, and outdoor recreation are Vermont staples and we have created a list of some good suggestions for you to visit from a couple of favorite Vermont Towns.
These are Some Great Places to Visit in Vermont:
Johnson, Vermont
Moogs Joint is a Great Place to Visit in Vermont

Photo Credit: moogsjoint.com
If you didn't come to Moogs for the music then you are here for the food. Moogs Joint in Johnson, Vermont is a lively restaurant bar that hosts live music almost every night of the week. Everything in this place compliments each other so well. From the house-made cocktails to the food to the musical ambiance. At Moogs you are in for satisfying tastes and musical magic along the Lamoille River.
Johnson Woolen Mills is Another Great Place to Visit in Vermont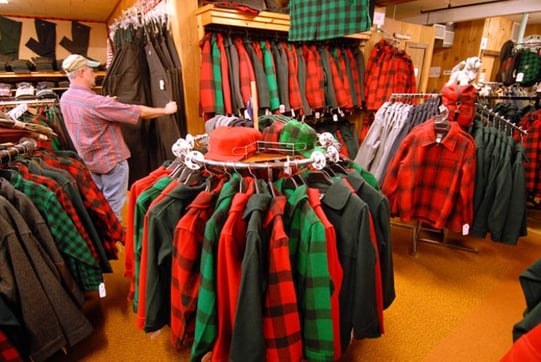 Photo credit: Seven Days
The Woolen Mill is a warm Vermont store. Literally! If you are going to be buying anything from the store you are going to be warm. Lots of wool and flannel shirts, jackets, and hats throughout the historic building in downtown Johnson. This mix of old fashion makes this a great place to visit in Vermont.
While You're in Vermont, Visit Northern Vermont University
Photo credit: Seven Days
With a long history dating back to 1832, Northern Vermont University-Johnson has been a staple in the green mountains for higher education. The campus is located just above the Johnson town center with scenic views of the green mountains. The campus is spattered with artist sculptures throughout along with artist-in-residence showings at the Visual Arts Center and Dibden Theatre.
South Hero, Vermont
Snow Farm Vineyard is Perhaps the Best Place to Visit in Vermont!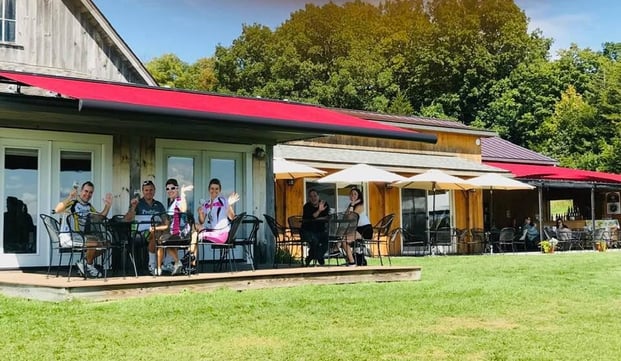 Photo Credit: Snow Farm Vineyard
There is a great place on the West Shore of South Hero, Vermont where all the grapes are grown to make the lovely wines full of fruit-forward delicious flavors. Snow Farm Vineyard is Vermont's Oldest Commercial Vineyard and hosts guests year-round at their tasting room.
You can always find a good supply of Crescent Bay Farm Maple Syrup inside the tasting room. Stop in to try wonderful wines and local items from the Champlain Islands.
While in Vermont, Be Sure to Visit Hacketts Orchard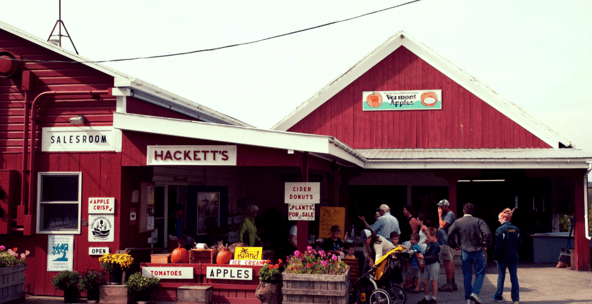 Photo Credit: hackettsorchard.com
Since 1967, the Hackett family of Hacketts Orchard has been growing apples in South Hero, Vermont, and making cider doughnuts and fresh apple cider. You can buy delicious apple recipes, apples, and in-season vegetables in the salesroom. It's a great place to visit in Vermont, bright with fruit from the longer growing season in the Champlain Islands.
When You Visit Vermont, Try the Local Motion Bike Ferry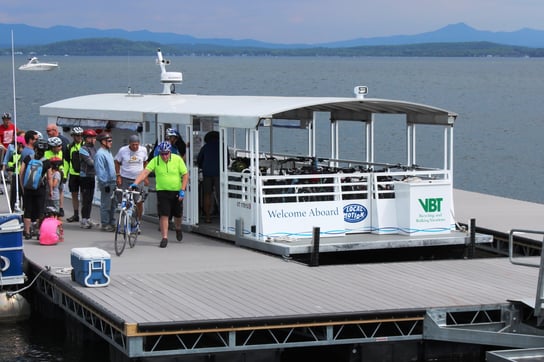 Photo Credit: Local Motion
The Local Motion Island Line Bike Ferry is a world-class experience crossing "the Cut" between South Hero and Colchester. This bike ferry holds a regular schedule during the summer months and ferries cyclists and pedestrians across from one side to the other. Champ sitings occur more often in the fall but it isn't unusual for the captain to have a Champ story or two for visitors. The ferry operates from fees, memberships, and donated support for all who believe maybe not just in Champ but in the lifelong joy of a bike ride.