Are you looking for a festive and delicious cocktail to make for your next fall gathering?
Look no further than this pumpkin spice cocktail! This drink is perfect for Thanksgiving, Friendsgiving, or any other fall party. Made with just a few simple ingredients, it's sure to be a hit with your guests. Keep reading to learn how to make this delicious pumpkin spice cocktail!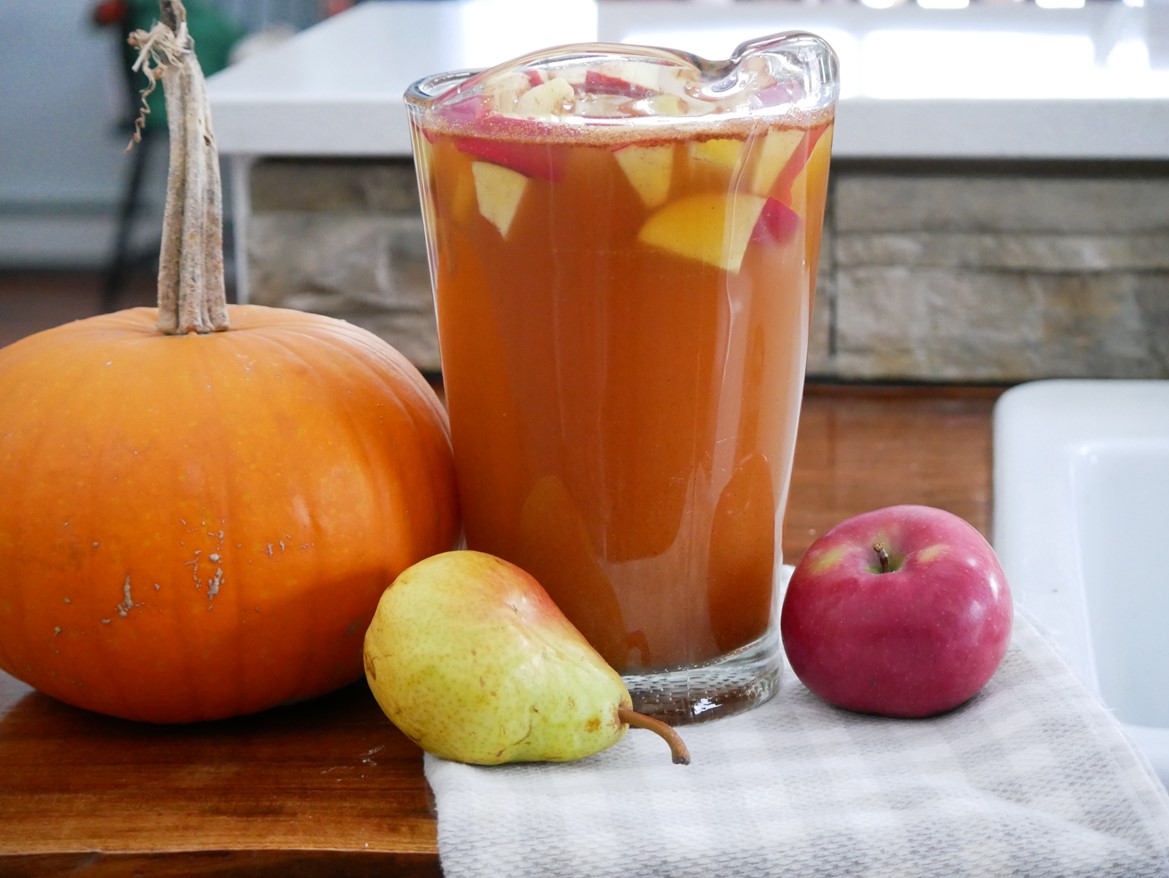 This recipe serves four and can easily be doubled, tripled, or quadrupled to serve a crowd. This pumpkin spice cocktail is a sangria-style drink. It has fresh fruit added at the end to enhance the flavors.
You'll want to prepare it in a pitcher or a punch bowl. We guarantee that by the time the party is over, there won't be any left!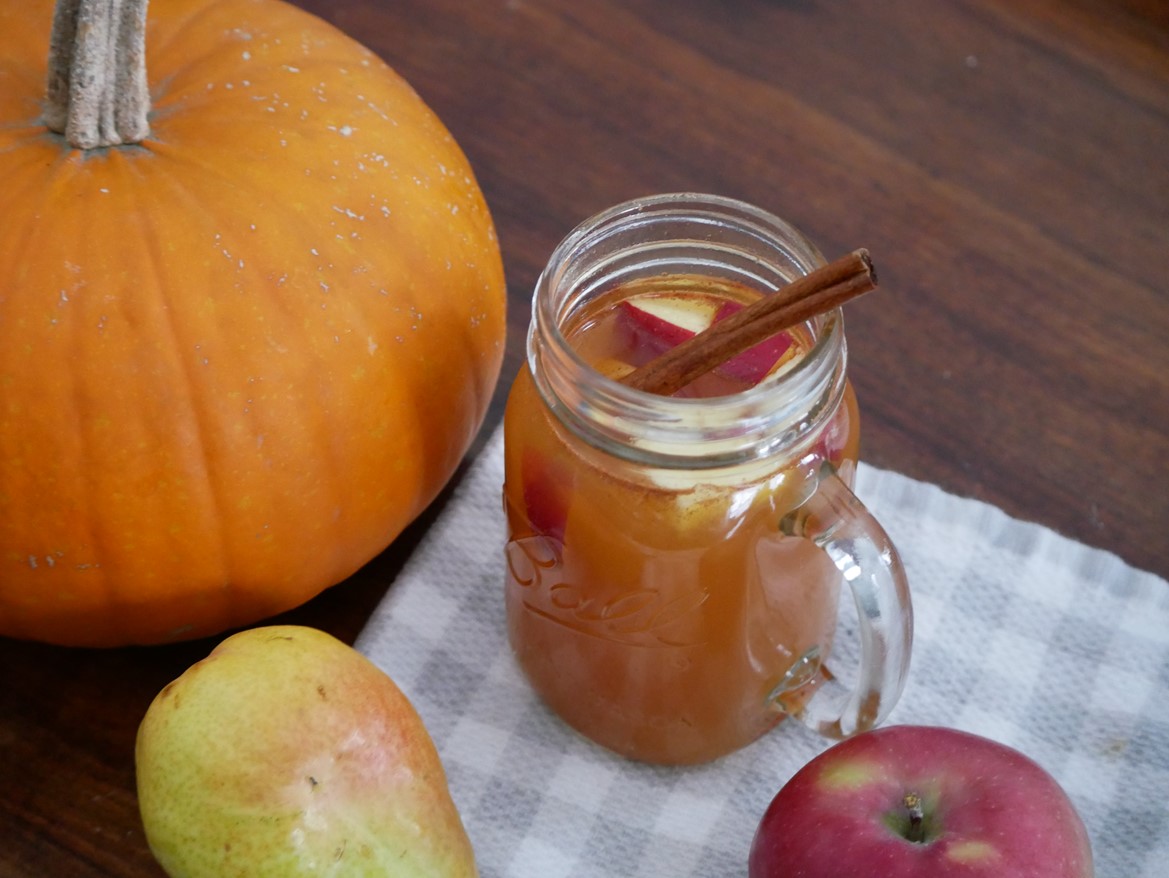 What is in a Pumpkin Spice Cocktail?
The star ingredients (besides pumpkin) are spiced rum, semi-dry white wine, and Vermont maple syrup. As a Vermont vineyard that produces craft wines, spirits, and our own maple syrup, we know how to make the best concoctions with all three! This pumpkin spice cocktail also contains apple cider, fall spices, fresh apples, and pears.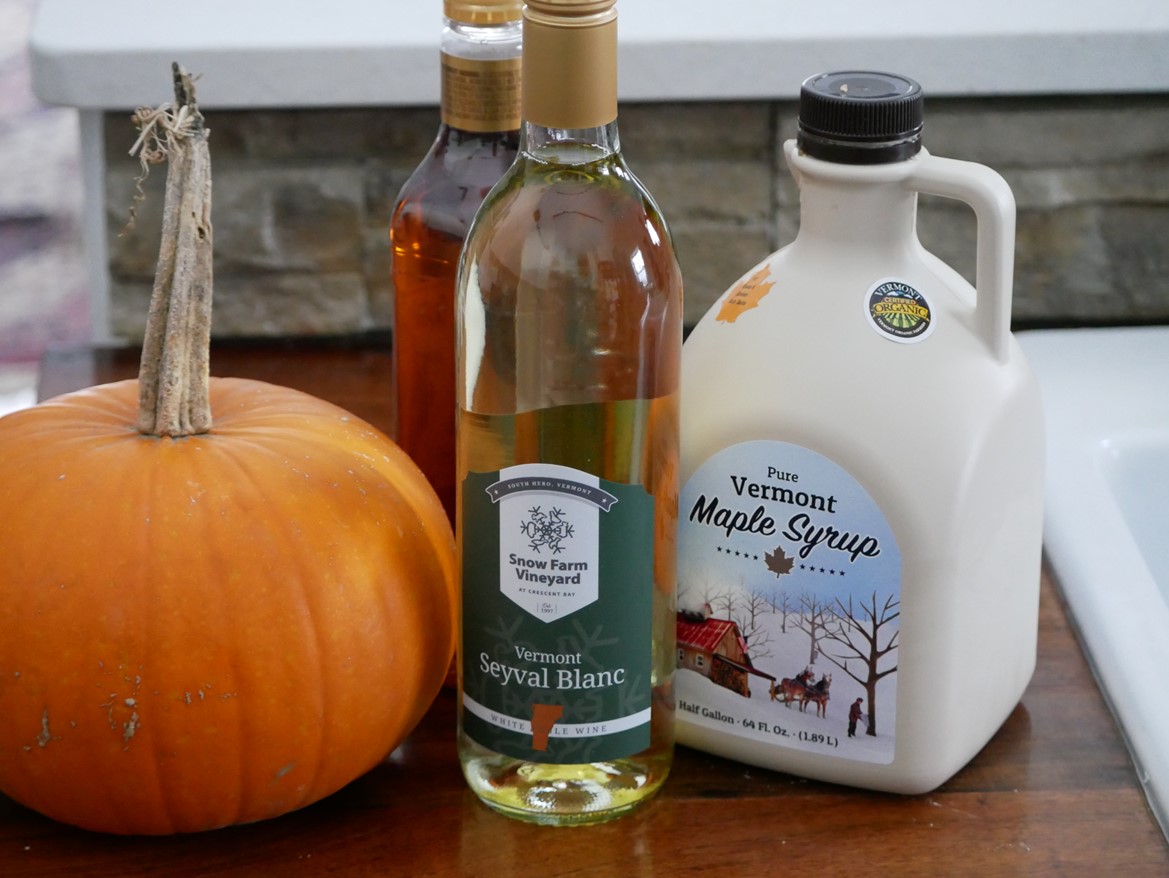 It's always a good idea to support local businesses. We get our pumpkins, cider and apples from nearby Hackett's Orchard in South Hero, Vermont.
Our Seyval Blanc wine used in this recipe is dry, nicely balanced, light, and fruity. If you'd prefer a slightly less dry and sweeter wine, you can also use our Snow White.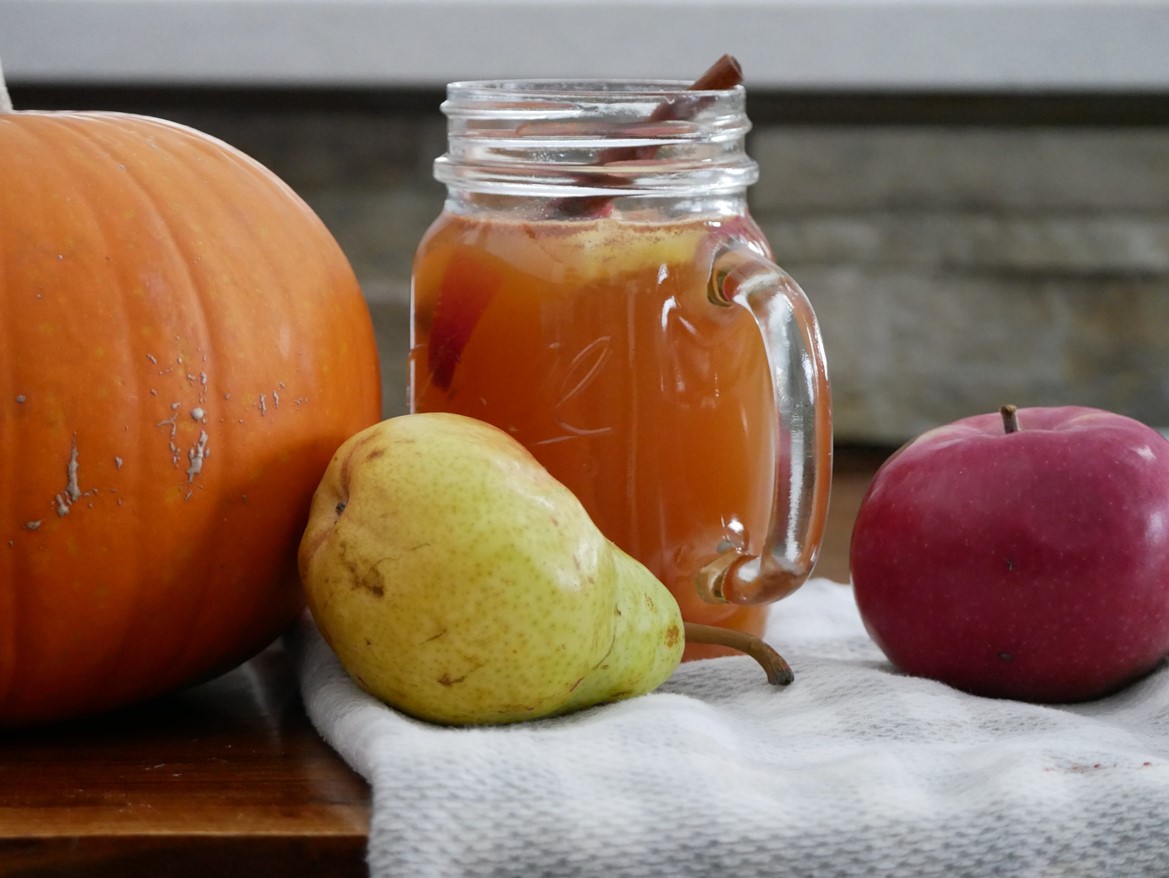 Pumpkin Spice Cocktail with Spiced Rum & White Wine
Serves 4
It's a perfect Thanksgiving cocktail - sweet, spiced, and with a kick!
Ingredients:
1/4 cup pure pumpkin puree
1/4 cup Vermont maple syrup
1/4 cup water
1/2 teaspoon cinnamon
1/4 teaspoon ginger
1/8 teaspoon cloves
Sprinkle of nutmeg
1.5 cups apple cider
1 (750ml) bottle of chilled semi-dry white wine like Seyval Blanc
1/2 cup spiced rum
1 apple, sliced into one-inch pieces
1 pear, sliced into one-inch pieces
Cinnamon sticks for garnish
Instructions:
In a small bowl, whisk together the pumpkin puree, maple syrup, water, cinnamon, ginger, cloves, and nutmeg.
In a pitcher, combine the apple cider, wine, and rum (start with 1/2 cup and use more if you'd like the sangria stronger), apples, and pears.
Add the syrup mixture to the pitcher. Stir well and chill before serving.
Serve in cups and garnish with cinnamon sticks.
Cheers to adding a little spice to your next gathering!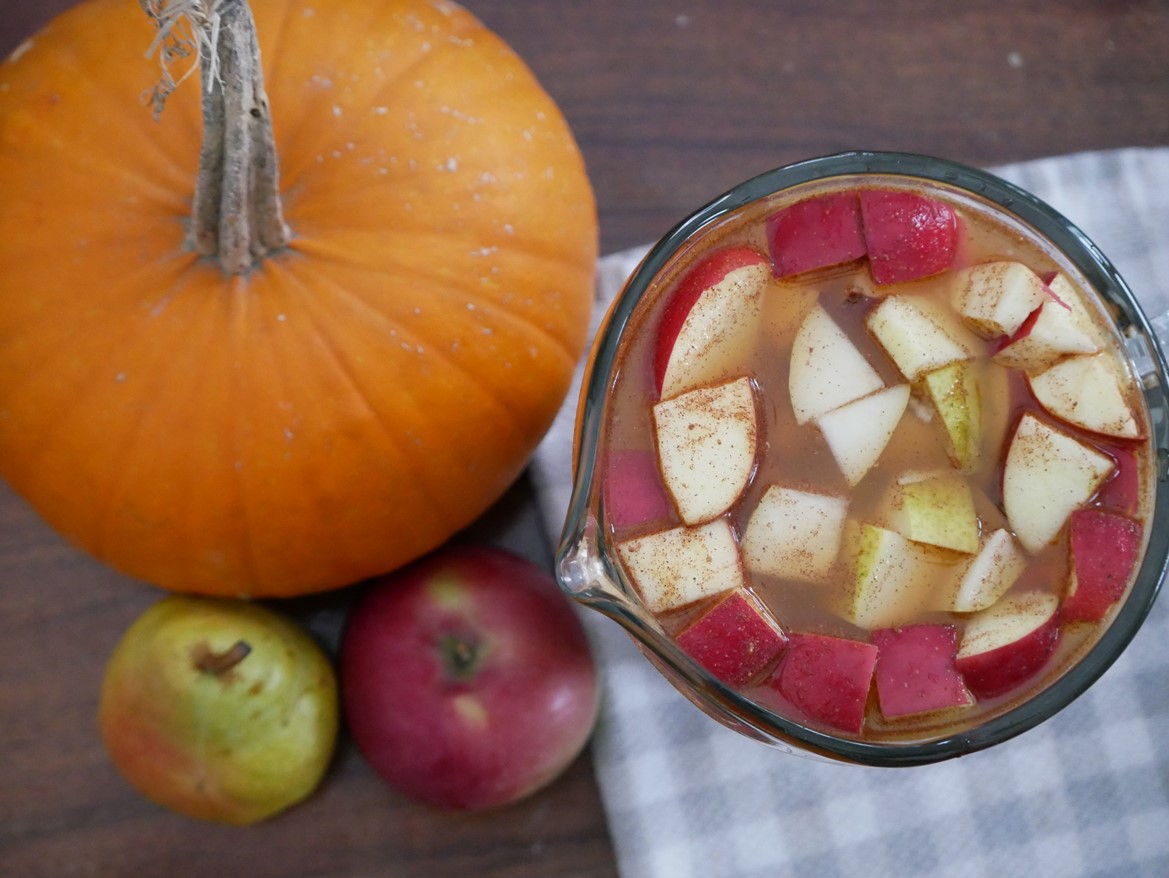 Posted by Cassandra Martin