For nearly two decades, the Seven Daysies Awards have given people the chance to vote for their favorite businesses, individuals, and places in Vermont. With over 500,000 votes cast in a typical year, the awards are a seal of approval from locals and tourists alike as they decide on everything from the 'best barista' to the 'best spot to take an out-of-towner.'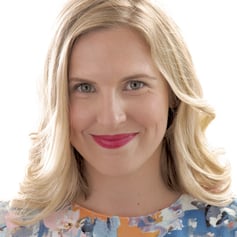 As far as we can tell, the Seven Daysies are the only awards of their kind in the state that cover such a broad range of categories.
We chatted with Corey Grenier, Marketing & Events Director at Seven Days, to learn the history behind the awards and how they became so popular.
Q: Why and when were the Seven Daysies awards started?
A: Seven Days is a part of the Association of Alternative Newsmedia, a collective of independently owned newspapers across the country. Other papers like ours were doing a 'best-of' in their market, and in 2002 Seven Days started similar awards called the Seven Daysies.
As a community newspaper, we thought it made a lot of sense to ask our readers who they thought were the best in our community. Plus, it's a great resource.
Q: How do the awards work?
A: During the nomination round in May, people can write in their favorite local businesses, people, and places. After a lot of careful tallying and deciphering, the top entries from each category will advance to the voting round, which runs for two weeks. The nominees with the most votes after the second round win. The results are published in the All the Best magazine, that's inserted into Seven Days in early August.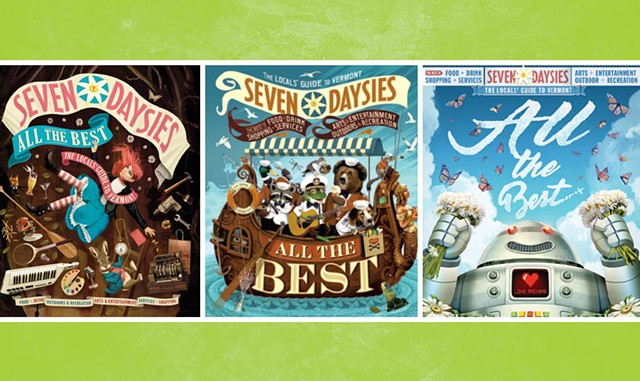 Past issues of the 'All the Best' insert highlighting Seven Daysies award winners. Photo by Seven Days.
Q: Why are these awards so important to business owners?
A: The winners are determined by our readers. When you win a Daysie, it means that your community has recognized you as the best. I think that support is what makes them so special for local business owners.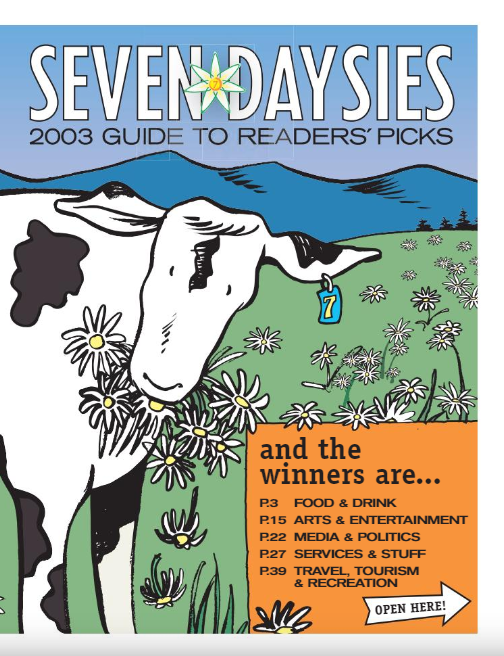 The first Seven Daysies awards issue was published in 2003 and included categories like
'Best next career for Gov. Jim Douglas' and 'Best tourist-free site.'
Q: How many categories were there in the beginning compared to now?
A: In the first Seven Daysies magazine in 2003, there were 103 categories, and we have 233 this year.
Q: How many people usually cast nominations and/or votes?
A: In 2019 we had 24,937 people cast 530,031 votes. That number has steadily increased year over year since we started. In 20202, over 22,000 people cast 490,000 final-round votes.
Q: What are the most voted on categories?
A: It's hard to give an exact answer. Certain categories are well-established and have been around for more than 10 years. Others are brand new and just gaining traction. Plus, everyone's passions and interests are different.
I can say that the categories that fall under the food and drink sections tend to be very popular. Who doesn't love to eat and drink?
Q: Talk about the pandemic pause and what the return means.
A: We didn't think it was appropriate to execute the awards in 2020. There was so much uncertainty, and everyone was doing the best they could. When 2021 came around, it still didn't feel like the right time to bring the awards back. Instead, we decided to organize the Pandemic All-Stars. We wanted to recognize the folks that went above and beyond for our community. This year finally felt like the right time to bring back the Seven Daysies. We're excited to celebrate Vermont!
You can read more about the spirit of the Seven Daysies in a recent piece by our publisher, Paula Routly.
Q: Was there always a celebration as part of the awards?
A: Yes, we've always had a celebration. The first party was held at Burlington City Arts on Church St. Eventually we moved the party to Echo, Leahy Center for Lake Champlain on Burlington's waterfront. We invite all the winners, finalists and our advertisers to the party. It's always a blast and a great opportunity to connect with others. I expect this year's event will be no exception considering it hasn't happened for a few years.
Q: How can people visiting Vermont use the Daysies?
A: The Daysies are a great resource for tourists. Whenever you visit somewhere new, you always want to know where the locals go, right? This is a list of Vermont's favorite people, places, and businesses.
Thanks so much for chatting with us, Corey!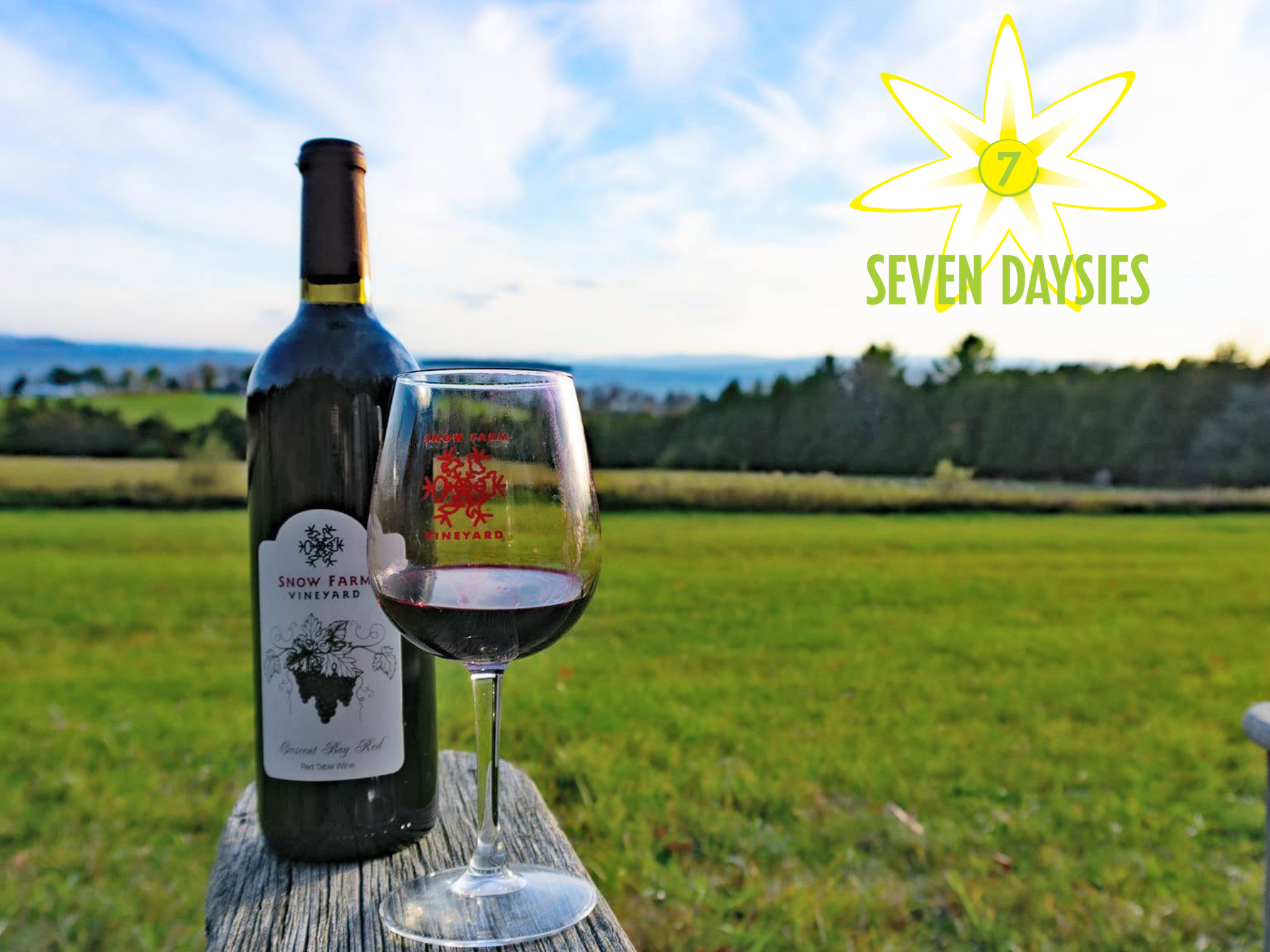 The Seven Daysies awards help local businesses like ours to thrive. During the summer award season, we at Snow Farm Vineyard humbly ask you to cast your nomination/vote for us if you feel inspired to do so. Thank you for supporting our small, family-owned business.
Posted by Dave Lane