What better way to celebrate the season than with a refreshing summer cocktail? As you're looking for ways to cool down, we have a few new drink recipes to quench your thirst.
In this post, the talented master winemaker and distiller Patrick from Snow Farm Vineyard and Distillery shares how to make three easy-to-make summer cocktails using Vermont wine and spirits crafted in small batches at Snow Farm.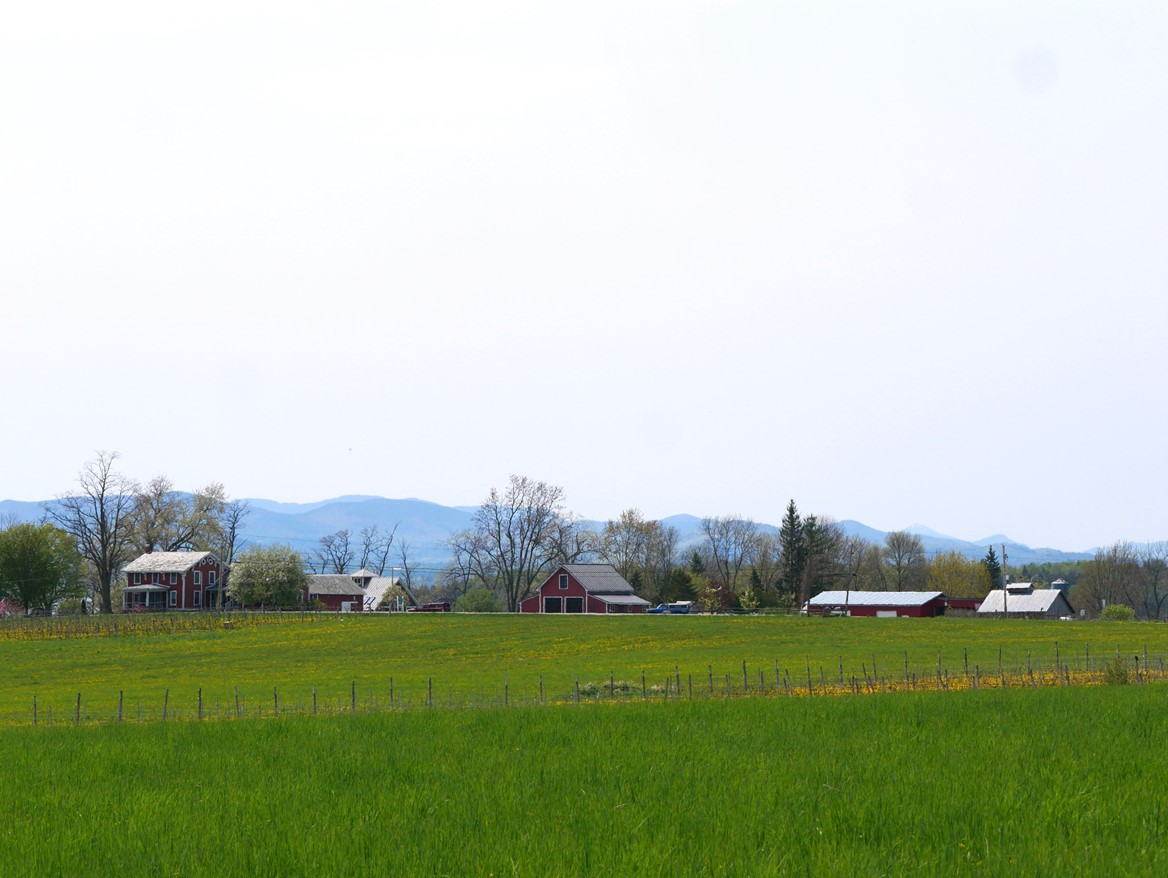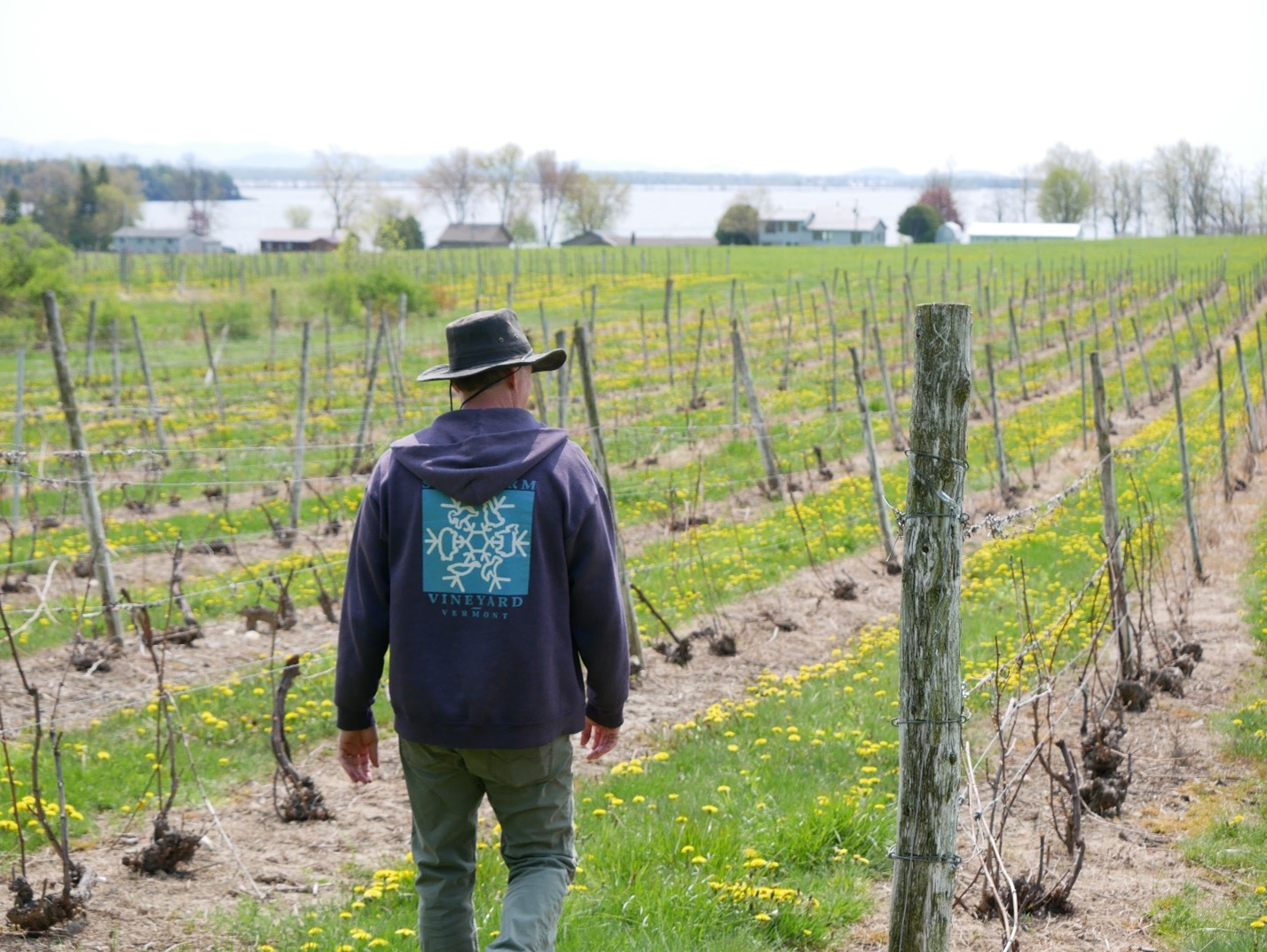 How Snow Farm Makes Their Spirits
In 2023, Snow Farm expanded its offerings to include grappa, gin, liqueurs, and other Vermont-made spirits. With their already popular wines and now spirits, Snow Farm has something for everyone and can use every part of the grapes that are harvested.
Pressed grape skins, stems, and seeds (byproducts of the winemaking process) are fermented and distilled with hand-picked local botanicals like apples, juniper, and Aronia berries to make the grappa, gin, and brandy. The Snow Farm Maple Liqueur uses syrup made from maple trees on the 120-acre farm. Every limited-edition micro-batch preserves the most bountiful grapes and the team's love of the land.
At the Snow Farm tasting room in South Hero, you can order their signature cocktail, the Snow Farm 75, made with their grappa, Island Apple Wine, and Snow Trip Pét-nat. You can purchase spirits by the bottle as they're released in limited-edition quantities and make your own cocktails at home.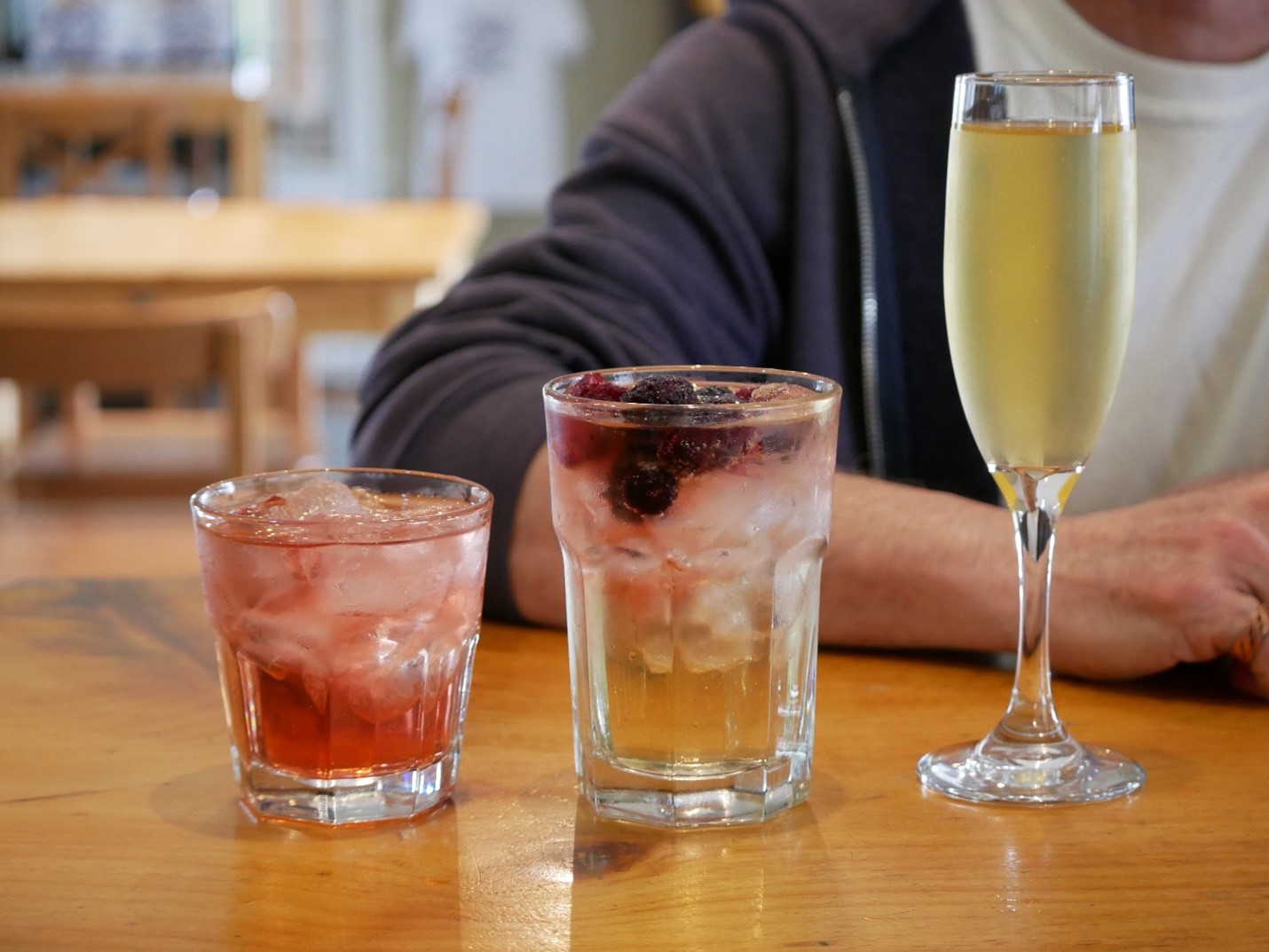 Whether you're hosting a brunch or simply lounging on your patio, these summer cocktails made with wine and spirits from Snow Farm are a refreshing taste of Vermont and are sure to satisfy!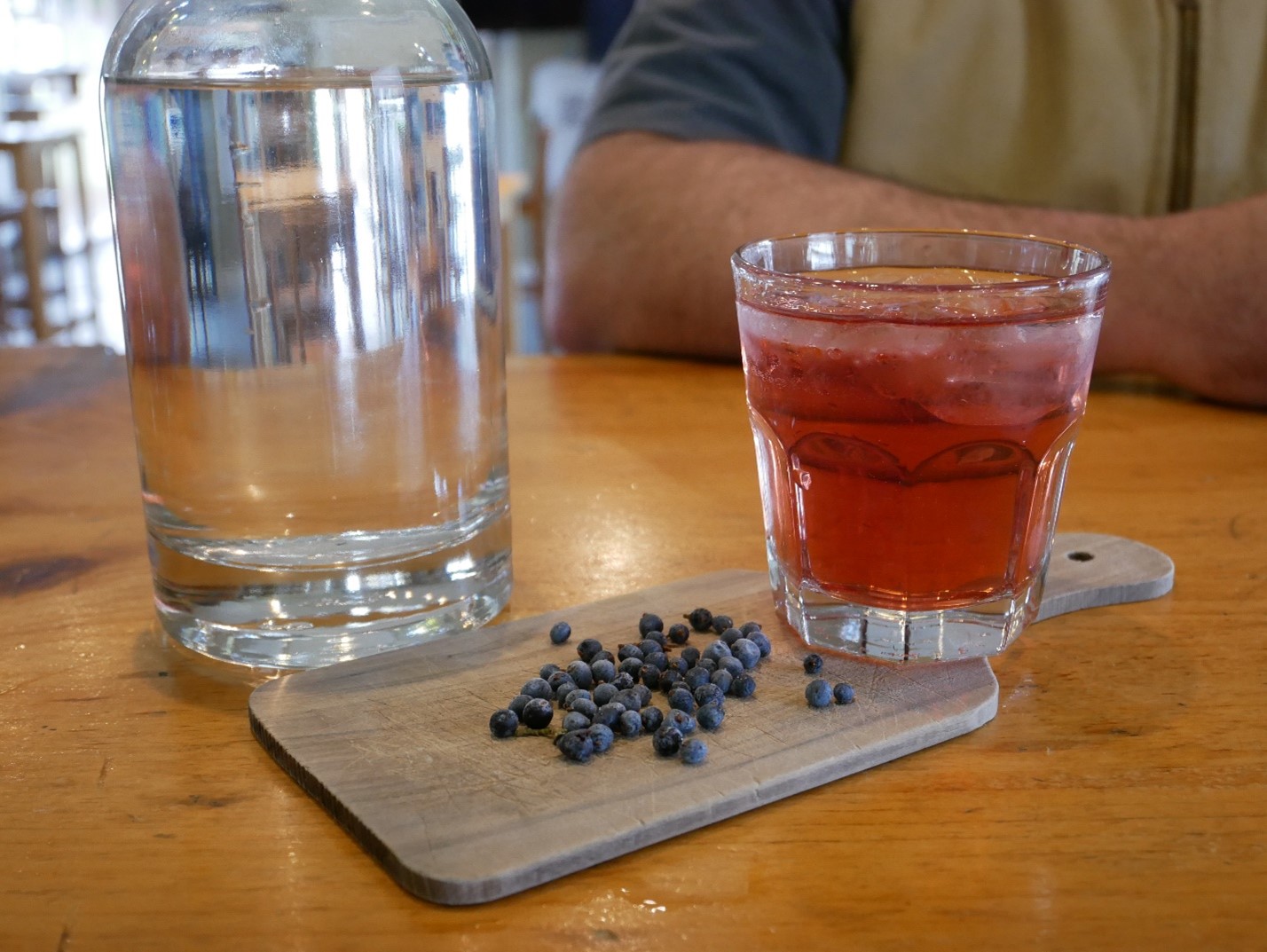 1. Cranberry Gin Fizz
One of the simplest summer cocktails to make is the classic cranberry gin fizz. This refreshing drink is light, bubbly, and perfect for sipping on a sunny afternoon.

Single serving
Ingredients
6 oz cranberry juice
3 oz. Snow Farm Distillery gin
2 oz. simple syrup
Seltzer water to top off
Directions
In a shaker half-filled with ice cubes, add cranberry juice, gin, simple syrup, and shake. Pour into a rocks glass over ice and top off with seltzer water.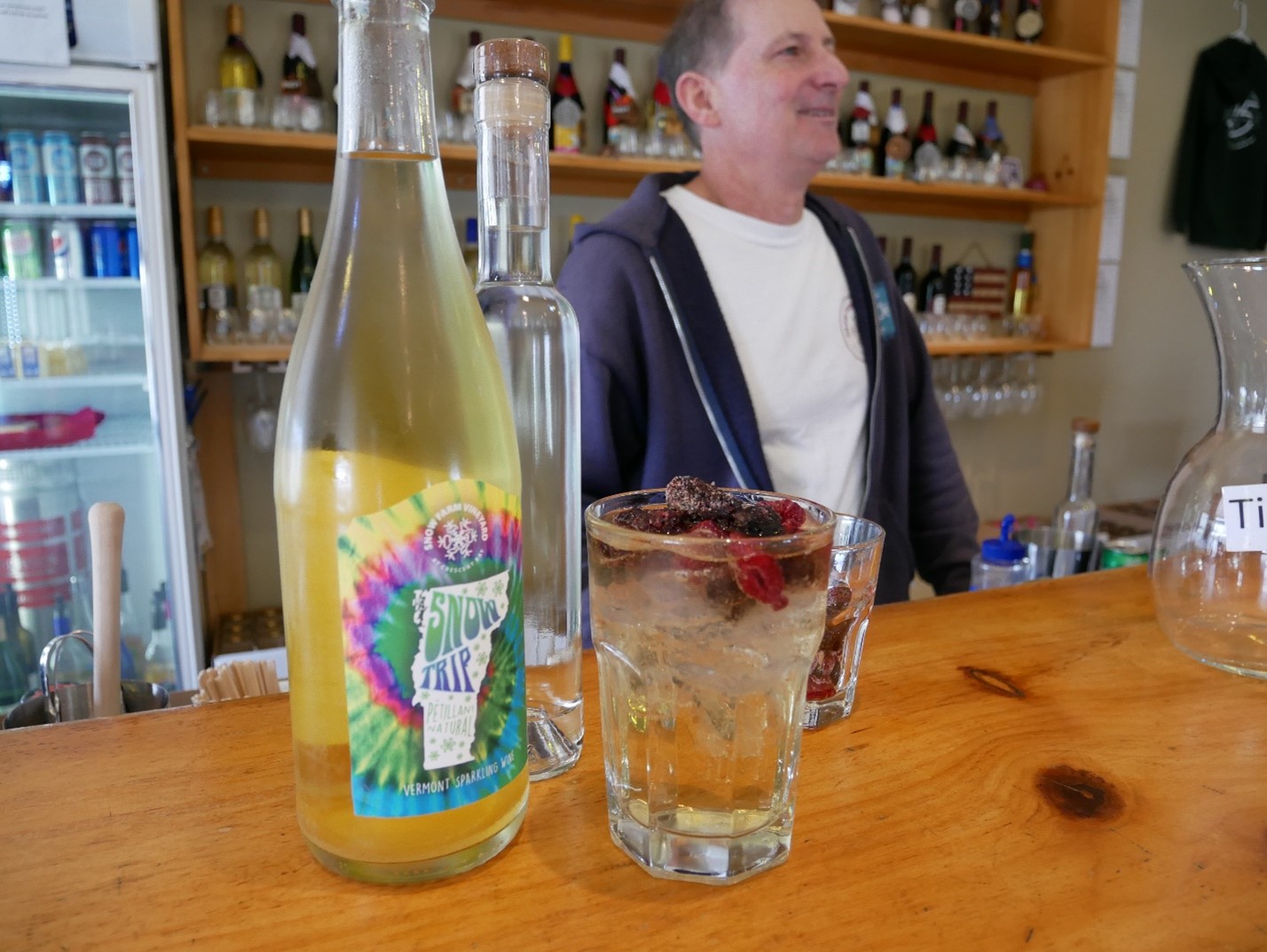 2. Pat's Pét-nat
This cocktail is perfect for those warm days when you want a refreshing, bubbly drink that has a little bit of a kick. It's also a great way to introduce your friends to grappa if they haven't tried it before.
Pet-nat is a sparkling wine bottled after only a few weeks during its first natural fermentation. Unlike champagne, there is nothing added to it. What you taste in pet-nat is the most natural, untouched form of winemaking there is. When you mix it with grappa, it adds earthy notes and complexity to the fruit-forward wine. Grappa is made by distilling the pomace (or the skins, seeds, and stems) left over after grapes are pressed for winemaking.
Single serving
Ingredients
1 oz. grappa
4 oz. Pét-nat sparkling white wine
Sprite and frozen fruit

Directions
In a medium-sized glass filled with ice, add grappa and Pét-nat and stir. Top off with Sprite and frozen fruit.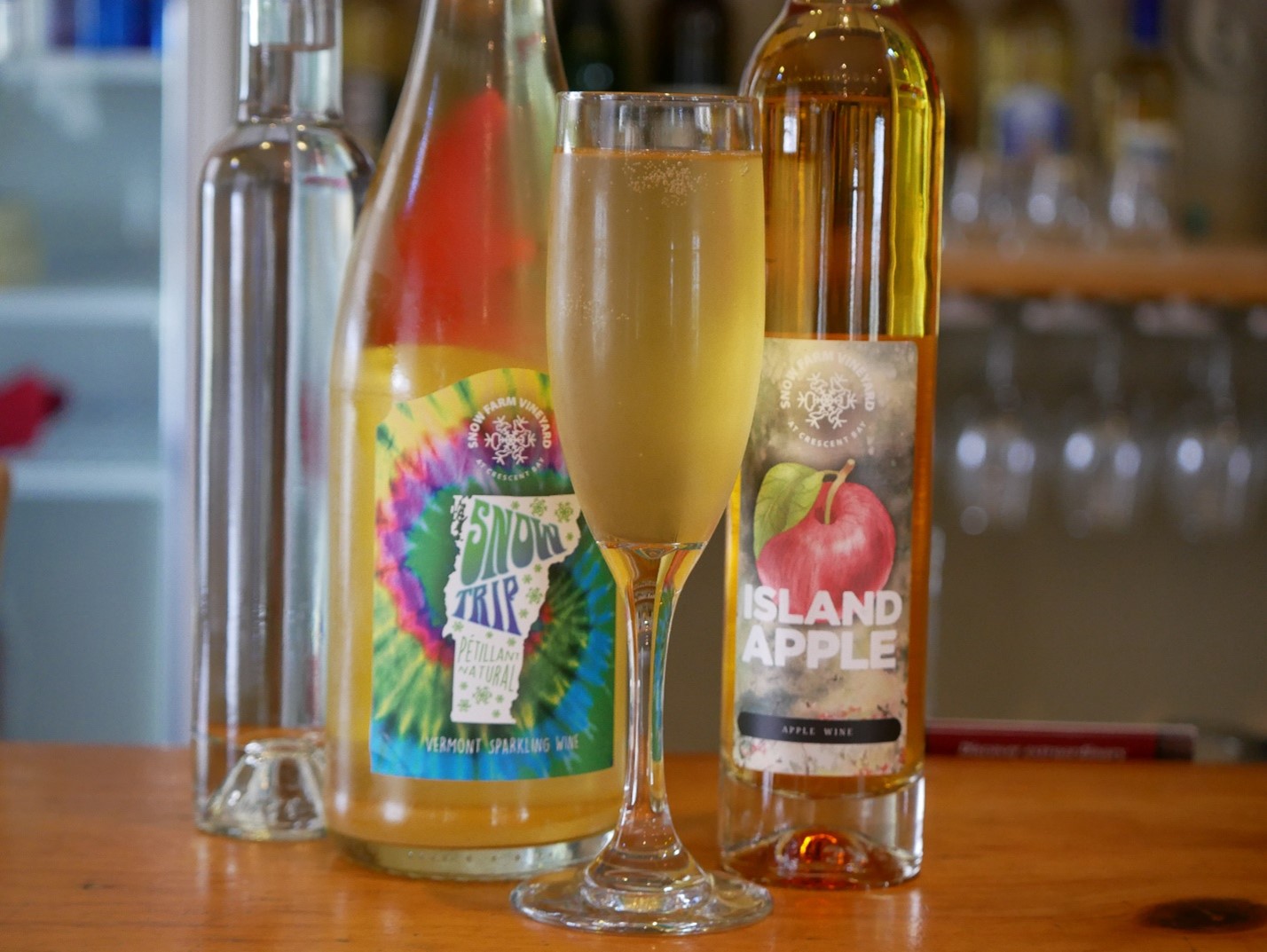 3. Snow Farm 75
This summer cocktail is Snow Farm's take on a French 75, a cocktail named after a 75- millimeter field gun used by the French during World War One. It is typically made with champagne, brandy, or gin. Distiller Patrick suggests trying it with grappa! It's a great introduction to grappa and, despite its namesake, is quite light, with a touch of fruity sweetness from Snow Farm's apple wine and Pét-nat.
Single serving
Ingredients
1/2 ounce grappa
1 1/2 ounce iced apple dessert wine
Pét-nat sparkling white wine
Dash lime or lemon juice
Directions
In a shaker half-filled with ice cubes, add all ingredients except for Pét-nat, strain into a champagne glass, and top off with Pét-nat.