It's more important than ever to buy from and support a small business that you believe in.

Lots of Vermont businesses are still feeling the effects of the pandemic and could use a boost. When you buy Vermont gifts, you're also giving a gift to the small businesses you buy from – your support.

It's easier than ever to support Vermont small businesses more are offering their products online. Instead of buying from a box store online, buy Vermont gifts from small businesses you may not normally buy from. Lots have shifted to make more of their products available online.

Check out our list of 25+ made-in-Vermont gifts that anyone would enjoy!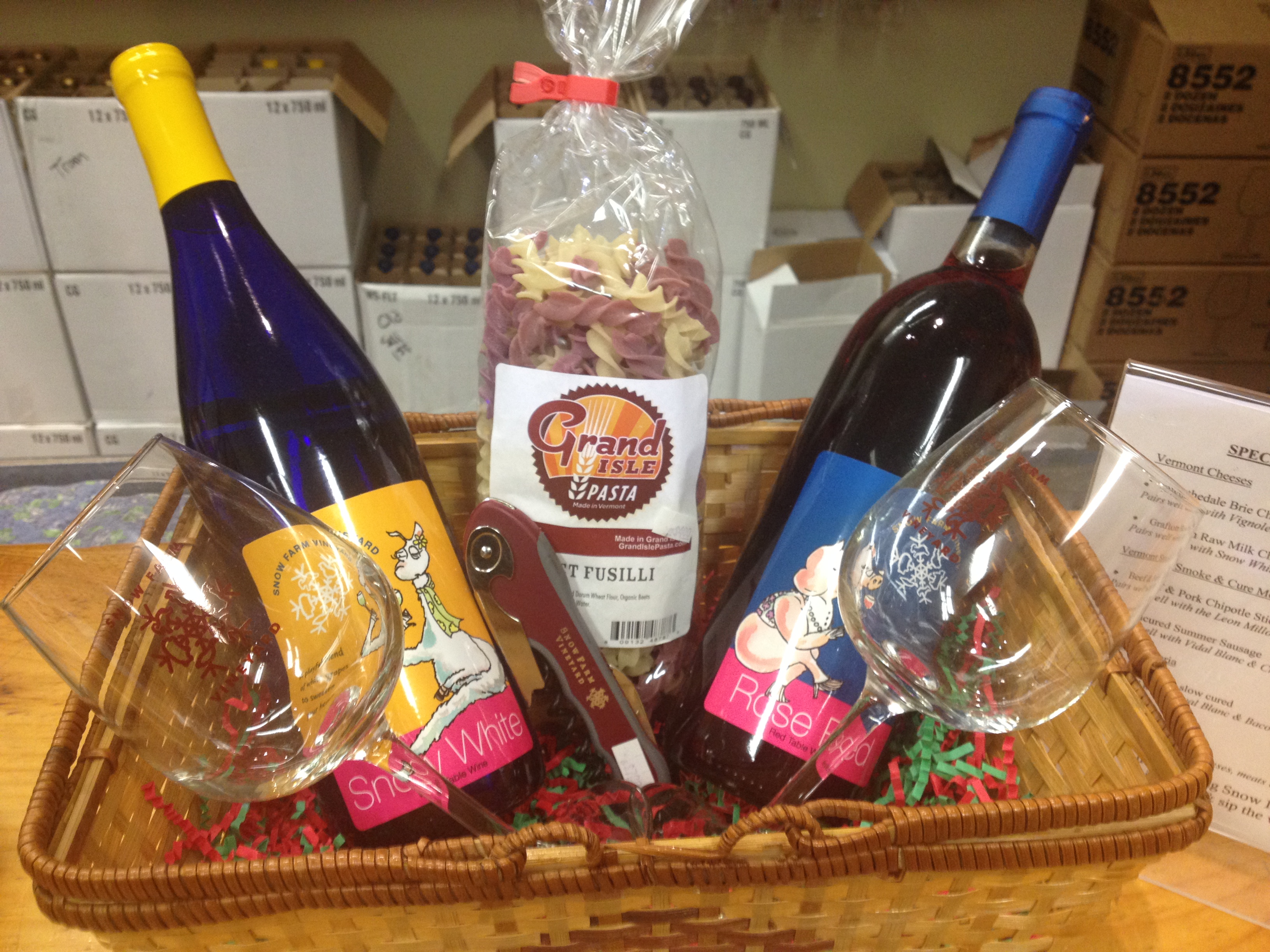 Food:
Vermont Gift Baskets - A gift basket of Vermont goodies is never wasted, set aside or forgotten! At the Snow Farm Vineyard tasting room in South Hero, you can choose from lots of Vermont products to make your own holiday gift basket. You can also order gift boxes online! Choose from Vermont Maple Syrup, Vermont Nut Free Chocolates, Vermont wines, Vermont cheese and more.


Mail Order Vermont Ice Cream -
Yes, you can ship ice cream in the mail. We've tried it and no ice cream was harmed in the process.
Sisters of Anarchy Ice Cream
is premium Vermont ice cream made using cream from a Vermont dairy farm and berries grown at their own Fisher Brothers Farm in Shelburne.
Vermont Nut Free Chocolates - Vermont Nut Free Chocolates are hand-made gourmet chocolates that everyone will love. All of their delicious treats are made in a nut-free facility so that those with (and without) an allergy can enjoy them!
Vermont Maple Syrup - Do we even need to explain? Vermont is the biggest producer of maple syrup in the U.S. and we pride ourselves on making the best maple syrup. A gift of maple syrup means you're supporting local sugarmakers who help keep Vermont forests healthy and the landscape in agriculture. Browse this list of all sugarhouses in Vermont.
Gift Card to a Local Restaurant - COVID-19 hit local restaurant sales hard. Is there a local restaurant near you that you can support? Many sell their gift cards online.
Drinks:
Cold Hollow Cider (And Donuts) - Cold Hollow Cider Mill is a Vermont cider and donut destination. Their donuts are incredible; especially with a glass of their fresh cider. You can order both their donuts and cider online to ship anywhere in the U.S. along with tons of other great Vermont gifts.
Rookies Root Beer - Forget A&W. Rookie's is root beer for people who appreciate the real flavor of a natural handcrafted handmade soda. Rookie's Root Beer, Ginger Beer, Citrus Maple Smash, Maple Butter Beer, Grapefruit, Dark Side & Orange Cream are available in 32 oz cans to go for curbside pick-up in South Burlington.
Vermont Beer - Vermont is known for craft beer. If you live in Vermont and want to send beer in the mail to a fellow Vermonter, there are a few breweries that will ship beer within Vermont and some that will also deliver beer and food to your doorstep. The Vermont Brewers Association has a complete list of ways you can support Vermont breweries this holiday season.
Vermont Wine - Vermont wines make a great gift especially when paired with some Vermont cheese and chocolate! Most Vermont vineyards ship their wines online, including our own Snow Farm Vineyard in South Hero.
Hand-crafted:
All Heart Inspirations - Ferene Paris Meyer is a storyteller, a food lover, and all about meaningful experiences. In addition to her Haitian Barbancourt Rhum cakes, she offers a truly special gift of time spent with your loved ones to laugh and share heartfelt stories through a storytelling circle. It is an intentional space for you and up to 4 guests to reflect on prompted questions, guiding a storytelling conversation. For those living locally in Vermont, there are possible in-person options.
Andrew Pearce Bowls - A great gift especially for the new homeowner on your list. Andrew Pearce bowls are made in Hartland from locally sourced cherry and black walnut.
Bennington Potters Handmade Stoneware - Bennington Pottery has a traditional farmhouse feel. Their trigger mugs are a popular favorite that would make a great gift with a bag of Vermont coffee.
Conscious Homestead Botanica - Small batch body products and medicinals including tinctures, elixirs, lotions, and more. Each season Candace, owner of Conscious Homestead Botanica, organizes to offer BIPOC Care Packages that you can sponsor as a gift.
Dug Nap Artwork - Artist Dug Nap is known for the unique way he expresses Vermont-isms in his artwork. A sure way to bring a smile to someone on your list.
Jewelry Made from Recycled Bike Tires - ABD Culture makes earrings, bracelets and necklaces from recycled bike tires. If you've got an outdoor enthusiast to buy for this jewelry is perfectly made for adventurists.
Vermont Flannel Company - Pajama pants have become the new daytime pant, right? Give everyone on your list an upgrade to their lounge pants. They also have high-quality plaid shirts for the lumberjack hipster on your list.
Vermont Folk Rocker - Vermont Folk Rocker has made it possible for a wooden rocking chair to be cozy and comfortable. Their chairs are made from wooden blocks that are held together with rope so they conform to your body and are visually gorgeous too.
Vermont Puzzles - These puzzles feature iconic Vermont scenes and skiing posters. They're designed in Waterbury and sold at Remarkable Things in Stowe (you can also order online).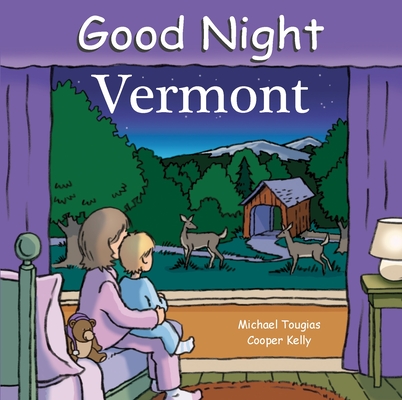 For Kids:
Turner Toys & Hobbies -This shop offers toys that will get kids thinking and encourage free-play through science, technology, puzzles, and imaginative toys. They have a retail store in Essex Junction and you can also order online.
Nova Natural Toys & Crafts - If you'd never like to see another plastic toy again, check out the great selection of quality non-disposable toys that support kid's healthy development...and don't trash the planet.
Vermont Kids Books - Support a local bookstore like Bear Pond Books in Montpelier (you can order online). You'll be sure to find kid favorites by Vermont authors including Goodnight Vermont, Over and Under the Pond, and Five Little Monkeys. Plus, books categorized for kids, including best for age 8-18.
Zutano Kids Clothes - The Zutano bootie made this company the instant best friend of parents who were tired of trying to keep their baby's socks on. And, everything else they sell is also high quality and adorable in an understated way. They're based in Massachusetts with offices in Vermont.
Vermont Gifts that Give Back:
Donate to a Non-Profit in Someone's Name -
We all have family members who don't want or need gifts. Instead of forcing a gift on them, give to a cause they care about in their name. According to
the Vermont Foodbank
, the need for food assistance in our communities has reached a level unlike anything they've seen since opening in 1986. The
Vermont Community Foundation
is also a great non-profit for good-hearted people who want to see Vermont communities made stronger.
Darn Tough Socks - Darn Tough donated 5,000 pairs of socks to the UVM Health Network and is knitting a sock that benefits the Vermont Foodbank. Their socks are cozy, durable and have a lifetime guarantee!
Birchgrove Baking - Birchgrove Baking in Montpelier is offering "Sweeten a Day" boxes; customers can purchase a box of pastries to donate to hospitals, health care workers, and first responders. Donate a box in someone's name as a gift!
Vivid Coffee - Winooski-based Vivid Coffee donated $2 from every bag of coffee sold online during the pandemic to the baristas at partner locations who were out of work.
Don't wait to shop!
Every gift and every customer makes a difference for small businesses!
This post was created by Snow Farm Vineyard – we hope it helped make gift giving easier for you this year. Please be sure to check out our selection of wines available to order online including gift boxes and support our small business! If you're near South Hero, stop in to our tasting room and put together a gift basket full of local Vermont products.