It's more important than ever to buy from and support a small business you believe in. Many Vermont businesses are still feeling the effects of labor shortages and the rising cost of doing business. When you buy Vermont gifts, you're also giving a gift to the small businesses you buy from – your support.

It's easier than ever to support Vermont small businesses as more offer online products. Instead of buying from a box store online, buy Vermont gifts from small businesses you may not usually buy from.
Check Out Our List of 30 Vermont Gifts!
Food Gifts You Can't Go Wrong With
1. Vermont Gift Baskets
A gift basket of Vermont goodies is never wasted, set aside, or forgotten! At the Snow Farm Vineyard tasting room in South Hero, you can choose from dozens of Vermont food products and local wines and spirits to make your own customized holiday gift basket.
2. Vermont Nut-Free Chocolates
Vermont Nut-Free Chocolates are hand-made gourmet chocolates that everyone will love. All their delicious treats are made in a nut-free facility so those with (and without) an allergy can enjoy them!
3. Vermont Maple Syrup
Do we even need to explain? Vermont is the biggest producer of maple syrup in the U.S. and we pride ourselves on making the best maple syrup.
A gift of Vermont maple syrup means you're supporting local sugarmakers who help keep Vermont forests healthy. At the Snow Farm Vineyard & Distillery tasting room, we sell maple syrup from our farm. Or, explore this list of Vermont maple syrup producers.
4. Vermont Charcuterie
Recently, Vermont has seen many new charcuterie and artisan meat businesses join long-running businesses like Health Hero Farm in South Hero and Dakin Farms in South Burlington.
Among others, check out Pigasus Meats in South Hero, Babette's Table in Waitsfield, and Vermont Salumi in Barre. Choose charcuterie made by Vermont meat producers for stocking stuffers or to make a gift box.
5. Vermont Cheese
Explore the Vermont Cheese Council's list of cheese producers that ship cheese online. Among others, cheese lovers will sing your praises over:
A holiday gift box with artisan goat cheeses and charcuterie from Boston Post Dairy.
Vermont Farmstead Cheese Beer Lover's Six Pack - a special collection of 6 different Alehouse Cheddars, all made by Vermont Farmstead Cheese Company with craft beer.
Does someone on your list love cheese curds? Order Sweet Rowen Farm's Vermont Cheese Curds. They are "the kind you'll find melted into the gravy-laden baskets of Quebec's famous poutine."
Or, perhaps you have an aspiring cheesemaker in your life? Check out cheesemaking classes offered by Three Shepards Cheese in Warren.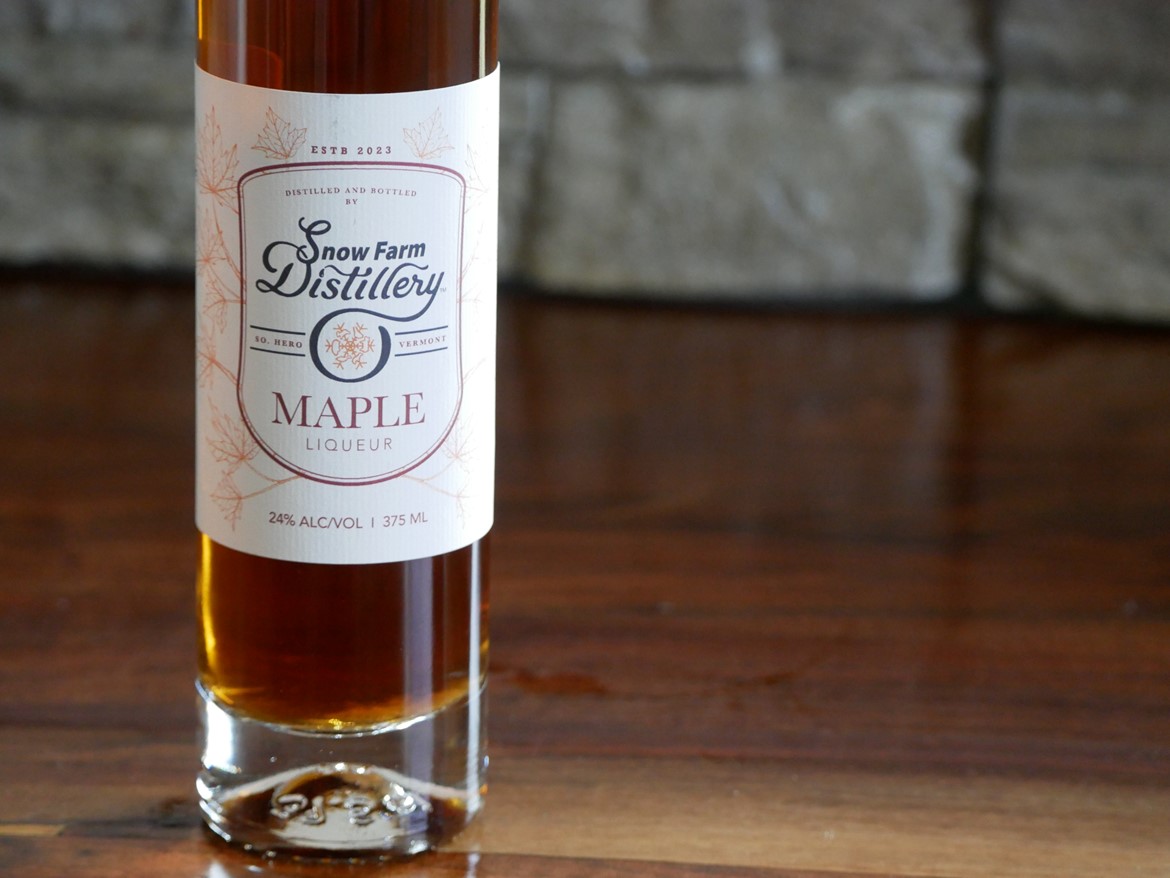 Drinks You'll Want to Save for Yourself
6. Cold Hollow Cider (And Donuts)
Cold Hollow Cider Mill is a Vermont cider and donut destination. Their donuts are incredible, especially with a glass of their fresh cider. You can order donuts and cider online to ship anywhere in the U.S., along with tons of other great Vermont gifts.
7. Vermont Beer
Vermont is known for craft beer. If you live in Vermont and want to send beer in the mail to a fellow Vermonter, there are a few breweries that will ship beer within Vermont. The Vermont Brewers Association has a complete list of ways to support Vermont breweries this holiday season.
8. Vermont Spirits
Snow Farm Distillery spirits are born from a love of Vermont, our master distiller's artistry, and ingredients grown on our 120-acre farm. The result is magic in a bottle. Choose from gin, grappa, maple liqueur, and more - all distilled from grapes and botanicals grown in South Hero, Vermont. Order online for pick-up only in South Hero.
9. Vermont Wine Club Membership
Vermont wines make a great gift. A wine club membership is a way to let your loved one know you are thinking of them throughout the year with shipments of wine they can enjoy in every season. With a wine club membership from Snow Farm Vineyard, the recipient gets three shipments per year, and you can choose from three, six, or twelve bottles in each shipment.
Hand-Crafted and Thoughtful
10. ABD Culture Jewelry Made from Recycled Bike Tires
ABD Culture makes earrings, bracelets, and necklaces from recycled bike tires. If you've got an outdoor enthusiast on your list, this jewelry is perfectly made for adventurists.
11. Andrew Pearce Bowls
A wooden bowl is a gift that will always be used, especially by the new homeowner on your list. Andrew Pearce Bowls are made in Hartland from locally sourced cherry and black walnut.
12. Bennington Potters Handmade Stoneware
Bennington Pottery has a traditional farmhouse feel. Their trigger mugs are a popular favorite that would make a great gift with a bag of Vermont coffee.
13. Conscious Homestead Self-care Items
Give the gift of self-care with small-batch body products and medicinals, including tinctures, elixirs, lotions, and more. Each season, Candace, owner of Conscious Homestead, organizes BIPOC Care Packages that you can sponsor as a gift.
14. Dug Nap Artwork
Artist Dug Nap is known for the unique way he expresses Vermont-isms in his artwork. A sure way to bring a smile to someone on your list.
15. Tove Maker Skirts
Know someone crafty or commonly found in the kitchen who needs an upgrade to their work apparel? Tove maker skirts are sustainable, functional, and so stylish you could wear them as your regular outfit, and no one would know!
16. Vermont Flannel Company
Pajama pants have become the new daytime pants, right? Give everyone on your list an upgrade to their lounge pants with Vermont Flannel Company. They also have high-quality plaid shirts for the lumberjack hipster on your list.
17. Vermont Mittens
Vermont Teddy Bear Company partnered with Jen Ellis to produce Vermont Mittens, the mittens famously worn by Vermont's Senator, Bernie Sanders, at the 2021 inauguration.
18. Vermont Soap Company Shampoo Bar
Plastic is SO out, and shampoo bars are becoming more popular. Help your loved ones ditch their shampoo bottles for a greener option - the shampoo bar! Vermont Soap Shea Butter Bar can also be used for body or hand soap.
19. Wild Vermont Soaps
Made with natural, quality ingredients, Wild Vermont Soap will make your skin and your soul happy. Each bar features the image of a well-known wild critter found in the Green Mountain State, and at least 5% of all sales benefit local wildlife rehabilitation efforts.
For Kids
20. Burton Mittens or a Skida Hat
Founded and headquartered in Vermont, Burton is known for their dedication to gear that lasts and keeps you comfortable on the slopes. They've grown from a small business to a global one but remain deeply rooted in supporting Vermont communities. Burton Mittens won't fail your kiddos in the cold!
Skida started as one woman's project to make hats for cross-country ski teammates and friends at Burke Mountain Academy. Soon, the demand for her colorful hats grew, as did the variety of prints.
21. Danforth Pewter Engraved Cow Cup
A keepsake and functional cup by Danforth Pewter that a child will have forever and might even pass to the next generation.
22. Wooden Games and Toys
Maple Landmark handcrafts eco-friendly, educational wooden toys, games, and gifts in Middlebury, Vermont. Their Farm Block Set is an award-winner popular among young kids 18 months and up. For older kids, the traditional African stone game Mancala will keep them entertained and strategizing.
23. Get Air Trampoline Park Gift Card
After the kids sit around the house for a few days on Christmas break, you'll want to get them moving around and out of your hair! Get Air in Williston is a fun experience for kids of all ages and will certainly wear them out. Grab a gift card on their website.
24. Magnatiles
Magnatiles are the legos of the generation growing up now. They provide hours of entertainment for grown-ups, too! Get your magnatiles locally and support a Vermont toy shop. Turner Toys and Hobbies carries them, and you can order online.
25. Storymatic Kids Game
Do your kids love game time? Try out Storymatic Kids. A writing teacher in Vermont created it, and "it is a fun way to tap into your imagination and get your creative juices flowing. Family-friendly content means children, teens, parents, and grandparents can play together."
26. Vermont Books
Support a local bookstore like Bear Pond Books in Montpelier (you can order online). You'll find kid favorites by Vermont authors, including Goodnight Vermont, Over and Under the Pond, and Five Little Monkeys. Plus, books are categorized for kids, including graphic novels for ages eight and up.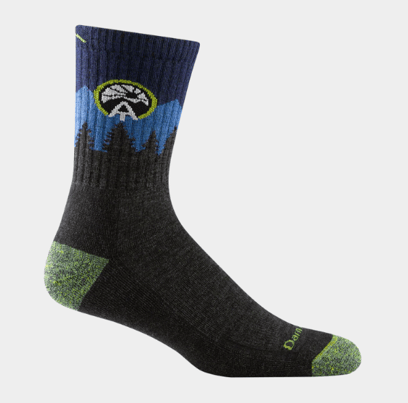 Vermont Gifts That Give Back
27. Donate to a Non-Profit in Someone's Name
We all have family members who don't want or need gifts. Instead of forcing a gift on them, give to a cause they care about in their name.
According to the Vermont Foodbank, the need for food assistance in our communities has reached a level unlike anything they've seen since opening in 1986.
The Vermont Community Foundation is also a great non-profit for good-hearted people who want to see Vermont communities made stronger.
28. Darn Tough Socks
Darn Tough socks feel good on your feet and in your heart. Five percent of sales from their Triple Crown series support America's long-distance hiking trails. They also partner with the Vermont Foodbank and have donated over 1 million meals.
29. Skida Hats
When you order an Alpine Hat or Nordic Hat and enter a promo code for a partnering hospital at checkout, Skida will donate a hat to a patient at the corresponding cancer center of your choice.

30. Gifts from King Arthur Baking
A portion of the proceeds from King Arthur Baking products fund their Bake for Good program, where schoolchildren learn the skills and science behind baking and are given the materials to bake two loaves of whole wheat bread, one of which is donated to a local hunger relief program.
Don't wait to shop!
Every gift and every customer makes a difference for small businesses!
This post was created by Snow Farm Vineyard and Distillery. We hope it helped make gift-giving easier for you this year. Please check out our selection of wines and spirits available to order online and support our small business! If you're near South Hero, stop by our tasting room and put together a gift basket full of local Vermont products.