It's more important than ever to buy from and support a small business that you believe in.

Lots of Vermont businesses are still feeling the effects of labor shortages and rising costs of doing business and could use a boost. When you buy Vermont gifts, you're giving a gift to the small businesses you buy from – your support.

It's easier than ever to support Vermont small businesses as more are offering their products online. Instead of buying from a box store online, buy Vermont gifts from small businesses you may not normally buy from.
Check out our list of 30 Vermont gifts anyone would enjoy!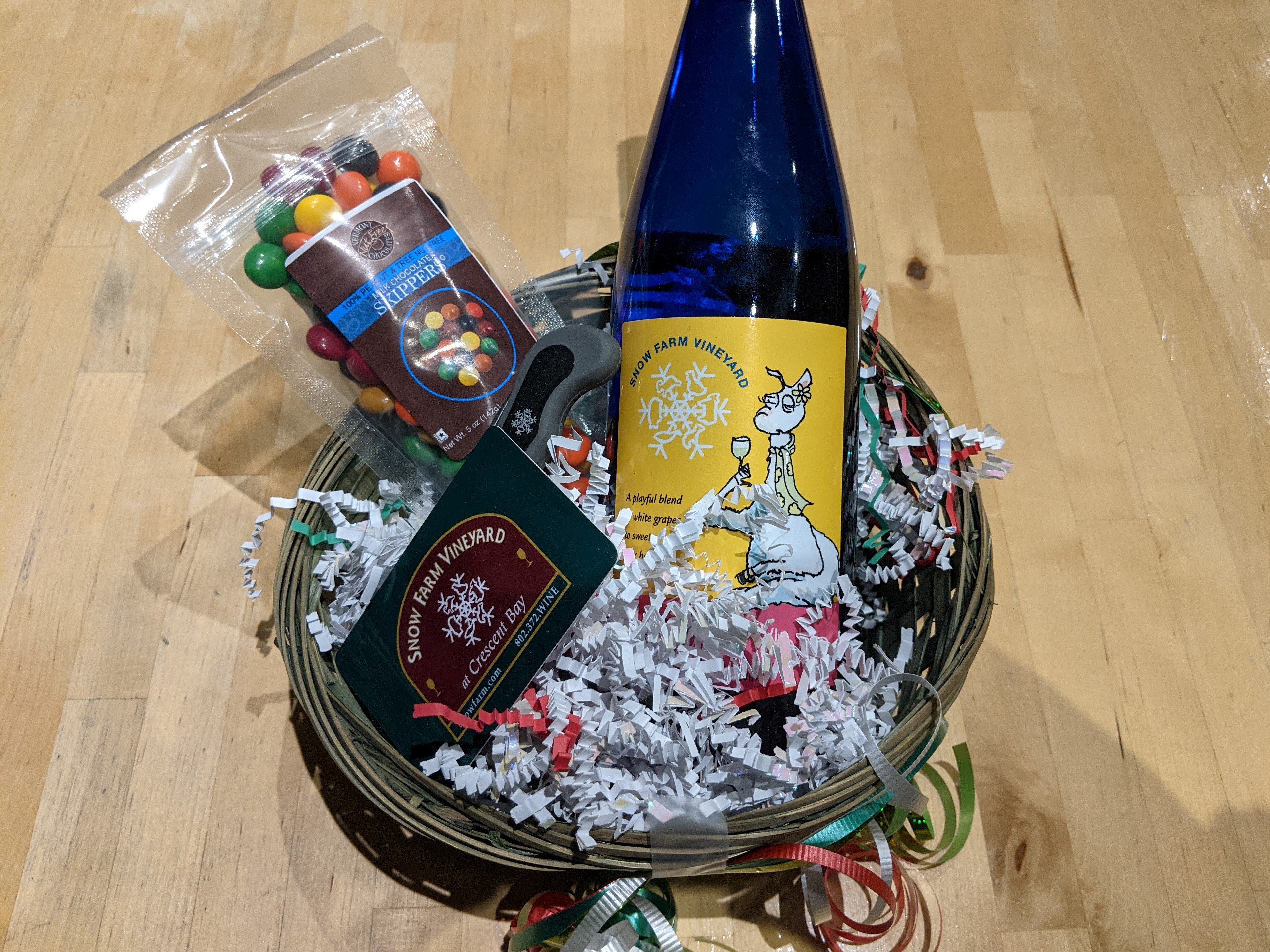 Food Gifts You Can't Go Wrong With
Vermont Gift Baskets - A gift basket of Vermont goodies is never wasted, set aside, or forgotten! At the Snow Farm Vineyard tasting room in South Hero, you can choose from lots of Vermont products to make your own holiday gift basket.


Mail Order Vermont Ice Cream -
Yes, you can ship ice cream in the mail. We've tried it and no ice cream was harmed in the process.
Sisters of Anarchy Ice Cream
is premium Vermont ice cream made using cream from a Vermont dairy farm and berries grown at their own Fisher Brothers Farm in Shelburne.
Vermont Nut Free Chocolates - Vermont Nut Free Chocolates are hand-made gourmet chocolates that everyone will love. All of their delicious treats are made in a nut-free facility so that those with (and without) an allergy can enjoy them!
Vermont Maple Syrup - Do we even need to explain? Vermont is the biggest producer of maple syrup in the U.S. and we pride ourselves on making the best maple syrup. A gift of maple syrup means you're supporting local sugar makers who help keep Vermont forests healthy and the landscape in agriculture. Browse this list of all sugarhouses in Vermont.
Gift Card to a Local Restaurant -Who doesn't love to go out to eat? Is there a local restaurant near you that you can support? Many sell their gift cards online.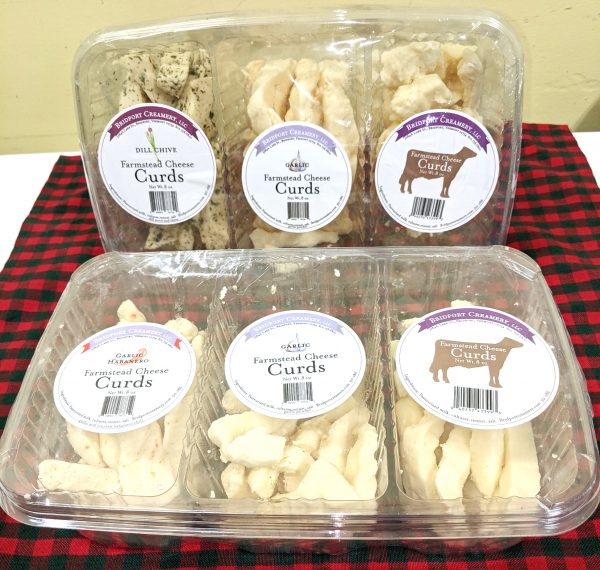 A Cheese Tasting Experience - You can't go wrong with a holiday gift box from Boston Post Dairy or Jasper Hill Farm Victory Cheese Box.
Vermont Farmstead Cheese Beer Lover's Six Pack is a special collection of 6 different Alehouse Cheddars, all made by Vermont Farmstead Cheese Company with craft beer.
Does someone on your list love cheese curds? Order Bridport Creamery's Holiday Cheese Curds Combo.
Runamok Maple has a Cheese Pairing Collection that brings out the flavors on any cheese board.
Drinks You'll Want to Save for Yourself
Cold Hollow Cider (And Donuts) - Cold Hollow Cider Mill is a Vermont cider and donut destination. Their donuts are incredible; especially with a glass of their fresh cider. You can order both their donuts and cider online to ship anywhere in the U.S. along with tons of other great Vermont gifts.
Rookie's Root Beer - Forget A&W. Rookie's is root beer for people who appreciate the real flavor of a natural handcrafted handmade soda. Rookie's Root Beer, Ginger Beer, Citrus Maple Smash, Maple Butter Beer, Grapefruit, Dark Side & Orange Cream are available in 32 oz cans to go for curbside pick-up in South Burlington.
Vermont Beer - Vermont is known for craft beer. If you live in Vermont and want to send beer in the mail to a fellow Vermonter, there are a few breweries that will ship beer within Vermont and some that will also deliver beer and food to your doorstep. The Vermont Brewers Association has a complete list of ways you can support Vermont breweries this holiday season.
Vermont Wine - Vermont wines make a great gift especially when paired with some Vermont cheese and chocolate! Most Vermont vineyards ship their wines online, including our own Snow Farm Vineyard in South Hero.
Hand-Crafted:
Andrew Pearce Bowls - A great gift especially for the new homeowner on your list. Andrew Pearce Bowls are made in Hartland from locally sourced cherry and black walnut.
Bennington Potters Handmade Stoneware - Bennington Pottery has a traditional farmhouse feel. Their trigger mugs are a popular favorite that would make a great gift with a bag of Vermont coffee.
Conscious Homestead Botanica - Small batch body products and medicinals including tinctures, elixirs, lotions, and more. Each season Candace, owner of Conscious Homestead Botanica, organizes to offer BIPOC Care Packages that you can sponsor as a gift.
Dug Nap Artwork - Artist Dug Nap is known for the unique way he expresses Vermont-isms in his artwork. A sure way to bring a smile to someone on your list.
Jewelry Made from Recycled Bike Tires - ABD Culture makes earrings, bracelets, and necklaces from recycled bike tires. If you've got an outdoor enthusiast to buy for this jewelry is perfectly made for adventurists.
Vermont Flannel Company - Pajama pants have become the new daytime pant, right? Give everyone on your list an upgrade to their lounge pants with Vermont Flannel Company. They also have high-quality plaid shirts for the lumberjack hipster on your list.
Vermont Folk Rocker - Vermont Folk Rocker has made it possible for a wooden rocking chair to be cozy and comfortable. Their chairs are made from wooden blocks that are held together with rope so they conform to your body and are visually gorgeous too.
Wild Vermont Soaps - Made with a variety of natural, quality ingredients, you can find a Wild Vermont Soap that makes your nose, and your skin happy. Each bar features the image of a well known wild critter found in the Green Mountain State, and at least 5% of all sales go to benefit local wildlife rehabilitation efforts.

Vermont Soap Company Shampoo Bar - plastic is SO out. Help your loved ones ditch their shampoo bottles for a greener option - the shampoo bar! Vermont Soap Shea Butter Bar as the BEST all-around Shampoo Bar in the market.
Tove Maker Skirts - know someone crafty or commonly found in the kitchen who needs an upgrade to their work apparel? Tove maker skirts are sustainable, functional and so stylish you could wear them as your actual outfit and no one would know!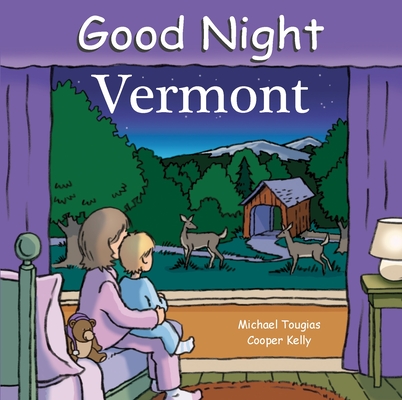 For Kids:
Danforth Pewter Engraved Cow Cup - a keepsake and functional cup by Danforth Pewter that a child will have forever and might even pass to the next generation.
Farm Block Set - Maple Landmark handcrafts eco-friendly, educational wooden toys, games, and gifts in Middlebury, Vermont. Their Farm Block Set is an award-winner popular among young kids 18 months and up.
Magnatiles - magnatiles are the legos of the generation growing up now. They provide hours of entertainment, for grown ups too! Get your magnatiles locally and support a Vermont toy shop. Turner Toys and Hobbies carries them and you can order online.
Get Air Trampoline Park Visit - after the kids have been sitting around the house for a few days on Christmas break, you're going to want to get them out! Get Air in Williston is a fun experience for kids of all ages and will certainly wear them out. Grab a gift card on their website.
Burton Mittens - Founded and headquartered in Vermont, Burton is known for their dedication to gear that lasts and keeps you comfortable on the slopes. Burton Mittens won't fail your kiddos in the cold!
Vermont Kids Books - Support a local bookstore like Bear Pond Books in Montpelier (you can order online). You'll be sure to find kid favorites by Vermont authors including Goodnight Vermont, Over and Under the Pond, and Five Little Monkeys. Plus, books categorized for kids, including graphic novels for ages 8 and up.
Zutano Kids Clothes - The Zutano bootie made this company the instant best friend of parents who were tired of trying to keep their baby's socks on. And, everything else they sell is also high quality and adorable in an understated way. They're based in Massachusetts with offices in Vermont.
Vermont Gifts That Give Back:
Donate to a Non-Profit in Someone's Name - We all have family members who don't want or need gifts. Instead of forcing a gift on them, give to a cause they care about in their name. According to the Vermont Foodbank, the need for food assistance in our communities has reached a level unlike anything they've seen since opening in 1986. The Vermont Community Foundation is also a great non-profit for good-hearted people who want to see Vermont communities made stronger.
Darn Tough Socks - As of August 2021, Darn Tough has donated the equivalent of 871,635 meals to the Vermont Foodbank over the years. Darn Tough socks feel good on your feet and in your heart.
Vermont Mittens - Vermont Teddy Bear Company partnered with Jen Ellis to produce Vermont Mittens, the mittens famously worn by Vermont's Senator, Bernie Sanders at the 2021 inauguration. A portion of the proceeds to benefit Make a Wish Vermont.
Gifts from King Arthur Flour - King Arthur funds Bake for Kids, where schoolchildren learn the skills and science behind baking and are given the materials to bake two loaves of whole wheat bread, one of which is donated to a local hunger-relief program.
Don't wait to shop!
Every gift and every customer makes a difference for small businesses!
This post was created by Snow Farm Vineyard – we hope it helped make gift giving easier for you this year. Please be sure to check out our selection of wines available to order online including wine gift sets and support our small business! If you're near South Hero, stop in to our tasting room and put together a gift basket full of local Vermont products.
Posted by Nick Lane