Sustainability is an important topic for wine drinkers and winemakers alike. It's a word used to mean many things, though the concept is simple. It's often defined as "meeting the needs of the present without compromising the ability of future generations to meet their own needs."
In a recent interview, Nick Lane—the event manager at Snow Farm Vineyard—talks about why sustainability is so crucial and how tourism and events can help sustain vineyards.
"Being sustainable is supporting a way of life. There's a lot of joy in just being on the farm," Lane said, "and to grow something and produce something at the right size and scale so that we can keep going and people can enjoy the products."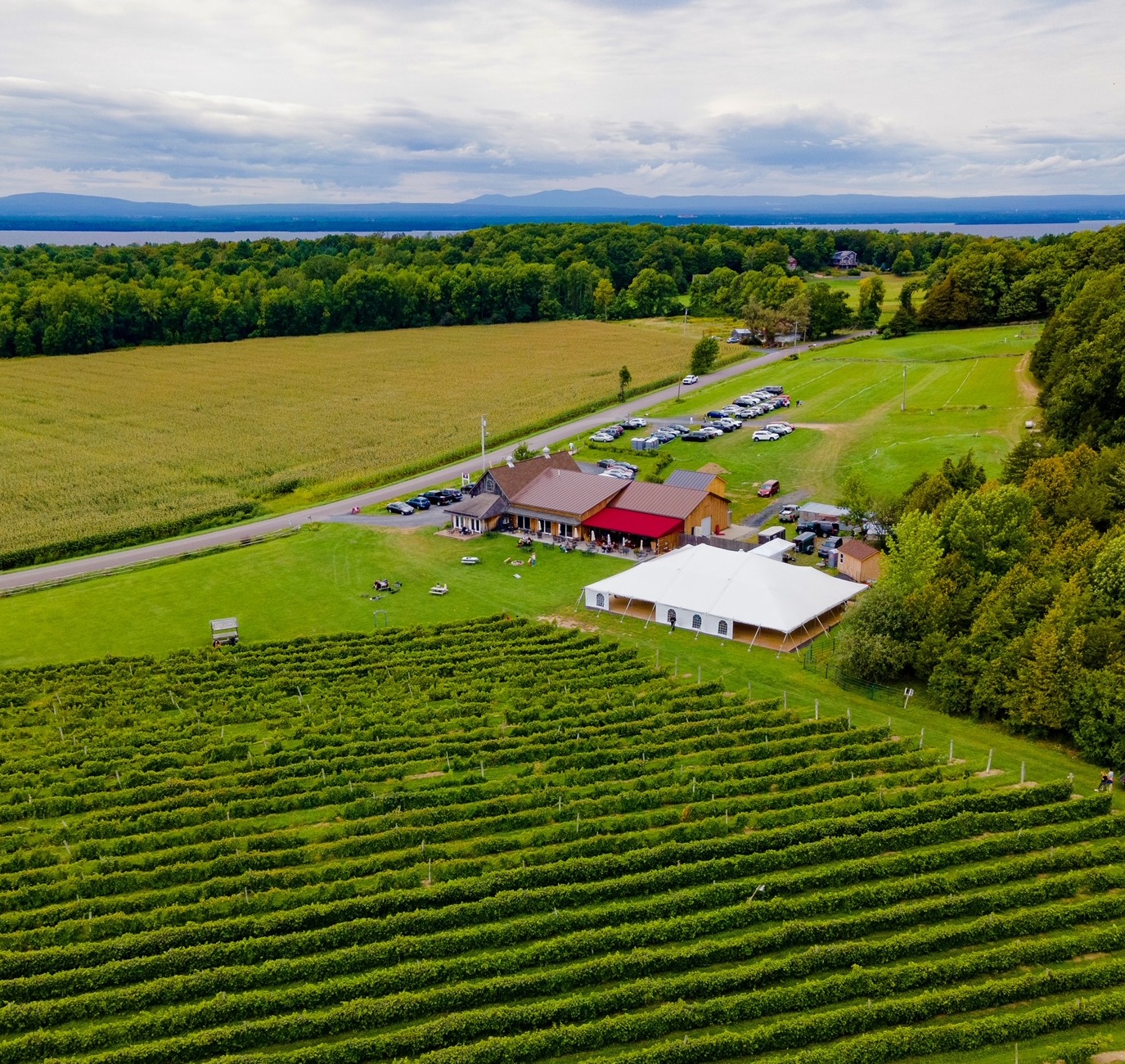 Snow Farm Vineyard, South Hero, Vermont
The Need for Sustainable Environmental Practices at Vineyards
Lane emphasizes that sustainable practices are good for the environment and beneficial to winemakers. He says the need for sustainability comes from a desire to ensure that their vineyard will be able to produce outstanding wines and welcome people year after year.
"One thing we do is focus on building soil health so our vines can thrive for as many years as possible," Lane said. "Inside the winery and distillery, instead of composting leftover grape skins, we reduce waste by using them to make spirits. We also recirculate water used for cooling in the distillery with a chiller rather than continuously pumping fresh water."
By utilizing sustainable practices, winemakers can preserve their land without over-exploiting it. This means they can produce high-quality wines without compromising taste or quality.
Lane worked for several years as a solar foreman for DC Energy and is now working on a plan to bring solar power to the vineyard in the coming years. Snow Farm Inn, adjacent to the vineyard, is already powered by solar.
"It's definitely a priority to look at how we can add renewable energy to our operation to reduce our impact on the environment," Lane said.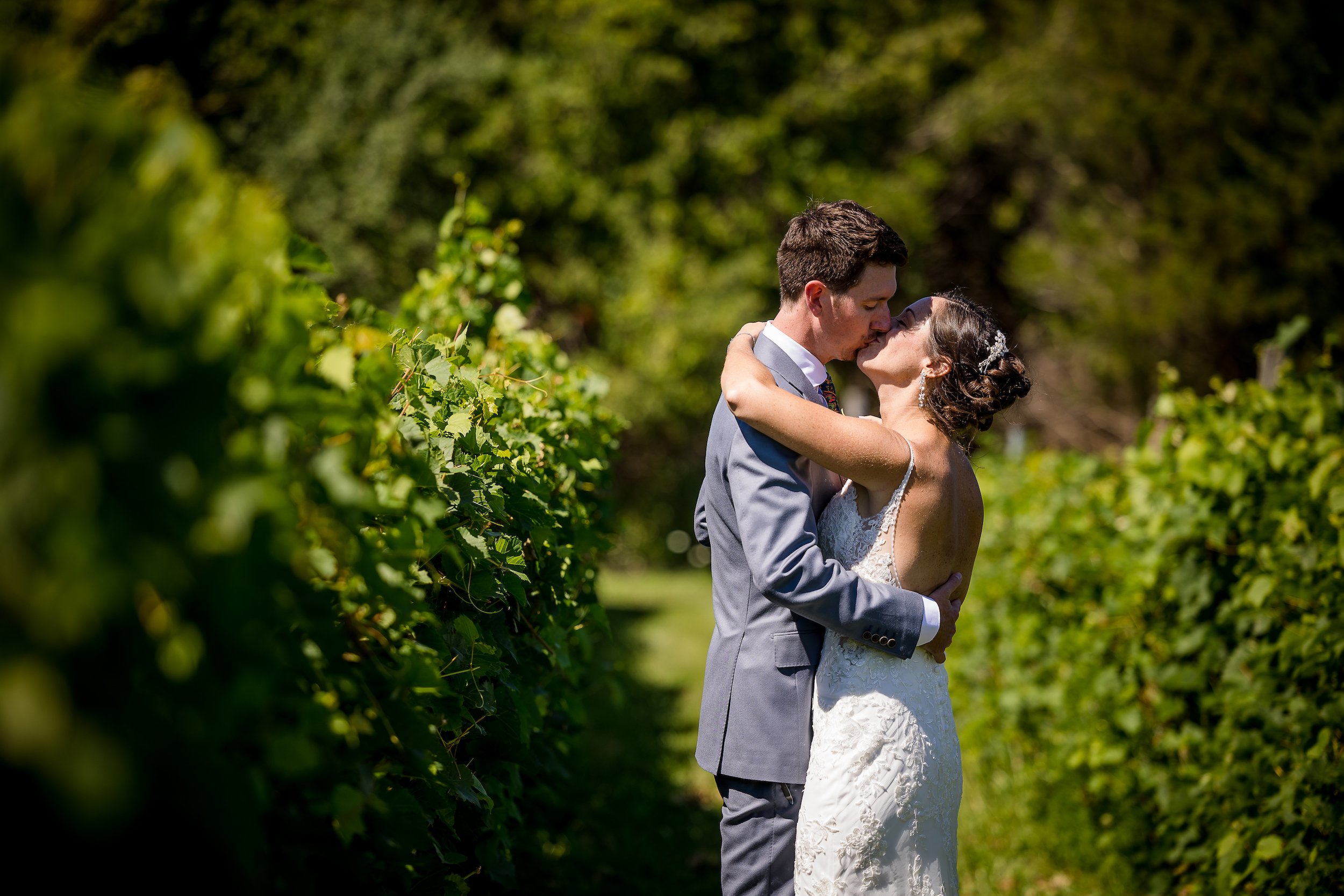 The Impact of Tourism and Events on Sustainable Wine Production
Lane points out that tourism and events have a positive impact on sustainable wine production.
People who visit vineyards can learn firsthand how the wines are produced sustainably and make informed decisions when purchasing them. Not only does this help support local businesses, but it also encourages people to think more critically about their consumption choices.
"Guests come to the vineyard for the experience. They love the magic and romance of wine grown and produced here that they get to try," Lane said. "Then they learn how their purchase is helping to keep the land open and preserves this pastoral location."
In turn, visitors often become advocates, helping spread the word about purchasing wine from regional winemakers. Rather than buying wines shipped across the country with a big carbon footprint, they can make a local, more sustainable choice.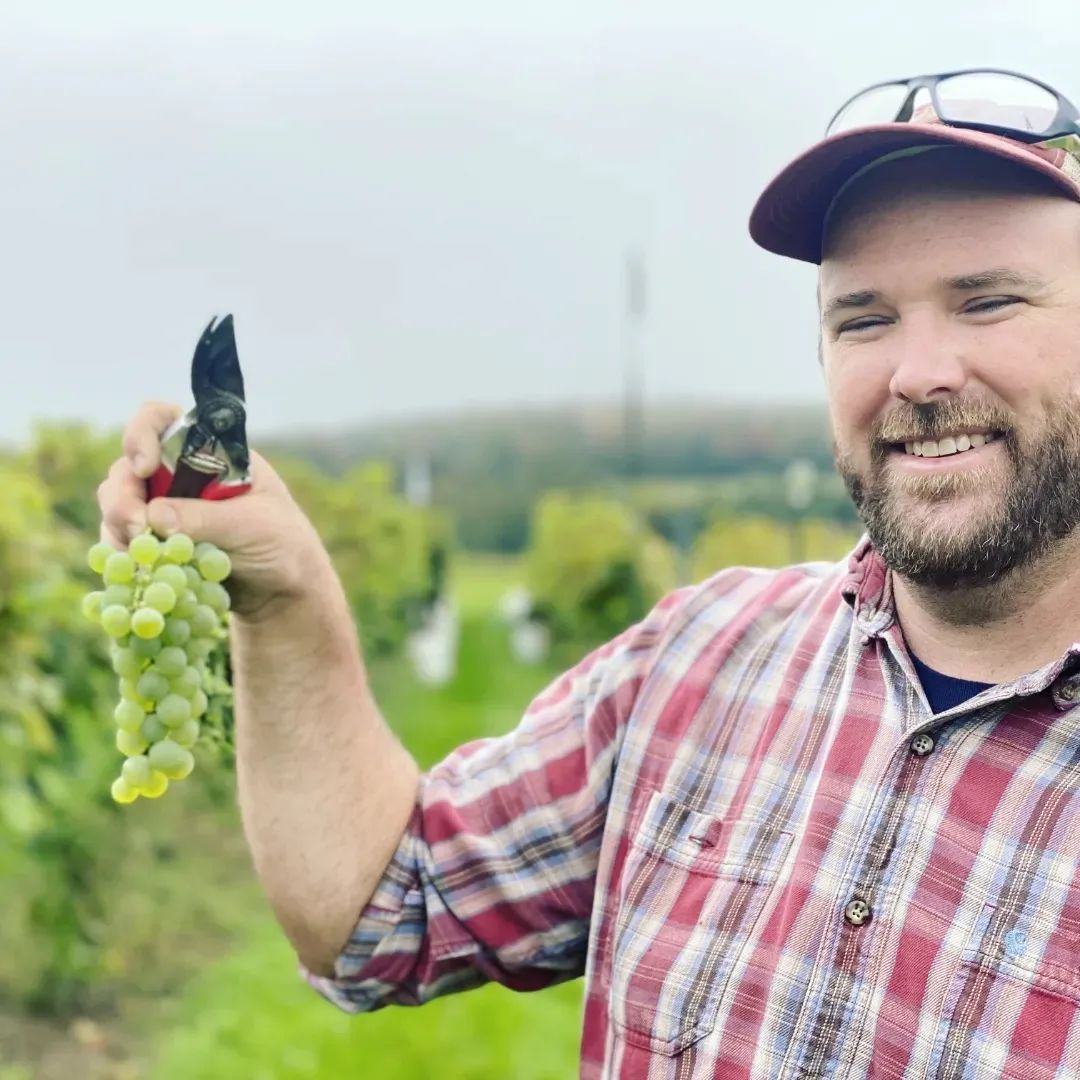 Nick Lane of Snow Farm Vineyard
Additionally, tourists and visitors inject money into rural economies, which helps farmers and other small businesses in the area be successful.
"People love to come out and enjoy the quiet and the lake. The adventure starts when they come over the sandbar," Lane said of the bridge that takes guests over Lake Champlain to their remote location on the Champlain Islands.
From weddings to bridal showers, birthday parties, and celebrations of life, Lane is responsible for ensuring guests enjoy their experience. He said his favorite experience is when someone tries their Vermont version of a popular type of wine.
"If someone loves Chardonnay, we suggest they try our Seyval or Vidal Blanc. They'll tell us they've found their new favorite and want to buy a bottle to take home," Lane said. "It's like a time capsule of that event. And they'll open it a week later and say, remember that beautiful vineyard?"
Posted by Cassandra Martin