The leaves changing colors, the crisp air in the morning, and pumpkin spice lattes are all perfect indicators that fall is here. This time of year is perfect for visiting Vermont - where you can enjoy all your favorite activities from hiking to apple picking. In this blog post, we'll go over 10 of the best places to stay in Vermont in the fall.
As a family-owned farm, we're partial to farm stays in the fall for the best experience, so we've included a farm stay option in each region of the state. Check out this Vermont farm stay list for more options.
Vermont has so much to offer visitors who come during the fall season - take advantage!
Southern Vermont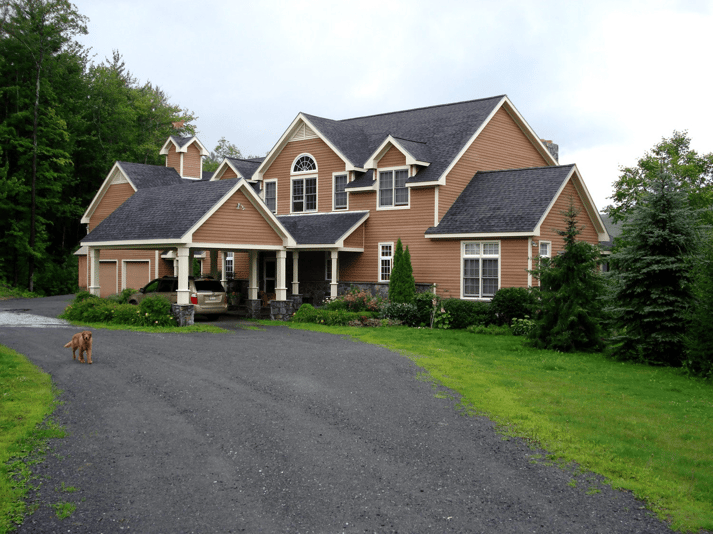 Cold Moon Farm, Jamaica, VT
Cold Moon Farm Bed & Breakfast
Our first farm-stay on the list is a small 25-acre kid-friendly farm with 20 goats plus pigs, ducks sheep, hens, vegetable gardens, and a beehive. You'll enjoy local produce, meat, and eggs from the farm. A great place to teach kids about how their food is made and with quick access to the quaint town of Manchester and the Green Mountain and Finger Lakes National Forests.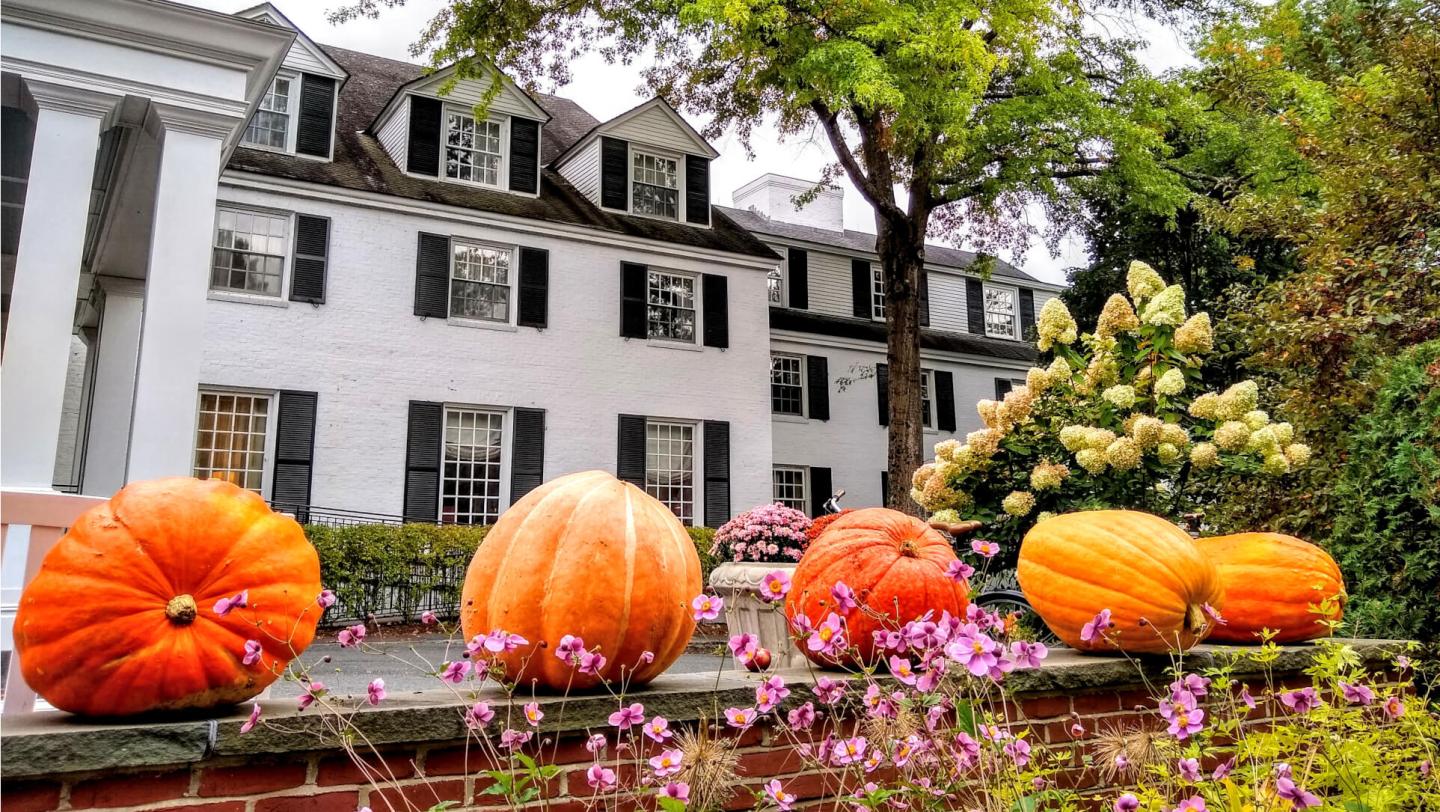 The Woodstock Inn & Resort, Woodstock, VT
The Woodstock Inn & Resort
The Woodstock Inn & Resort has been around since 1786. It's a beautiful property with views overlooking rolling hills and expansive pastures. You'll feel like you're living another century at The Woodstock Inn & Resort- it's just that serene!
Central Vermont
The view from hiking trails at Moosalamoo campground in Goshen, VT

Green Mountain Forest
It might be more of an adventure than an actual place to stay, but you can't go wrong with this national forest for hiking, swimming, fishing, etc. Camping locations open through the fall include Moosalamoo and the nearby Silver Lake, both located in Addison County, one of the most agriculturally rich counties in the state.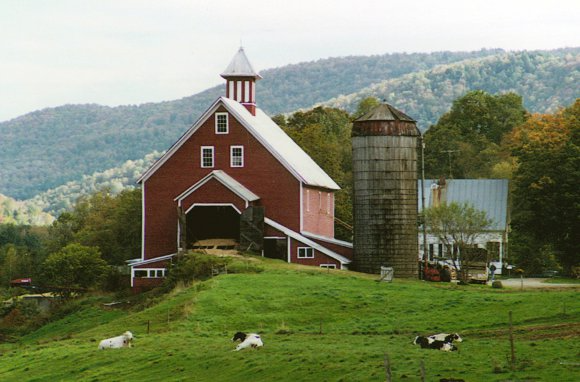 Liberty Hill Farm in Rochester, VT
Liberty Hill Farm
This is the place for you if you love home-cooked meals and want to feel more connected to how your food is made. Liberty Hill Farm is a member of Cabot Creamery Cooperative where milk is made into cheese and other dairy products. You'll get the chance to help with the cow chores and enjoy the benefits of your work with delicious meals made by farmer Beth.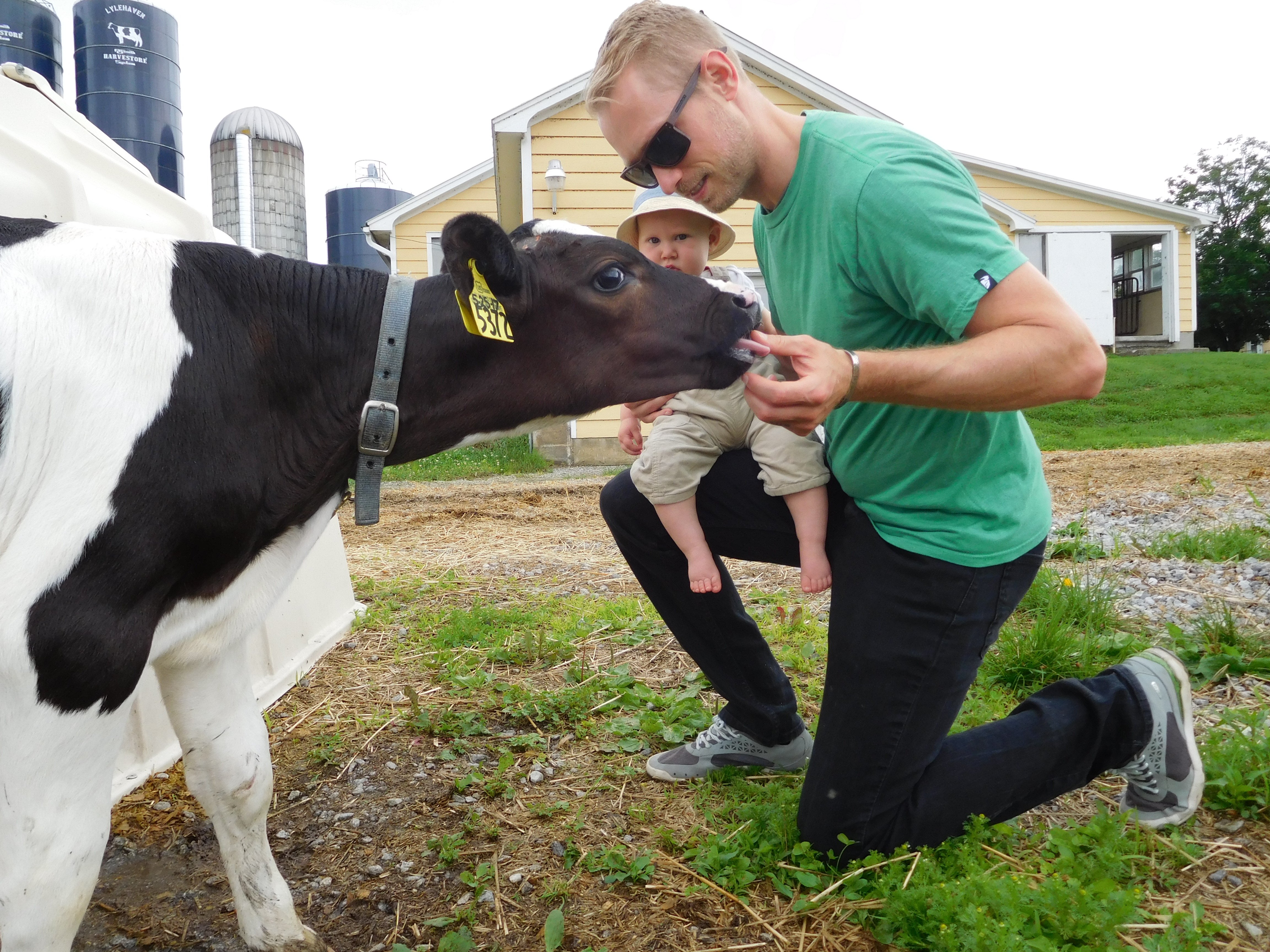 Fairmont Farm in East Montpelier, VT
Fairmont Farm
This farm stay is just outside the charming downtown of Montpelier, the capital of Vermont, where you'll find locally-owned shops and restaurants as well as easy access to remote areas for authentically Vermont nature experiences. The North Branch Nature Center offers a series of walking, hiking, running and cross-country ski trails over 28 acres. Visit the market at Fairmont Farm in East Montpelier to buy local beef, pork, and dairy.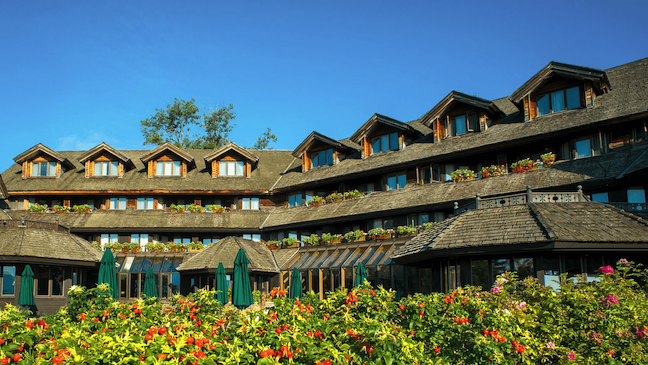 Von Trapp Lodge in Stowe, VT
Von Trapp Lodge
Stay at the Von Trapp Family Lodge, known for the role the family played in the Sound of Music for a luxury farm experience. Their Scottish Highlander cows, sheep, and pigs can be seen on the grounds, and the accommodations provide the finest touches including a spa and top-notch restaurant. Explore a vast network of walking, hiking, and biking trails and visit the on-site brewery for a taste of their hand-crafted beers.
The Old Stagecoach Inn, Waterbury, VT
The Old Stagecoach Inn
The Stagecoach Inn is a historic home offering a cozy cocktail bar and a restaurant with the best breakfast around. Located in Waterbury, it makes it a great jumping-off point for taking a trip down the iconic Route 100 for foliage views through the nearby Stowe and Mad River Valley areas.

Northern Vermont
The Inn at Grace Farm in Fairfax, VT
The Inn at Grace Farm
The Inn at Grace Farm is set atop a hill overlooking the mountains and valley below. The country-barn timber beam home will give you the feeling that you're in a cozy off-the-grid setting. The inn is no longer a working farm, but there are plenty of ways to connect with the land by hiking nearby trails and canoeing or kayaking on the nearby river.
Burke Mountain Resort, Burke, VT
Burke Mountain Resort
Burke Mountain Resort is a ski resort and hub for mountain biking known for its breathtaking views and remote location. Bring your bikes and hit up the Kingdom Trails Network for some of the best mountain biking in the state.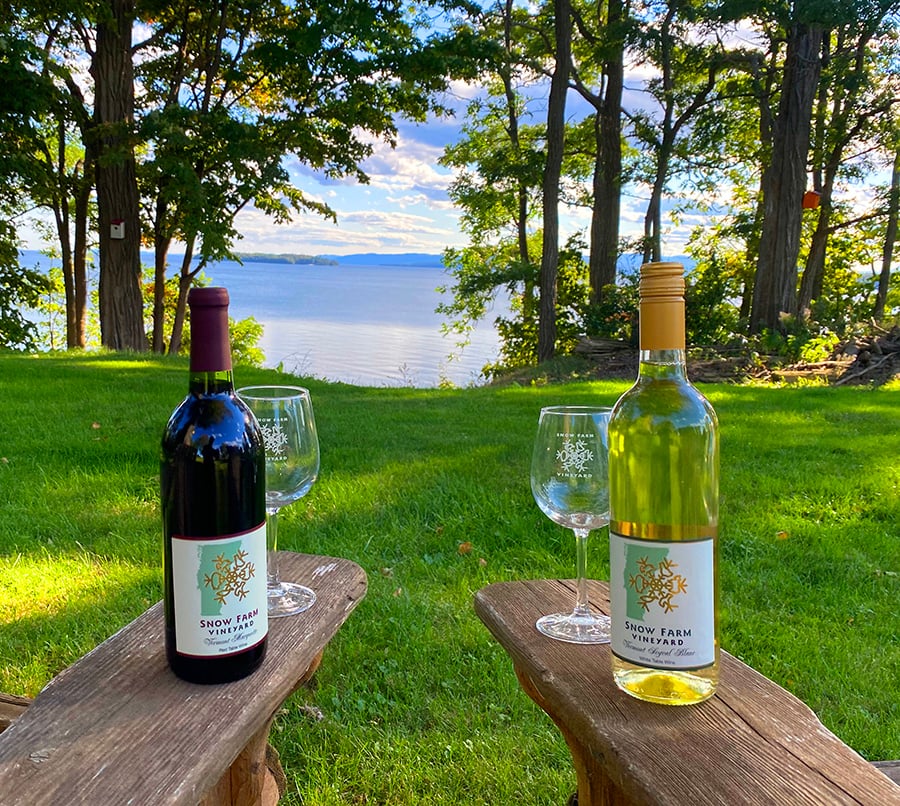 Crescent Bay Bed & Breakfast in South Hero, VT
Crescent Bay Bed & Breakfast at Snow Farm Vineyard
Our very own Crescent Bay Bed & Breakfast sits on over 100 acres of preserved farmland and is just a short walk from our family-owned vineyard and tasting room. Walk from your room to our shorefront beach on Lake Champlain and enjoy views of the Adirondack mountains and Burlington in the distance.
Enjoy Your Stay in Vermont!
There are many great places to stay in Vermont during the fall, and these are some of the best. If you are looking for an even more immersive experience with personal recommendations, stop by our family-owned vineyard in South Hero where we have plenty of activities planned throughout October and into the winter!
We would be happy to help plan your trip so that it fits your needs - just ask us!