When the snow gets deep, the urge to hibernate can be strong. But there's no need to stay cooped up all weekend! Vermont has plenty of activities to keep you busy throughout the colder months. From skiing and snowshoeing to winter hikes and ice skating, there's something for everyone.
Here are some ideas to get you started. So bundle up and get out there!
Have a Bonfire Party
Bonfires aren't just for summer! Dress warmly and invite your friends and family over for dinner and drinks over the bonfire. Fire up a couple of crockpots and have a warm soup or stew, and hot chocolate ready to serve. Check out our recipe for red wine hot chocolate for extra enjoyment for the grown-ups. Hot dogs are always fun to roast, and don't forget the s'mores!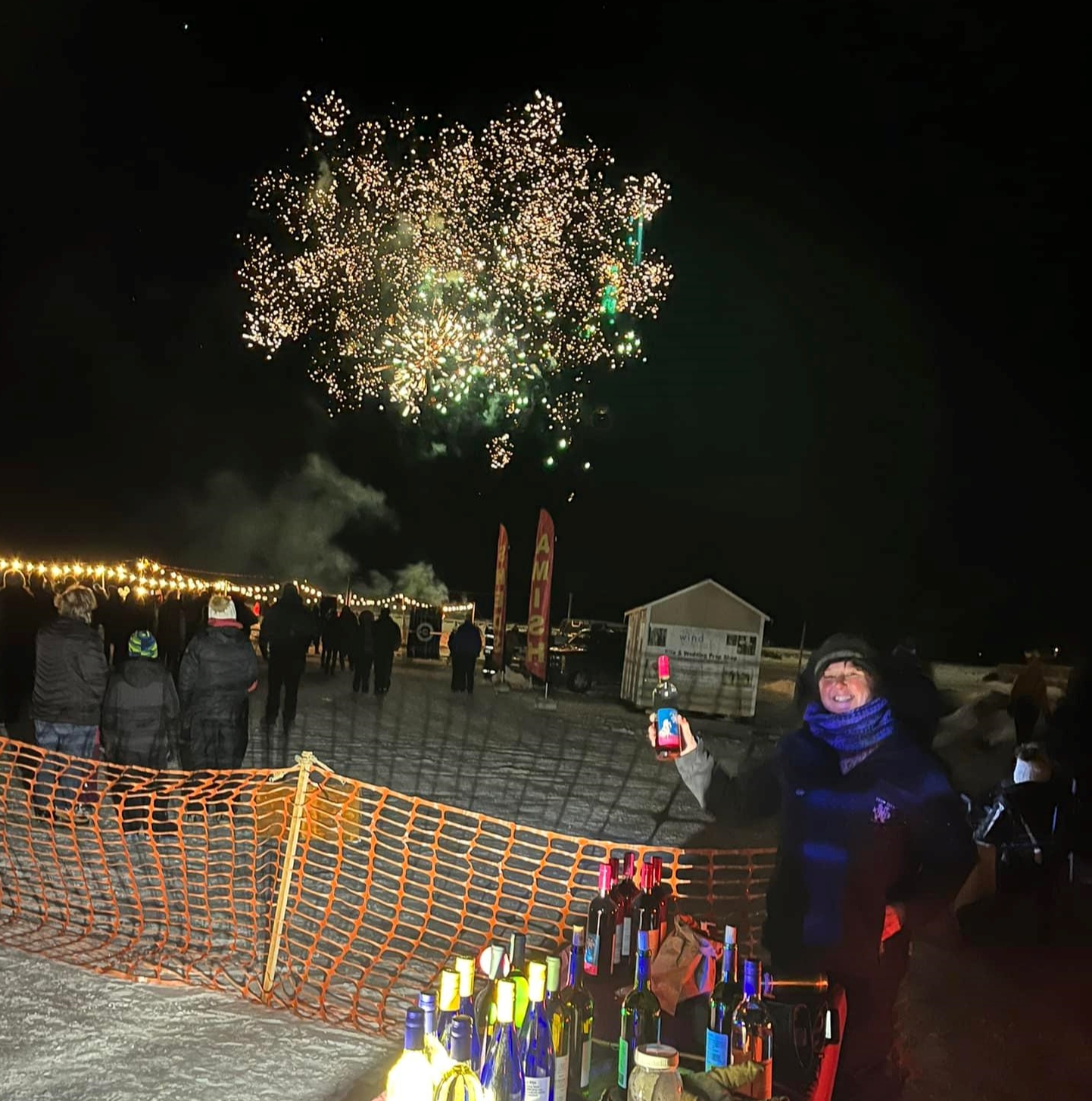 Find an Outdoor Festival or Skating Event
Winter festivals are a great way to reconnect with your community in the depths of winter. Here are a few of our favorite festivals and skating events.
Great Ice: This winter festival happens every February in North Hero and includes fireworks, bonfires, dog sled rides, skating, cookoffs, snow building competitions and more.
The Lake Champlain Pond Hockey Classic: This multi-day event happens in February on Lake Champlain in Colchester and brings talented hockey players from all over to Vermont to compete in a tournamen-style event! You'll find food vendors on site.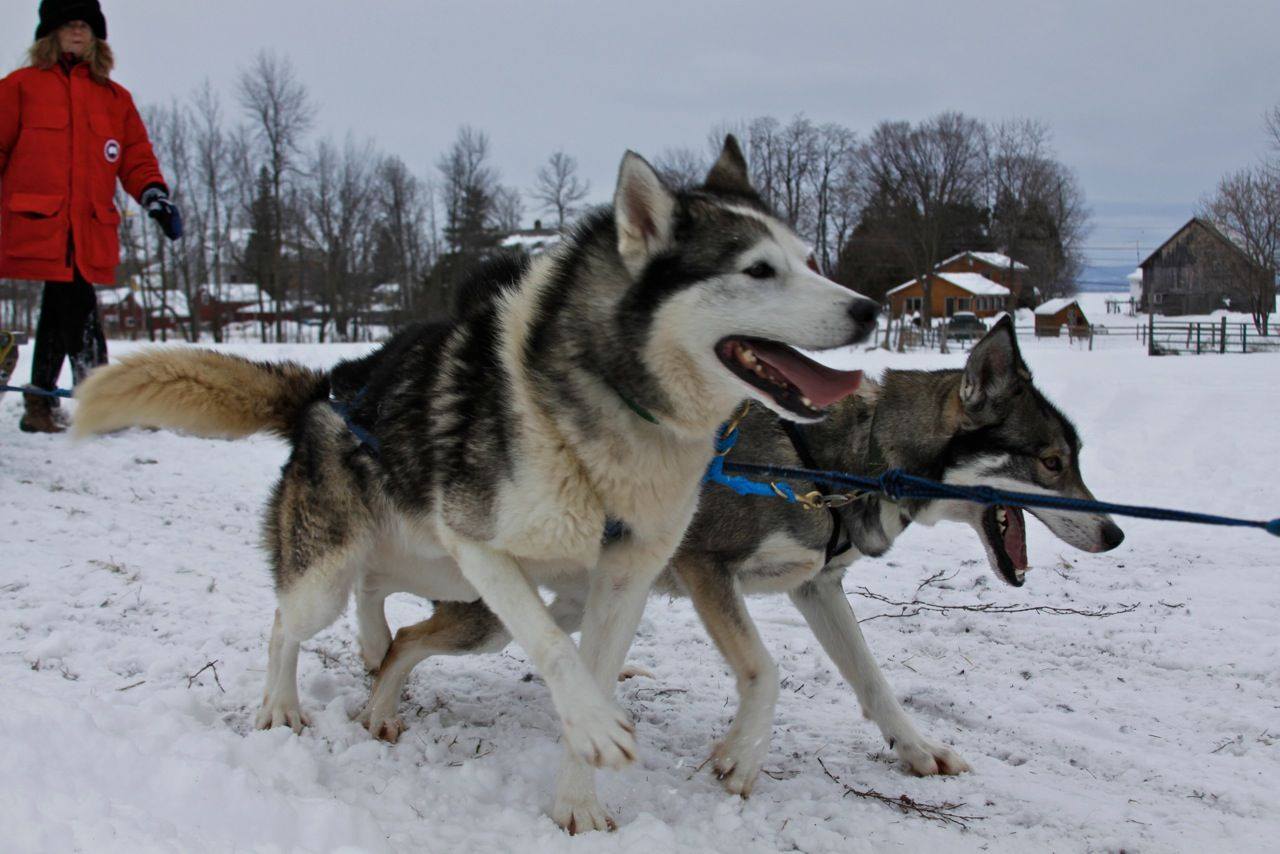 Go Dogsledding or for a Sleigh Ride
There are several dog sledding outfits popping up across Vermont and are a great way to see the woods of Vermont. Vermont Outdoor Guide Association has a listing of operations and says, "trips vary from short one-hour runs or you can make a day of it. Snowshoe or cross country ski along with the team, take turns riding, and experience all aspects of running dogs."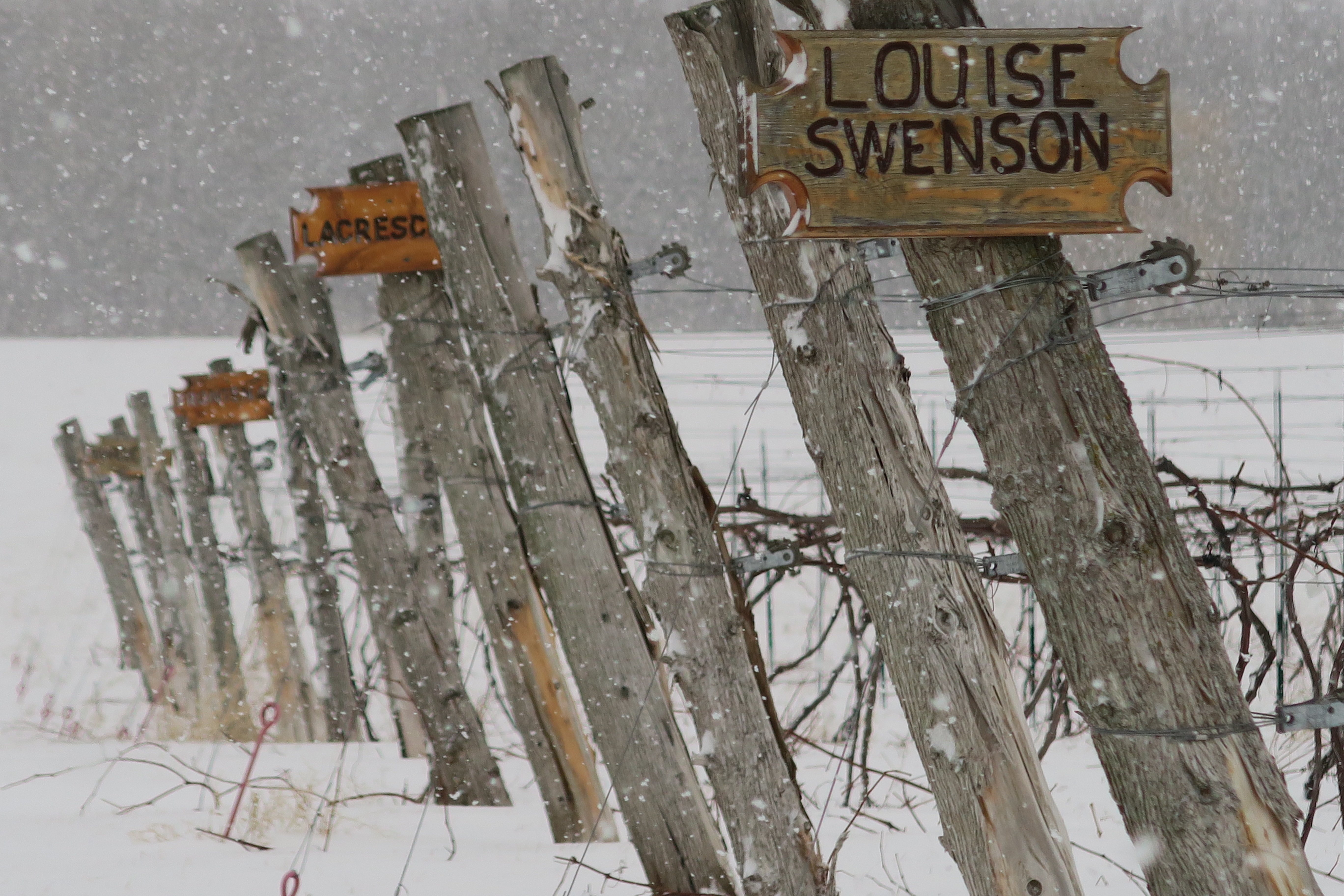 Snowshoe at Snow Farm Vineyard
We invite you to snowshoe and cross-country ski on our 140-acre historic farm. The grapevines are fun to explore even in the winter. You'll find signs on each row indicating which type of grape is grown there.
If a winter walk is more your speed, download our handy vineyard walking tour guide. Print it out or save it to your phone. This self-guided vineyard walking tour is fairly flat, an easy walk, and at an average pace will take you about 30 minutes.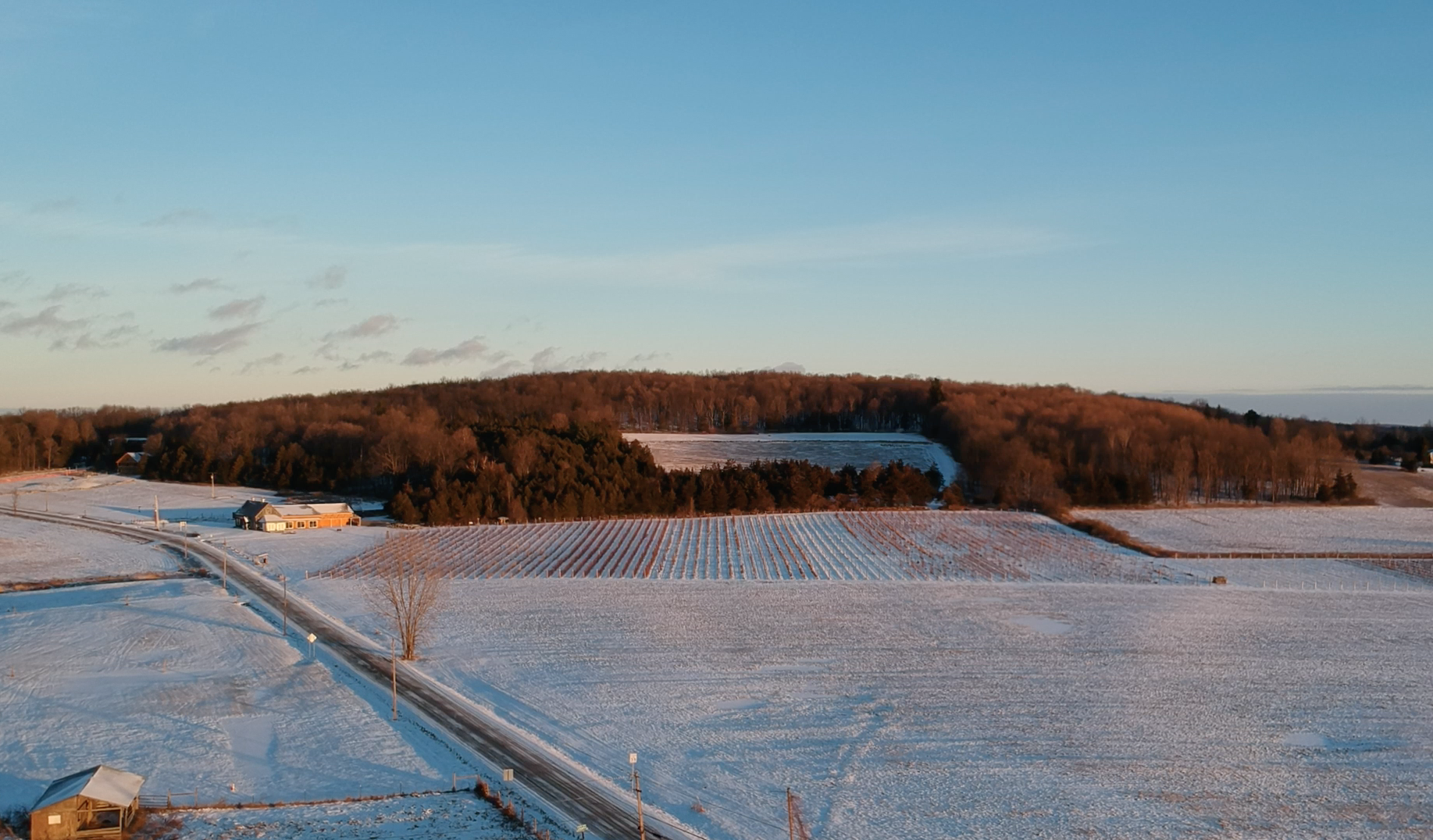 Winter Hike at Fox Hill in South Hero
As you drive over the sand bar bridge to South Hero, the frozen lake stretches out for miles on both sides of the road. The Fox Hill hike starts behind our very own Snow Farm Vineyard. Stretching over 13 acres, our grapevines stand out in neat rows against the white snow, you'll walk past the vines and up the hill behind the vineyard for a 15-minute easy-walk to vast views of the mountains and lake. Download the Fox Hill map.
See You Soon at Snow Farm!
Whether you're a local looking for something new to do or an out-of-towner searching for winter activities, we hope this list has given you some ideas.
And don't forget, if the weather doesn't cooperate and you find yourself stuck inside, you can always visit us at Snow Farm Vineyard for a glass of wine. We hope to see you soon!
Posted by Nick Lane