Alisha Utter was sitting on the porch of her Vermont country store, Arbor Farm Market, as an exiting customer swung open the door to proclaim, "You didn't have the big tomatoes!"
Utter explained that the farmer, Ron Hermann of Darby Farm, hadn't been by yet that morning to deliver the freshly-picked larger-than-life tomatoes to the South Hero, Vermont store, "He drives a big blue truck, so if you see it coming this way it means the tomatoes are on their way!"
The customer nodded and yelled from their truck, "We'll be back!"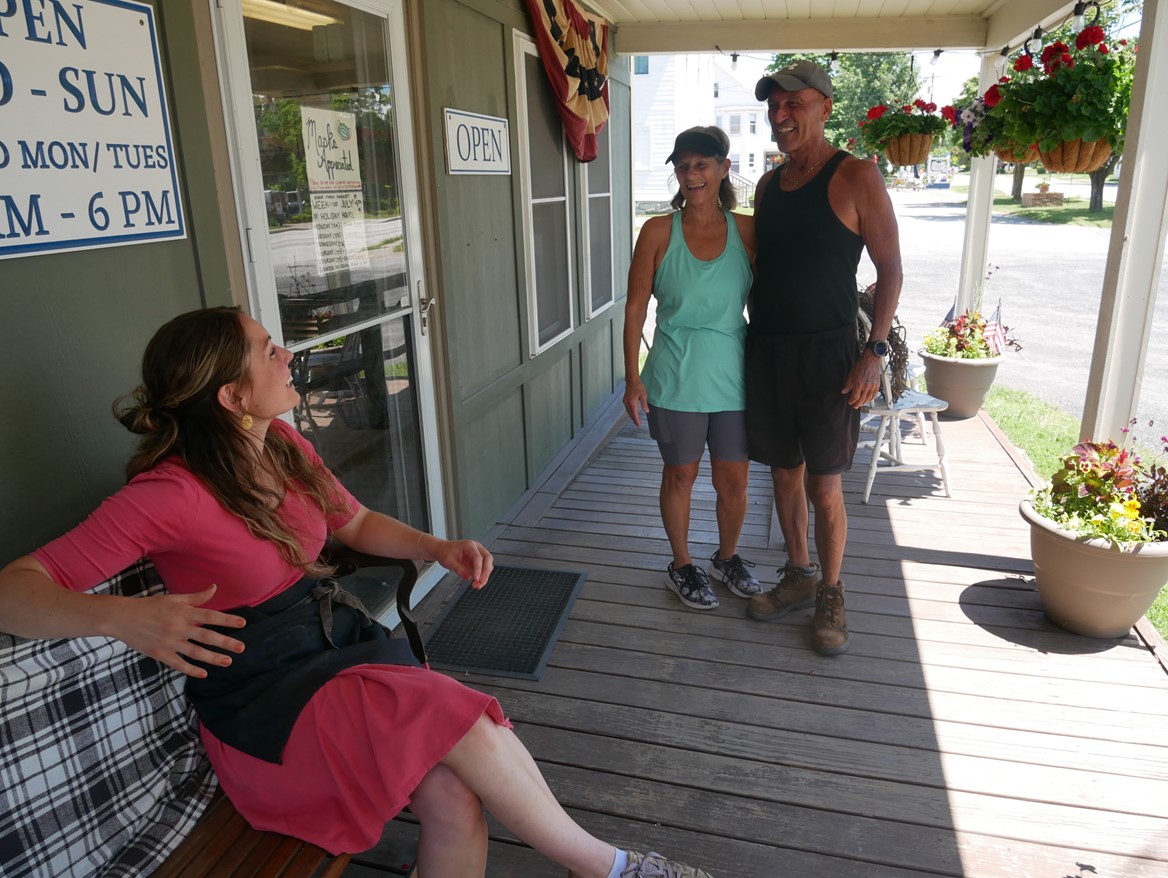 That exchange is Utter's vision for her store brought to life. It's a place where you know what kind of vehicle the farmer who grew your tomatoes drives, and where that connection leads to customer loyalty.
"I take pride in the close relationships the market cultivates with local farmers," Utter said. "It's definitely a farmer-centered model in terms of working directly with farmers when we're bringing in products. The farmers set their prices on the produce, and we adjust accordingly to meet our needs."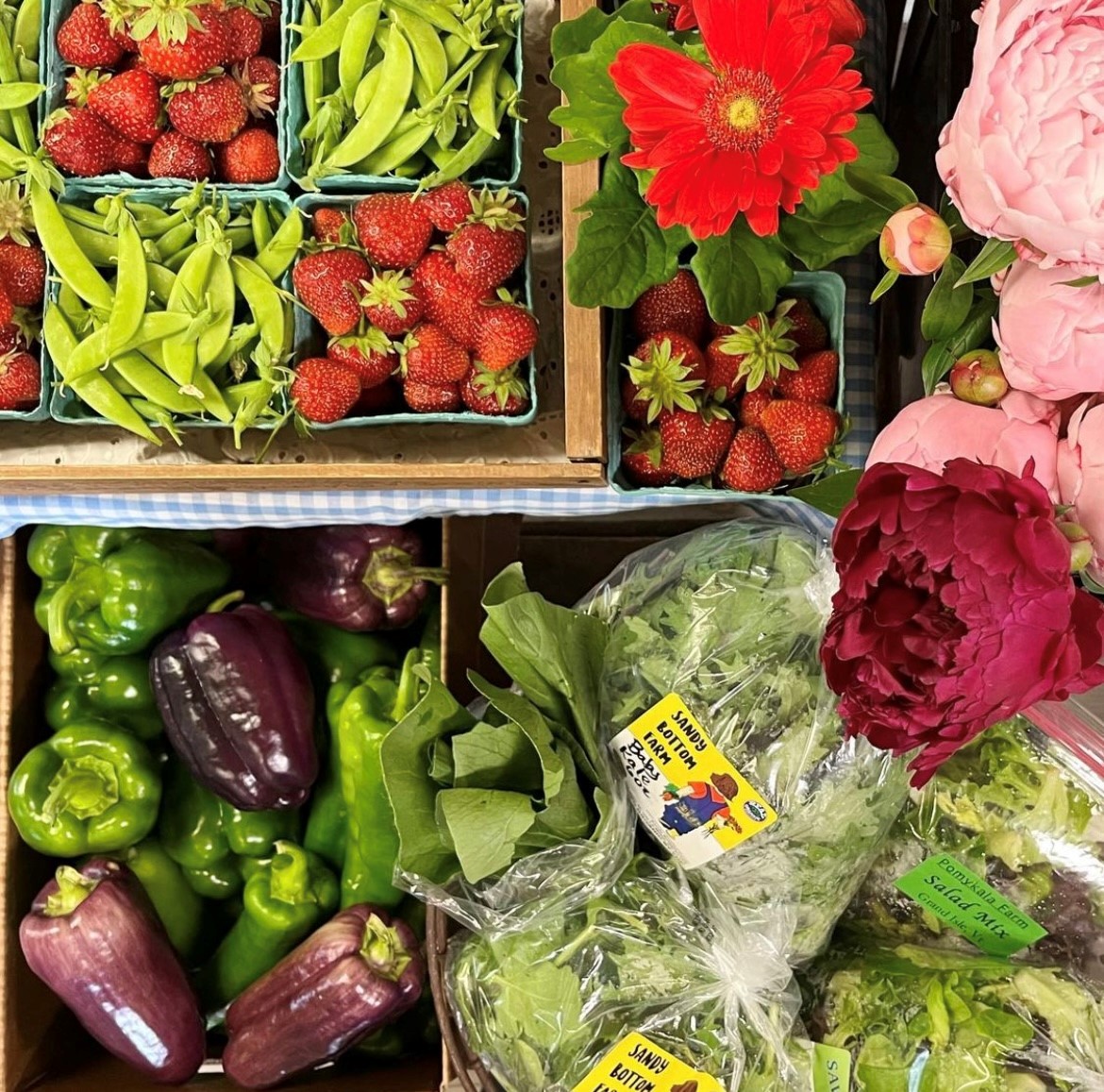 Utter opened Arbor Farm Market on Arbor Day in 2021, a nod to her appreciation of the natural world. Open five days a week year-round, she created the store as an outlet for farmers and producers to sell products all year to boost their businesses when farmer's markets slow down.
In addition to produce, Arbor Farm Market offers an impressive array of items in their 600-square-foot space, including bakery items, dairy products, a selection of Vermont-made gifts, craft beer and wines, as well as fair-trade, and organic foods with mindfulness around sourcing and the distance each item travels to get to the shelf. In the center of the wine case, sitting next to a vase full of freshly picked daisies, is a Vermont-grown Seyval Blanc from Snow Farm Vineyard, just three miles away.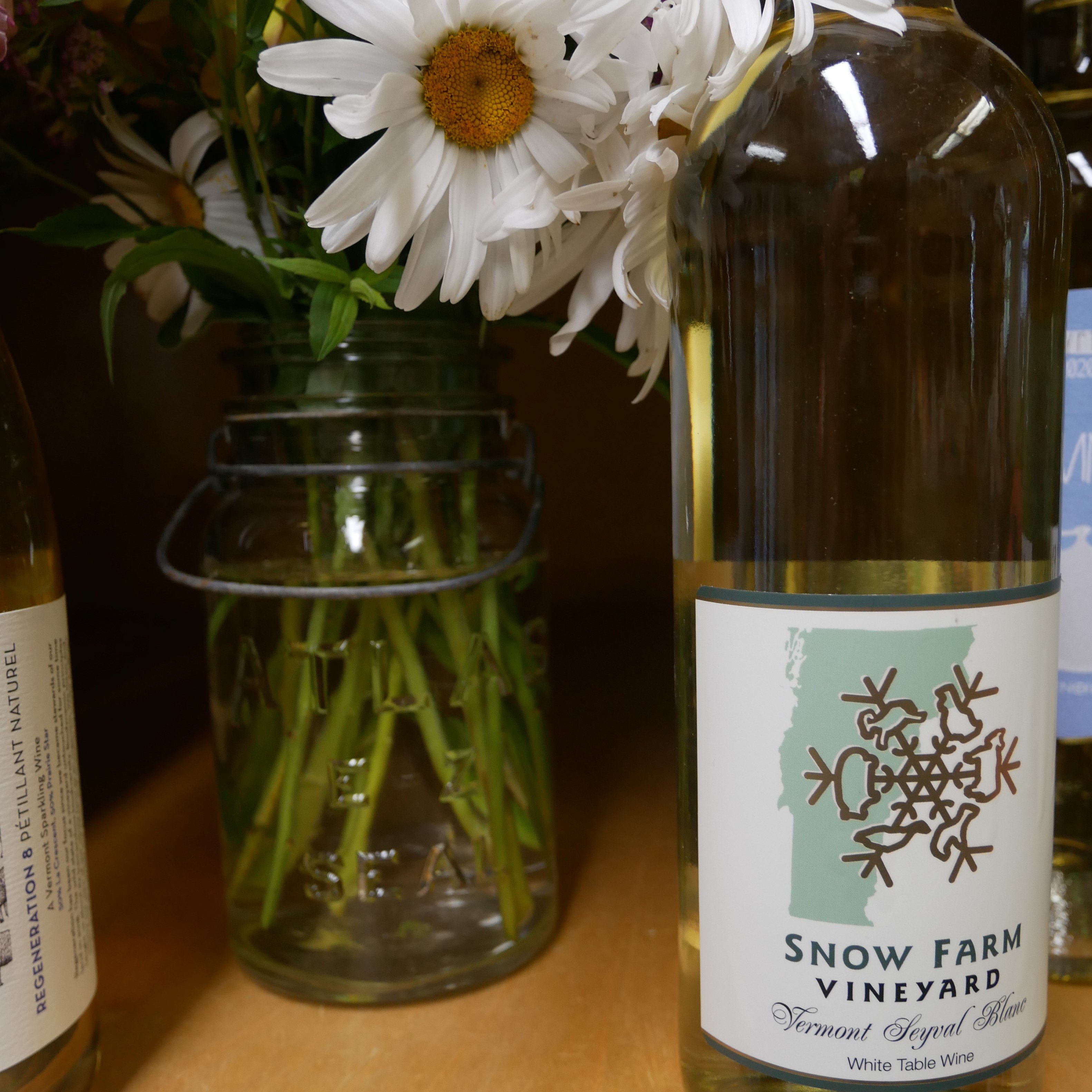 Though most products are local, Utter says she listens to customers and adapts the business to meet the needs of Islanders.
"Someone told me they were driving into town for organic avocados. Originally, I was a real stickler, saying, 'We don't grow organic avocados, so I won't carry them,' and then taking a moment to reflect on this, thinking about what would it save in terms of efficiency and sustainability in just carrying the organic avocado, so now we feature some of those products as well," Utter said.
Utter, who is a farmer herself, owns seven acres of farmland just a few miles away in Grand Isle, which she and her partner established in 2016. The farm, Arbor Farmstead, supplies much of the fruit to the market.
"We grow primarily perennial fruits. Things like currants, elderberries, strawberries, gooseberries, raspberries, and blackberries. With the addition of the market, we do grow more annual vegetables like tomatoes, eggplants, and peppers," Utter said. "We have sold wholesale in the past. Now, our focus is on selling directly to consumers, like at the farmer's market. We saw there was a need for access to local food beyond the farmers market."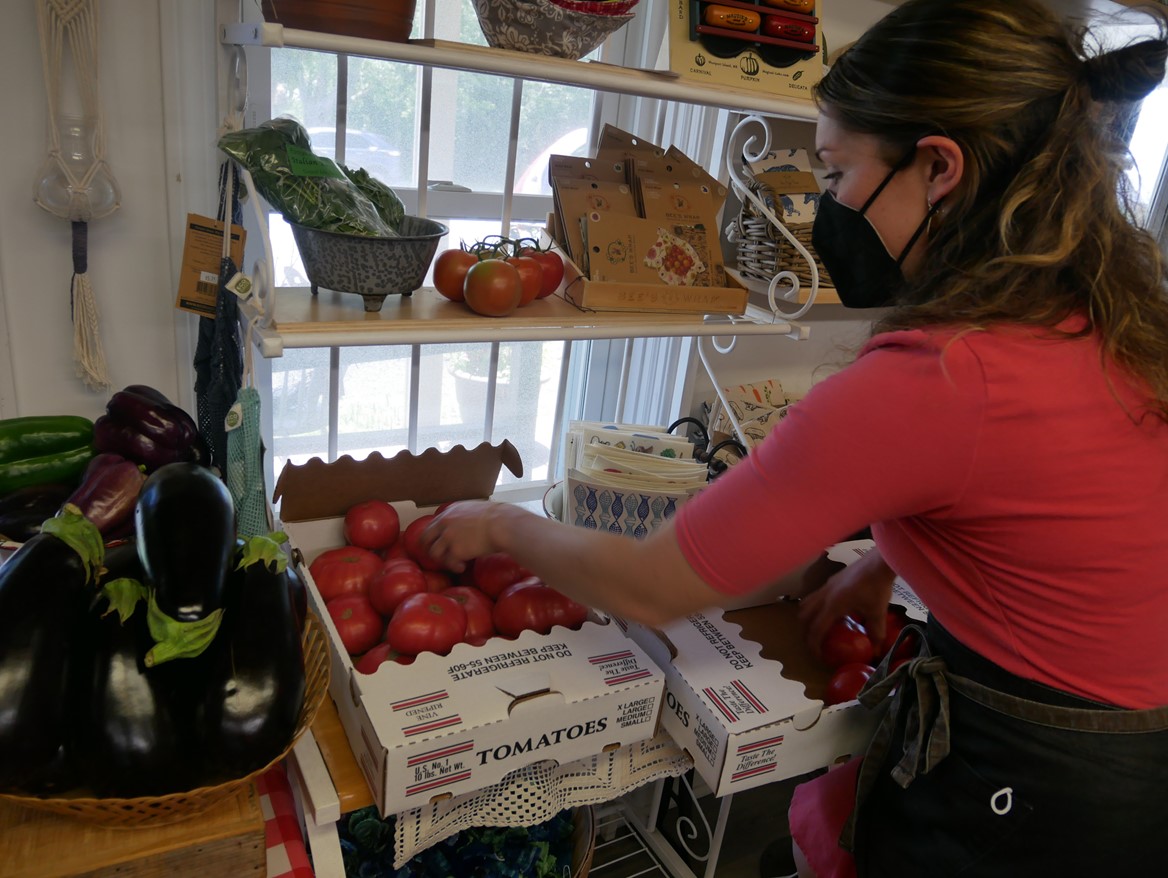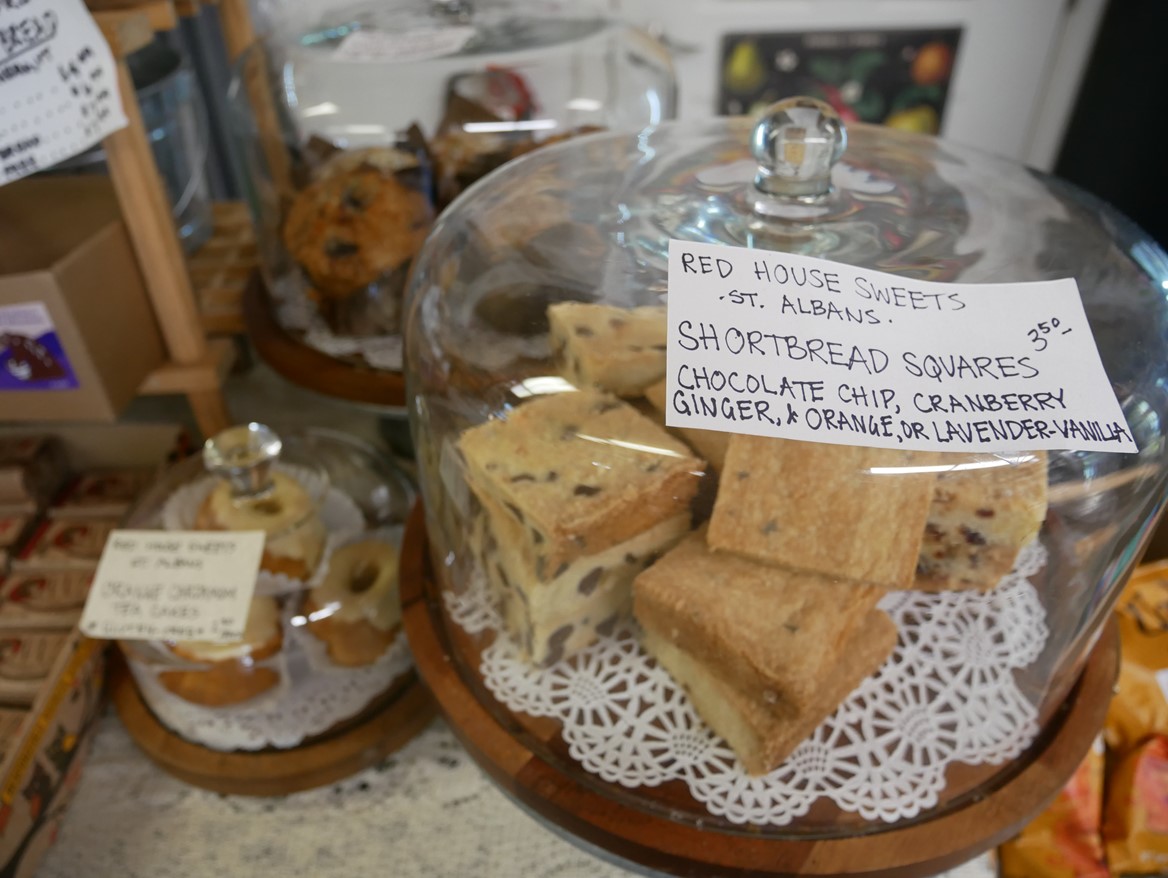 Not Just a Country Store, But a Homage to Vermont Farmers
As you browse the aisles at the market, each item is carefully labeled to recognize the farmer, maker, or producer that provided it.
"It's been a really wonderful opportunity to acknowledge the many mentors that got me here today. In that, I mean Jack Lazor from Butterworks Farm; it's just an honor to carry their products. I really respect their farm. The same goes for Allenholm farm. We sell their tree fruit when it becomes available, and the Allens were early mentors to me. All of these little nods are across the store."
Utter grew up in the Hudson Valley in New York and studied environmental policy and marine science at The University of California San Diego. Six years later, she returned to the East Coast as a student in the six-month Farmer Training Program at the University of Vermont. Never intending to stay, she fell in love with Vermont, farming, and the connections she made, and never left.
Alisha Utter, owner of Arbor Farm Market in South Hero, holds fresh cut flowers for sale delivered from a nearby farm.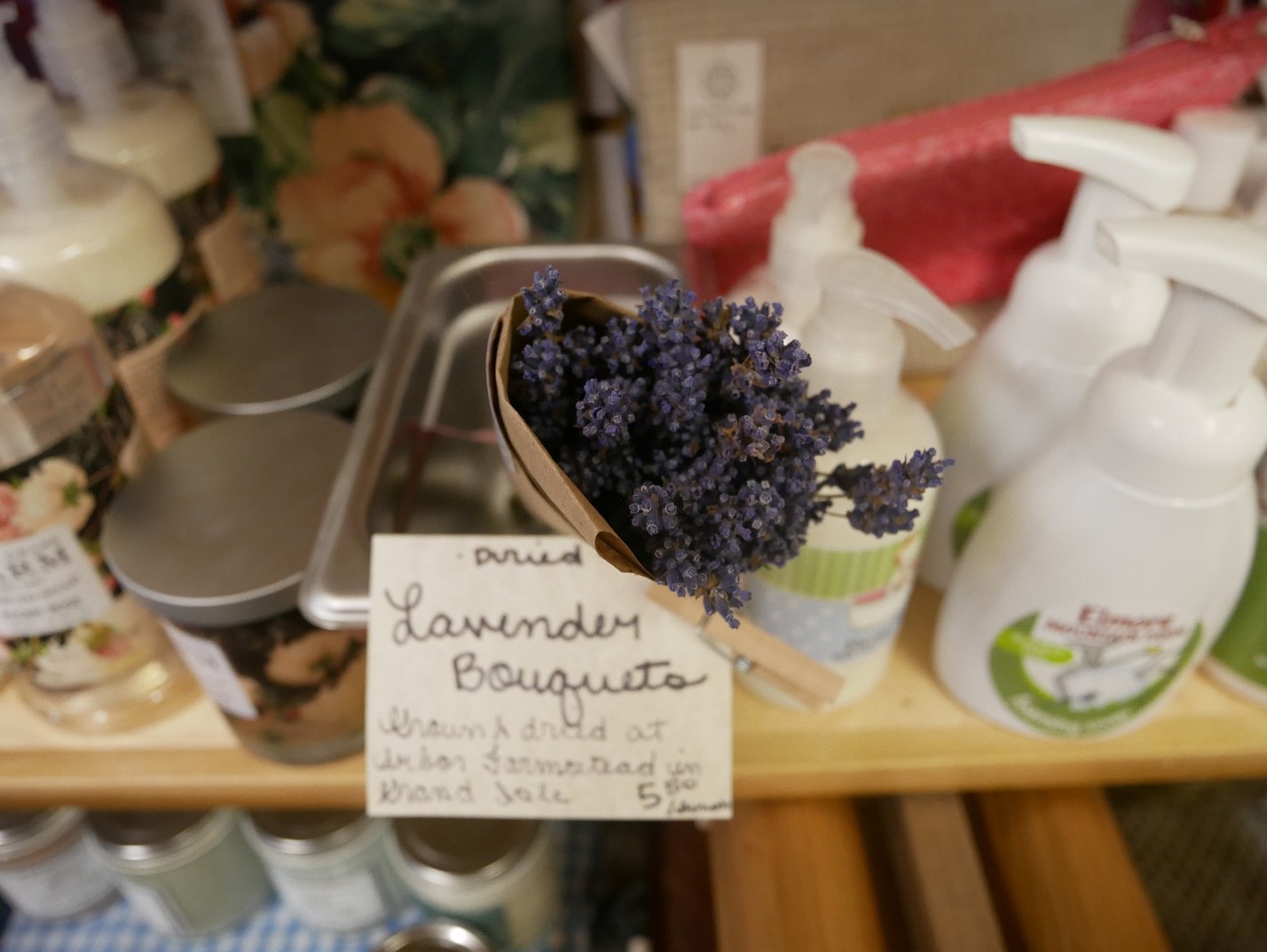 "With the farmer training program, we had the opportunity to be connected with folks like Corey Pierce at Bread and Butter Farm and looked at their model of the on-site farm stand," Utter said as she reflected upon her experience of opening a farm stand at her own Grand Isle farm and then ultimately deciding to open the retail store in South Hero. "This location is really key because it's the bottleneck of the islands. Everyone traveling north passes this spot, which is not the case if we remained on the farm."
Utter got her confidence to farm in the islands after leasing land for a season from the Allen family of Allenholm Farm and forming relationships with other nearby farmers.
"It's been so nice because I think this business model could only be successful with a degree of trust and familiarity. So, when I made those phone calls to farmers early on saying, 'I have an idea to pitch to you,' having that trust in the relationship in that they know we would do our very best to represent them and to share their story; it's such a pivotal part of our business model."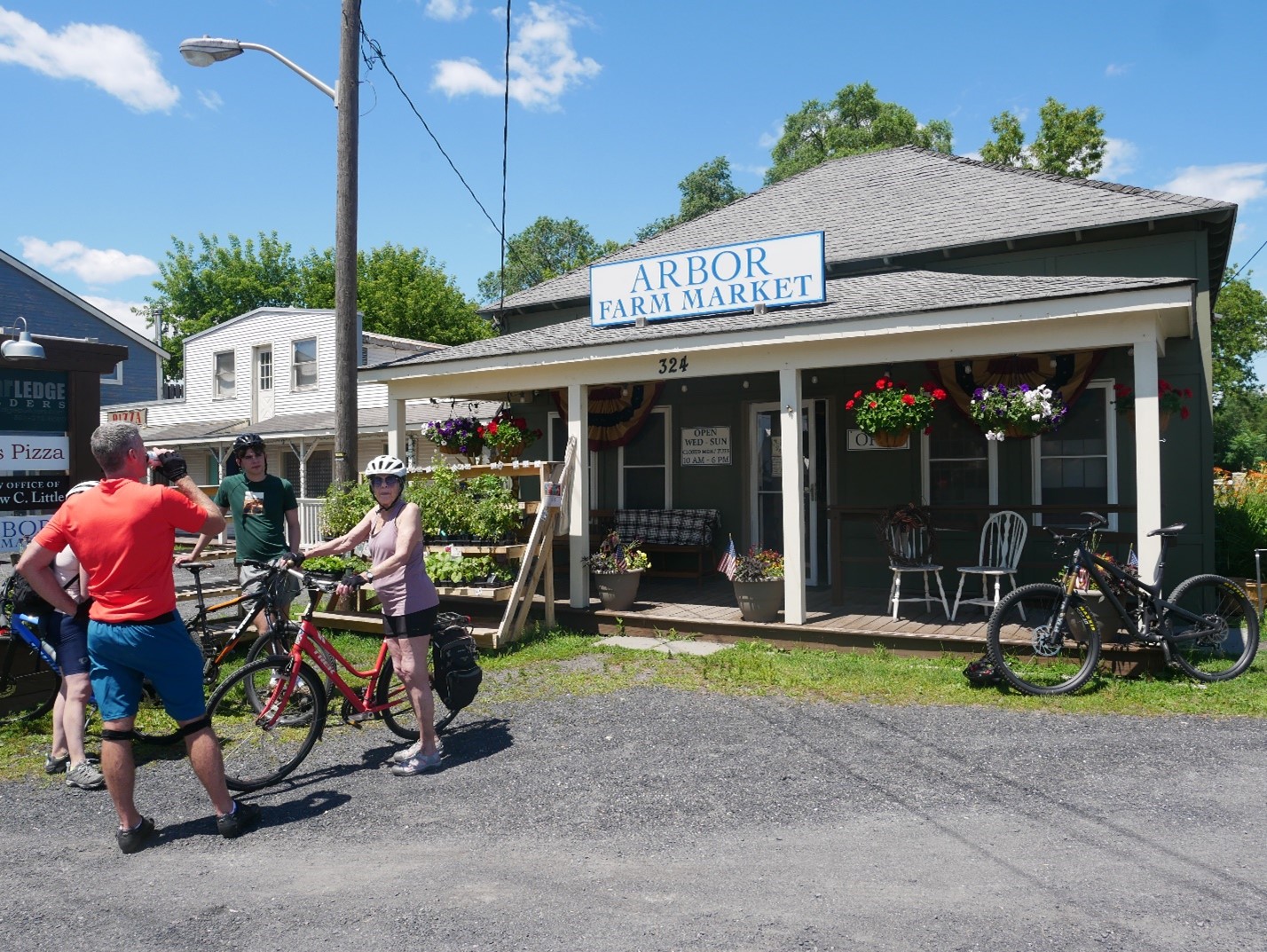 Arbor Farm Market is located in 100 plus-year-old building, once home to the post office and CIDER (Champlain Islanders Developing Essential Resources).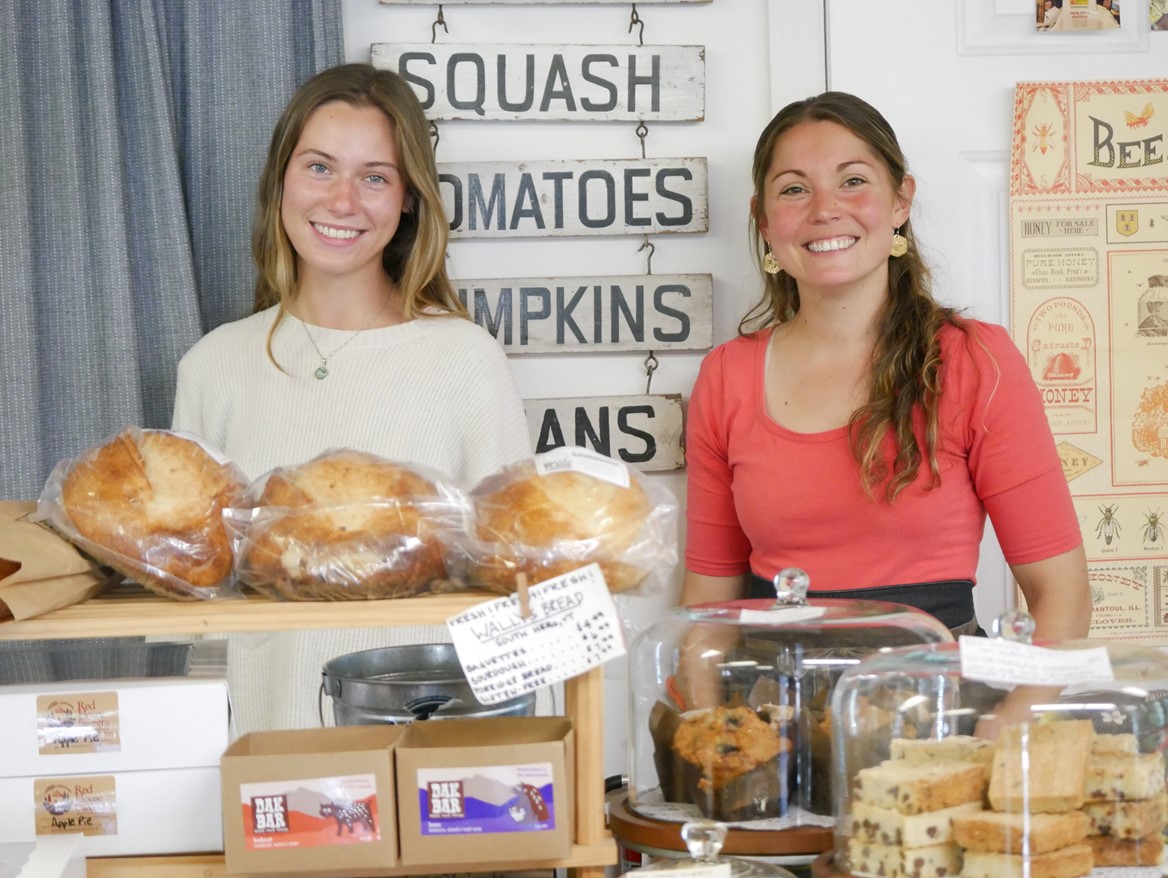 Utter recently hired her first employee, Jocelyn (left), to accommodate the growth of the farm store.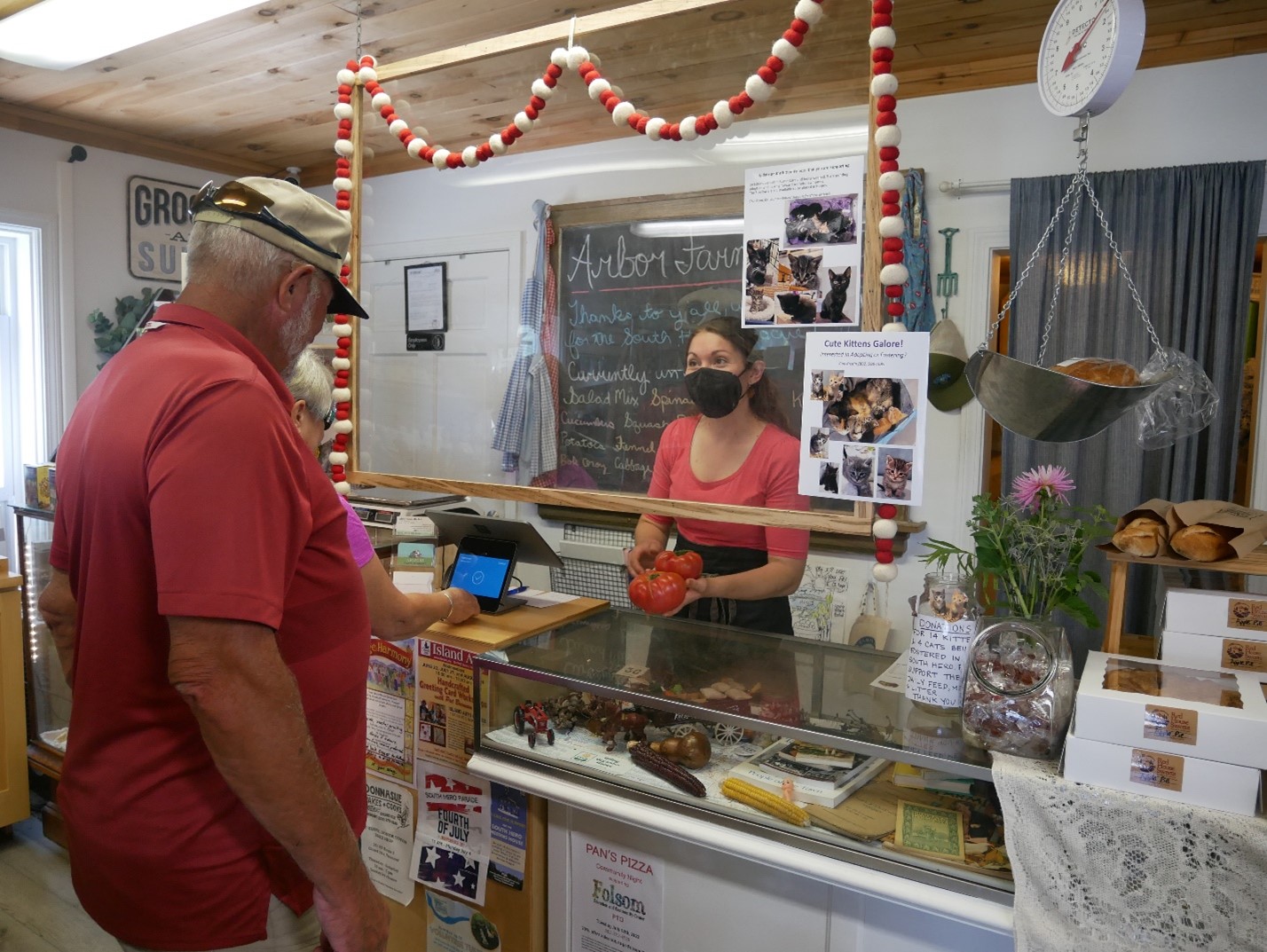 A Lesson in Buying What's in Season
Utter says it's important to her for customers to be able to tell what time of year it is when they walk into the store, based on the produce available.
"I think that experience has gotten diluted from commercial supermarkets where everything is available all the time," Utter said. "It's fun to be part of the excitement of the ephemeral nature of living in New England with things passing so quickly. My being here has allowed me to have those conversations with folks. Like when they're asking for sweet corn in May, explaining, 'Well our season here in Vermont is later, and this is when you can expect it.' That's been really rewarding."
As Utter searched in the back of the store for the recently delivered tomatoes, the customer looking for them returned. Clearly, these tomatoes were worth seeing.
Sure enough, they had been delivered, and they were one of a kind, barely fitting in the palm of his outstretched hand. He beamed for a photo, surely knowing that he had found something special in South Hero.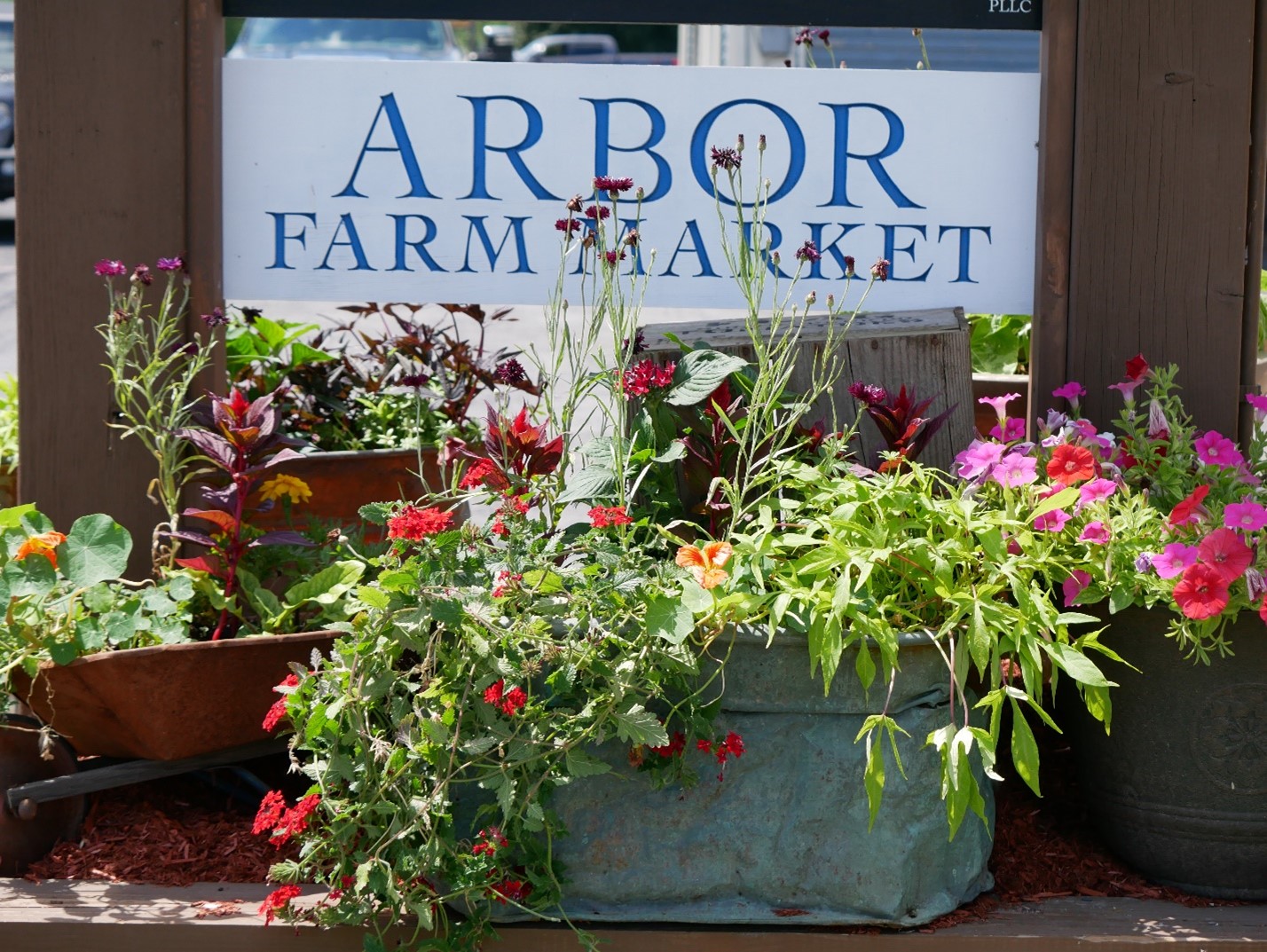 Posted by Nick Lane