When Jason Breault started working at Keeler's Bay Variety in South Hero, Vermont he was only 14 years old. He lived two houses down from the well-known Vermont country store and it made for a convenient summer job. Flash forward twenty-four years later to 2022 and Breault is still behind the counter.
It's a testament to the positive experience both employees and customers receive at the family-owned Vermont country store, operated since 1974 by the Horne family.
"You truly get to know people and their families and you call people by their name," Breault said. "It's almost a little bit like Cheers, which I don't think you're going to get if you go into a bigger corporate store."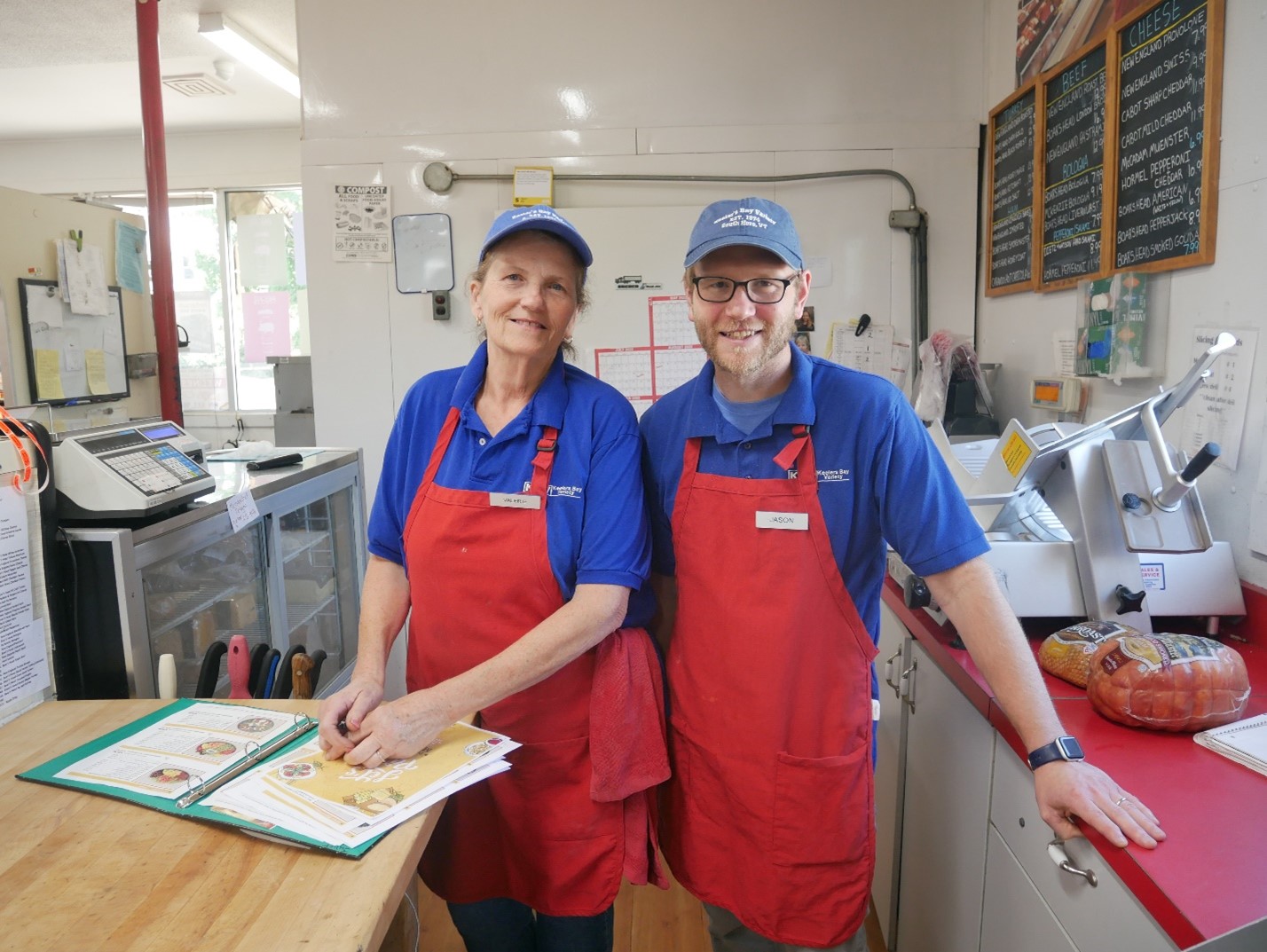 Longtime Keeler's Bay Variety employees, Val Hunter and Jason Breault.
Breault isn't the only longtime employee at Keeler's Bay Variety. His co-worker Val Hunter has worked at the store for a combined 35 years. Hunter remembers children that came into the store with their parents and now come back as adults with their own kids.
"The people have kept me here, definitely the people. Watching the families grow and the generations come in; to me, that's been the best," Hunter said, sitting next to a door plastered with Christmas cards customers sent to the store. A symbol of how important relationships are in the picturesque Champlain Islands vacation spot.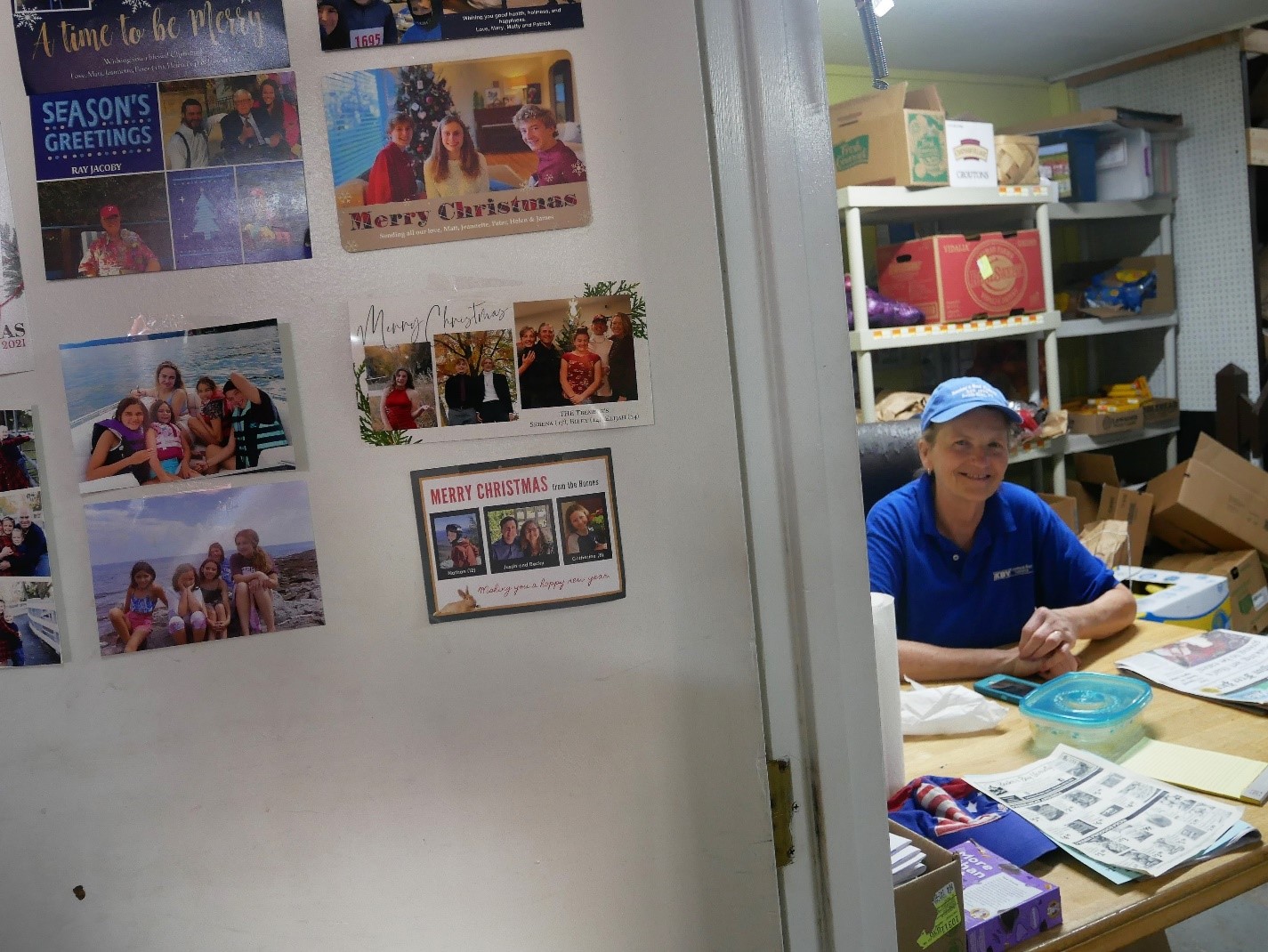 "It's because of the customer service we provide and the fact that if we don't have something we will go out of our way to try to get it for them or carry it," Hunter said. "People are amazed. Very seldom can they not find what they are looking for."
With 20 employees that are more like family than staff, and the ability to make the most of their limited square footage, Keeler's Bay Variety has kept the box stores at bay and is the only grocery store of its kind on the islands. The closest chain grocery store is almost 30 minutes away in Milton.
The store's online reviews are overwhelmingly about the eclectic things you can find from local wine to propane for your grill to swim toys. One wrote, "If KBV doesn't have it, you don't need it." And another, "Love this place. How could you not? It has everything you need...if you are local you already know how cool this place is. If you're not then stop by and see."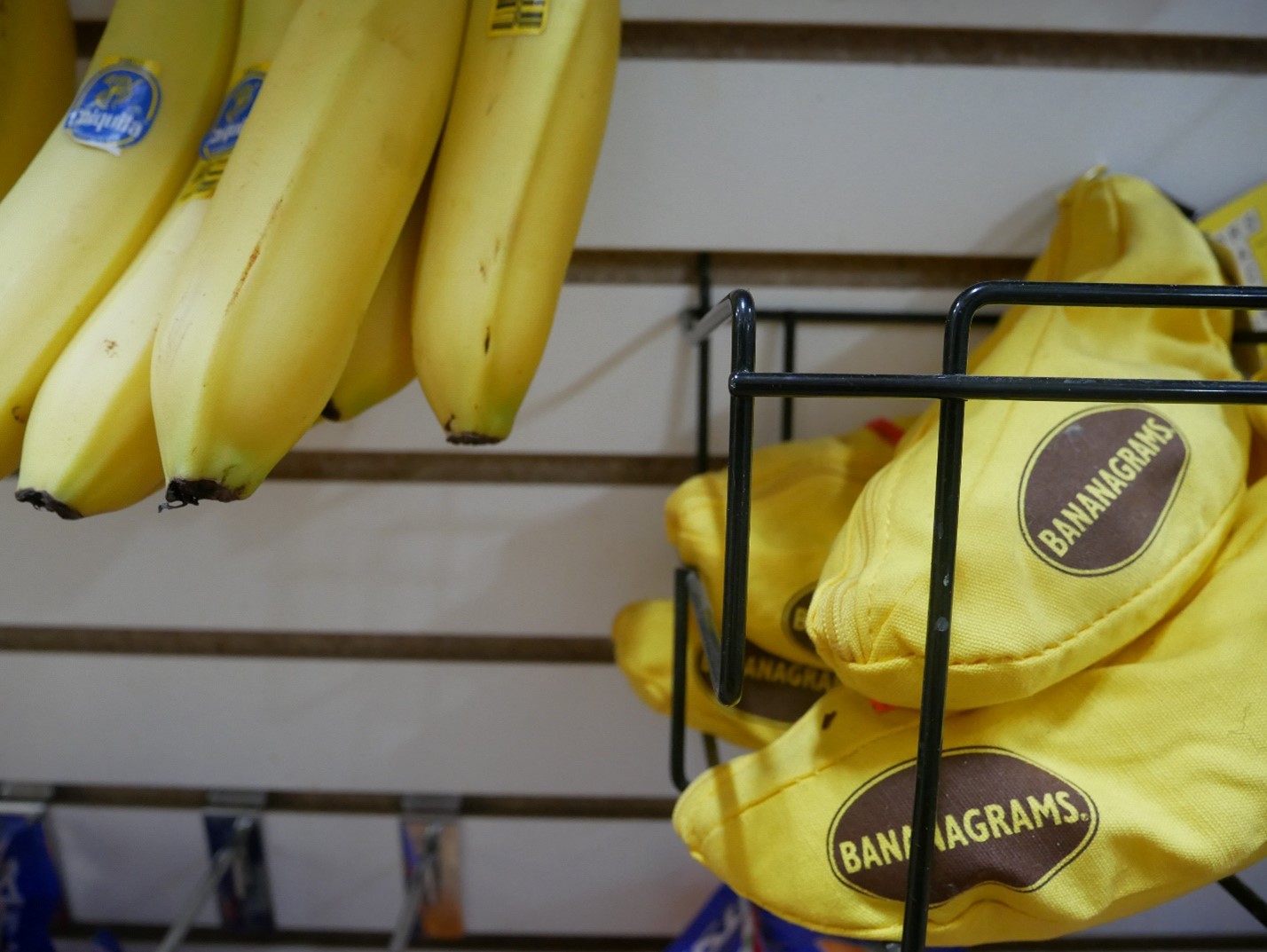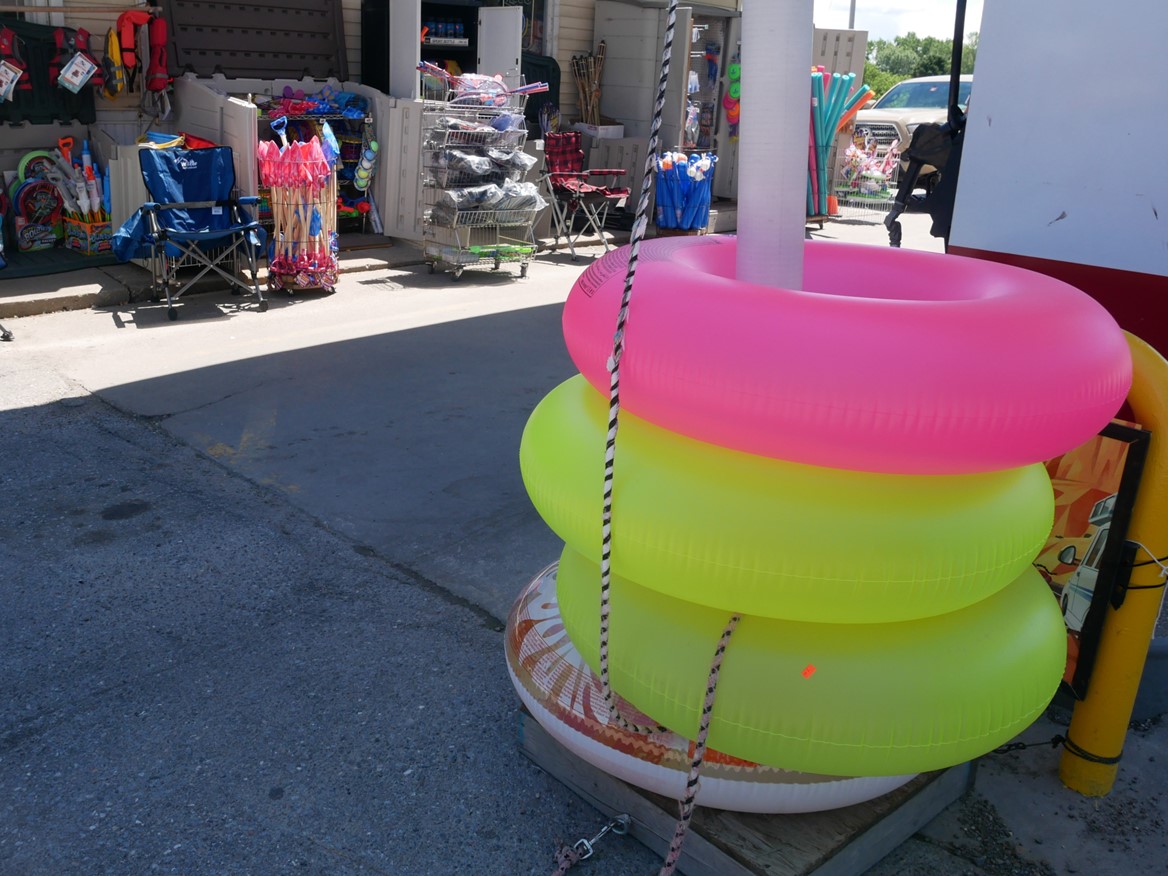 Whether you need bananas or Bananagrams, Keeler's Bay Variety has everything an islander might need. They make it easy to grab a pool tube and beach supplies while you pump your gas.
When they bought the store, husband and wife team Mark and Gail Horne moved from Burlington to South Hero, where they raised their family while setting up shop. One of their daughters, Wendy, was born three years after the family bought the store, and took an interest in it after college. She's since become an owner.
"It's such an interesting space," Wendy Horne said. "It's like a country store, only bigger. We have a deli and a meat department, a butcher, a bakery, and a liquor store here. It looks bigger on the inside than it does from the outside. It's definitely an interesting structure."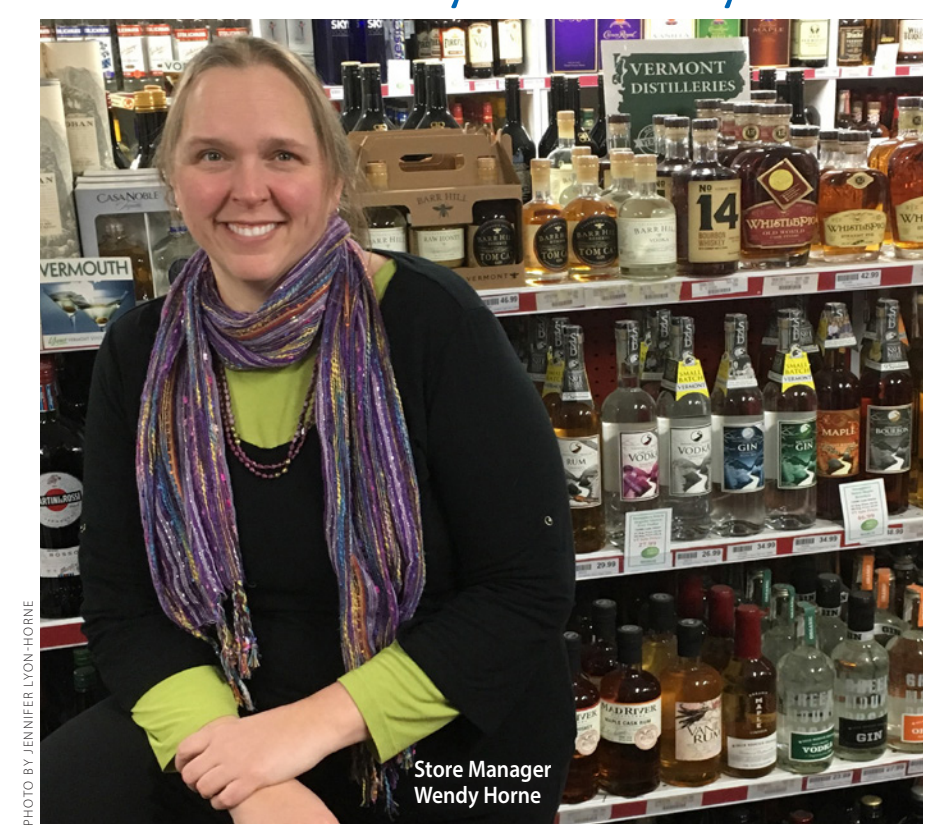 Over the years, Horne says one of the biggest changes to the store has been the liquor, beer, and wine selection. As craft beverages have become more popular, the store has added more space for local options from island favorites like Snow Farm Vineyard and Kraemer and Kin.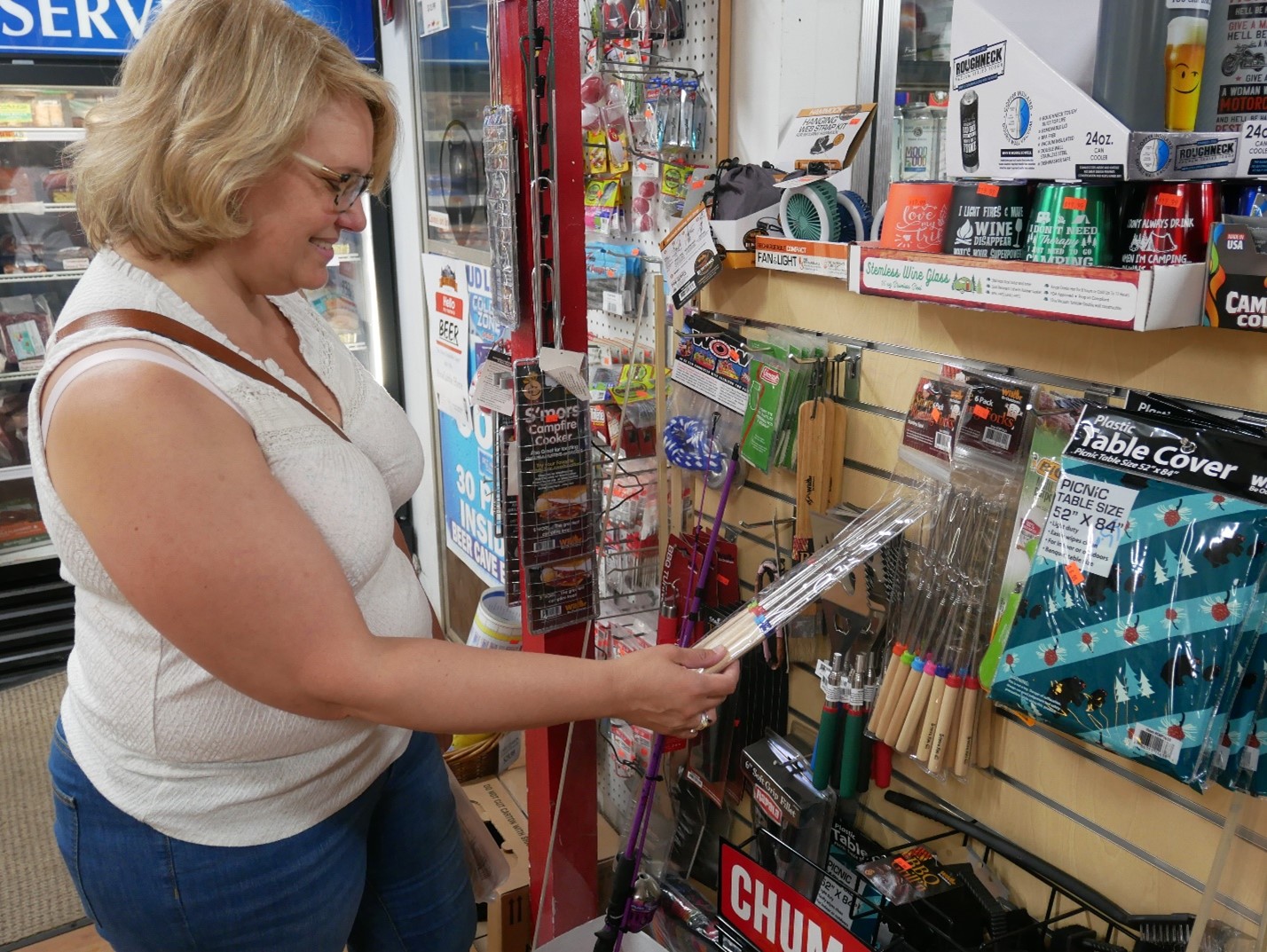 Customer Lara Gentchos checks out s'more sticks at Keeler's Bay Variety in the well-stocked summer supplies section.
Customer Lara Gentchos has been shopping at Keeler's Bay since she moved to the islands three years ago. Gentchos shops for everything from wine to a cup of coffee to health supplies and her family's dinner. Like Breault twenty-plus years ago, her teenage son just got his first summer job this year at Keeler's Bay. Gentchos says the store is the lifeblood of the community and being family-owned makes a big difference.
"Having the central store be family-owned just really goes along with the life in the Champlain Islands. It's incredibly personal and personable. People live out here to get away from box stores and to get away from that kind of crowded anonymity, and the islands are all about having space to be who you are," Gentchos said. "So, having family-owned or locally owned businesses that are owned by people you know means so much."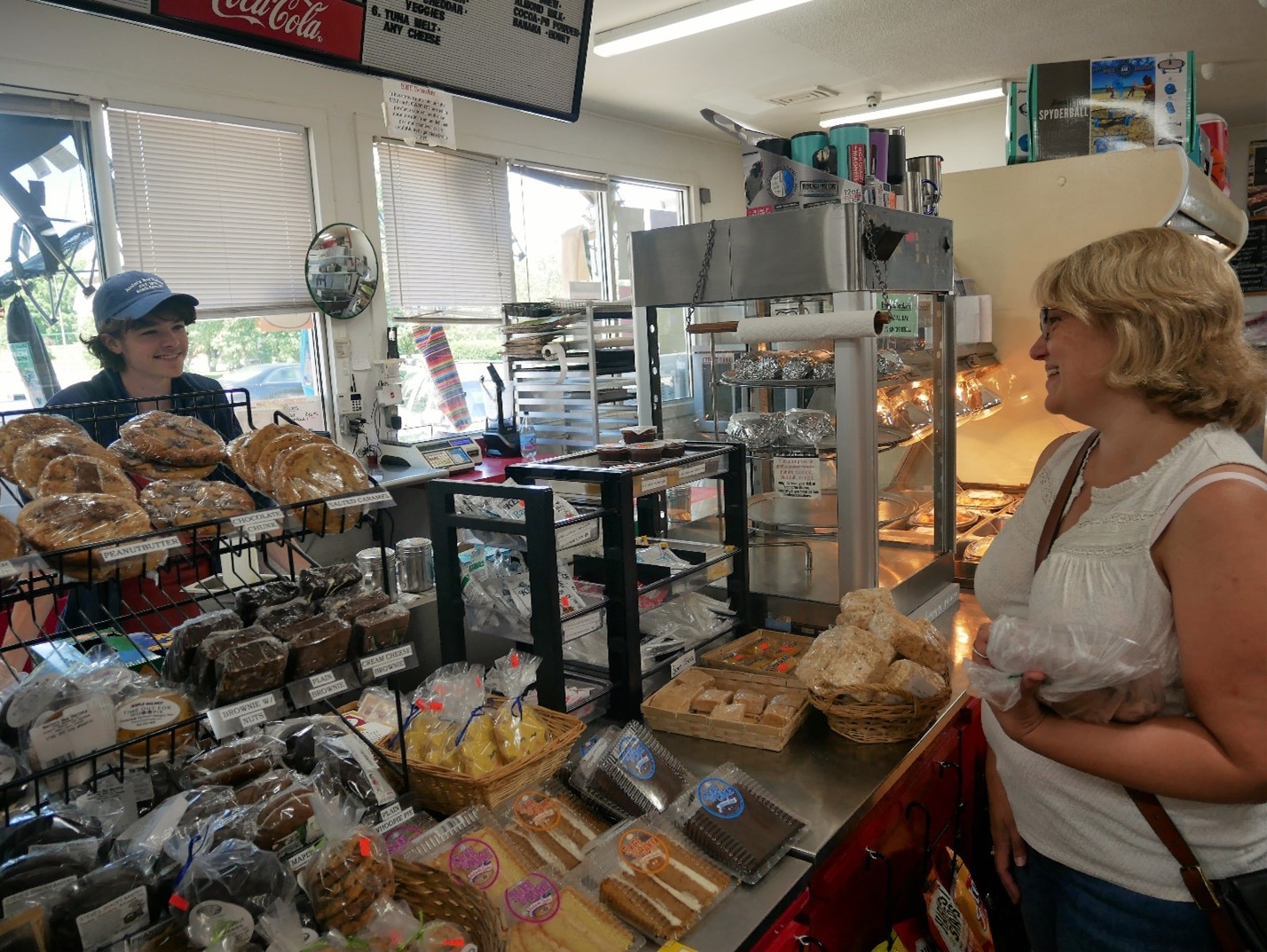 Customer Lara Gentchos chats with her son who recently got his first job at Keeler's Bay Variety.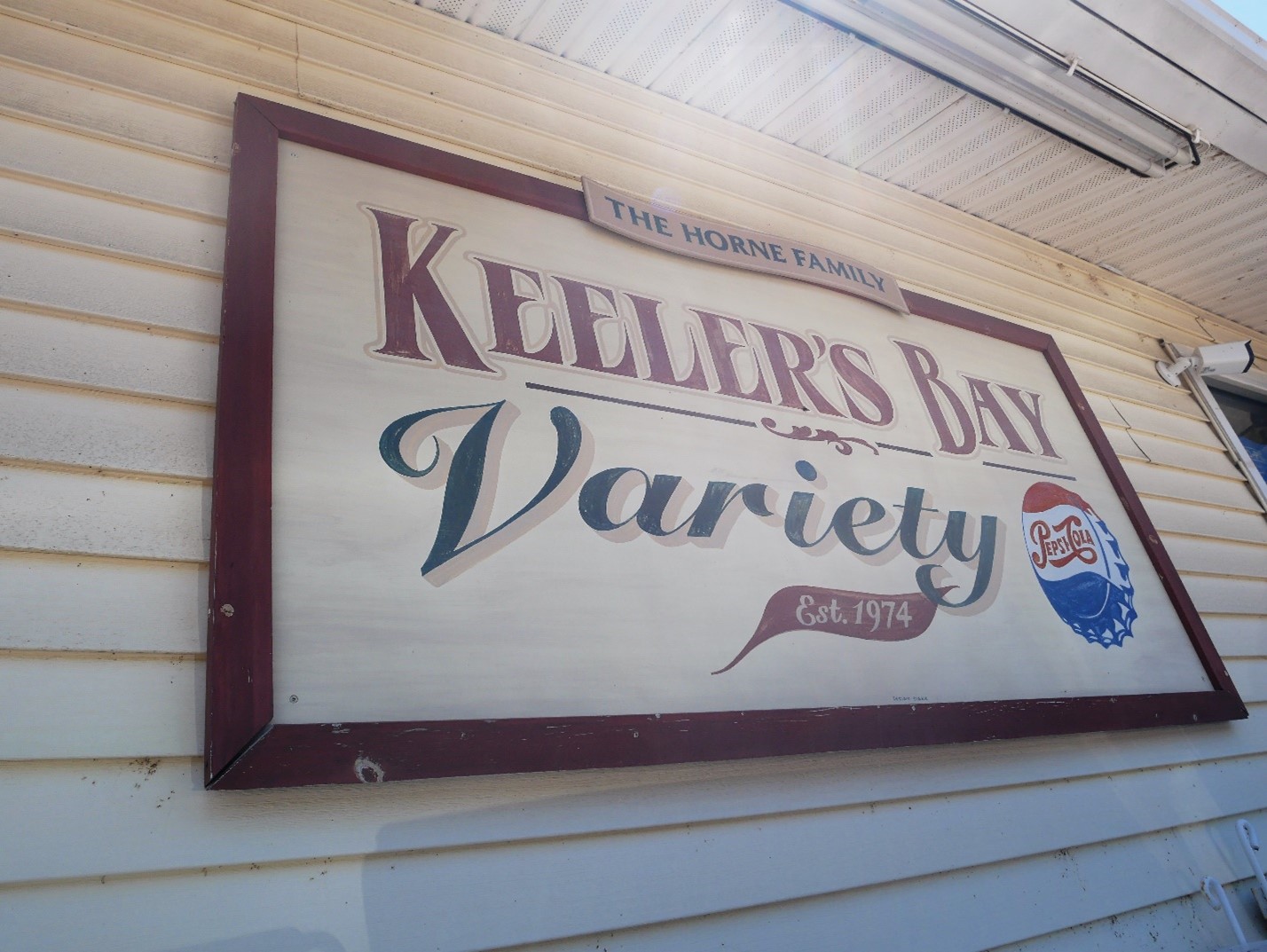 Keeler's Bay Variety in South Hero has been operated by the Horne family since 1974.
Posted by Dave Lane