If you're into craft spirits and looking for a new experience that will delight your taste buds, then a trip to the new Vermont distillery at Snow Farm in South Hero is sure to satisfy.
The craft distillery is creating a unique blend of spirits made from local grapes grown on-site and fruit from neighboring farms.
Snow Farm is bringing expertise gained from decades of winemaking to the world of Vermont distilling to create spirits you won't find anywhere else.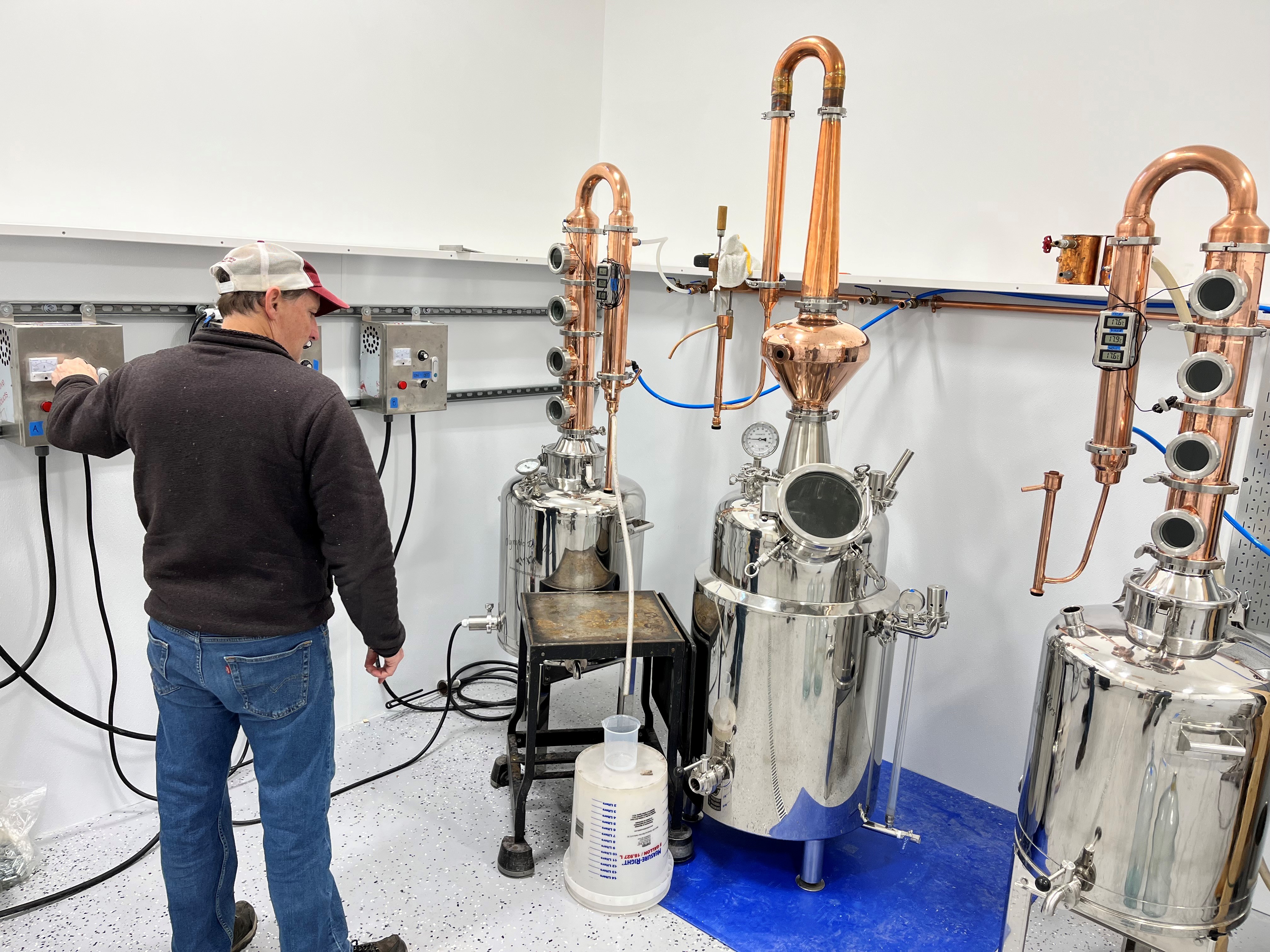 Distiller and winemaker Patrick Barrelet checks on the stills at Snow Farm Distillery.
A New Source of Craft Spirits in Vermont
Distilleries have popped up more frequently across Vermont in the last decade. Many wineries and breweries are discovering that distilling is a natural extension of their business. It's a way to utilize nearly all of the ingredients used in the beer or winemaking process.
"We make wines with our grapes, and traditionally the solids from the skins are composted," Head Winemaker and Co-owner Patrick Barrelet of Snow Farm Vineyard and Distillery explained. "Instead of putting it back in the ground, we thought, 'Why don't we do it like they do in Europe where they make some really good grappa or grape pomace brandy?' In Italy, Switzerland, and France, it's called marc. It's all pomace brandy made of the skins, sediment, and residue of the grapes."
Distilling is also an opportunity to turn excess grapes or young fermenting wine from a surplus year into spirits.
It's a natural way to expand the offerings at the South Hero tasting room to appeal to a wider audience.
Barrelet, who is as connected to the farmland and growing season as he is to breathing, says using every part of the grape brings him the most enjoyment.
"We're doing as much as we can with what we grow; for me, that's what it's all about. It makes sense to be full circle." Barrelet said.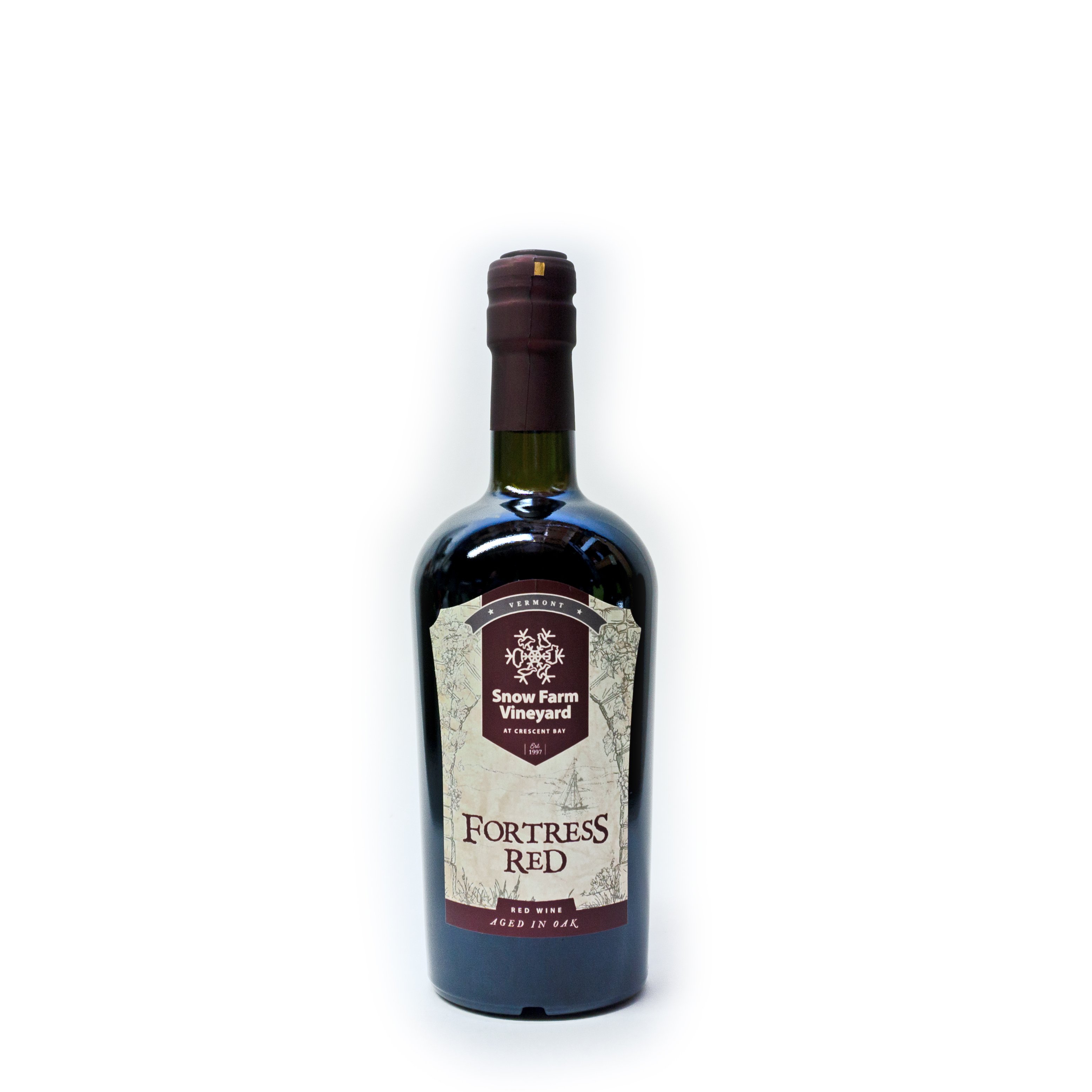 This fortified Port-style wine is made with brandy distilled onsite using grapes grown at Snow Farm.
The Distilling Process & New Products
Alcohol can be made with anything that contains sugar. Potatoes are turned into vodka, grains into whiskey, and fruit into brandy. At Snow Farm, the focus is on the latter; using grapes from the vineyard and sourcing local fruit and herbs to create fortified wine, brandy, and liqueur to be sold at their tasting room.
"Fresh ingredients always make for superior products," Barrelet said.
Once the fruit is harvested, it's fermented in stainless steel tanks before being distilled in stills. After distillation, the final product is often aged in oak barrels before being ready to be bottled. It's no wonder spirits are so flavorful!
Barrelet describes the process with a passion that is rooted in his love for the science of creating alcoholic craft beverages. He's currently working on his first batch of brandy made from apples from nearby Hackett's Orchard in South Hero.
"They pressed the apples, we picked up the juice, fermented it, and put it through the still," Barrelet said of the process. "You can make alcohol as long as you have your base or your mash that contains sugar, whether it's potatoes, beets, grains, grapes, or apples. The still collects and condenses the alcohol which boils off from the mash."
Barrelet says the apple brandy will be put through the still twice, which creates a lighter and purer spirit.
The initial list of products coming out of the distillery includes:
Apple Brandy (Spring 2023)

Crème de Cassis, a raspberry liqueur (Spring 2023)

Fortress Red, a Port-Style wine fortified with brandy (shown above)

Next up, Barrelet will be working on a gin made from juniper berries that grow wild at Snow Farm and an aronia berry liqueur made from the berries sourced locally for Snow Farm's Rosé wine.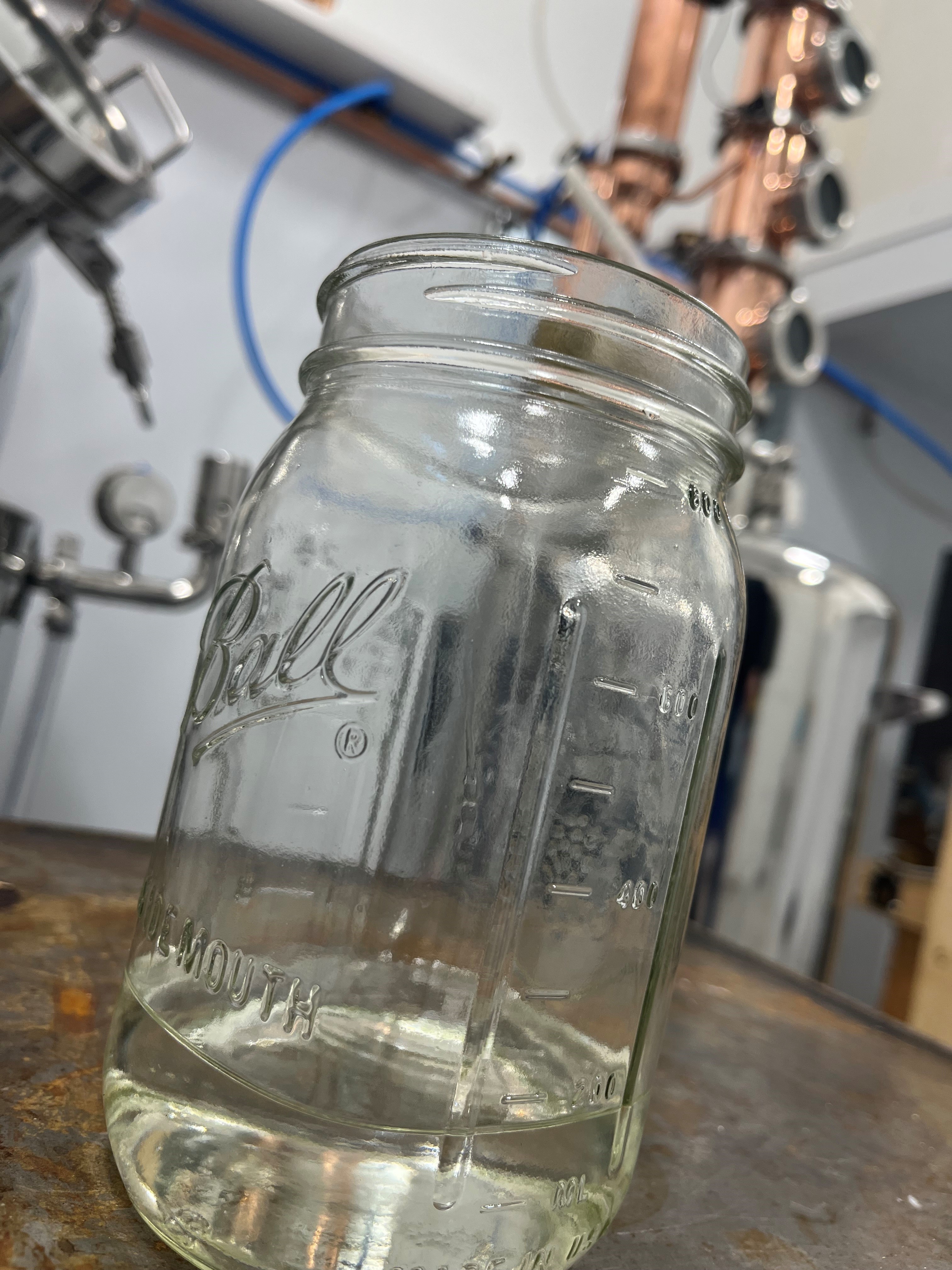 Alcohol, fresh from the still.
For the Love of Flavor & Quality
Snow Farm Vineyard and Distillery strives to create something that stands apart from mass-produced spirits and gives customers an unforgettable experience every time they take a sip.
What sets Snow Farm apart is its use of fruits grown on-site or at nearby farms to create unique flavors that you won't find anywhere else.
If you find yourself in the area looking for something special to sip on, don't miss out on visiting this one-of-a-kind Vermont distillery and winery. With its dedication to quality ingredients and passion for flavor, and an unbeatable location in the Champlain Islands, it promises an experience like no other when it comes to wine or spirit drinking.
Make sure you put this destination on your list of must-visit spots next time you're in the area!
Posted by Dave Lane