Fall festivals in Vermont are a celebration of harvest-time and the bountiful gifts that mother nature and our hard work provided!
Whether harvesting grapes, apples, pumpkins, or the last of the vegetables from your garden, it's a proud and bittersweet moment that marks the end of warm days and the last hoorah before we all hunker down for winter.
The Champlain Islands have a deep history in agriculture. The land has been farmed for hundreds of years and much of it is still in agriculture today or preserved so that it can never be developed.
Fall festivals and events in Vermont in the Champlain Islands are a way to celebrate our food and beverage producers in one of the most scenic parts of the state.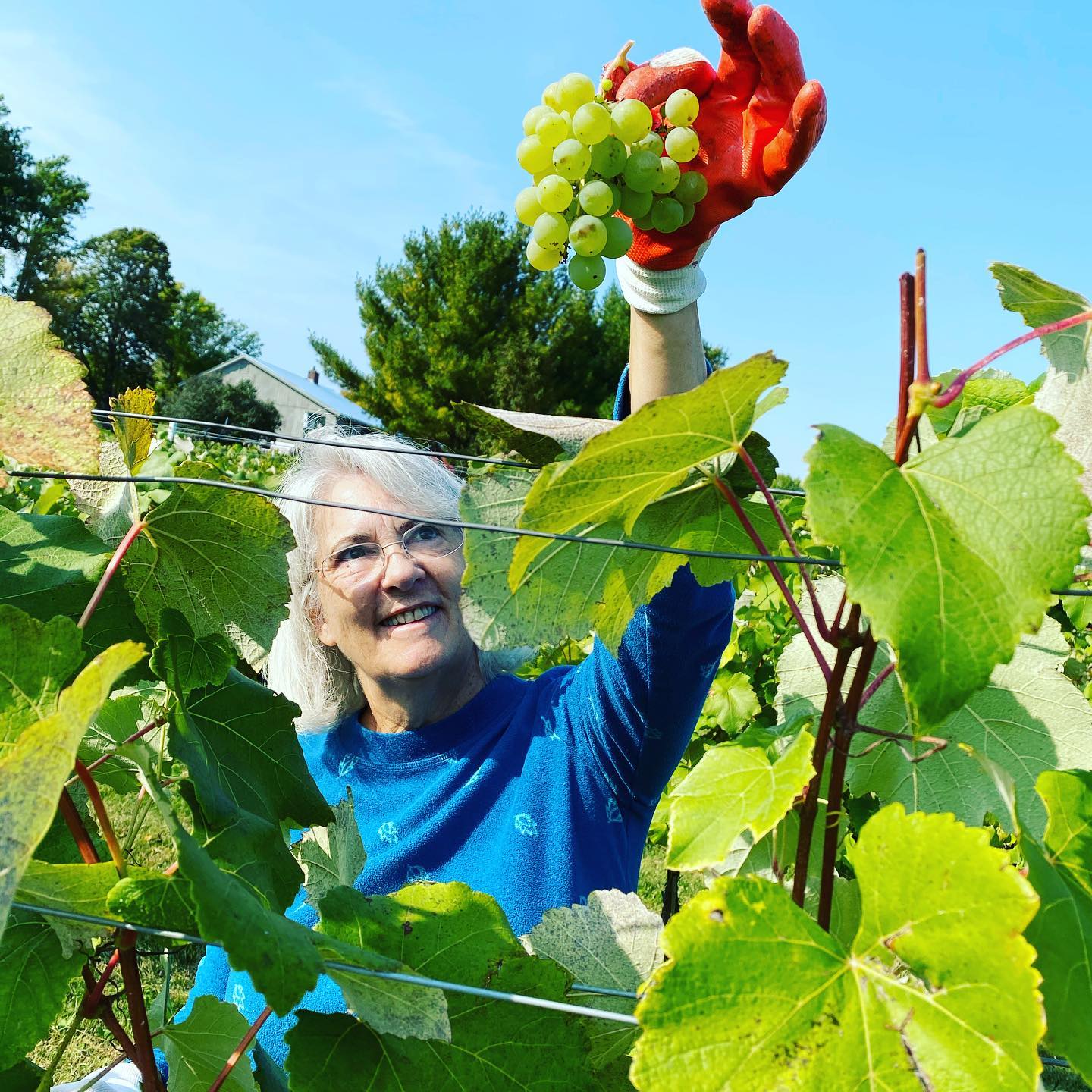 Vermont Fall Festivals & Events in the Champlain Islands
These festivals and events in the Champlain Islands have been a tradition for many years.





Harvest Festival at Snow Farm Vineyard
Sunday, Oct. 8, 2023.
Snow Farm Vineyard's Harvest Festival is an afternoon full of grape stomping, food trucks, live music, wagon rides, lawn games, and of course, wine tastings!
There will be a campfire to keep you toasty and the celebration going as long as possible.
You're invited to enjoy the easy hike up Fox Hill behind the vineyard to enjoy the views.
Enjoy the day at Snow Farm during our favorite time of year!

Champlain Islands Farmers Market Harvest Festival
Saturday, Oct. 7, 2023 from 10 a.m. to 3 p.m. at Saint Rose of Lima Parish in South Hero
The Champlain Islands Farmers Market Fall Festival has live music, games on the lawn, fall foods, crafts, and more.
Support local farmers and producers while enjoying a fun fall day!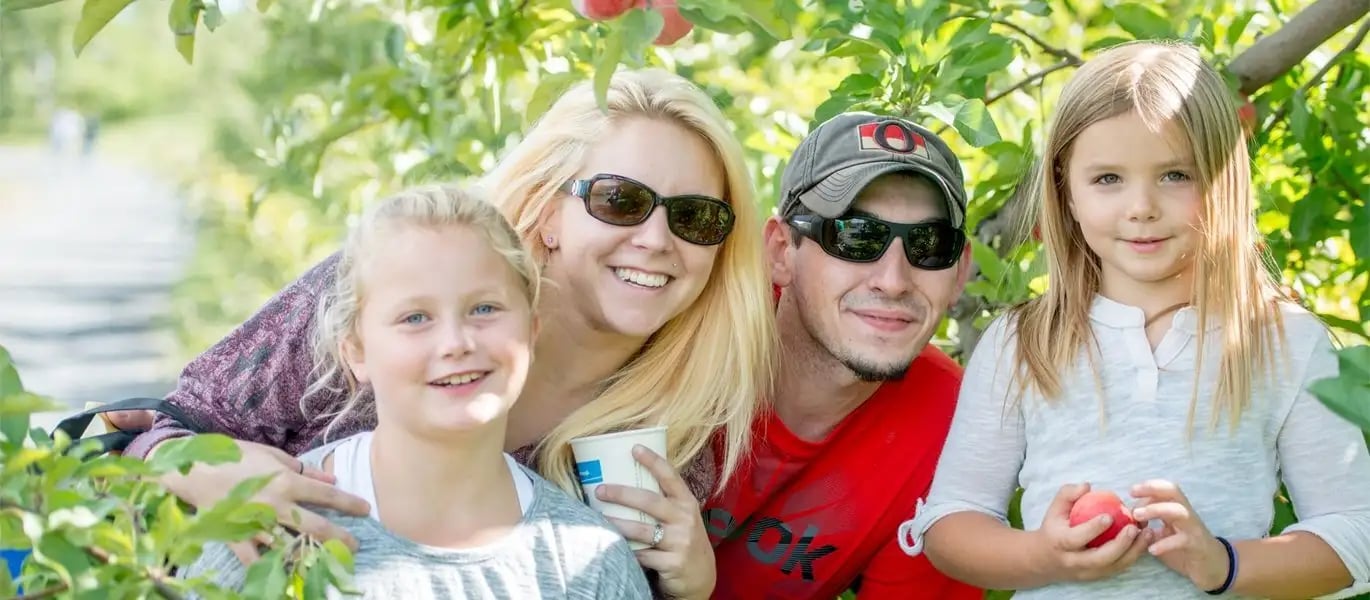 Photo credit: Blue Cross Blue Shield of Vermont
Apple Days at Allenholm Farm
Sept. 23 through Oct. 8, 2023
Allenholm Farm is one of the many farms in the Champlain Islands that has been around forever. In 2020 they celebrated 150 years!
Allenholm hosts an Apple Days in September at their 25-acre farm.
Blue Cross Blue Shield of Vermont hosts a lottery for a limited number of vouchers for "Apple Days", at eleven orchards across the state including Allenholm. If you win, bring your voucher for a free pick-your-own peck of apples thanks to Blue Cross Blue Shield of Vermont from Saturday, September 23 through Sunday, October 8, 2023.
Allenholm provides fun activities, including kids' games and apple-based, healthy snacks. And if you're feeling adventurous, you can look for hidden blue apples around the orchard. Find one, and you'll receive a prize!
Check the Allenholm Farm Facebook page for more details.
Happy Fall Harvest in Vermont!
This post was provided by Snow Farm Vineyard in South Hero. We hope you'll stop to see us this fall or shop our wines online!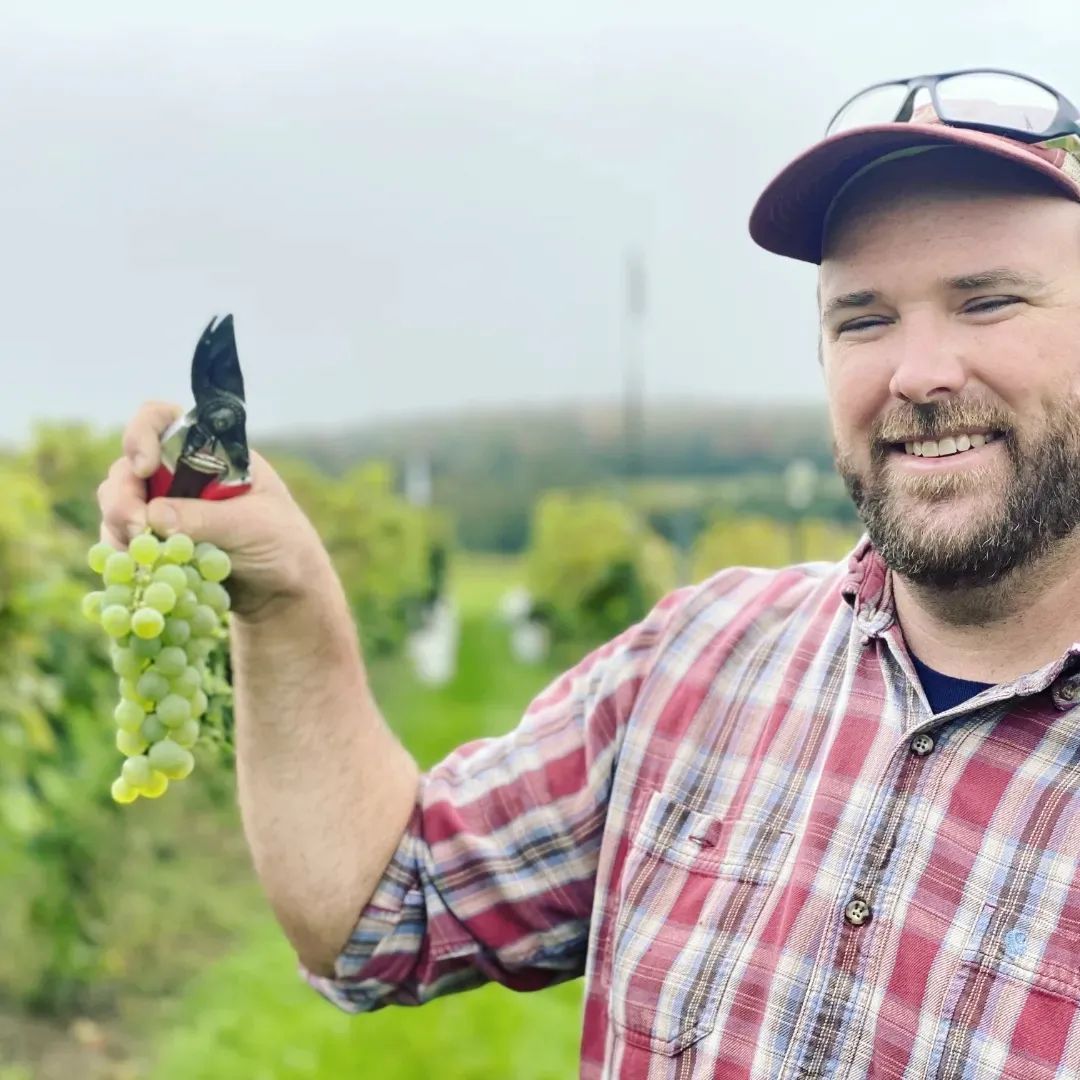 Posted by Nick Lane