The Vermont hiking experience is probably best known for the big mountain hikes on Mount Mansfield, Smugglers Notch, Jay Peak, Camels Hump, Lincoln Peak, and the list goes on.
Not all Vermont hiking is influenced by the steep inclines and goat paths to great iconic peaks. For example, the short hike up Fox Hill above Snow Farm Vineyard boasts breathtaking views of Lake Champlain is one of few hikes in the Champlain Islands.
Fox Hill Hike
Trailhead: Snow Farm Vineyard in South Hero
Time to the Top (one-way): 15-minutes
Level: Easy walk
Download the Fox Hill map
The Fox Hill hiking trail opened in 2014 along the edges of an old hay and cornfield known around the farm as "the side hill." This field was cleared with most of the rest of Vermont in the 1940s and was worked as a farm field ever since.
The hike starts at the tasting room located at 190 West Shore Road with parking. It's always recommended to check in with tasting room staff before venturing out on the hike. Vineyard work including irrigation and trellis work can present obstacles and hunting seasons are good to be aware of.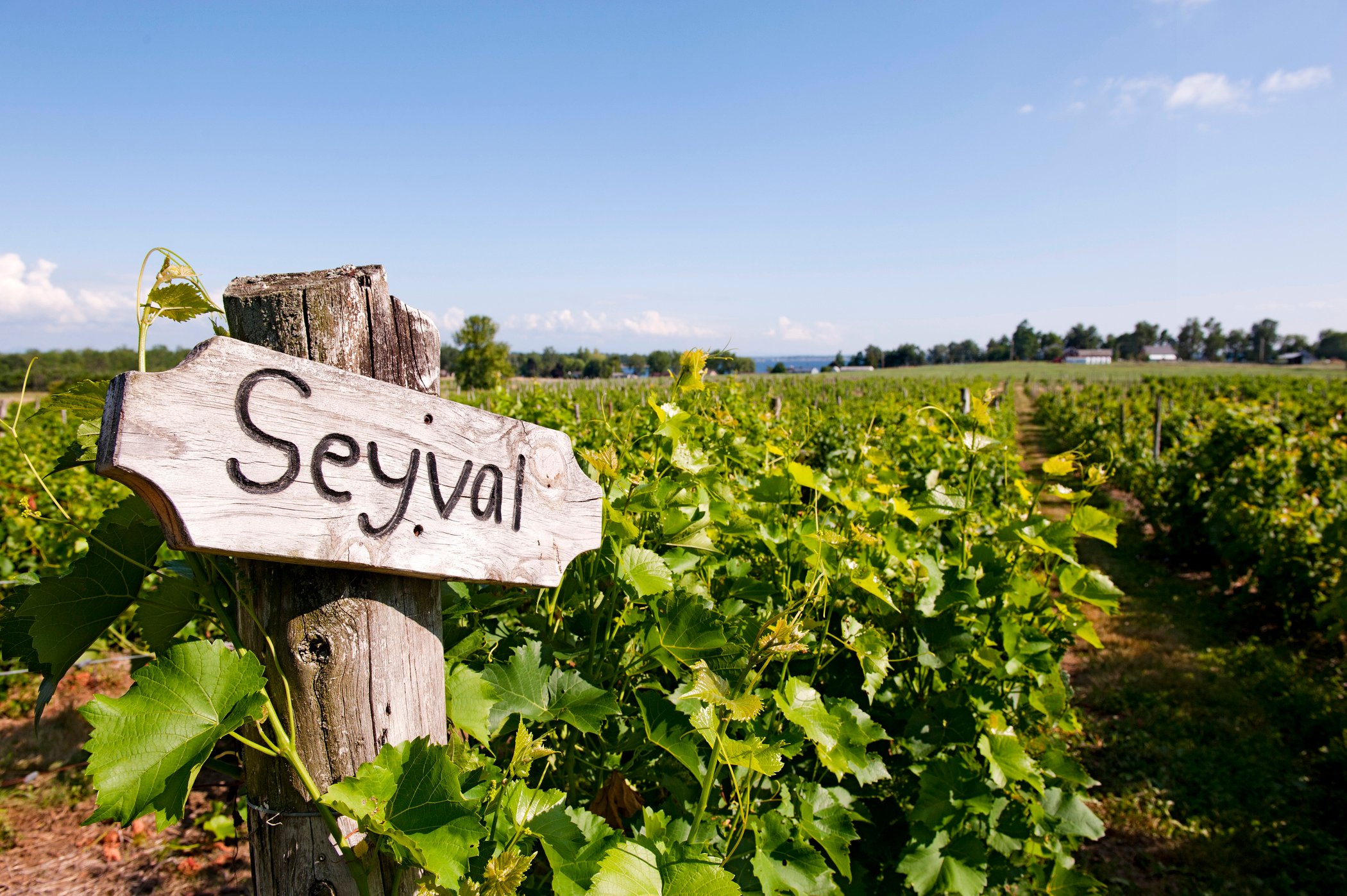 Start out at the tasting room and walk down the end of the vines until you reach the corner of the vineyard just after the start of the Seyval Blanc grapevines. To your left, a road opens up through the cedar trees. Walk up into the clearing and continue along the woodline until you reach the top. Turn around to take in the view of Lake Champlain and the mountains.. There are a few benches and tables to set your wine on to take photos.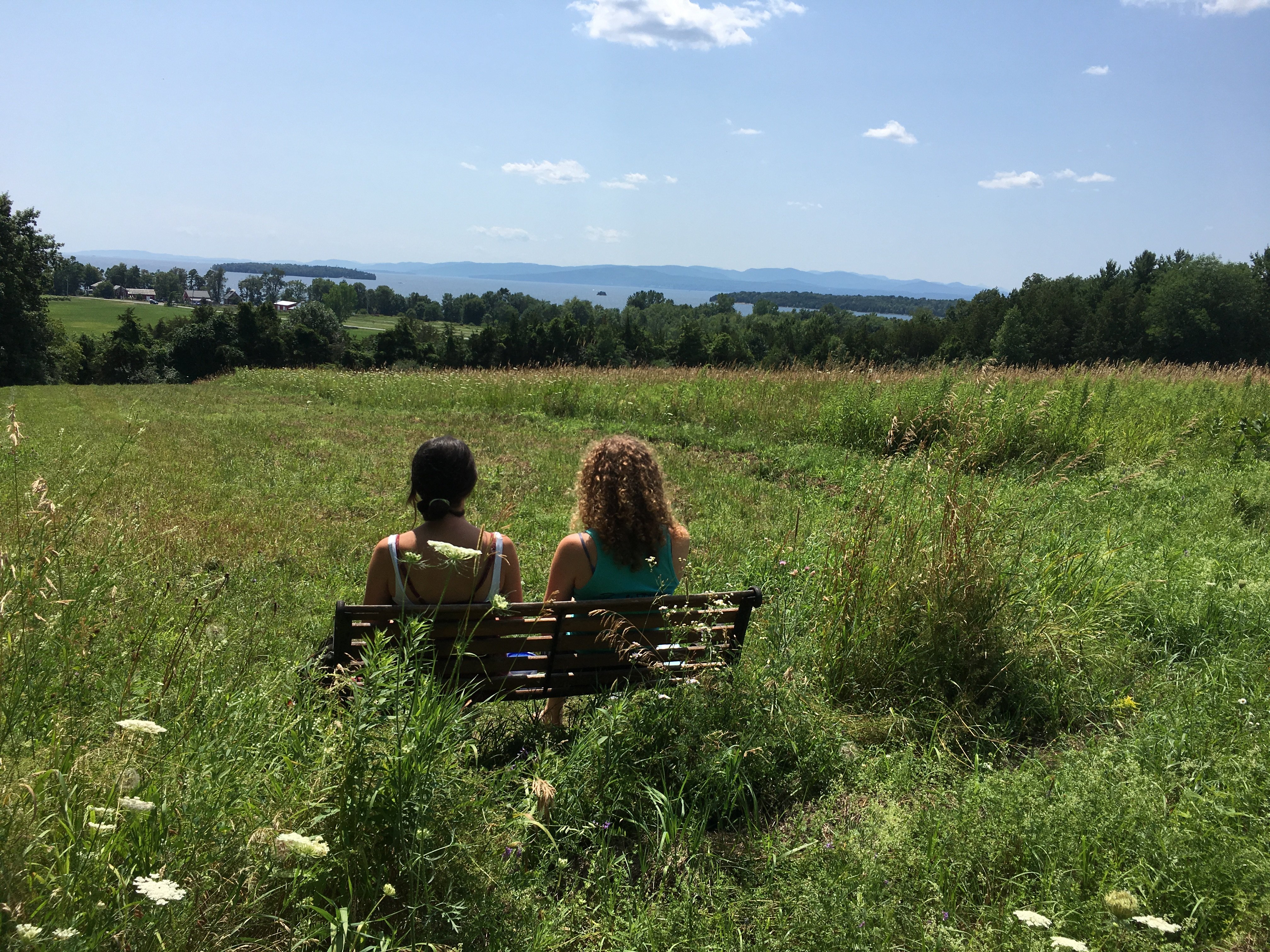 Vermont hiking in the Champlain Islands is somewhat limited to back roads and a handful of awesome hiking trails, not to be underestimated. Visit the tasting room and take a hike up Fox Hill Today. The trail is considered open during our business hours and for more information call us at 802-372-9463.
Wine is always allowed on the hike but please don't leave any glassware in the vineyard or along the way.
Take only pictures, leave only footprints, a good slogan for any Vermont hike.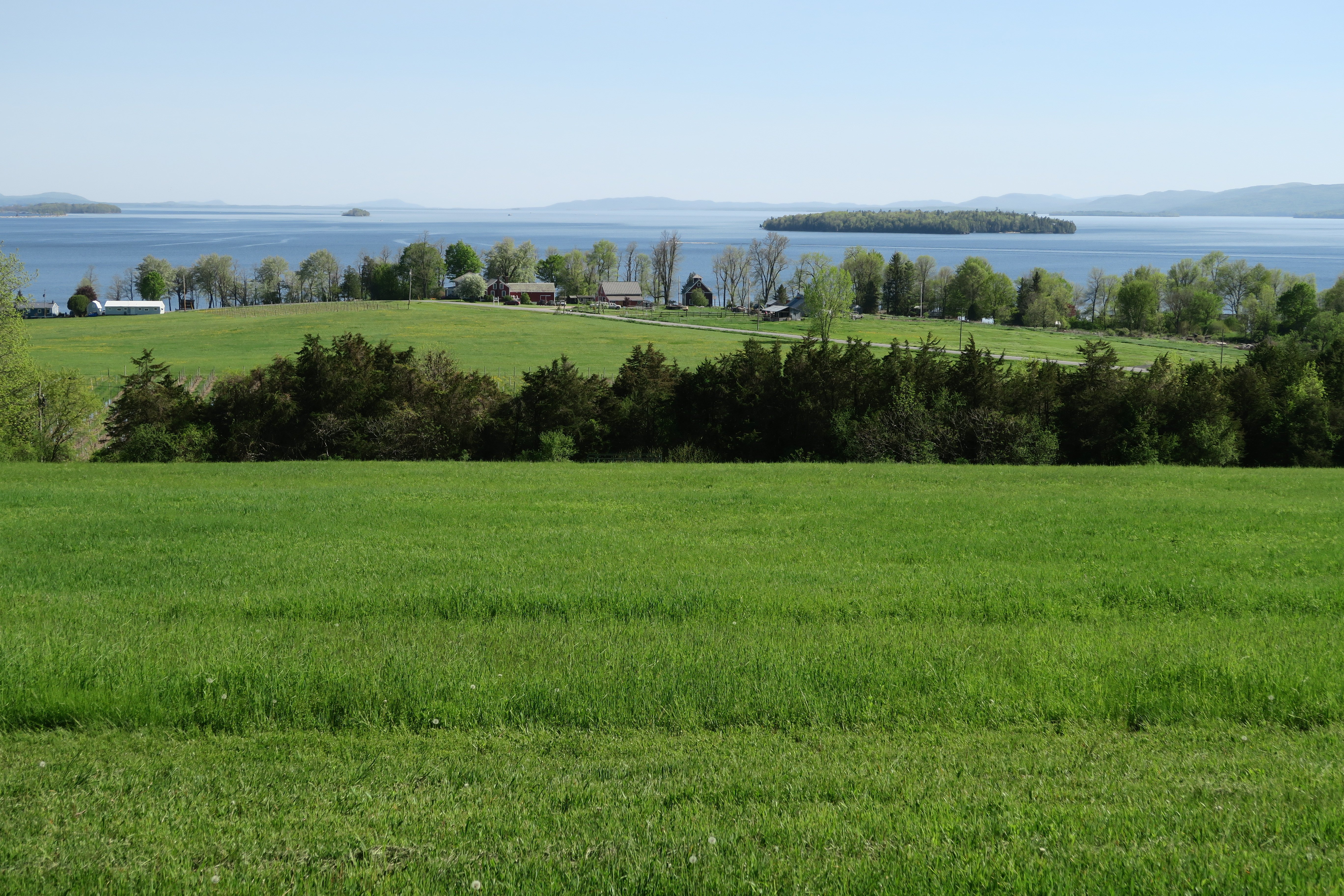 Posted by Nick Lane