Vermont's deciduous trees make a beautiful cover of autumn leaves blanketing the mountains and hills of rural Vermont. Where Snow Farm Vineyard is located in Vermont's Champlain Islands is also a picturesque place for autumn visitors to come and take in this beauty.
Lake Champlain stretches out between New York's White Mountains and Vermont's Green Mountain Range. These Mountain ranges follow the Lake from north to south on either side. With a beautiful walk up to Fox Hill, Snow Farm Vineyard is a great place to enjoy some Vermont fall foliage in the Vermont Islands.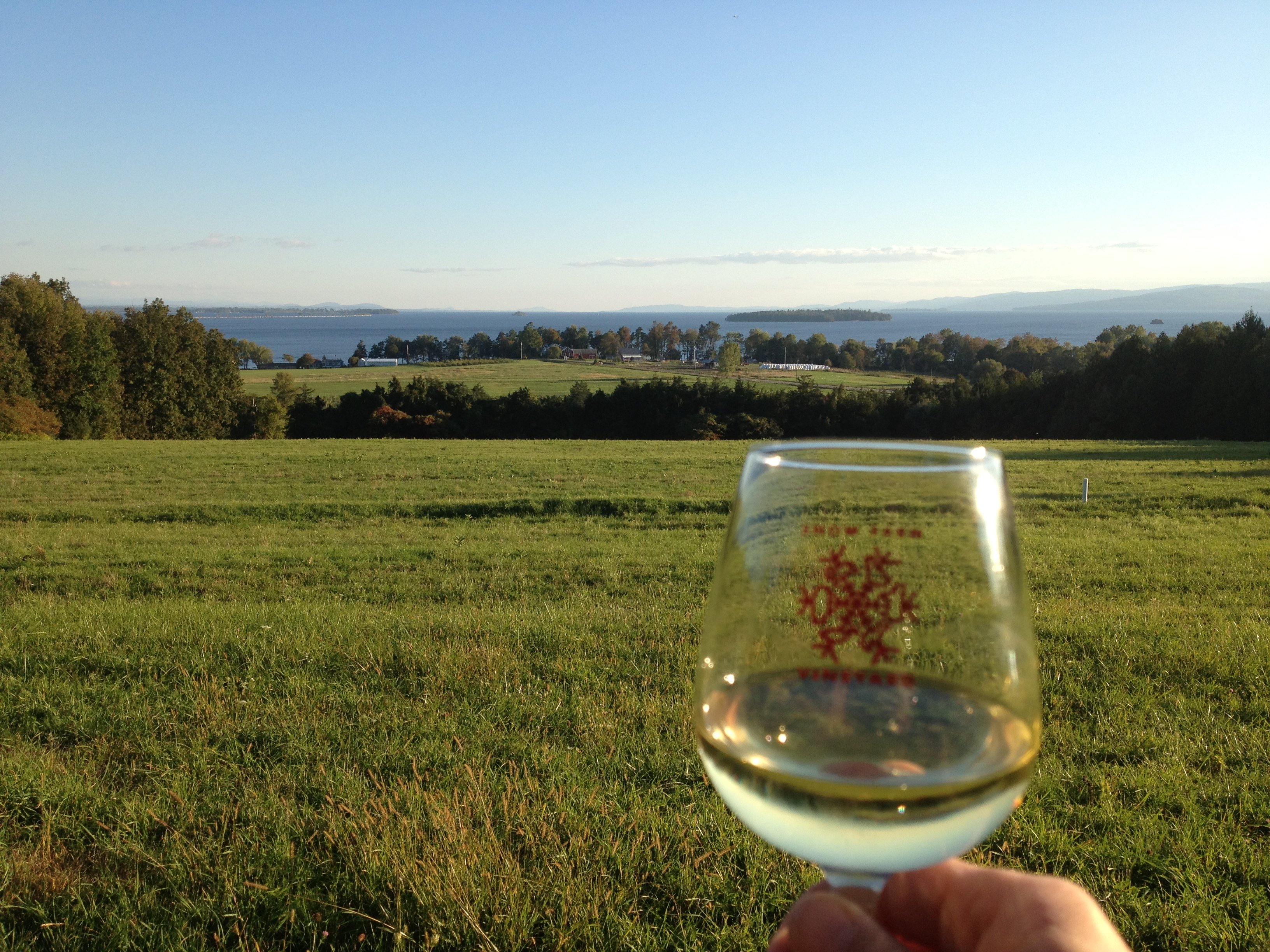 Vermont Islands Fall Foliage Photo credit: Snow Farm Vineyard
The vineyard is open for folks to walk through and enjoy any time of year, but fall foliage season is my favorite. At the same time that we are harvesting lots of fall foliage photos with our cameras, we are also harvesting the grapes in the vineyard. It's exciting to walk through and see the buckets aligned through the rows as harvesters come to pick grapes through the week.
This is a Vermont Islands tradition that started when the vineyard was established in 1997. It took several years for the vines to spawn heavy fruit for harvest but now there are over 11 acres of grapes that yield several tons of grapes at harvest. Harvesters often bask in the fall foliage beauty that overtakes the maple trees on Fox Hill above the vineyard. It's a wonderful place to be.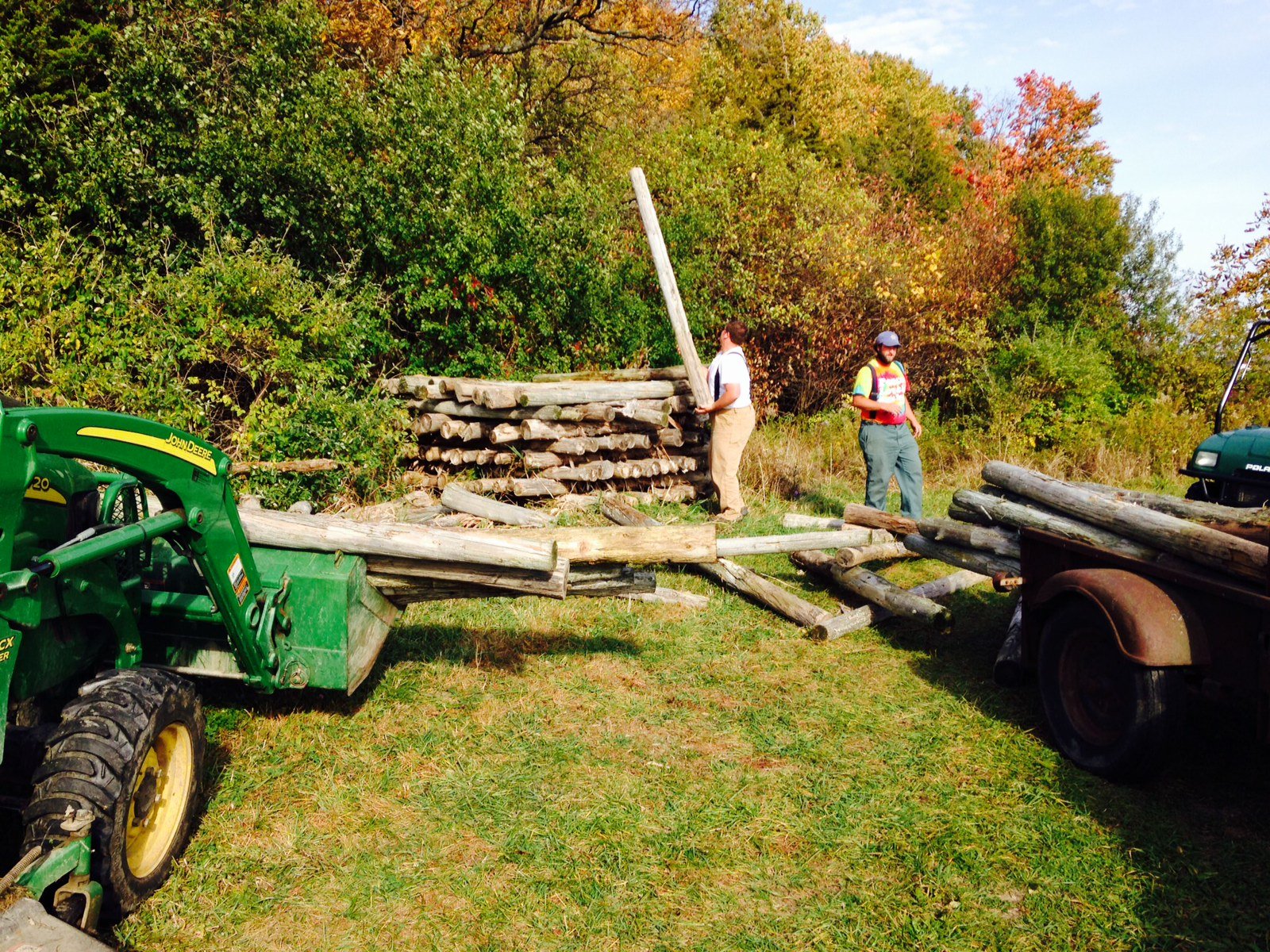 Photo Credit: Snow Farm Vineyard. Some late Autumn leaves backdrop Vineyard Manager Alex Lane and vineyard worker John doing some trellis repair before winter sets in.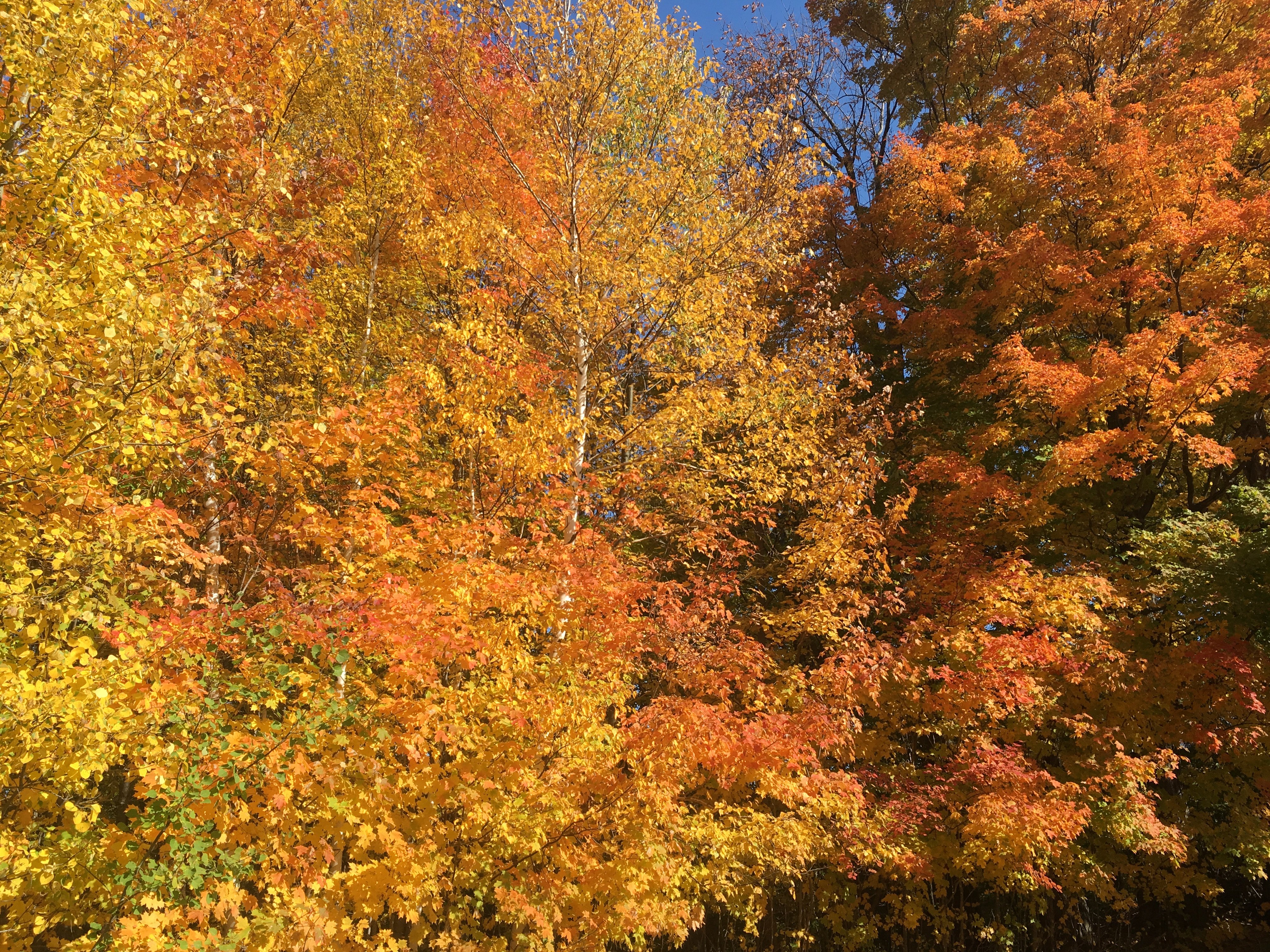 Photo Credit: Snow Farm Vineyard (Fall Foliage at the top of Fox Hill)
Snow Farm Vineyard is located 30 minutes north of Burlington, Vermont; 1 hour west of Smuggler's Notch State Park.; 2 hours south of Montreal; and 4 hours north of Boston. This is a great place to visit in the Champlain Islands during the fall foliage season.
The tasting room is open 7 days a week from 11 am to 5 pm through the month of September and October. November through December we are also open 7 days from 11 am to 4 pm. (closed on Thanksgiving Day). Reservations are not required to visit the tasting room you may drop in at any time during business hours to visit Vermont's oldest commercial vineyard.