By the time our grapes are picked off the vine to be turned into wine, they've been cared for and tended to by our winemakers at least twenty times.
No, it's not because we're compulsive (okay, maybe a little bit - our grapes are everything). It's because we know the care we put into our grapes shows up in the quality of our wine.
Our dedication to our craft paved the way for Snow Farm Vineyard to become the first Vermont commercial vineyard to sell wine in the state. It's our quality that has kept our family-owned and operated Vermont vineyard in business since 1996, with the first grape vines planted in 1997.
The high-quality of our wines is guaranteed because we oversee every step of the process and our wines are 95% estate-grown. That means that they're made from grapes that are farmed, fermented, aged, and bottled on-site at our vineyard and winery. In short, estate means our wines come from our land.
You can think of it like single-origin chocolates or coffee. We make single-origin wine from the shores of Lake Champlain in South, Hero Vermont.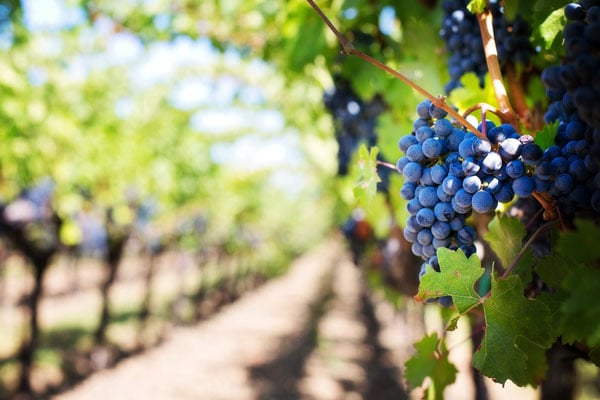 "We're really proud to grow our own grapes. We are a vineyard and a winery and so we grow, prune, and handpick all of our grape varieties on our own farmland before we make the grapes into wine. If you're just a winery you can source grapes from anywhere," said Patrick Barrelet, head winemaker.
The key to high quality wine is selecting grape varieties that will grow well in our micro-climate in the Champlain Islands. Our grapes benefit from their location on the shores of Lake Champlain because the lake moderates the climate. This gives the grapes a longer growing season. The milder winter temperatures, due to the micro-climate, keep the vines protected from extreme cold which can cause damage to the vines. Cold weather damage can hurt production for the next season.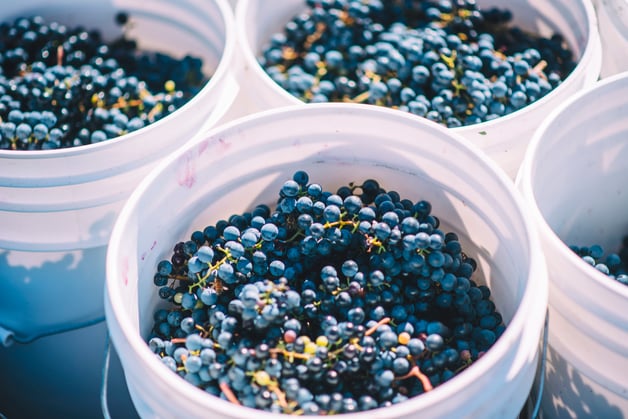 "If you work with a good-quality, ripe grape suited for our area like a Seyval Blanc grape, you'll make better wine than if you work with a not-so ripe Merlot or Cabernet grape that often struggles to grow here," Patrick said.
When we first started out, other winemakers doubted that we could grow certain varieties of grapes, like the Seyval Blanc. But, because of our unique growing season and climate, we've been growing Seyval Blanc successfully for two decades. After over 20 years, all of our grapes varieties are sustaining themselves, becoming more productive and healthy.
Our Vermont Vineyard Began as a Way to Preserve Farmland
Today, Julie and Dave Lane own the vineyard alongside Patrick Barrelet, the head winemaker. Dave's parents were farmers on the land and together they shared a vision for the land to always be in agriculture just like the generations before them.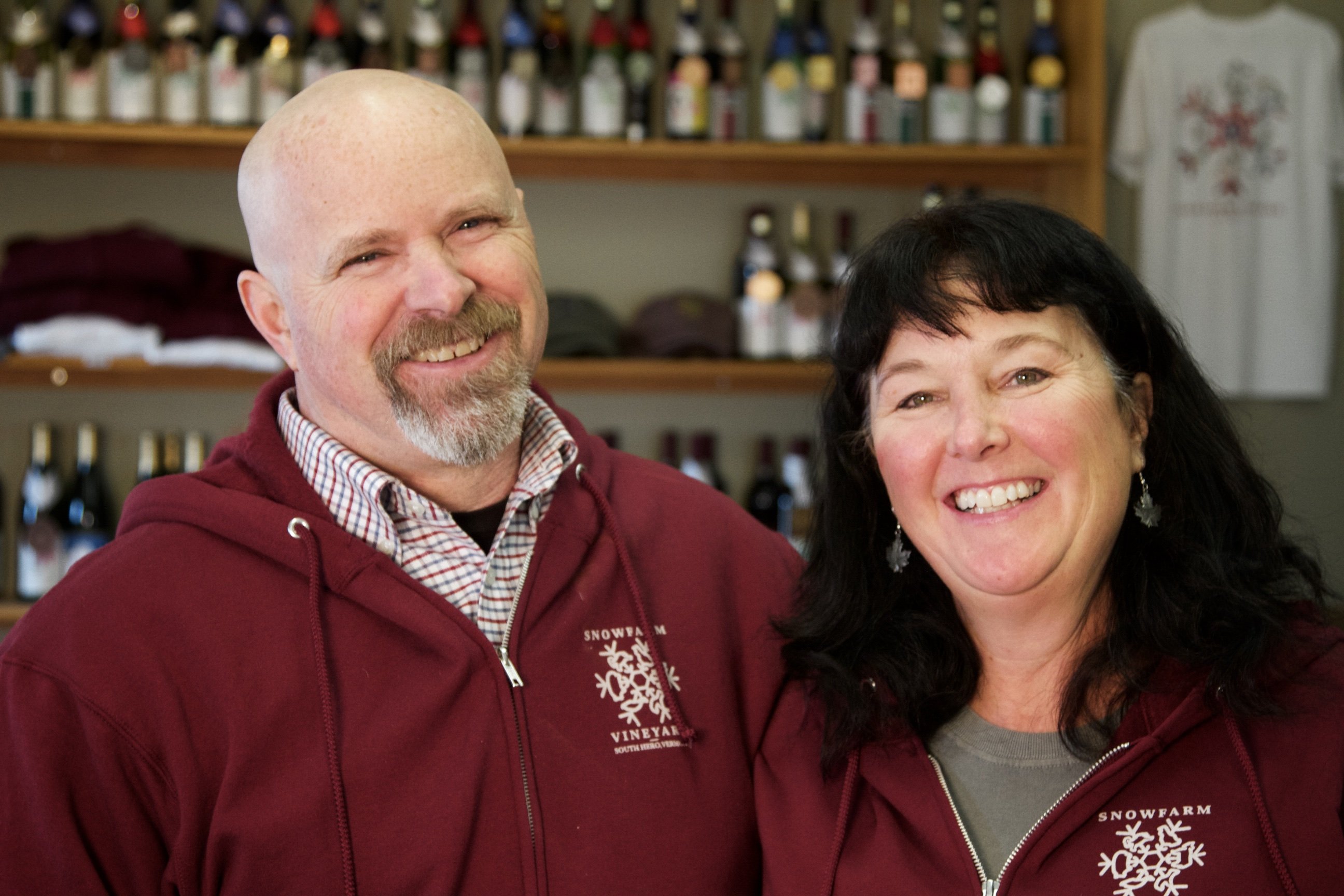 Dave and Julie Lane and their family have been caring for the land where the vineyard is located since 1961.
The farmland surrounding the vineyard got its start in agriculture over 200 years ago. For most of the land's history it was home to a dairy farm. The Lane family purchased the farm known as Crescent Bay Farm in 1961, continued dairy farming until 1992, and then raised beef cows alongside their maple sugaring operation and bed and breakfast.
"We never imagined we would have a vineyard. Our goal was simply to care for the land and leave it better than we found it," Julie Lane of Snow Farm Vineyard, said. "We've always thought about how to keep the land open and had so many ideas. We wanted to live off the land to break even. It's not something we do because we think we're going to get rich."
In 1993, after the dairy cows were sold, the Lanes also sold some of their farmland for what would eventually become the home of Snow Farm Vineyard, Vermont's first winery and grape vineyard. Today you can still see remnants of fencing from the cows throughout the land.
The original Snow Farm Vineyard owners, Harrison and Molly Lebowitz and head winemaker Patrick Barrelet, laid the groundwork to create a first of it's kind space where people could enjoy a glass of wine outside while watching a concert or enjoying the views of Lake Champlain. They created over a dozen wines from grapes that Patrick had learned how to grow in France.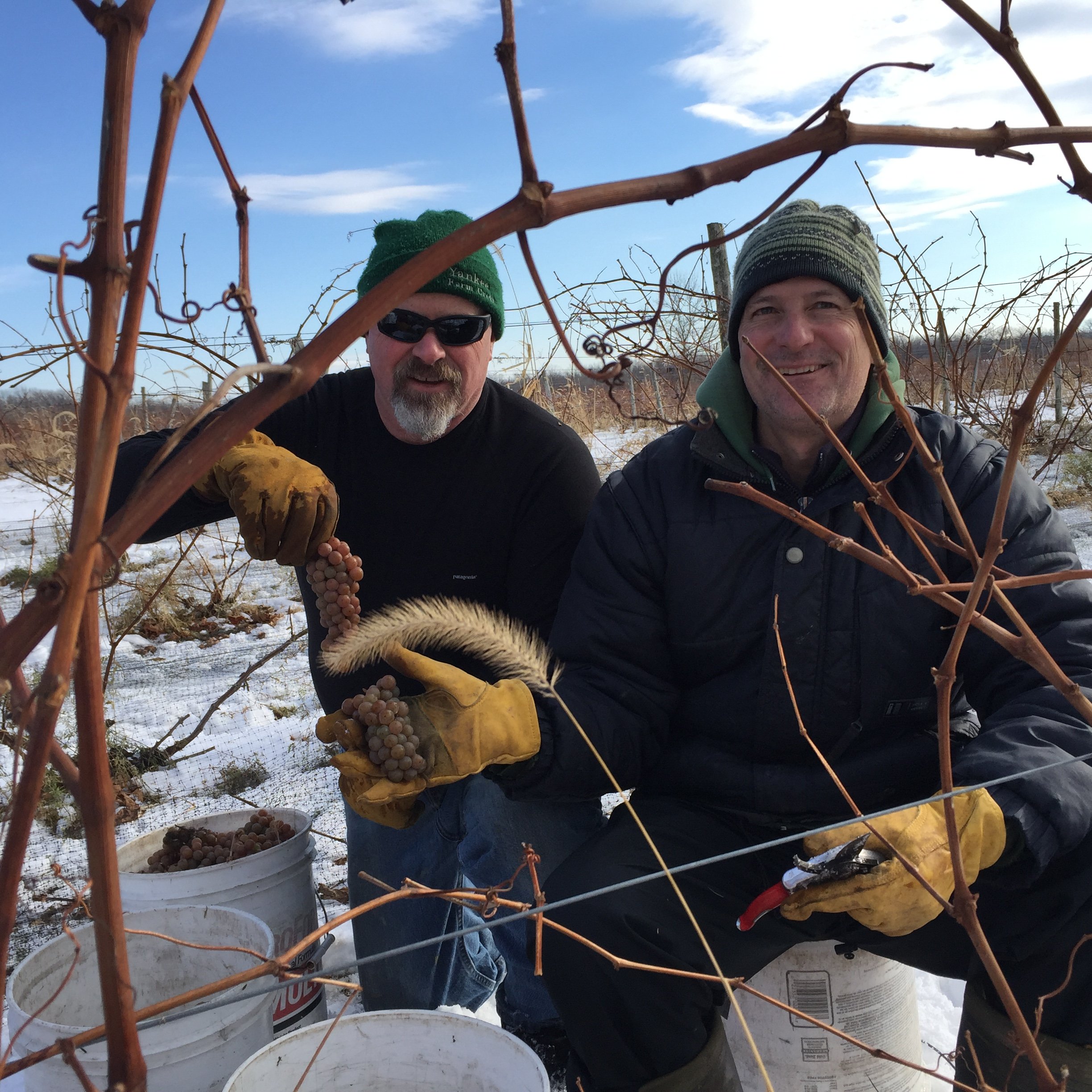 Right: Patrick Barrelet, winemaker and one of the original vineyard owners. Dave Lane, left, and his wife Julie became co-owners of the Vineyard in 2012.
Then in 2012 the vineyard went up for sale and the future of the land was again in question. The Lane family had a fierce desire to protect agricultural land in Vermont. The family purchased the land and the vineyard back from Harrison and Molly and went into partnership with Patrick to save it from becoming developed into housing.
"In their transition, the original owners were interested in selling the vineyard for housing that would face the lake. We just jumped off a cliff and decided to buy it with not a lot of resources, because in our hearts it was something we had to do," Julie said. "I didn't know anything about grapes and I had to learn really fast, because we didn't want to see it developed. It was a steep learning curve."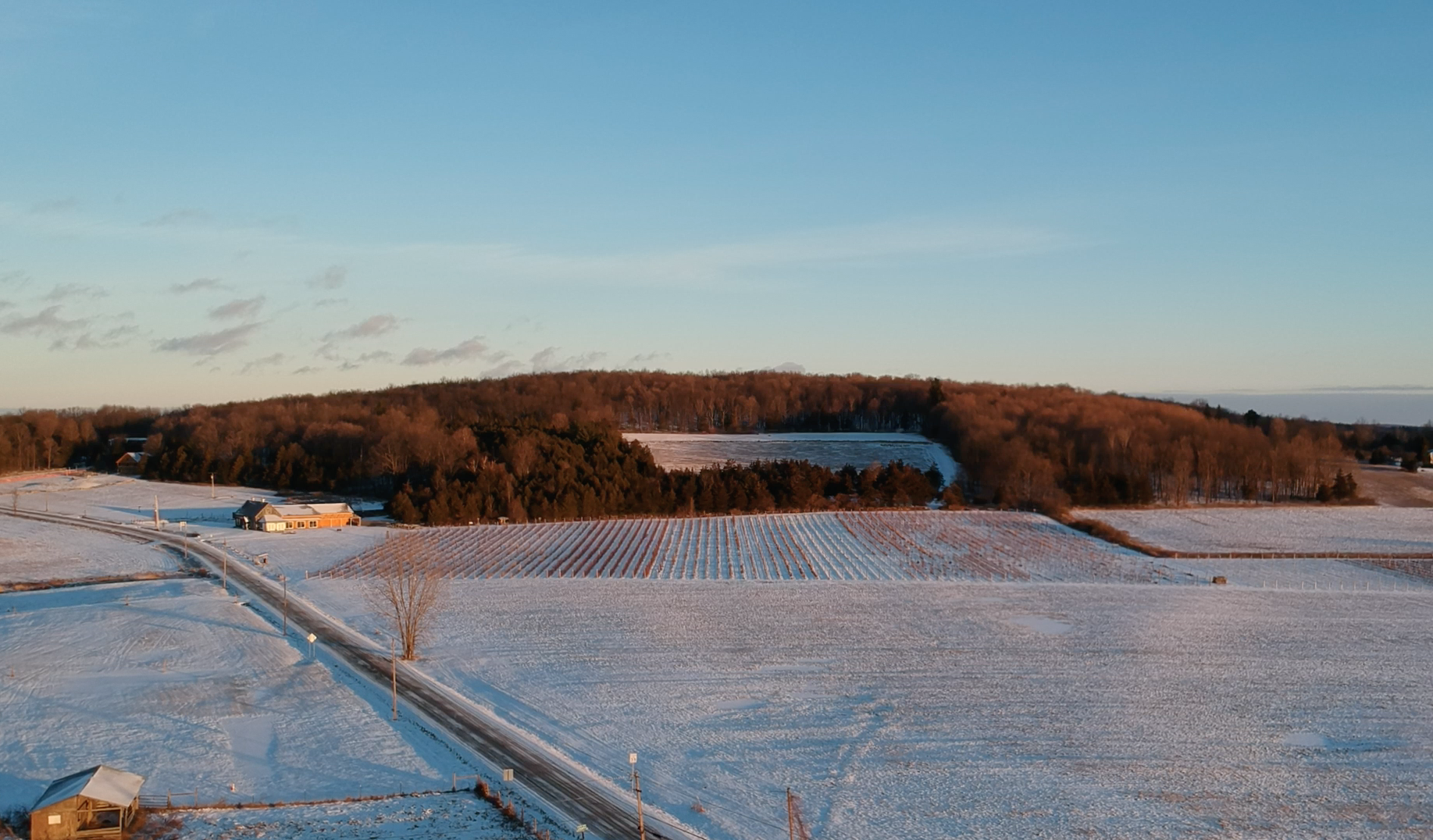 One reason the vineyard land is so appealing is because the 120 acres surrounding it are preserved in a land trust, forever protected from development. The vineyard land also has stunning views of Lake Champlain, especially from Fox Hill behind the winery.
Dave, Julie and the rest of the family and staff at Snow Farm Vineyard continue to improve the vineyard by adding more wine varieties, community events, weddings, and spaces for people to enjoy. Today they host thousands of visitors each year and sell 18 varieties of wine that are sold at the vineyard, online, and in stores throughout the state.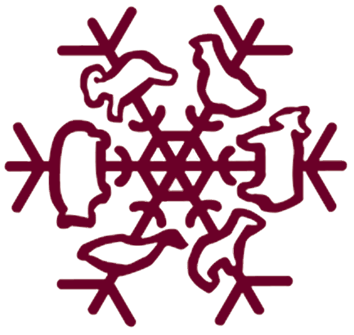 The Snow Farm Vineyard snowflake logo has farm animals hidden within it. A tribute to the land's history as a working farm. The animals in the snowflake are a pig, a ram, a chicken, cow, a llama, and a goose. You can see them in cartoon detail on the Snow Farm Vineyard Rosé label.
"To us having a Vermont vineyard that makes estate wines means we support an evolution of the land to keep things open and alive for our community," Julie said. "We focus on making the vineyard we have better...on improving rather than expanding to ensure our wines are always of the highest quality."