You know what a Chardonnay or a Pinot Grigio is. But, when your bartender offers you a Vidal or a Seyval, we've seen that blank look on your face. We're here to help take the mystery out of our East Coast grapes, starting with Vidal Blanc.
Vidal Blanc, simply known as Vidal, is the chameleon of white wine grapes. The flavor profile of Vidal changes depending on where it's grown and the weather each year.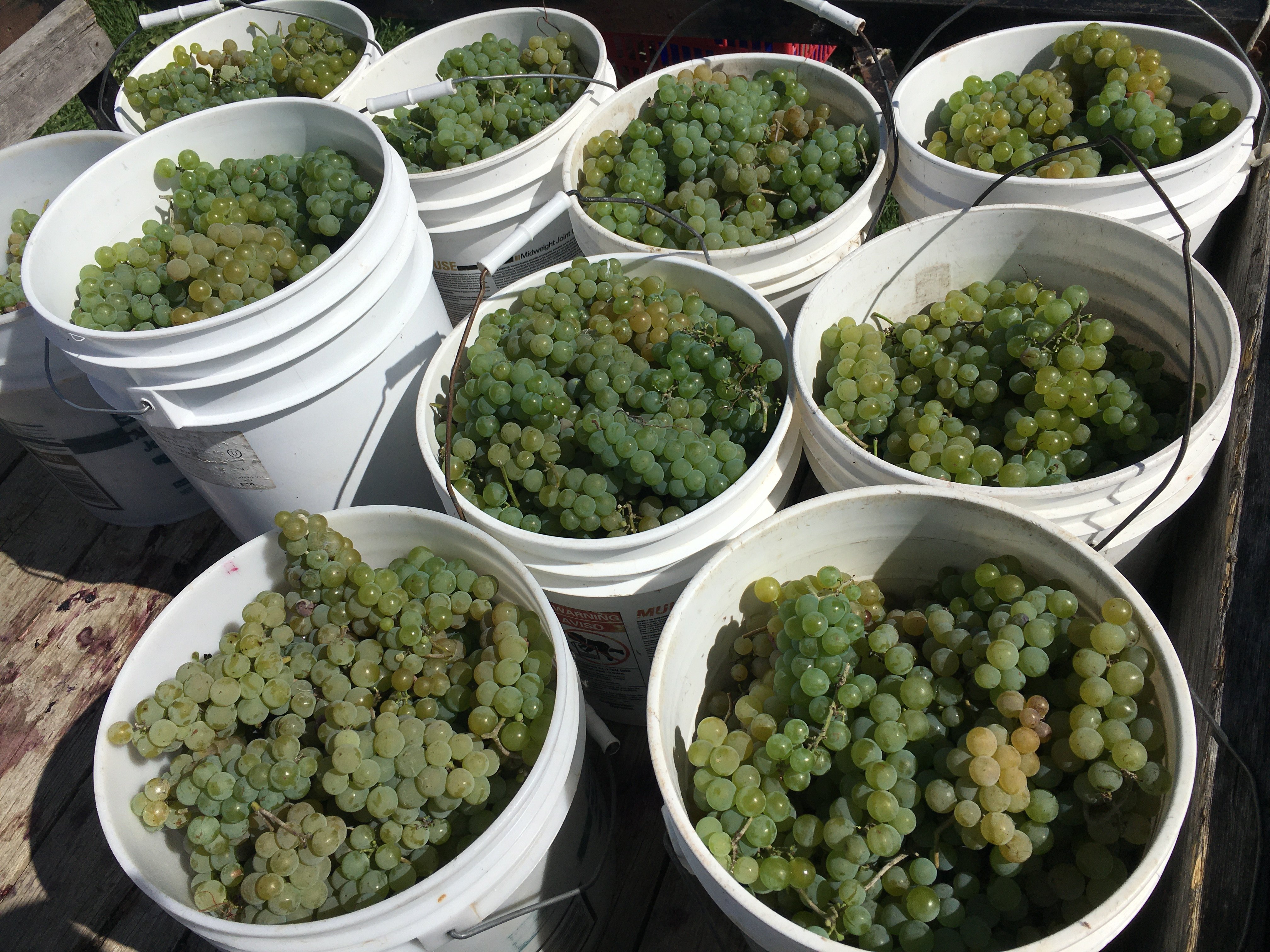 You could say it's versatility makes Vidal like an actor for the winemaker who is directing the show. Vidal changes depending on the part the winemaker directs it to play each year. One year it will taste like a Sauvignon Blanc, another like Pinot Grigio, or it can taste like a Riesling. Vidal is most well known for it's star role in creating ice wines with their complex sweet flavor.
"Every year is different for the Vidal because it all depends on the length of the growing season," said Snow Farm Vineyard winemaker Patrick Barrelet. "What makes Vidal so unique is that every year we can make wines that resemble different types of vinifera varieties."
For example, at Snow Farm Vineyard in 2020 we had a really hot summer and that leads to making a sweeter style wine. Because our Vidal Blanc is so versatile we offer it as a white table wine and update the tasting notes each year.
"I made a wine with the 2020 Vidal grapes like they do in Burgundy, France. It's more of a Chardonnay style," Patrick said. "If I have a very short and cold season, I would choose to make a different style."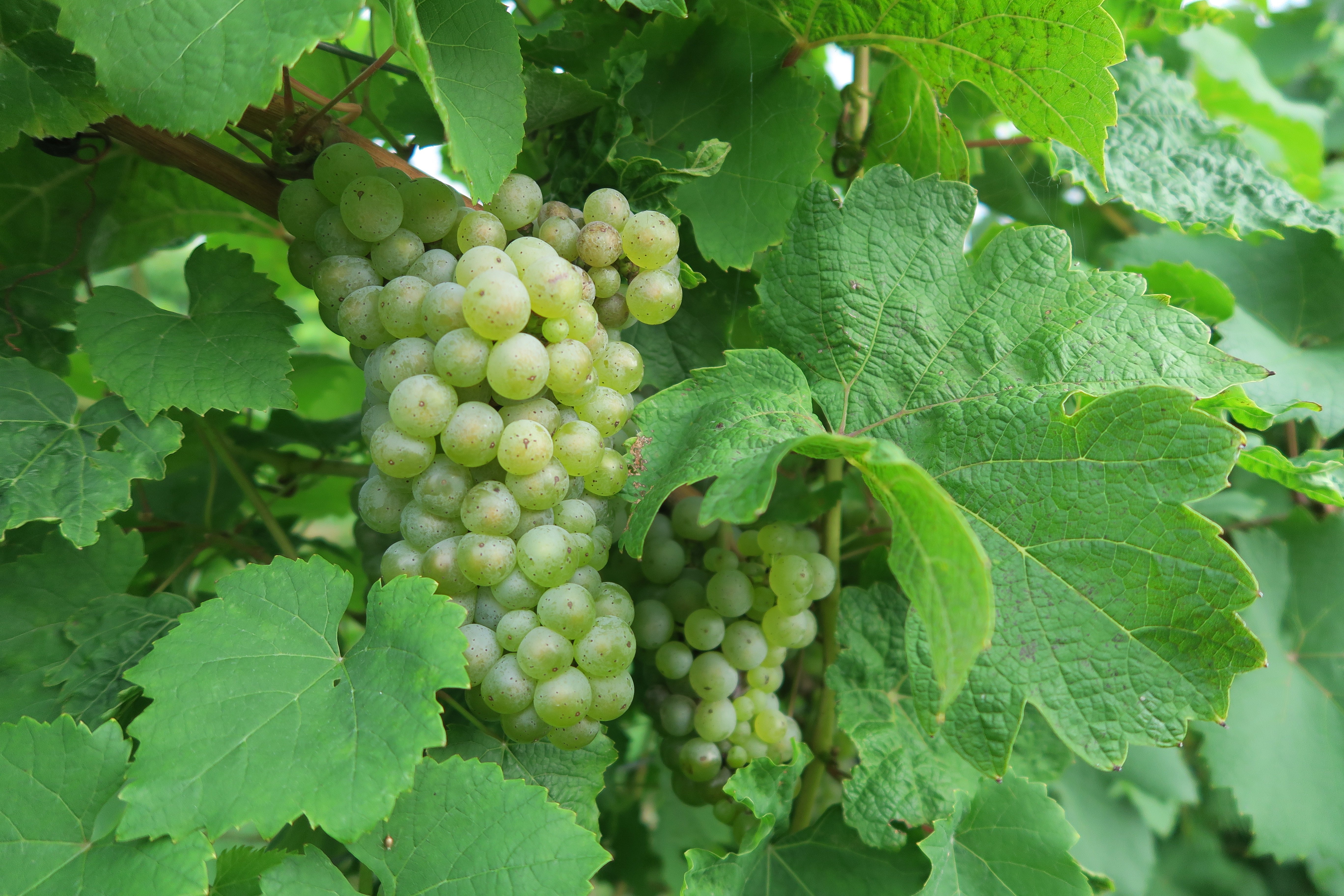 Vidal is an East Coast favorite because it grows well in a shorter season. It's not all that well known because it's more of a fringe grape and not used in largescale wine production. For example, Vidal is not typically grown in California.
Where Vidal Blanc Got it's Start
Vidal Blanc is a French hybrid grape that got it's start in France. It was created in the 1930s by Frenchman Jean Louis Vidal in an attempt to make a Cognac style grape that could handle the cold winters of Western France. The parent grapes are the Vitis vinifera grape Ugni blanc (used to make Chardonnay, Sauvignon Blanc and Cognac), and Rayon d'Or, a winter-hardy hybrid.
The experiment made Vidal a hero to many winemakers. The grape was unique because it had thick skin and could survive the winter in France. It was named after it's creator and became popular in Canada and throughout the Northeast. The reason it isn't well known around the world is because it's like a custom grape made especially for places that have a shorter growing season than the typical wine-country regions.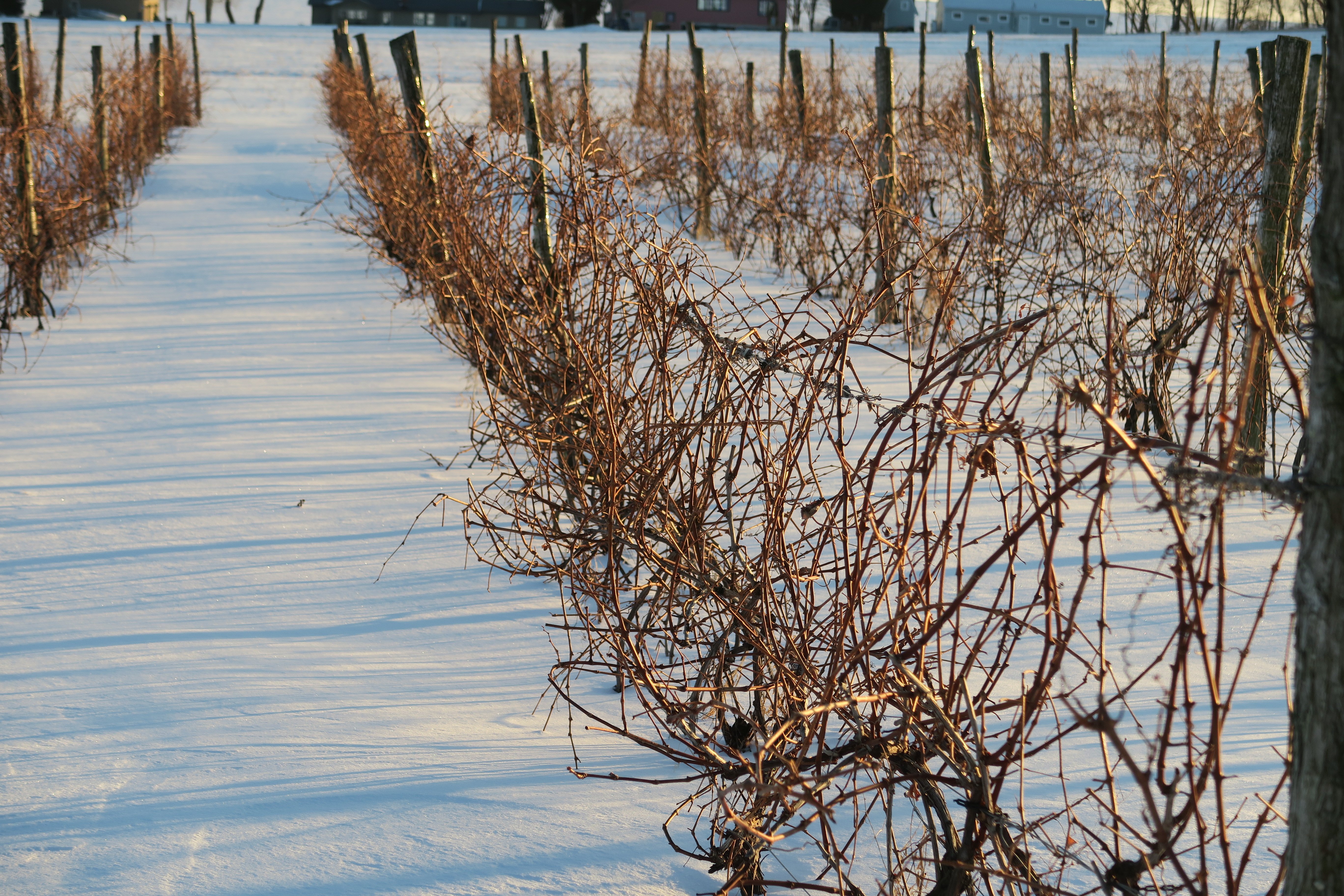 But, it turns out that even the Vidal grape can be a victim to winter weather. The Vidal grapevines often need winter protection in areas of Northern Vermont and Canada. That's why many vineyards in colder regions now turn to ever hardier hybrids developed in Minnesota, like the Frontenac and St. Croix grapes.
"Vidal grows really well at Snow Farm Vineyard, but it's also a sensitive grape vine. When we chose the location for our vineyard on the shores of the Lake Champlain Islands, it was so we could grow grapes that wouldn't need winter protection," Patrick said. "Our climate is closer to the Finger Lakes of New York where it's milder than most areas of Vermont."
How to Enjoy Vidal Blanc
Vidal isn't a wine that can be assigned to a list of tasting notes. The flavors change each year, and Vidal can be used to make both dry and sweet wines. You're bound to find a Vidal you like since there is a one out there for every taste.
Most Vidals contain bright fruit flavors with pear, pineapple, grapefruit, or apple. The sweetness will vary depending on how much residual sugar the winemaker decided to leave in the wine.
Vidal really shines when it's made into ice wine. The grapes are left on the vines into the dead of winter so the juice can concentrate within the grape. The wines are often pricier because it takes more grapes to make the wine and the process is more labor intensive. The fruits of the winemakers labor are well-worth it though. Snow Farm Vineyard's ice wine is a sweet, delicious dessert wine full of honey, wildflower, and fruit flavors.
If you are pairing your Vidal with food, the fruitiness is a perfect match with seafood. Dryer Vidal Blanc wines work well with spicier dishes to cut the heat or with pork and roasted vegetables.
Pair your ice wine with creamy desserts like cheesecake, ice cream or soft cheeses like Brie.
And remember if you find a Vidal you love, you better stock up!
"If you enjoy that wine and you really like it, you better get some because the next batch won't be exactly the same," Patrick said.
A true taste of a moment in time.