Mackenzie and Josh had the most beautiful outdoor wedding at Snow Farm Vineyard. They got married in August, just a week before their three-year dating anniversary. From the romantic ceremony along the lakeshore to an elegant evening under twinkling lights, this couple's special day was absolutely perfect. Enjoy this recap!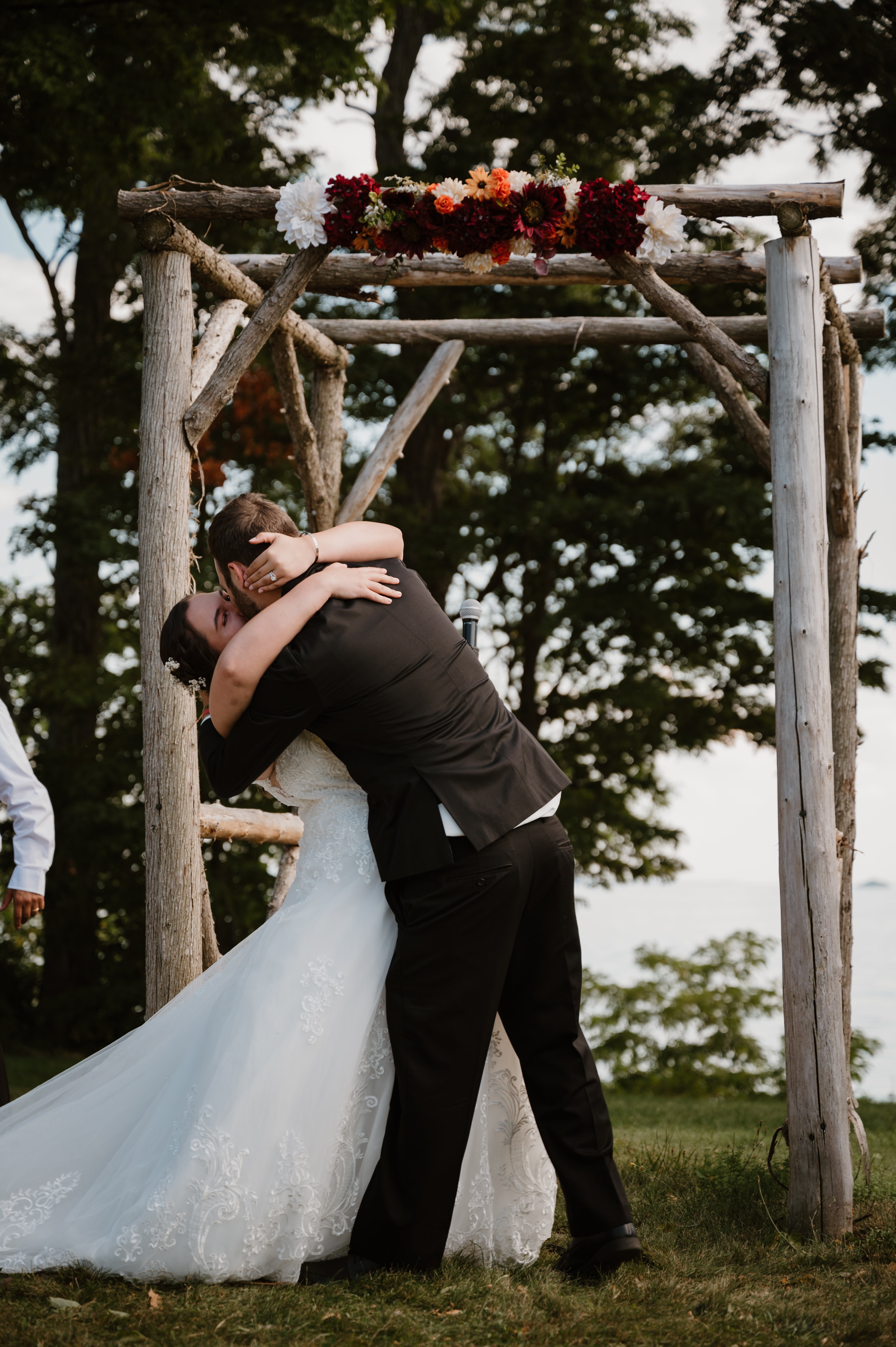 The Venue
Located in the Champlain Islands of Vermont, Snow Farm Vineyard is the perfect setting for an outdoor ceremony and reception. The lush greenery and rolling hills make for some breathtaking pictures, as do the rows of grapevines against a stunning sunset sky.
Snow Farm has three options for the ceremony: the Lake Champlain shoreline, alongside the vineyard, or atop Fox Hill. Mackenzie and Josh decided on Lake Champlain as the backdrop for their nuptials for their August wedding.
Mackenzie and Josh are both from Northern Vermont and knew they wanted to get married close to home. Though they were only 30 minutes from St. Albans, where they live, they say they felt like they were at a destination wedding.
"I went with my sister-in-law to try their wine, and I fell in love with it. Luckily with the help of my parents and in-laws, we were about to make our dream of having it happen there. It sealed the deal when we went during the summer to look at the venue, and everything was just beautiful," Mackenzie said.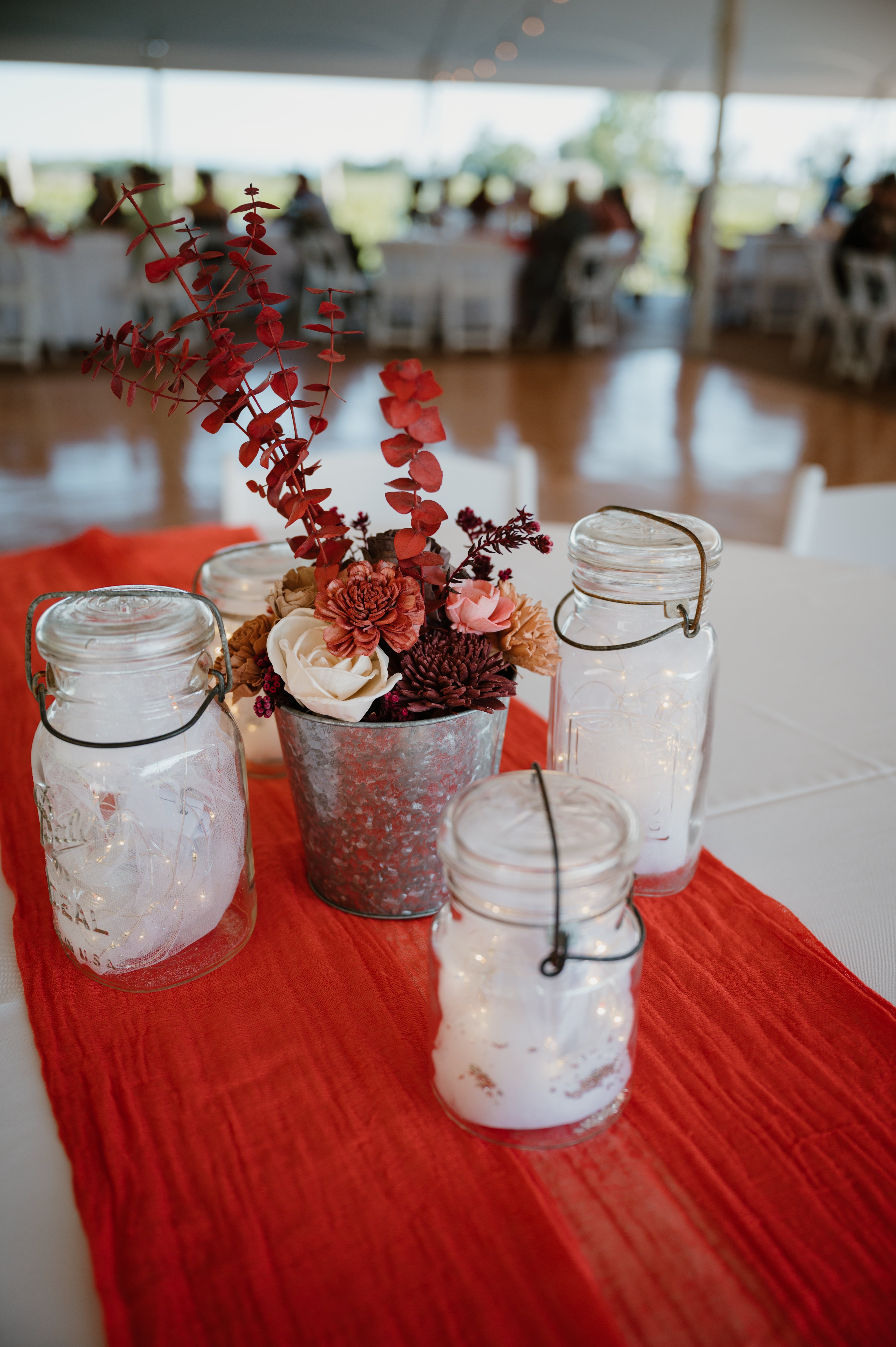 The Details
Mackenzie and Josh chose an elegant fall theme for their big day. White tables with potted dried flowers decorated with various oranges and browns added a rustic charm to the venue while still keeping it elegant and refined.
"It was beautiful and so worth it. I can't say how many times I got complimented on how beautiful it was and how much everyone had a great time!" Mackenzie said.

Mackenzie says being so close to Lake Champlain was helpful on the hot August day.
"It was so beautiful to look out and see Lake Champlain," Mackenzie recalled of the day. "It also made it feel nice and cool. At the end of the day, the sunset was amazing, and we got some beautiful pictures!"
The Food & Drinks
To complement their fall theme, Mackenzie and Josh opted for farm-to-table cuisine. Their caterer was Cold Hollow BBQ, and they did a pig roast with sides of mac & cheese, salad, chicken, and handmade rolls.
They took advantage of the bar service Snow Farm Vineyard provides, with signature drinks and craft cocktails included.
Guests also enjoyed late-night snacks to keep their energy up on the dance floor!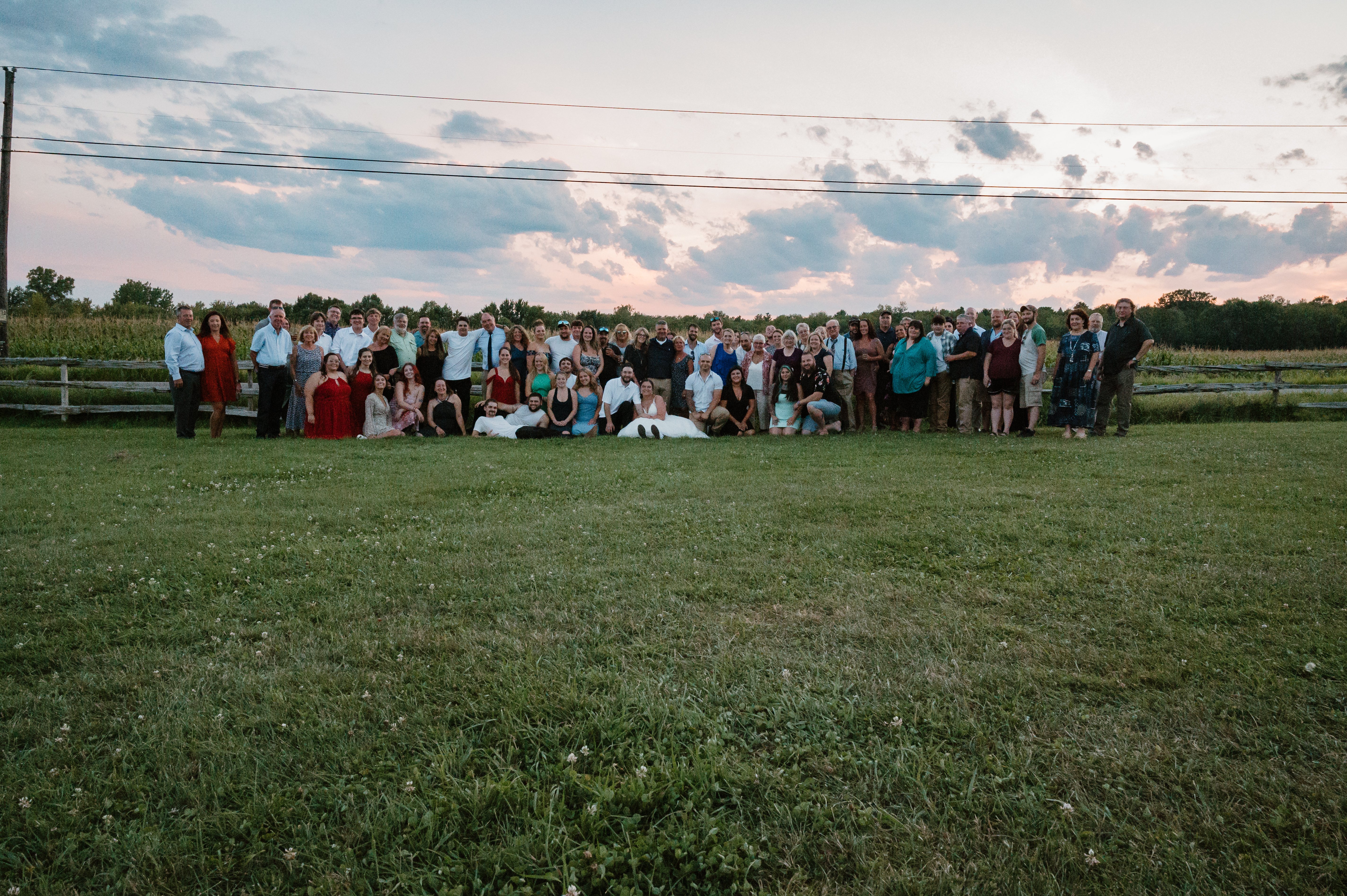 Mackenzie and Josh's wedding was truly magical. From thoughtful decorations that set just the right tone to delicious food that kept guests happy throughout the night, this couple put an incredible amount of thought into every detail of their special day—and it showed!
If you're looking for ideas on how to create a dreamy outdoor celebration that everyone will remember fondly for years to come, contact Snow Farm Vineyard to learn more about their wedding packages.
All photos by Meg G Photography.