When it comes to planning a wedding, bridal shower, or Jack and Jill party, where you celebrate makes a big difference. If you're looking for the best location in Vermont where your guest's jaws will drop when they arrive and you'll feel at home, look no further than Snow Farm Vineyard.
Our indoor and outdoor spaces provide an intimate setting and picturesque views that are perfect for any wedding or bridal shower. Plus, our experienced staff will help make sure your event goes off without a hitch.
Snow Farm Vineyard event manager, Nick Lane, shares answers to common questions about our event space below.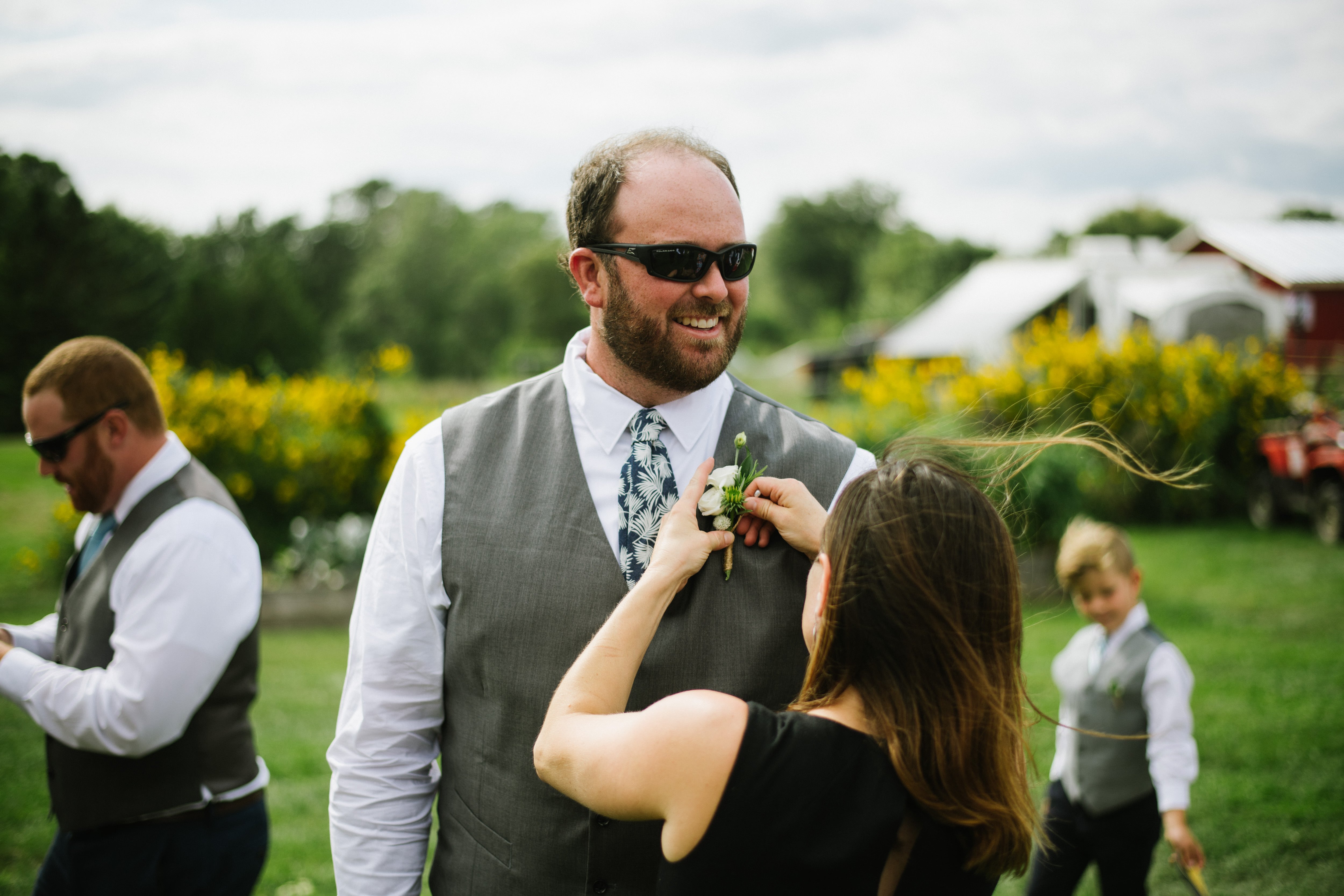 Nick Lane, Snow Farm Vineyard Event Manager, at his own wedding at Snow Farm.
How long have you been hosting weddings and showers?
Snow Farm Vineyard has been hosting weddings and events for 25 years. In addition to weddings, we also host concerts, races, and more. We've had plenty of time to perfect the art of a flawless event at our vineyard! We feel really fortunate to be the stewards of hundreds of acres of farmland on the shores of Lake Champlain and we love sharing our space with people.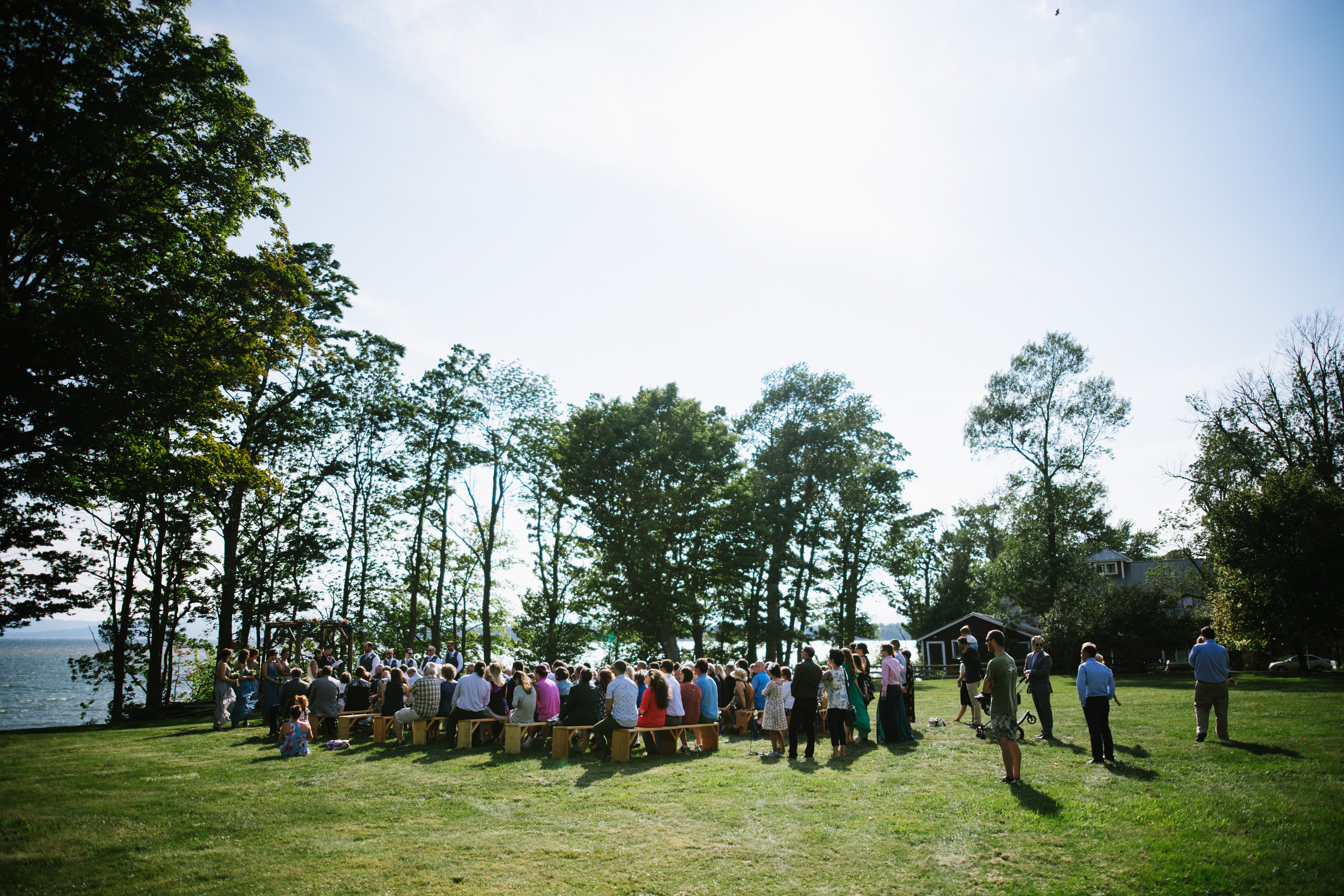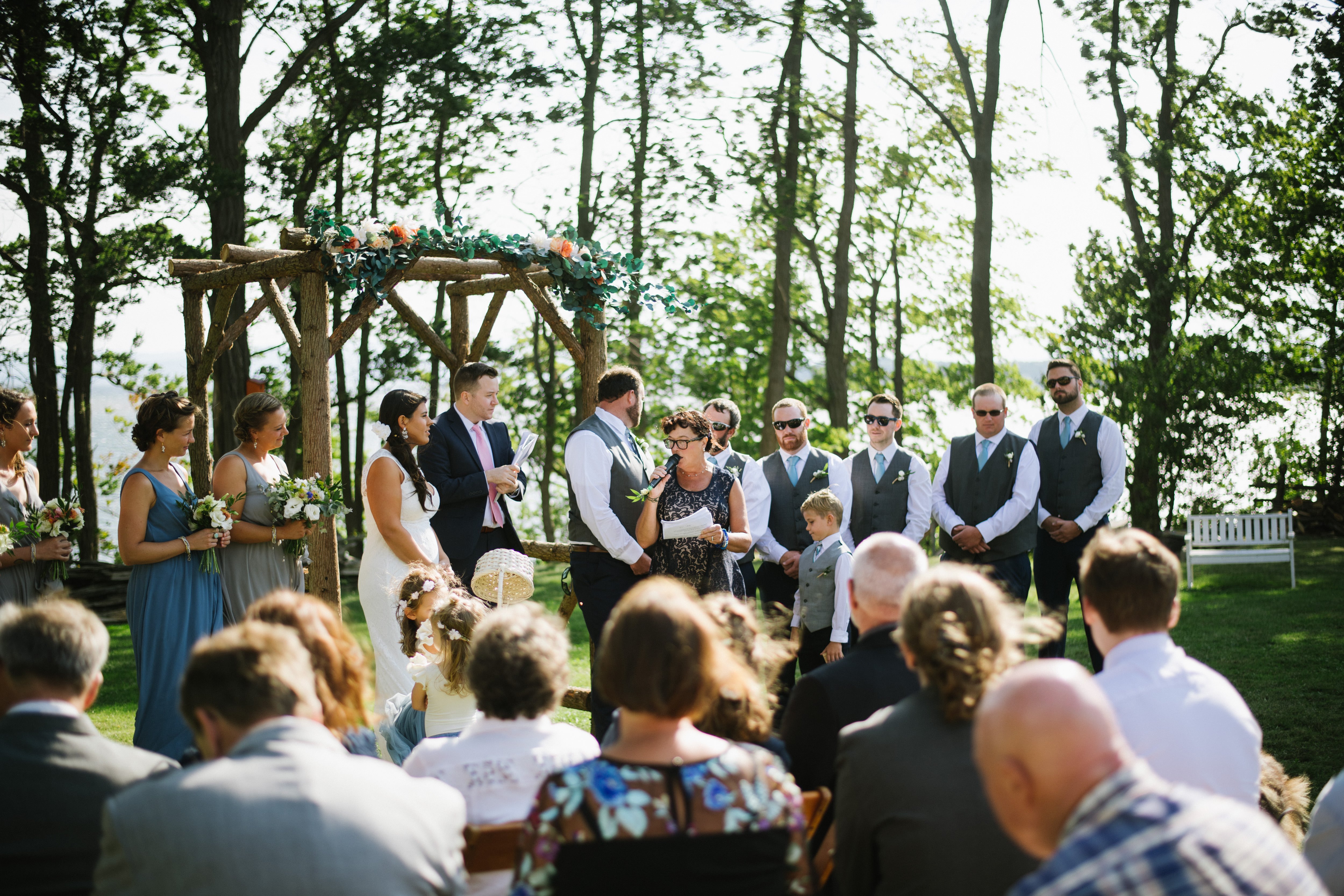 The Lane wedding at the lakeside location.
What is your favorite event spot at the vineyard?
We have lots of options for events. Fox Hill for magical views, next to the vines for the vineyard feel, the shores of Lake Champlain for lake lovers, or our indoor tasting room for small events. We also have a large tent for wedding receptions.
My favorite space is the lawn by the lake, where my wife and I were married. It's a peaceful, remote spot and your guests will be blown away by the scenery.
There's something about Snow Farm Vineyard that gives people a feeling of respect and reverence for nature and each other. No matter what spot you choose you're sure to experience that feeling too.
Do you provide event planning services?
My role is to be the logistics ninja and point of contact at our property. Many couples use event planners and I work with those planners with any requests or information they need related to Snow Farm Vineyard. It's my job to give couples and their event planner (if they have one) all the information they need to have the perfect event at Snow Farm Vineyard.
Do you offer food and drink?
Snow Farm Vineyard offers full bar service with beer, wine, and liquor as part of our event options. Beyond the light snacks available in our tasting room, we do not offer food. Depending on the event size, people choose to have their events catered or bring their own food.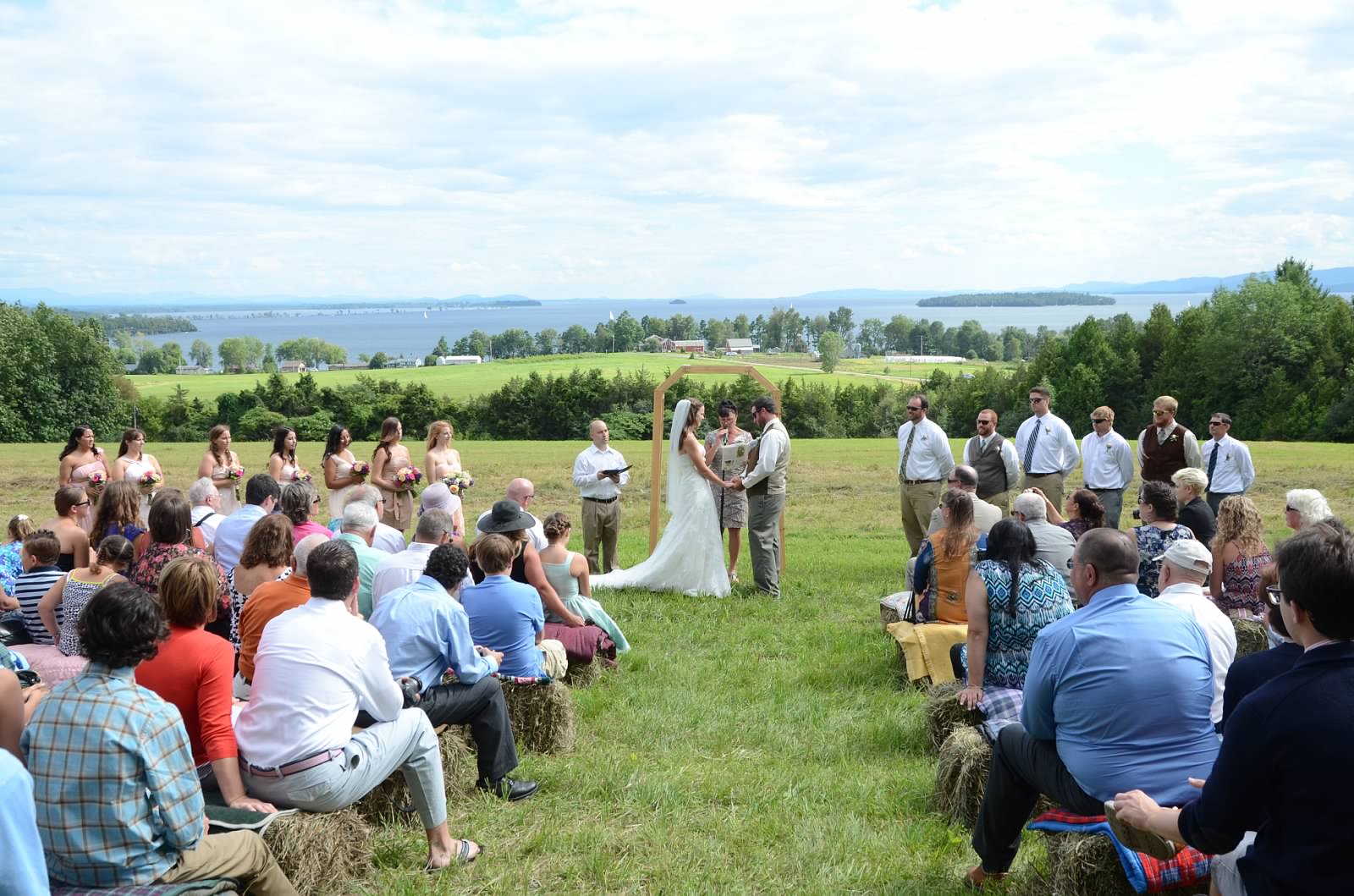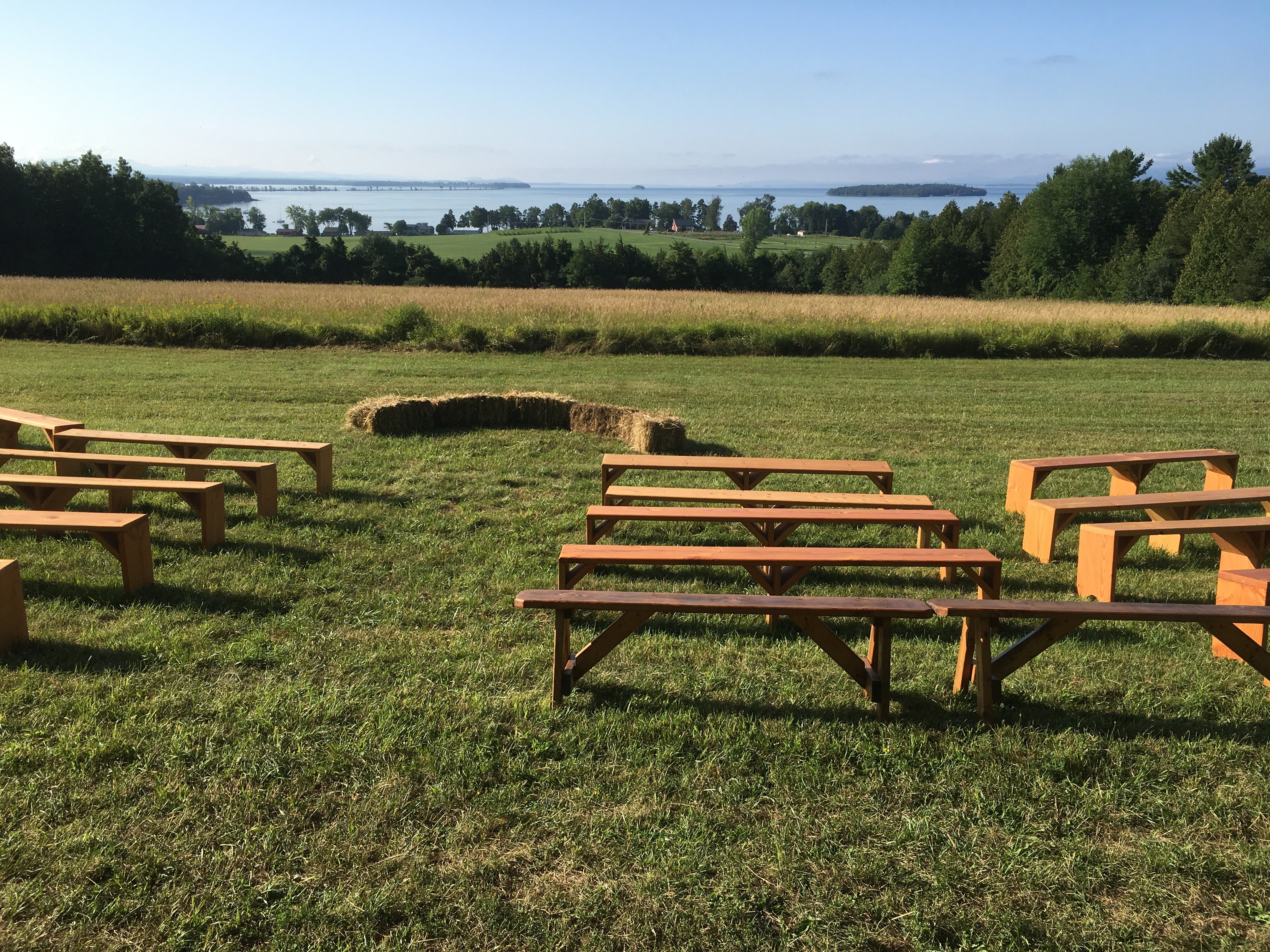 Fox Hill wedding ceremony location.
What are some of the details you've seen that work well at weddings and showers at Snow Farm?
There are a lot of special details that make weddings at Snow Farm Vineyard memorable, whether it's the farmhouse-style benches or the handmade wooden arbor that we can provide. I love it when couples use our Fox Hill Vermont Maple Syrup as favors, or old milk cans or jars to hold flowers. Snow Farm Vineyard has a deep history in agriculture. We were a dairy farm, and then a beef farm, we make maple syrup and care for over 13 acres of vines. The best events happen when people incorporate nature into the details.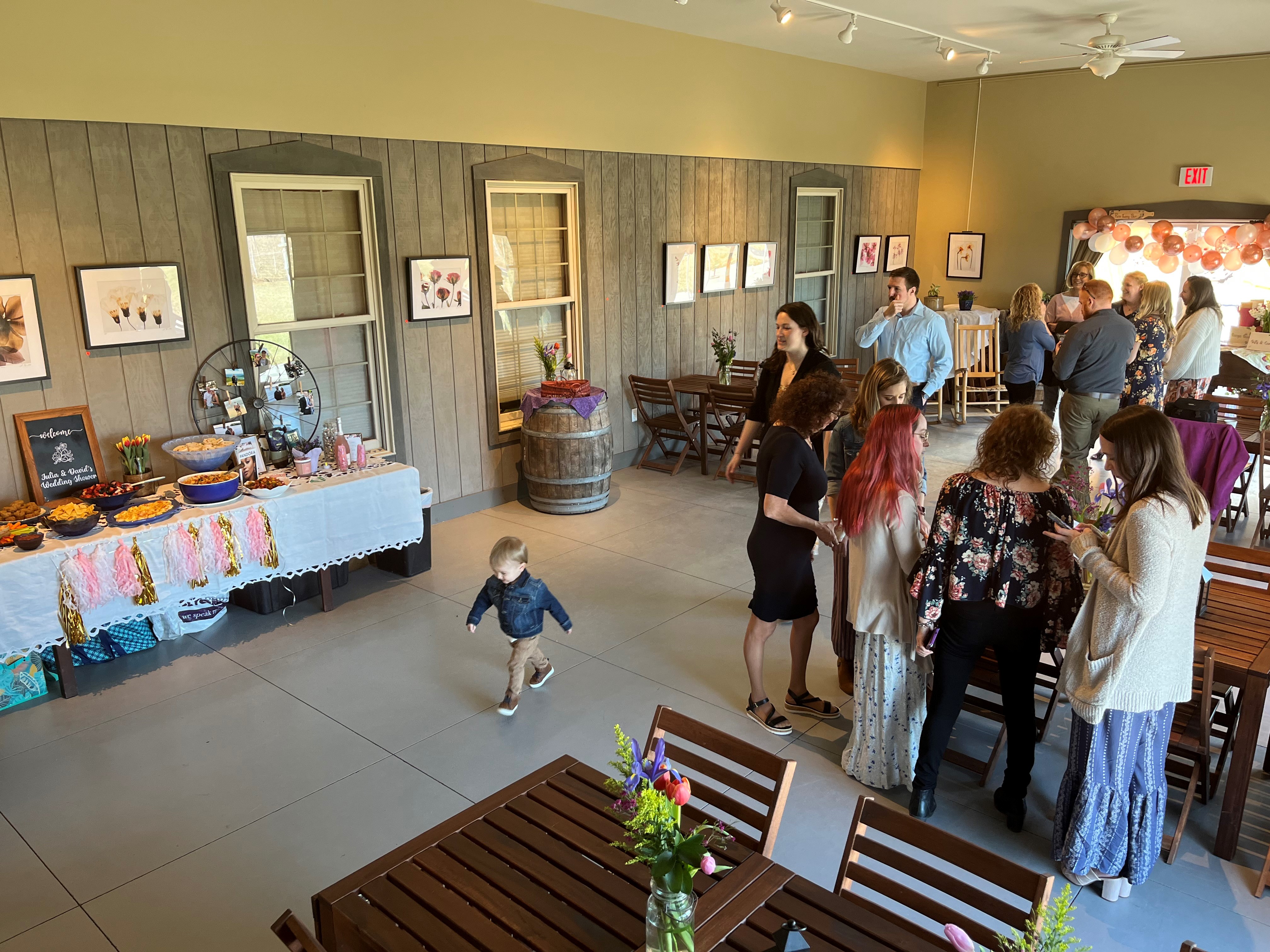 A bridal shower with 25 people at Snow Farm Vineyard. The family brought their own decorations, food, and centerpieces and bought wine bottles for giveaways. The indoor annex space room is available for private gatherings from November through April.
What are the biggest and smallest events you've had?
The biggest event we've hosted was for over 3,000 people as part of our Thursday night concert series. Snow Farm Vineyard free concerts are one of the best things to do in the summer in Vermont. Grab a spot on the lawn, bring a blanket or chairs, enjoy food from vendors or bring your own, and enjoy a glass of wine and good company.
As far as weddings and showers, the largest wedding we can host is 300 people due to the size of our tent. We often host showers for up to 25 people in our tasting room.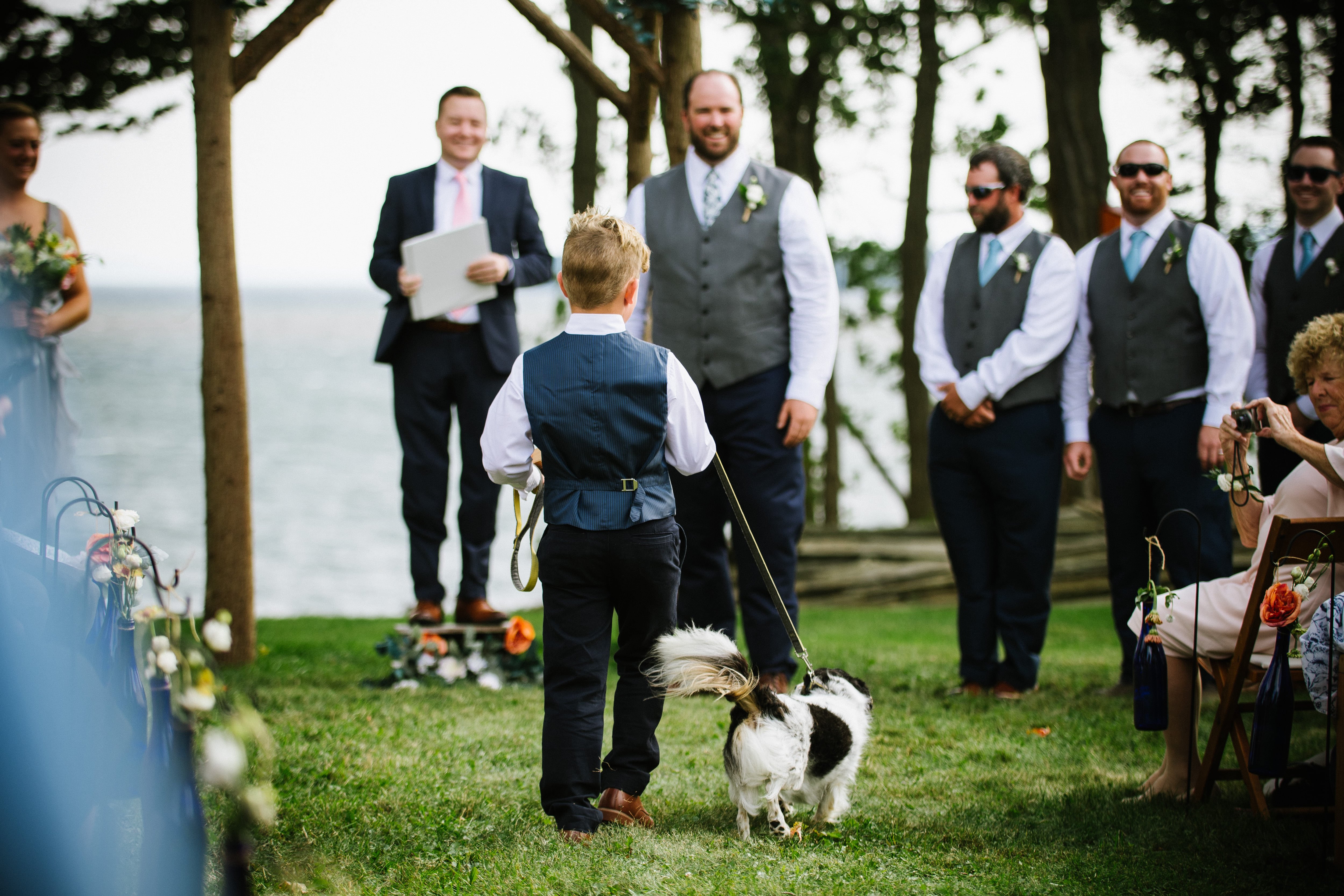 Ready to start planning your event at Snow Farm Vineyard?
Contact us today to get started and be sure to download our wedding planning guide below for even more helpful information.
Posted by Cassandra Martin