We all know that feeling when you order a glass of wine thinking you'll love it but when you taste it you realize; it's not for you. Wine envy sets in as you eye the wine glass of the person nearest to you and wish you had ordered what they're drinking.
When you visit a vineyard, one of the best things you can do is start with a wine tasting.
Wine tastings are like speed dating a bunch of wines. You'll get a flight of wines and taste a small pour of each until you find the one you love. Then, when you order a glass or a bottle of your favorite, you'll know it'll be a match made in vineyard heaven.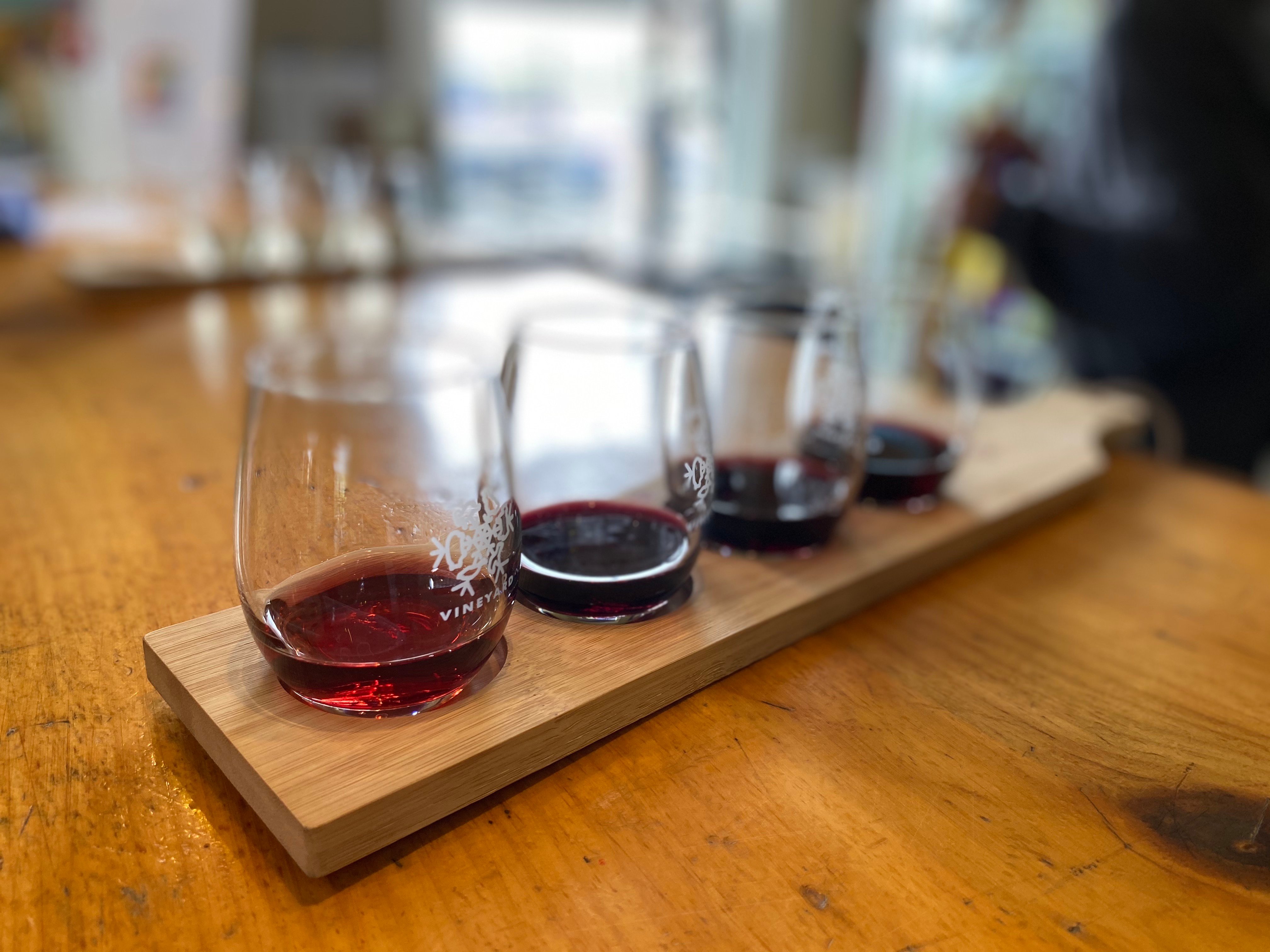 How Wine Tastings Work at Snow Farm Vineyard
When you look at a wine list it can be overwhelming if you're not a wine expert. Wine tastings make it easy to find something you love!
You can choose from four or eight wines to create your customized wine flight at Snow Farm Vineyard. You'll receive a menu with checkboxes next to each wine where you can read the wine description and mark each of your choices. When you hand your menu back to your server, they'll pour your chosen flight of wines in the recommended tasting order. Our standard wine tasting allows you to choose from all of our different styles of wines. You can also add in our dessert wines.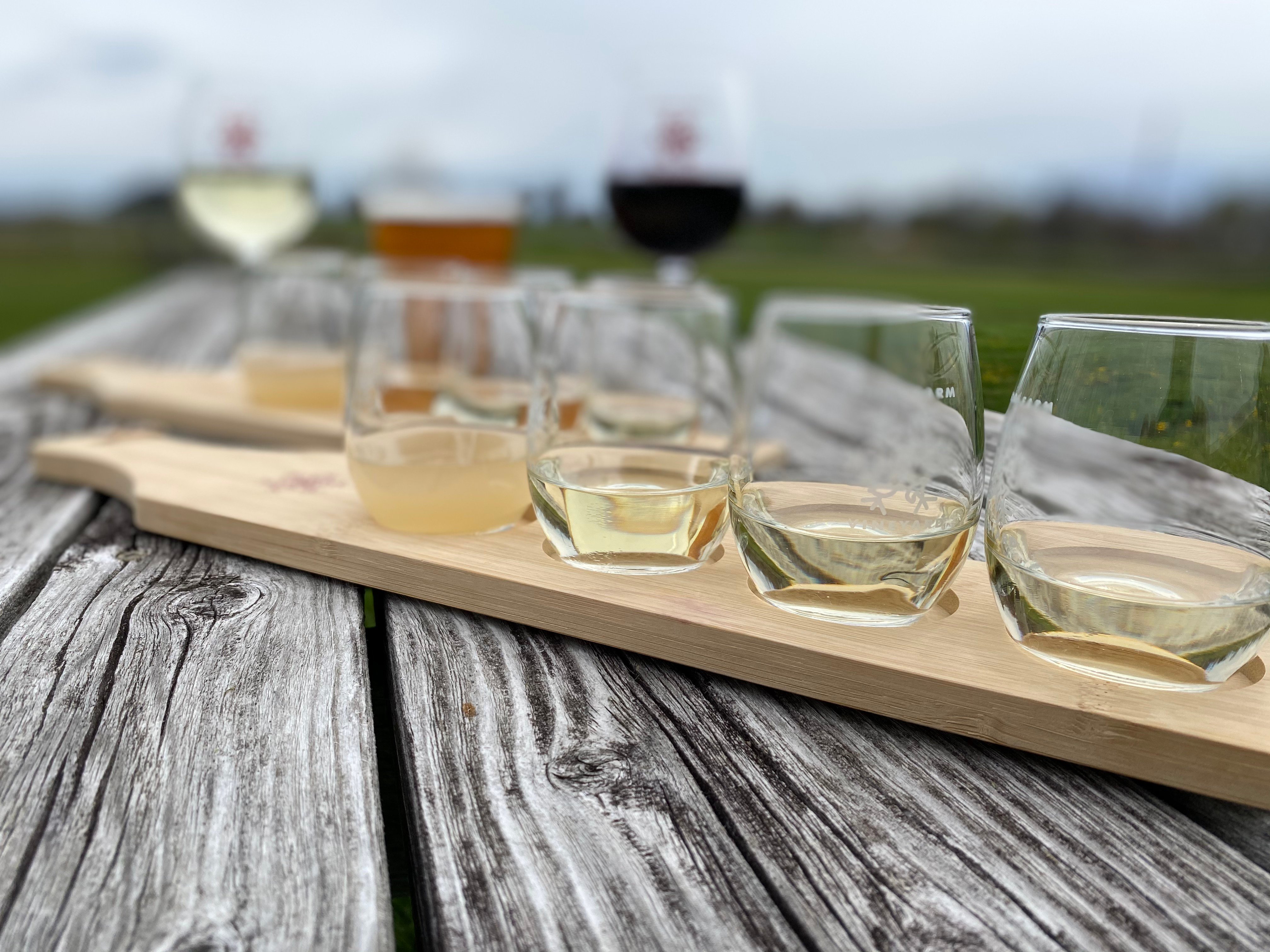 If you're interested in a specific style of wine, for example, our sweeter wines, your server will help you pick those out. Sweeter wine choices include our Naked Mermaid, Snow White, Fox Hill Maple, Rose Red, and our Vidal Blanc Ice Wine.
If you prefer a dryer style of wine, our Seyval Blanc, Vidal Blanc, Riesling, Léon Millot, Baco Noir, and Marquette are some great options.
Our Snow Trip Pét-Nat sparkling wine is an all-natural dry wine that makes any ordinary day into a celebration.
Sweet and dry are typically the distinctions people look for most often, but there are plenty of other nuances to wine, and Snow Farm Vineyard offers eight of the nine common styles of wine. Most of our visitors start with a wine tasting to get to know our diverse wine options. Since we started offering the new version of wine tasting flights in 2020, it's quickly become the most popular option on our menu.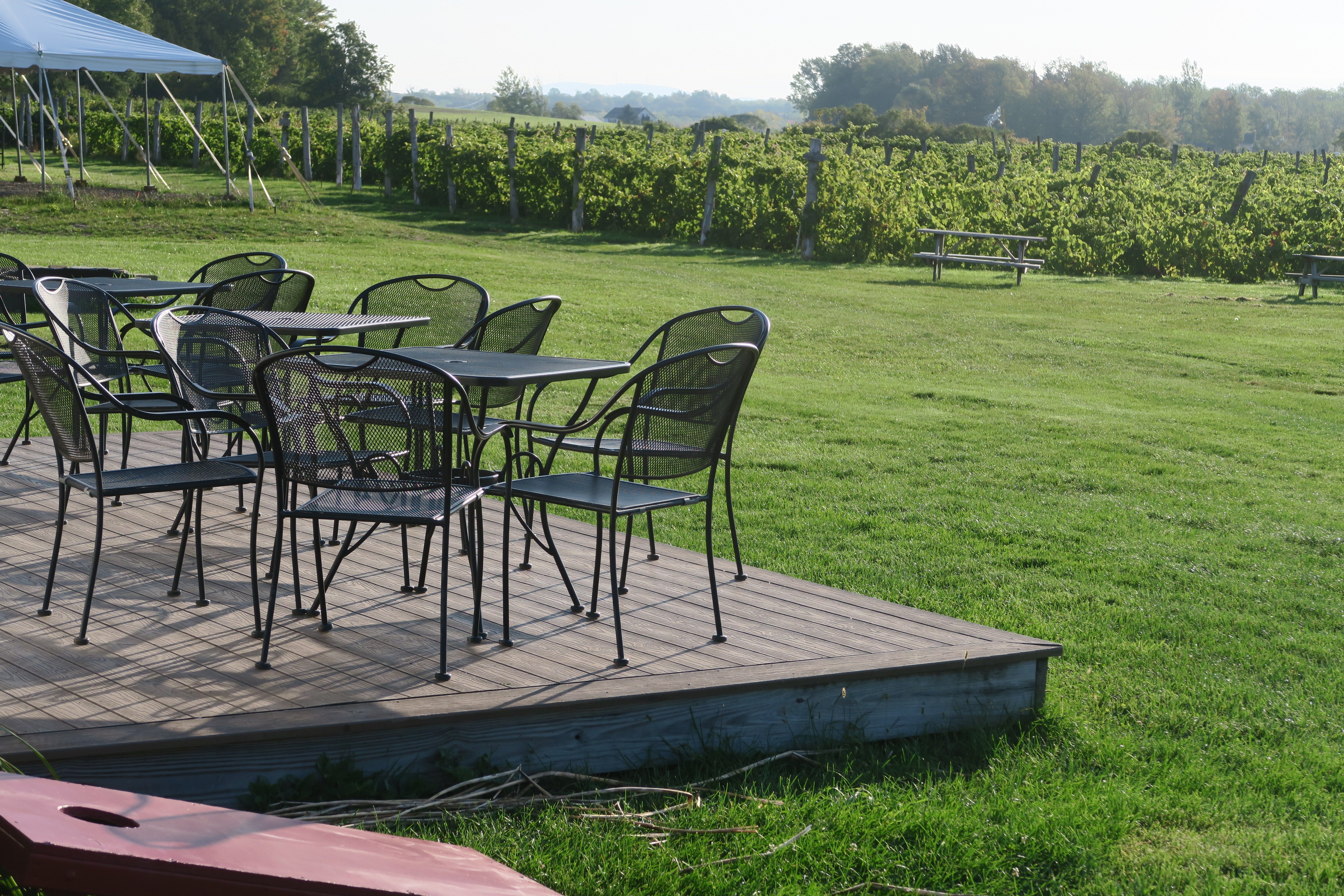 The Full Wine Tasting Experience
Our visitors say the reason they love doing wine tastings is for the experience. There's something special about enjoying hand-crafted wines in the place where they were made, while you look out over acres of delicately cared-for vines.
A wine tasting is a great way to relax and is a fun way to learn more about the people you're with as you compare your reactions to each wine.
While you're here you can also enjoy local beer options, light snacks including local meats and cheeses, artwork from our artist in residence, and local gifts including our own Fox Hill Maple Syrup.
We have several outdoor seating options including our patio, deck, and lawn. You can bring your own blanket and chairs and spread out. Enjoy free outdoor concerts on Thursday nights between June and early September.
We invite you to wander throughout our historic farm and vineyard as you enjoy wine crafted with care with the people you love.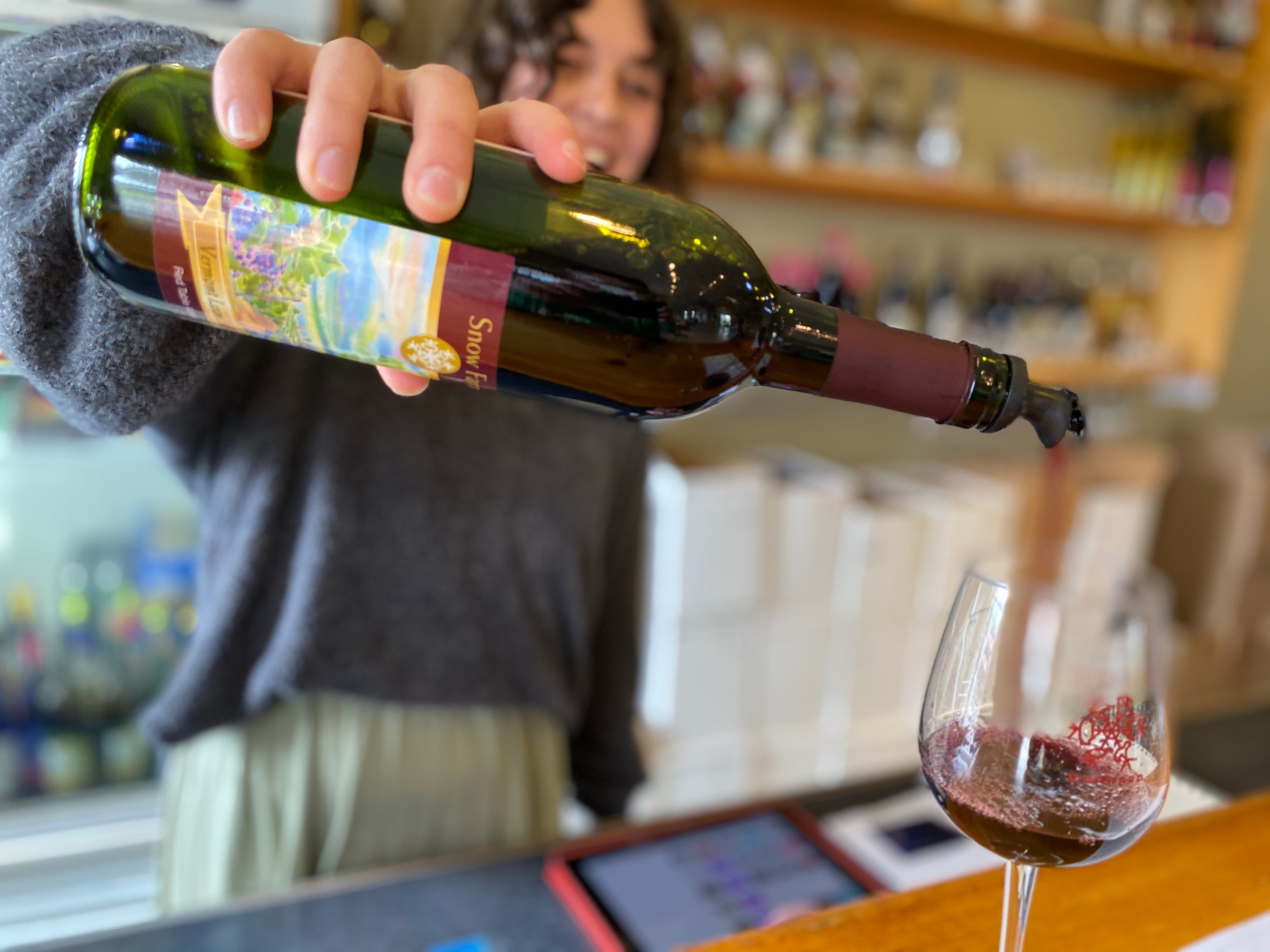 Posted by Cassandra Martin