What could be better than a day in the Champlain Islands? A day in the islands with wine! The Champlain Islands wine trail is not to be missed and it's easy to get to. The Champlain Islands are located on beautiful Lake Champlain, about 30 minutes north of Burlington.
With three wineries open to the public within close range of each other, you're sure to find your new favorite glass of vino.
The islands are also home to some great farms, restaurants, and festivals. If you're looking for a fun weekend getaway with your friends or significant other then check out the Champlain Islands wine trail.
Be sure to check the hours of operation of each vineyard before you plan your day. Each has seasonal hours and varying days they're open. Check out this handy wine trail map to see all three locations on a map and find their contact info.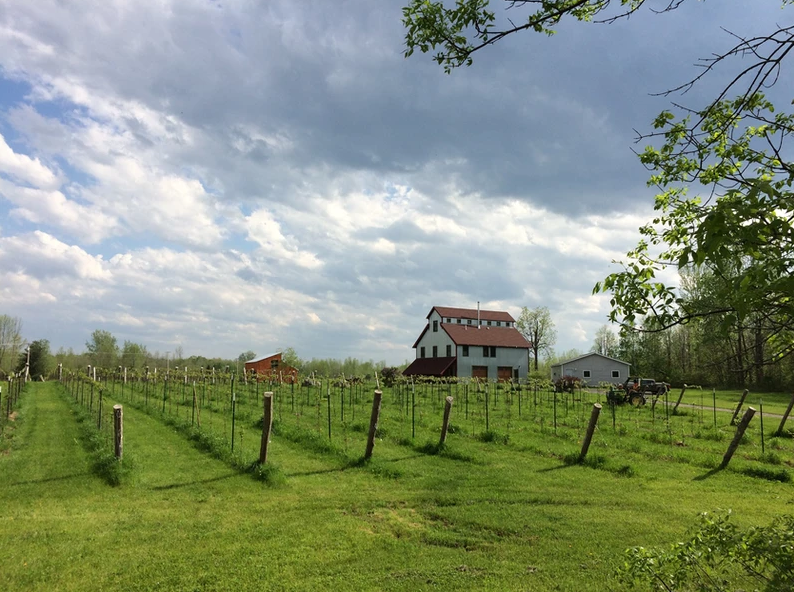 Photo credit: Isle La Motte Vineyard
Isle La Motte Vineyard
Isle La Motte Vineyard is the northernmost vineyard you can visit in the islands. If you're coming from Chittenden County or the mainland, it might make sense to start at Isle La Motte Vineyard and work your way south on the wine trail.
Isle La Motte Vineyard is a small vineyard on just two acres of carefully managed land by husband and wife team Steven and Jaimie. Their vineyard and winery is a welcoming place to relax. They say, "we're not a fancy winery, we just make good wines."
In the tasting room, you'll find wines by the glass as well as meat and cheese snacks. Check the Isle La Motte Vineyard website for current tasting room hours.
ZAFA Wines
Note: though not open to the public, there is also another vineyard in Isle La Motte called ZAFA wines. ZAFA was founded in 2018 by Krista Scruggs and sells sparkling wine with a focus on sustainability and regenerative practices. You can find ZAFA wines online.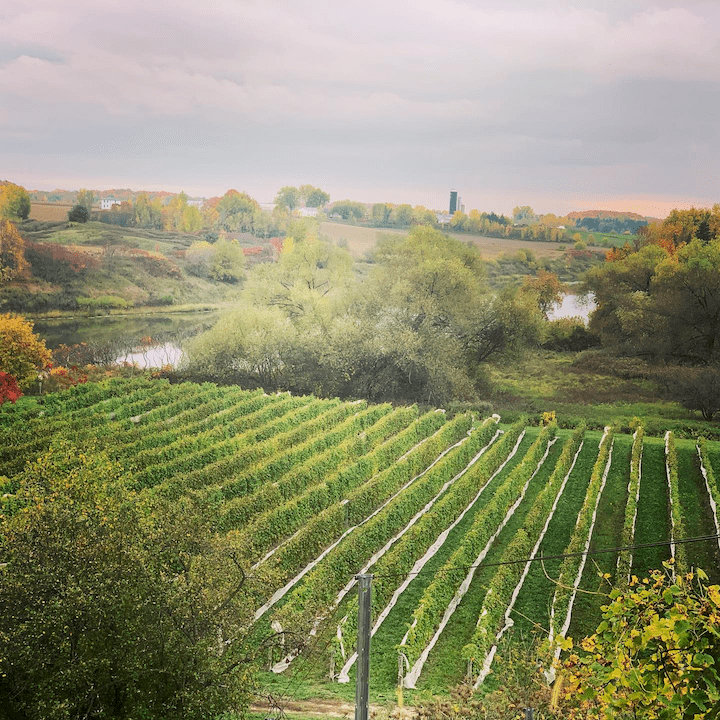 Photo credit: Ellison Estate Vineyard
Ellison Estate Vineyard
The second vineyard on the list as you head south is Ellison Estate Vineyard. In 2019, Kendra and Rob Knapik founded Ellison Estate Vineyard when they began restoring an abandoned vineyard on a 50-acre farm in Grand Isle. At harvest, the grapes are processed in the family's basement winery in Stowe. They also host wine tasting events in Stowe. In 2021, they opened their tasting room in Grand Isle at the vineyard.
Ellison Estate Vineyard wines are natural and unfiltered with minimal intervention so to accentuate the terroir of the islands. Check their Facebook page for current tasting room hours, reservations may be required.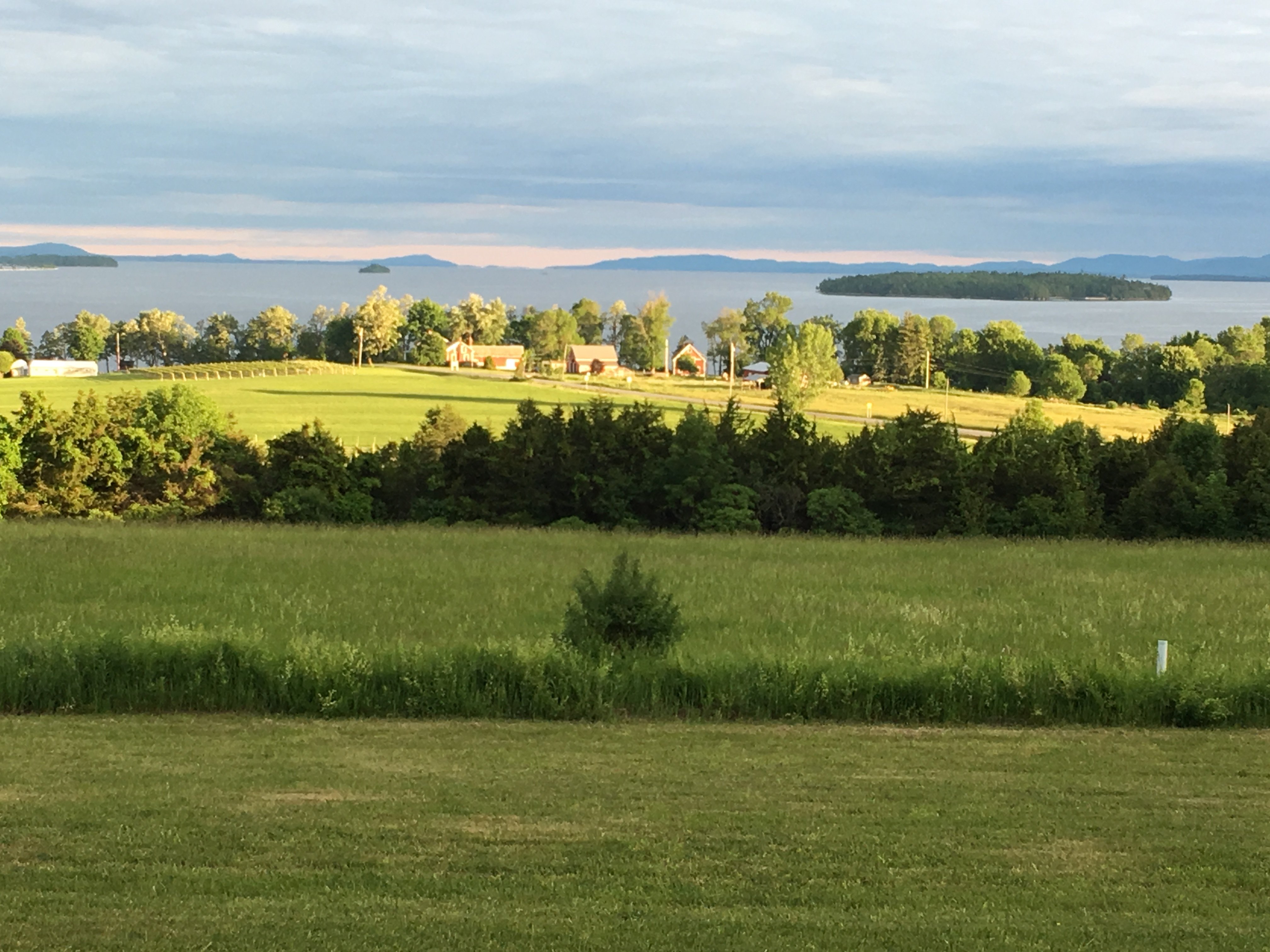 The view from Fox Hill at Snow Farm Vineyard
Snow Farm Vineyard
The third and final vineyard on the trail is our very own Snow Farm Vineyard & Winery. The vineyard began as a dream and passion in the mid-1990s to keep our retired dairy farmland as agricultural land in the Champlain Islands and is now the longest-running vineyard in the state.
Owners Dave and Julie Lane, alongside head winemaker Patrick Barrelet, produce over a dozen varieties of wine from 13 acres of grapevines, including unique late harvest and dessert wines. Our true Vidal Blanc Ice Wine is a dessert wine that cannot be made in many other places in the world.
Grab a glass of wine from the tasting room and enjoy the short walk to Fox Hill for expansive views. Check our website for current hours.
Enjoy Your Wine Trail Experience in the Islands!
We hope you'll take a day to explore the Champlain Islands wine trail and support these family-owned local businesses. You'll take in breathtaking views of the lake and mountains along the way while slowing down to enjoy the pace of island life.
We hope to see you soon!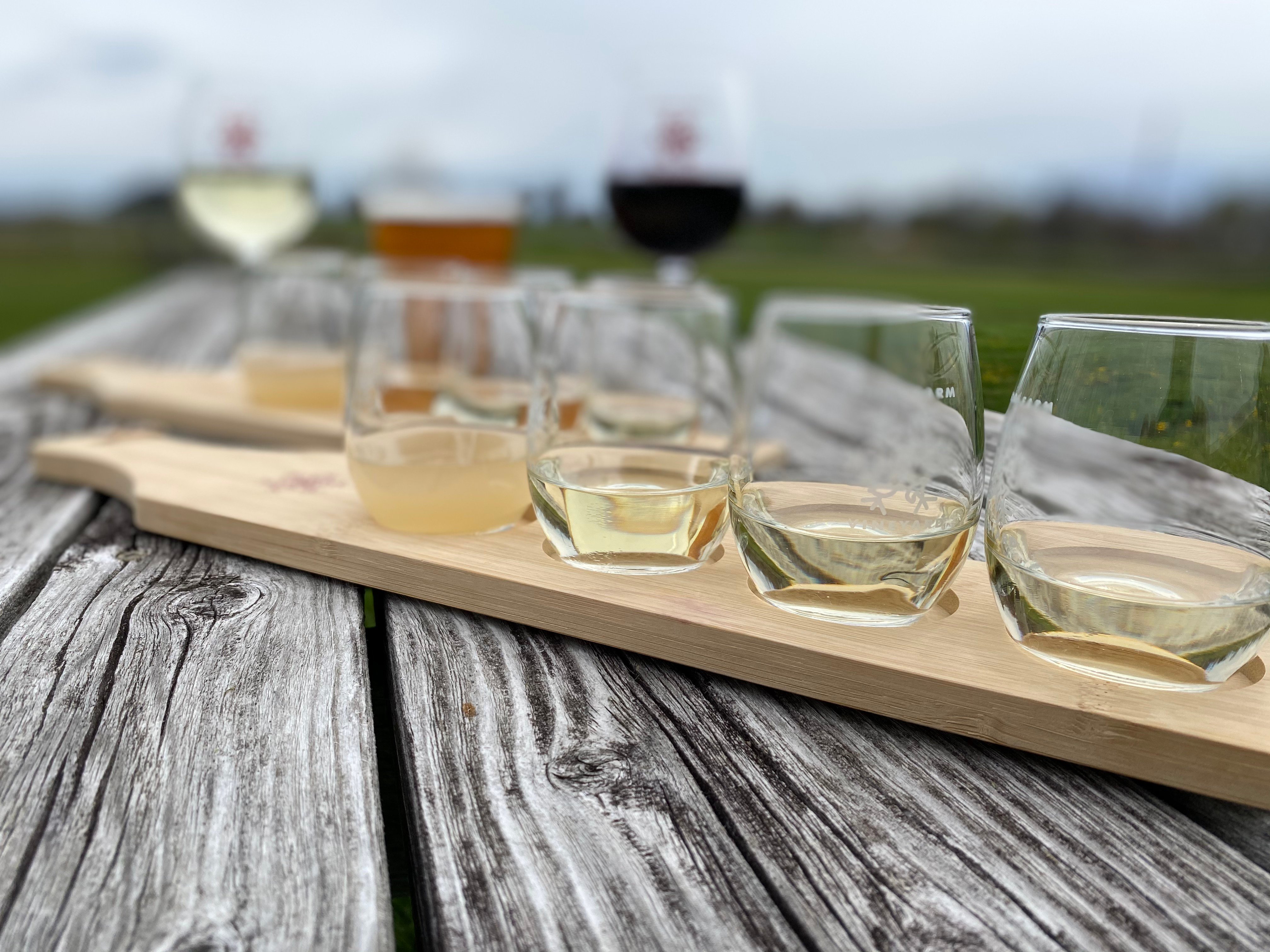 Posted by Dave Lane