Whether you're serving a dozen people for Thanksgiving this year or just your immediate family, we have some wine suggestions to help you savor the day.
At Snow Farm Vineyard, we have you covered with local wine you can feel good about. Local, sustainable, and delicious too.
Read on for our favorite wines for raising your glass, or while passing around that extra plate of stuffing. We hope you enjoy our wines this Thanksgiving and throughout the holiday season!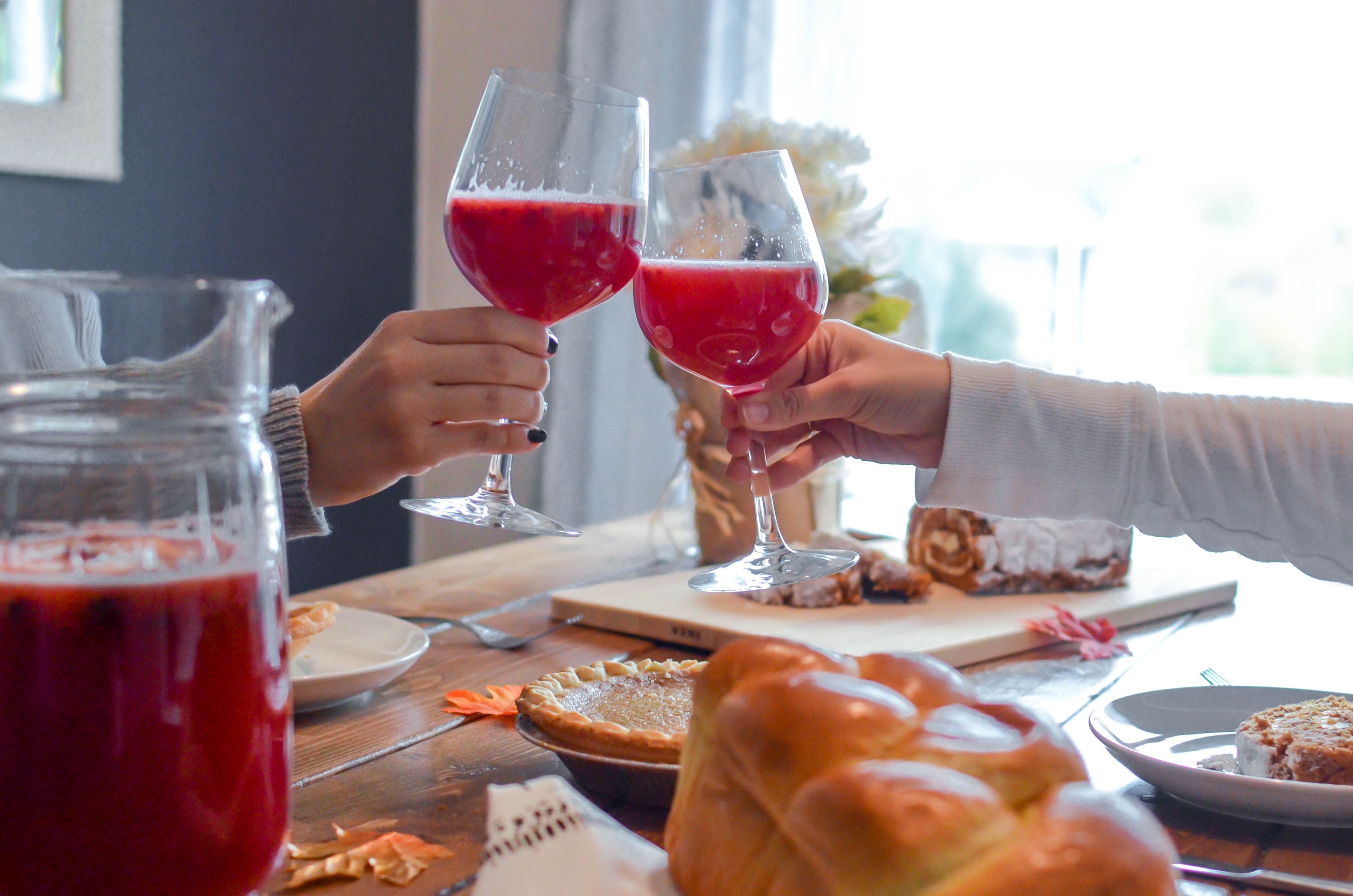 Cocktails
Thanksgiving Wine Cocktails
Treat yourself or your guests to a Thanksgiving wine cocktail before the big meal. Our Sangria Pét Nat is bubbly and full of berry flavor. Or, try our Sparkling CranApple wine cocktail to balance out a heavy meal.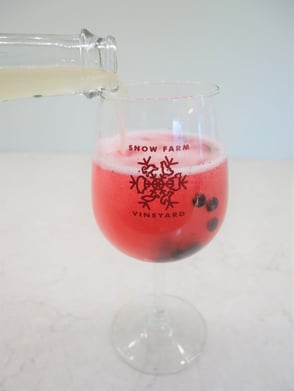 Pét Nat Sangria
Ingredients:
4 1/2 oz. Pét-Nat by Snow Farm Vineyard
Frozen fruit (blueberries or raspberries)
½ oz. Grand Marnier
Orange peel

Directions:
Pour pét-nat into a glass. Add a handful of frozen fruit, works best with raspberries or blueberries. Garnish with an orange peel and float 1/2 oz. of Grand Marnier on top. If you don't have Grand Marnier you can substitute any orange liqueur.
Sparkling CranApple Wine Cocktail
Ingredients:
1/3 Cranberry juice
1/3 Vidal Blanc by Snow Farm Vineyard
1/3 Sparkling water
Directions:
Mix all ingredients together. Add cranberries, diced apples, and rosemary for "festiveness."
Check out our fall cocktails with cider and wine for more ideas.

Wines to Pair with Turkey
Rosé
Enjoy this off dry fruity wine with your holiday meal. Notes of berries, cherry and cranberry will be the perfect complement to turkey 🦃 and cranberry sauce. This crisp wine will also pair well with squash or potato dishes.

Seyval Blanc
This dry white wine is nicely balanced, light, and fruity. This wine is also perfect with many salads and dishes made with fresh herbs.
Leon Millot
This dry red wine is smooth with gentle earthy notes, cherry and berry flavors that will compliment turkey. Leon Millot pairs well with mashed potatoes and glazed carrots as well.
White Wine With Subtle Sweetness
Snow White by Snow Farm Vineyard is mild and smooth white wine, with delicate flavors and aromas. A semi-dry blend of Cayuga and Seyval Blanc grapes, Snow White pairs perfectly with appetizers.
The subtle sweetness and fruity notes will complement mild cheeses, smoked salmon dip, cocktail meatballs with chilly sauce, as well as many other light nibbles.
Wines to Pair with Sides & Casseroles
Vidal Blanc
Dry and slightly buttery, Vidal Blanc will complement saltiness, and the green apple and citrus notes will pair nicely with many classic side dishes like potatoes and vegetables.
Baco Noir
Baco Noir is dry with some spice, this wine is a great choice to compliment seasonings, like cloves and herbs.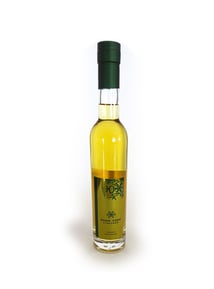 Dessert
Late Harvest Vignoles or Vidal Blanc
Our Late Harvest wine pairs well with rich desserts like candied fruits, decadent cookies, or chocolate anything. This intensely sweet wine is made from grapes harvested late in the season and the strong notes of apricot, pineapple, and orange zest will complement many flavorful desserts.
The Finishing Touch
Fortress Red, Port Style Wine
Made exclusively from extra-ripe Snow Farm Vineyard Frontenac grapes, we are excited to present Fortress Red, our newest addition to the Snow Farm lineup.
This wine is oak-aged with licorice, fig, and ripe red fruit aromas. Flavors of prune, chocolate, coffee, and oak, ending with a semi-sweet finish. This fortified Port-style wine is made with alcohol distilled onsite using our own grapes! It is ready to drink as an aperitif, with cheeses or desserts, or as a nightcap to finish a festive day.
Maple Liqueur

Maple liqueur from Snow Farm Distillery is a true delicacy. The flavor is rich and complex, with notes of vanilla, caramel, and, of course, maple.
It's perfect over ice as an after-dinner drink or mixed with coffee or hot chocolate for an upgrade to your drink. The liqueur can also be used in cocktails, bringing a unique and delicious flavor to any drink.
Happy Thanksgiving from Snow Farm Vineyard!