During the winter we love to eat hearty comfort foods. They warm us up inside and satisfy our soul. Cold and crummy feelings we have about winter melt away with a steaming bowl of homemade mac and cheese in hand.
Red wines have the same ability to bring us comfort in the wintertime. Smooth, hearty winter wines bring out the best flavors in comfort foods. So, why not build your meal around your favorite winter wine? In this post we'll share the best foods to eat with smooth, easy-to-drink red wines.
Why Our Red Wines Are Great For Winter
At Snow Farm Vineyard, our red wines are so smooth because they are low in tannins. Tannin-what you say? Tannins are naturally occurring compounds mostly found in the skins of grapes. Their scientific name is polyphenols. They're a natural antioxidant that helps the wine age well and they also have some known health benefits. Cheers to your health!
If you drink something with a lot of tannins, it will make your mouth feel dry. The longer the grape skins soak, the more tannins the wine will have. Red wines usually have more tannins because winemakers want deeper colors and they ferment the grapes at higher temperatures to extract the tannins from the skins.
At Snow Farm Vineyard, our wines are unique because our grapes don't carry a lot of tannins in their skins.
"Our wines are a little bit softer and fruitier than most reds, so they are wines you can drink young," head winemaker Patrick Barrelet said. "If we had really tannic wines we would have to age them in barrels for a longer time to smooth out the tannins. Our wines are already at their best when young, but sometimes we can age them 5 to10 years."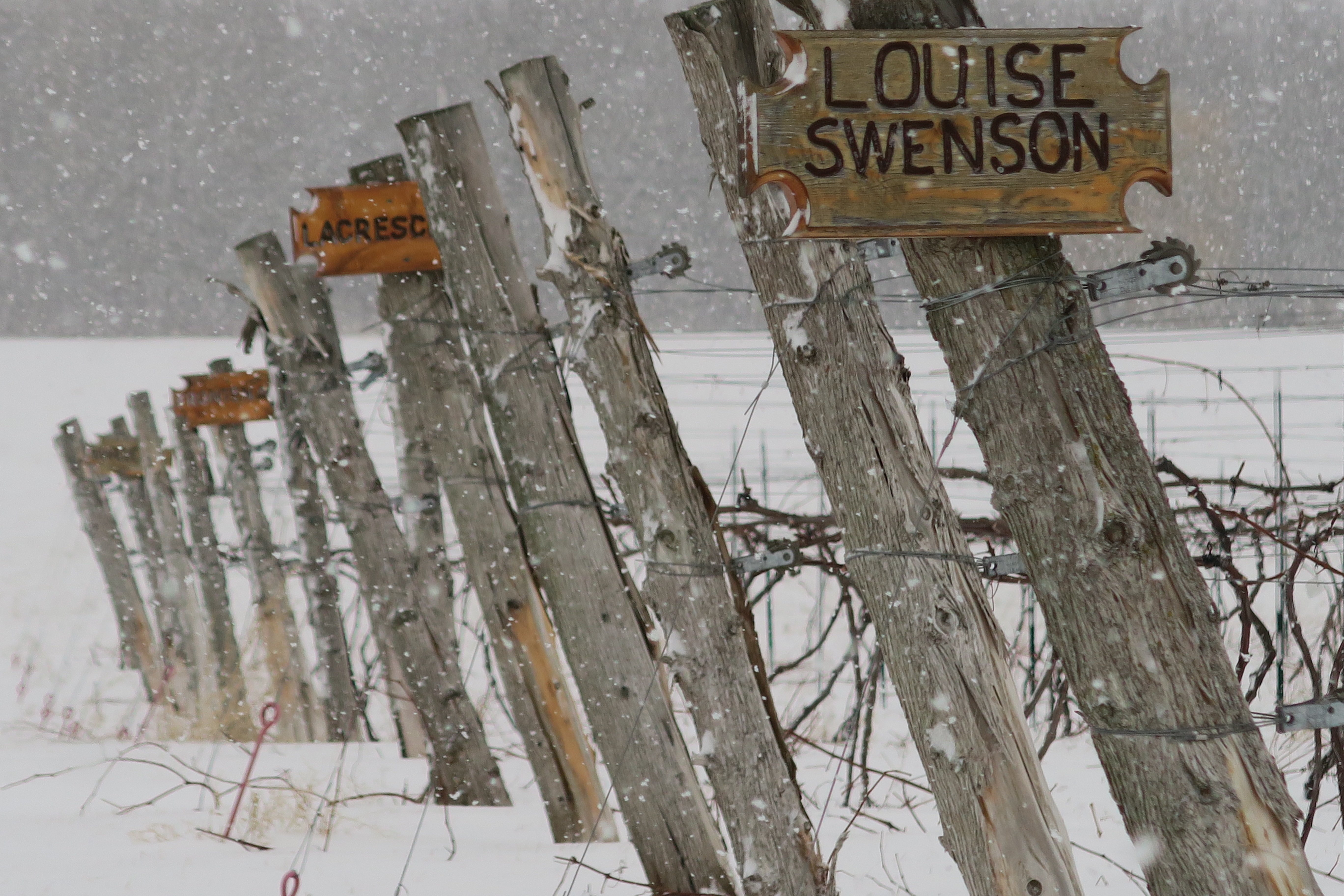 Our red wine grapes have fewer tannins because they are hybrids made by crossing two or more grape varieties. Wines made from hybrid grapes naturally have fewer tannins than the average vinifera grape wine.
"Our red wines are not super bold or super structured with a lot of tannins. People enjoy them because they are a little bit lighter and smoother," Patrick said.
An added bonus is that when you enjoy our red wines, you're helping to keep land open in Vermont.
"Our red wines have their charm, especially in our climate, because our growing season is a little shorter. The grapes we choose are best-suited to grow in Vermont. You're supporting local agriculture when you choose our wines over imported wine," Patrick said.

Winter Wines to Pair with Comfort Foods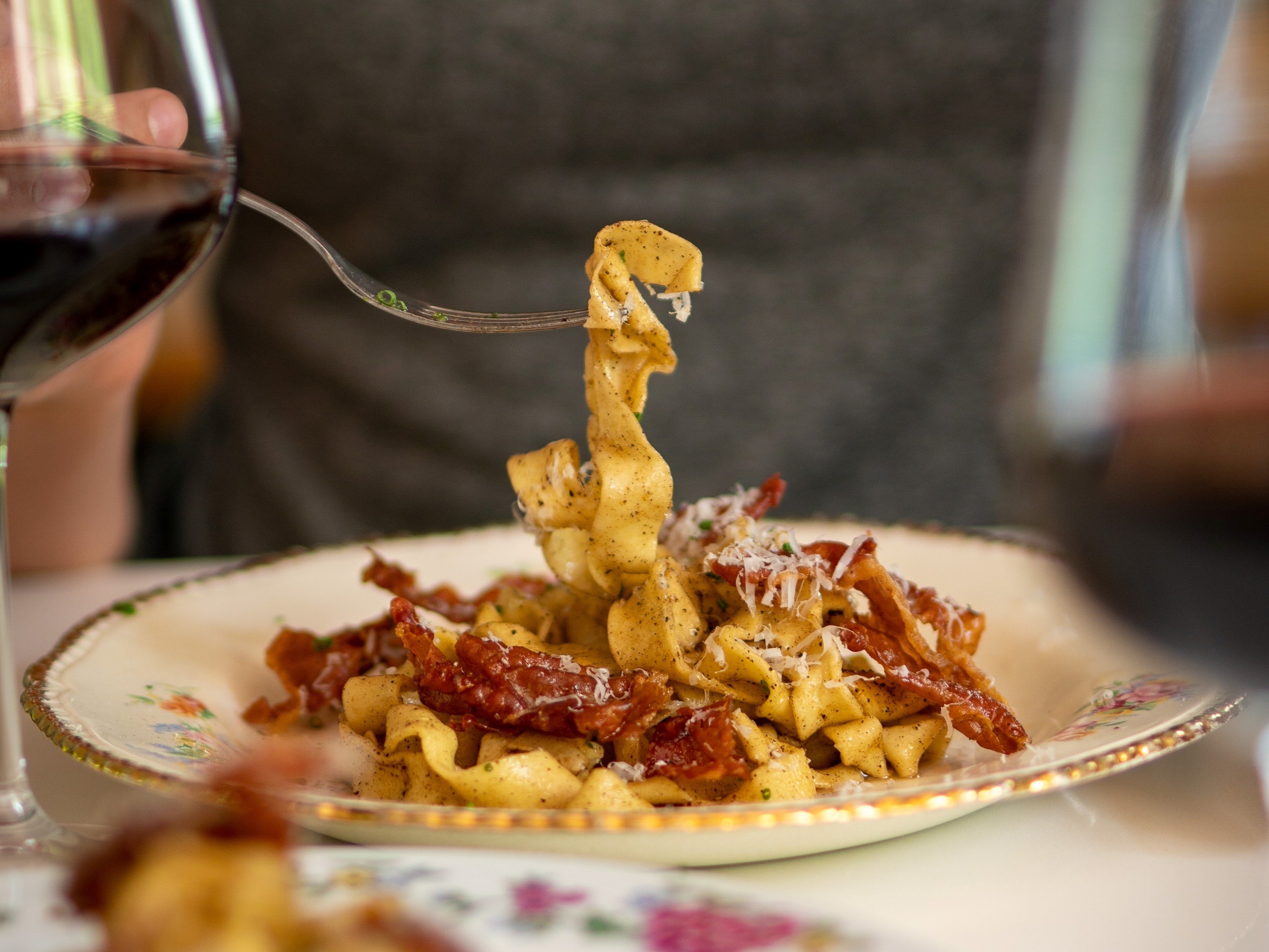 Pairs well with pasta and poultry:
Leon Millot - An Estate wine made with grapes from the oldest vines in the Vineyard. Dry and smooth with blueberry and plum aromas. Blueberry flavors and earthy notes.
Try the Leon Millot Reserve with dishes with red meats and tomato flavors. Or this Estate wine makes a great pairing with turkey, squash or root vegetables due to the lush fruit notes.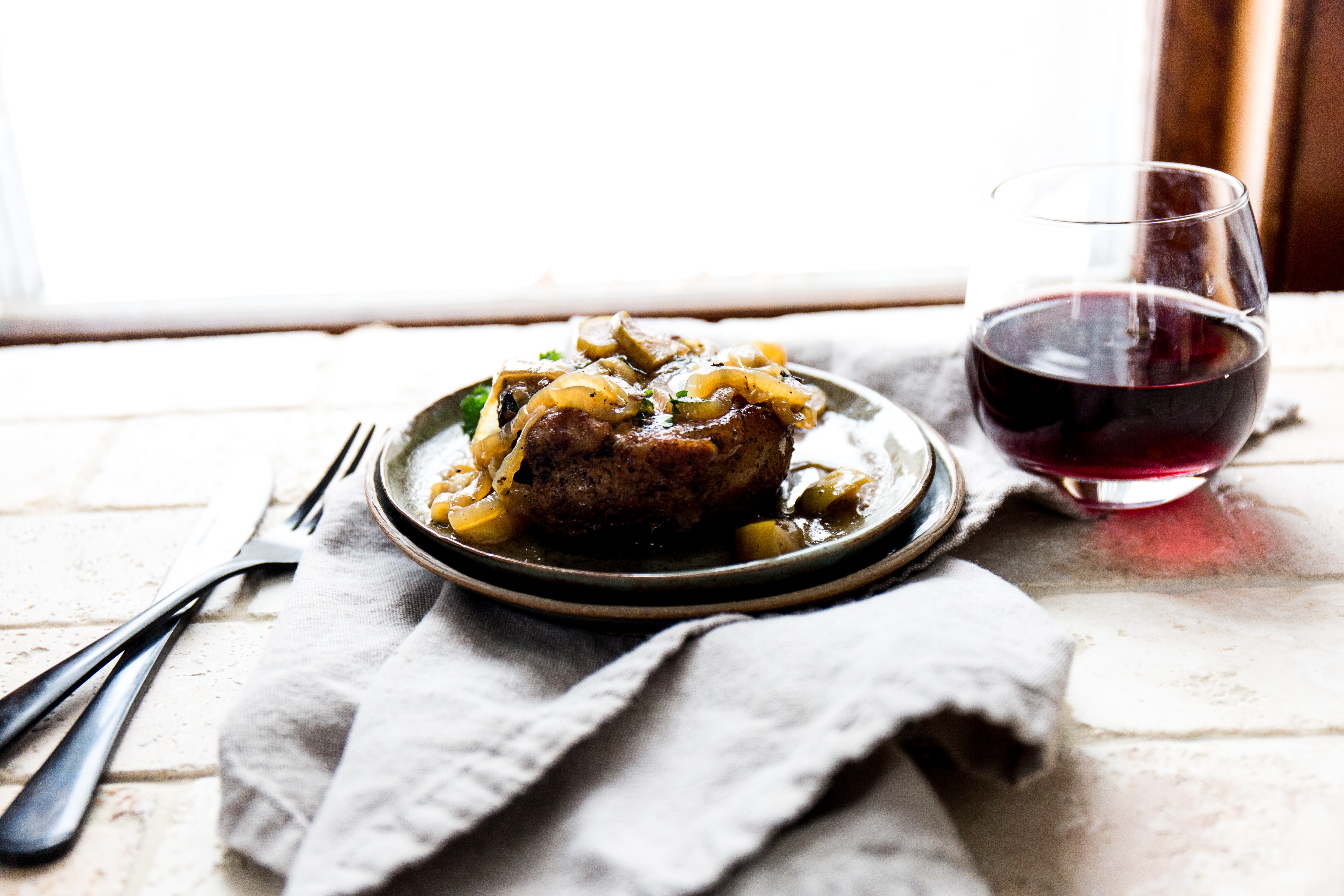 Pairs well with pork and beef dishes:
Baco Noir - This Estate red wine has rich black cherry and black berry aromas. Light bodied with smooth tannins and very fruity. Pairs well with pasta and red meat.
Cresent Bay Red - An Estate Wine. Medium bodied wine brings out the best of our Baco Noir, Leon Millot and Frontenac. Berry notes throughout, mellow, oak aged and fruity with a smooth, blueberry finish.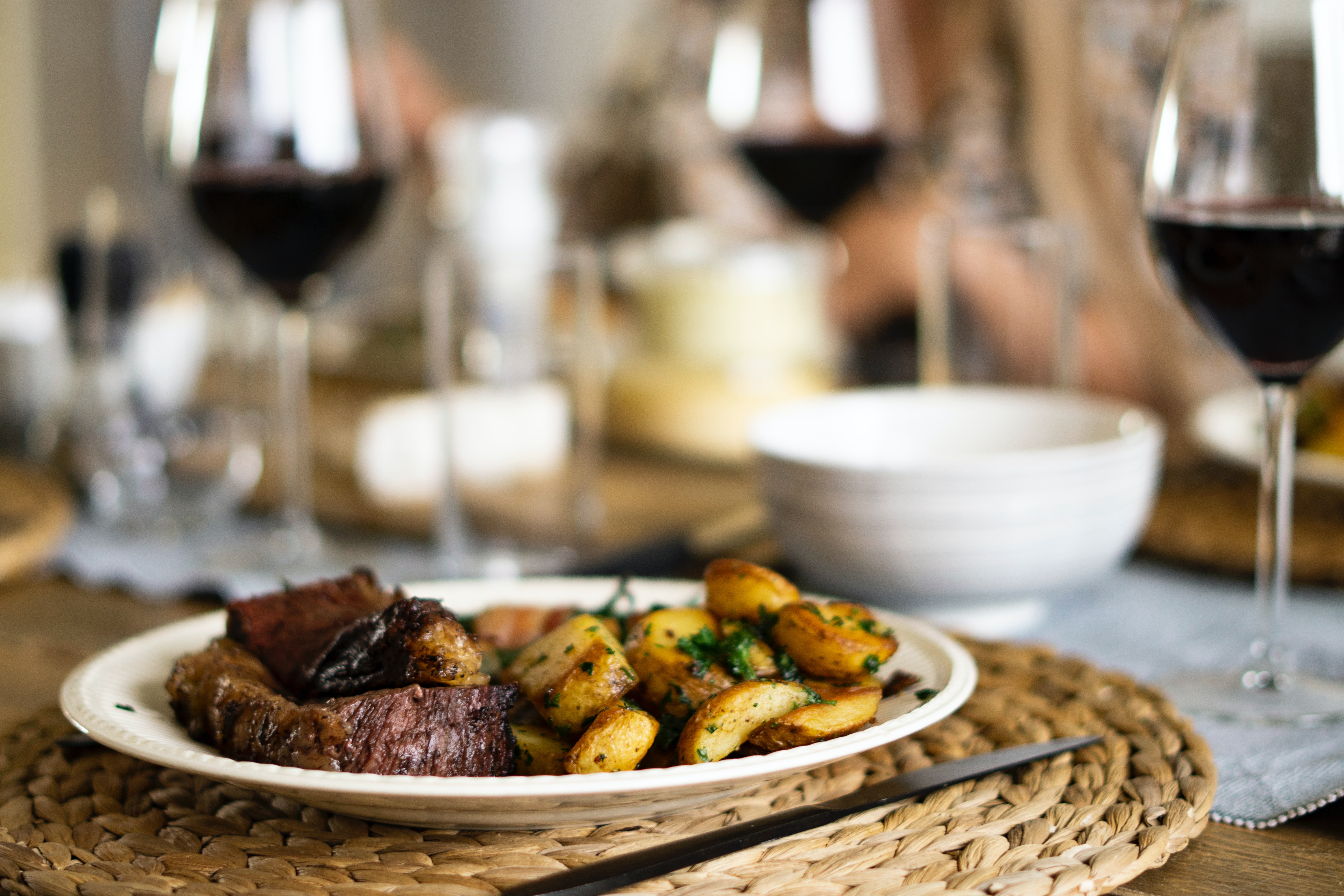 Pairs well with game meat like venison or duck as well as red meat:
Marquette - an Estate wine made from our Marquette grapes. Dry red wine with beautiful plum color and fruit aromas. Hints of oak with red berry and plum flavors. Spicy with a tart dark cherry finish.

Petite Pearl - Rich violet-red color. Dry red wine with plum, cassis and wood aromas. A mix of ripe red fruit and oak on the palate, finishing off with smooth tannins. Silky, medium bodied wine.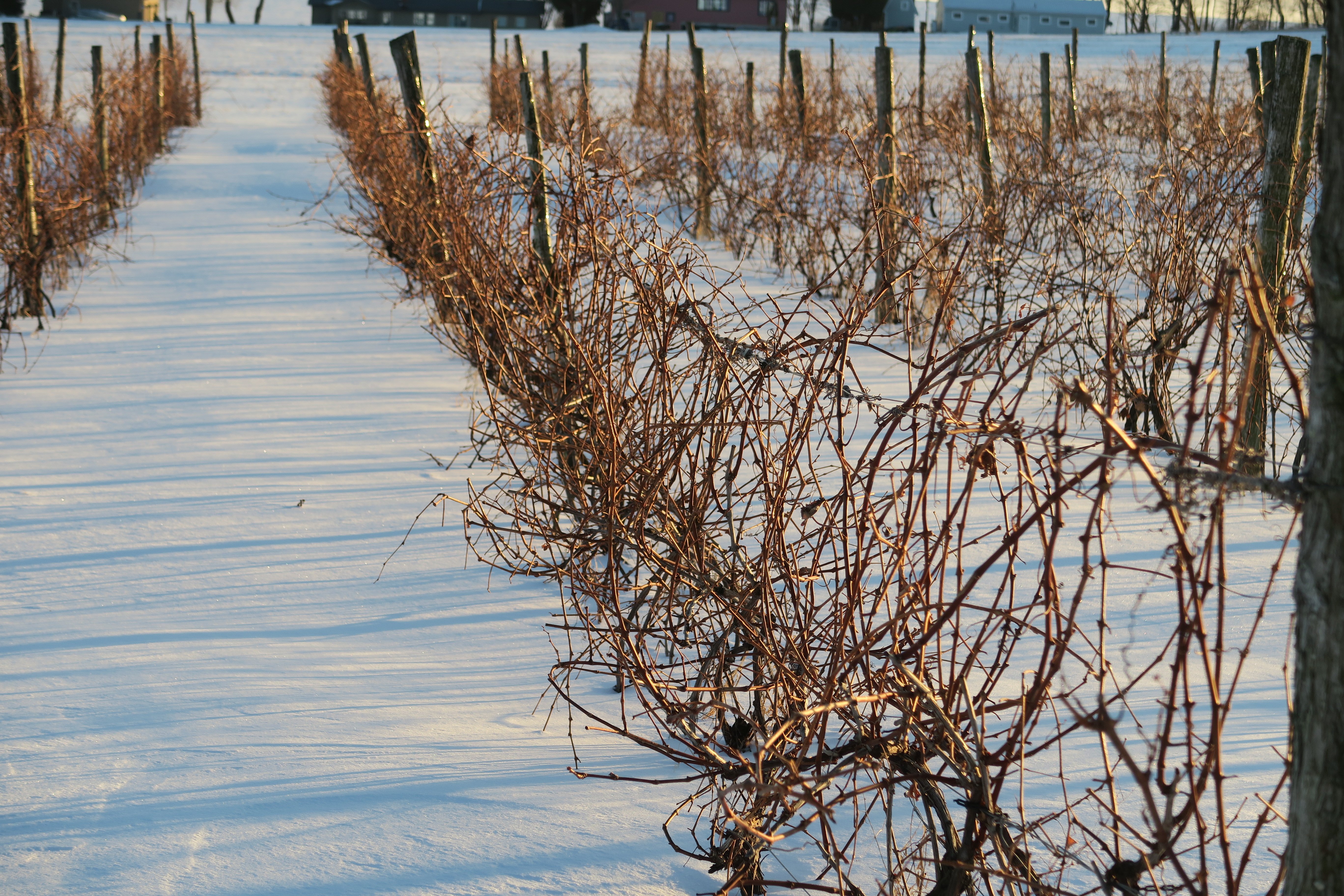 A Winter Wine Experience Like No Other
An experience at Snow Farm Vineyard is like nowhere else. We offer award-winning
craft wines made with grapes grown in South Hero, Vermont. Our wines take you to a place and a time that you want to be; calming your body but igniting the inner spirits within each of us to do good, love more, and help one another. The journey to our vineyard in the winter is like a trip to Narnia. You'll enter a new dream-like world when you arrive.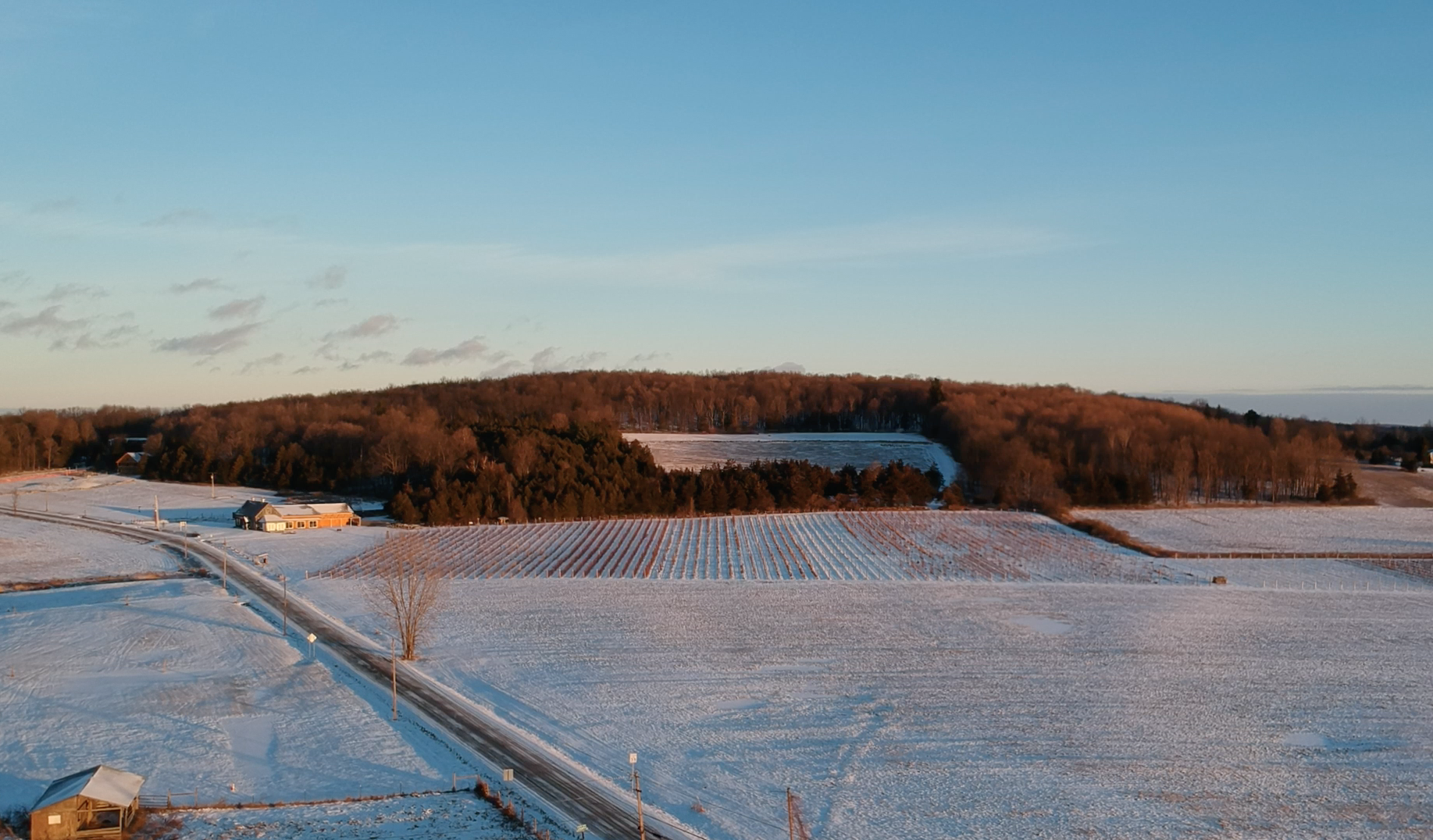 As you drive over the sand bar bridge, the frozen lake stretches out for miles on both sides of the road. You'll drive around the corner at Crescent Bay where the Snow Farm Inn is located, and the full view of the vineyard will open up. Stretching over 13 acres, our grapevines stand out in neat rows against the white snow. They glow burnt orange in the sun. Behind them, you'll see the barn-like tasting room and winery down the road.
It's quiet and peaceful. As you get out of your car, all you'll hear is the sound of the snow crunching under your feet and the wind off the lake. The door is large and heavy but swings open easily to the tasting room. A room where many people have come to gather throughout the years and where many memories have been made.
The shelves are full of local goodies and trinkets. Homemade lights shine above the bar. Maple syrup made by the owners, the Lane Family, is bountifully displayed on the shelf. Llama fiber and hand-knit scarfs are laid out along antique furniture as if a work of art all on its own.
Just when you think time has stopped and you catch yourself lost in the wonder, a pleasant welcoming voice from behind the bar speaks out and says, "Welcome to Snow Farm Vineyard, would you like to try some wine?"
Posted by Cassandra Martin