There is a growing appreciation culturally for local food and drink including craft beers, wines, meats, cheeses, and more. In Vermont, one challenge for local wine is name recognition. Popular warm-weather varieties like Pinot Noir and Cabernet typically can't be made locally in Vermont because the grapes can't survive the hard winters.
Instead, varieties like Frontenac, Louise Swenson, and Vidal Blanc are prevalent in Vermont and across the Northeast. They thrive in the cold weather and like a lot of Vermonters themselves, their ability to triumphantly emerge after a tough winter makes them something to admire.

The cold-hardy grape varietals used to make local wine in Vermont are steadily gaining in popularity. People are realizing that local wine gives them the same enjoyment and taste profile as more well-known wines shipped from across the country, but with a lot of other added benefits too.
Five Reasons to Buy Local Wine in Vermont
There is a Local Wine for Every Taste & Price Point
It is becoming increasingly popular to buy local wine in Vermont. Why? Because the quality of the wine, the prices, and the varieties available have all gotten better over the years.
There is a growing recognition that small Vermont vineyards have an immense advantage over large ones when it comes to making high-quality products. The care and attention given to each bottle, from the labels applied by hand to the seasonal flavors, makes local wine stand out.
If you're still thinking you can't give up your Pinot Noir, think again. Vermont wines from Snow Farm Vineyard offer you eight of the nine common styles of wine. Check out this blog post to find the style of wine you like with a recommendation for local Vermont wine you'd like!
Vermont wines do tend to be slightly more expensive than cheaper wines from say, California, because of higher production costs (wines are made in smaller batches in Vermont). Yet, over time the prices have become comparable and, again, you are paying for small-batch Vermont quality.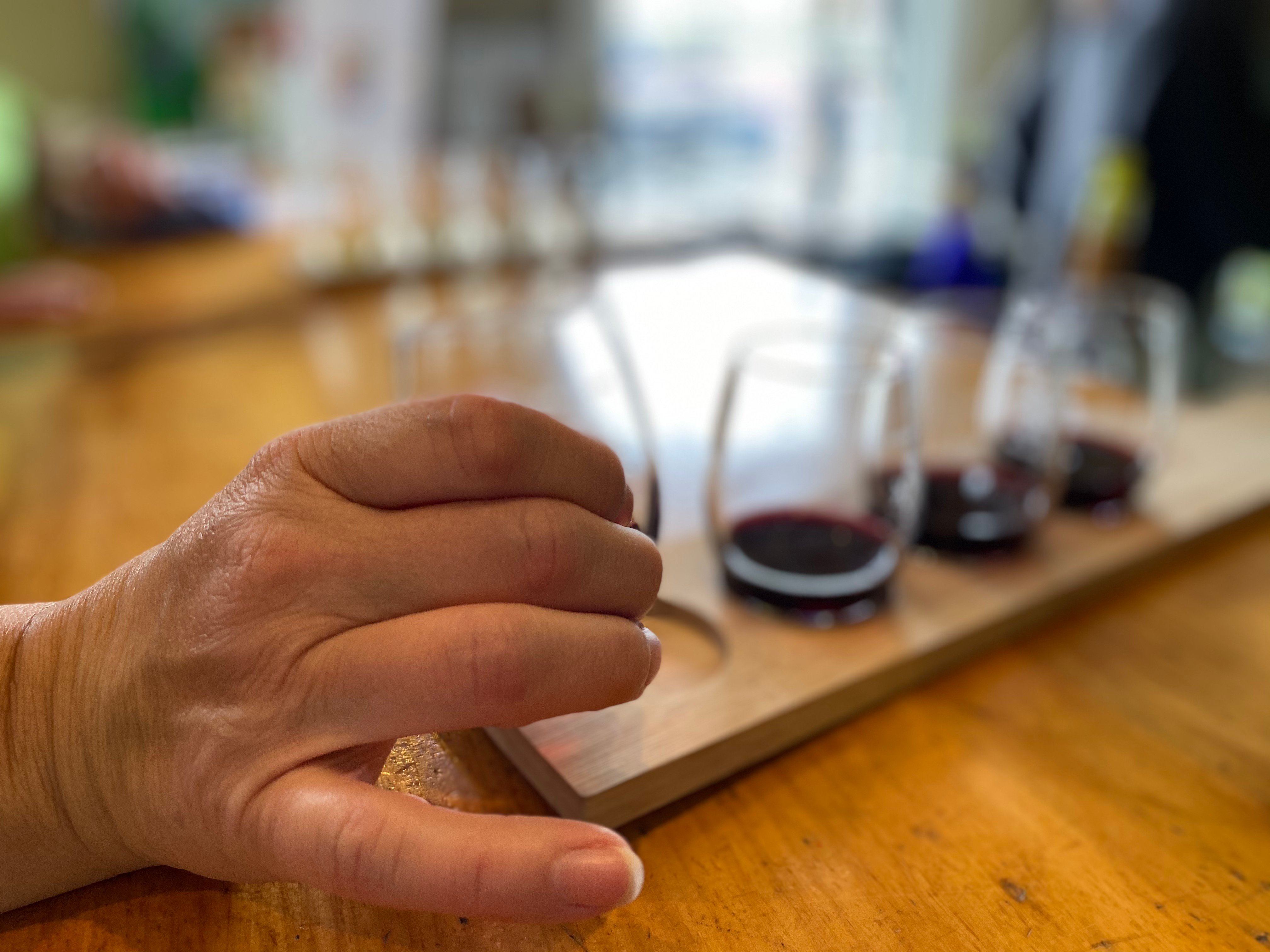 You're Supporting The Local Economy
When commercial winemaking began in Vermont in the mid-1990s, there were only three vineyards: Snow Farm Vineyard, Boyden Valley Winery, and Shelburne Vinyard.
Today, there are dozens of wineries in Vermont that make wine with local grapes and other local fruits, as well as local honey and maple syrup.
Most of them are family-owned and operated, and many are taking it to the next level with new locations and cutting-edge winemaking techniques.
For example, many, including Snow Farm Vineyard, are now making an all natural sparkling wine called Pét-nat.
As Vermont wineries begin to be recognized as some of the best in the nation, local customers are beginning to realize just how good their local wine is and are taking advantage of it. This allows families and local businesses to thrive doing the work they love.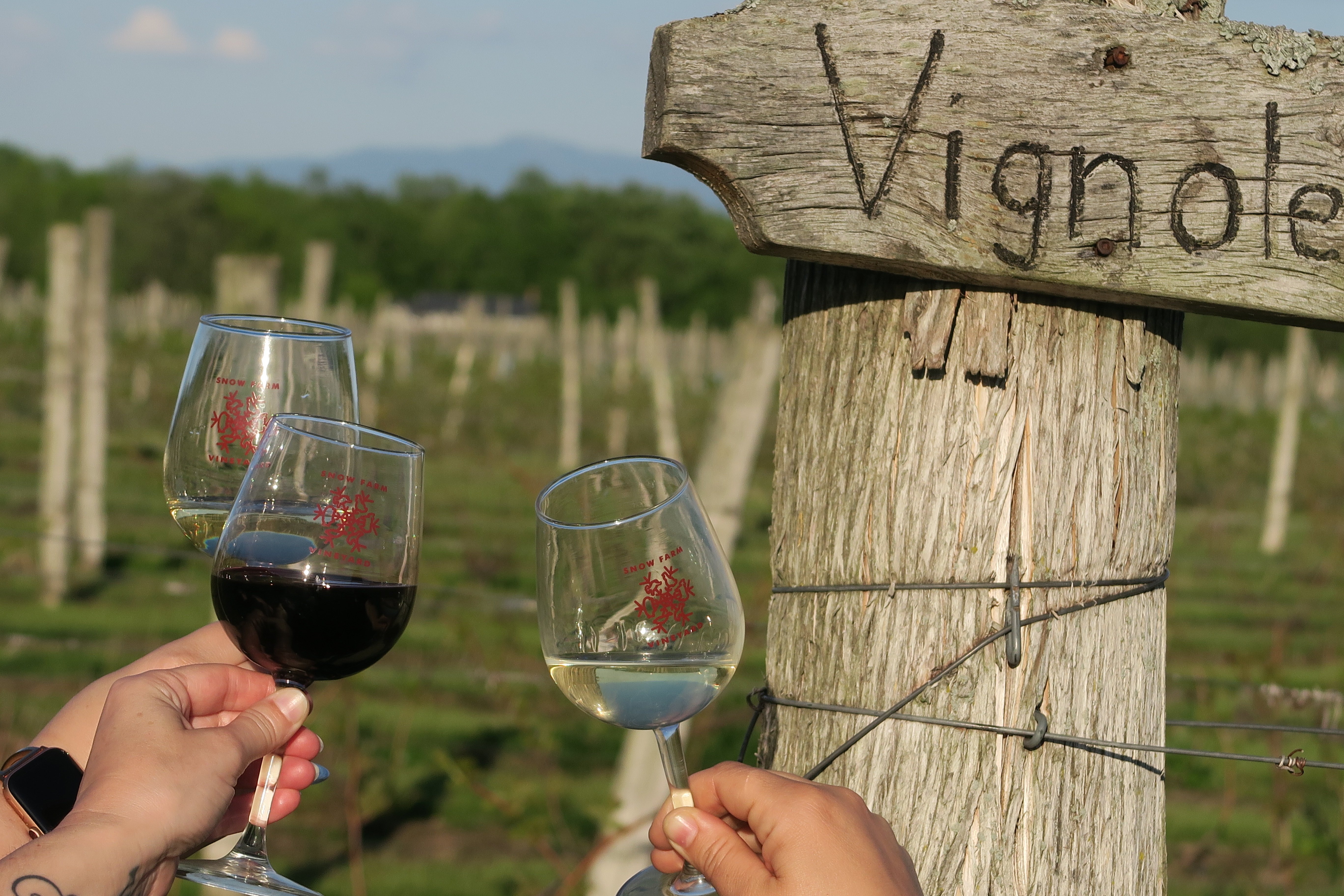 Local Wines Are More Sustainable
While you might be tempted to purchase your wine from the big fancy wineries that are found in places like Napa or Sonoma County, buying wine from your own state is more sustainable.
When you buy local wine, there are fewer greenhouse gas emissions created from shipping the wine across the country or globe.
You're also supporting healthy land practices in your backyard. Vineyards sequester carbon and improve soil health by keeping land thriving and green with plants.
At Snow Farm Vineyard a large part of the land is conserved and can never be developed. The public can also enjoy self-guided walking tours through the vineyard and the Fox Hill hike for stunning views of Lake Champlain.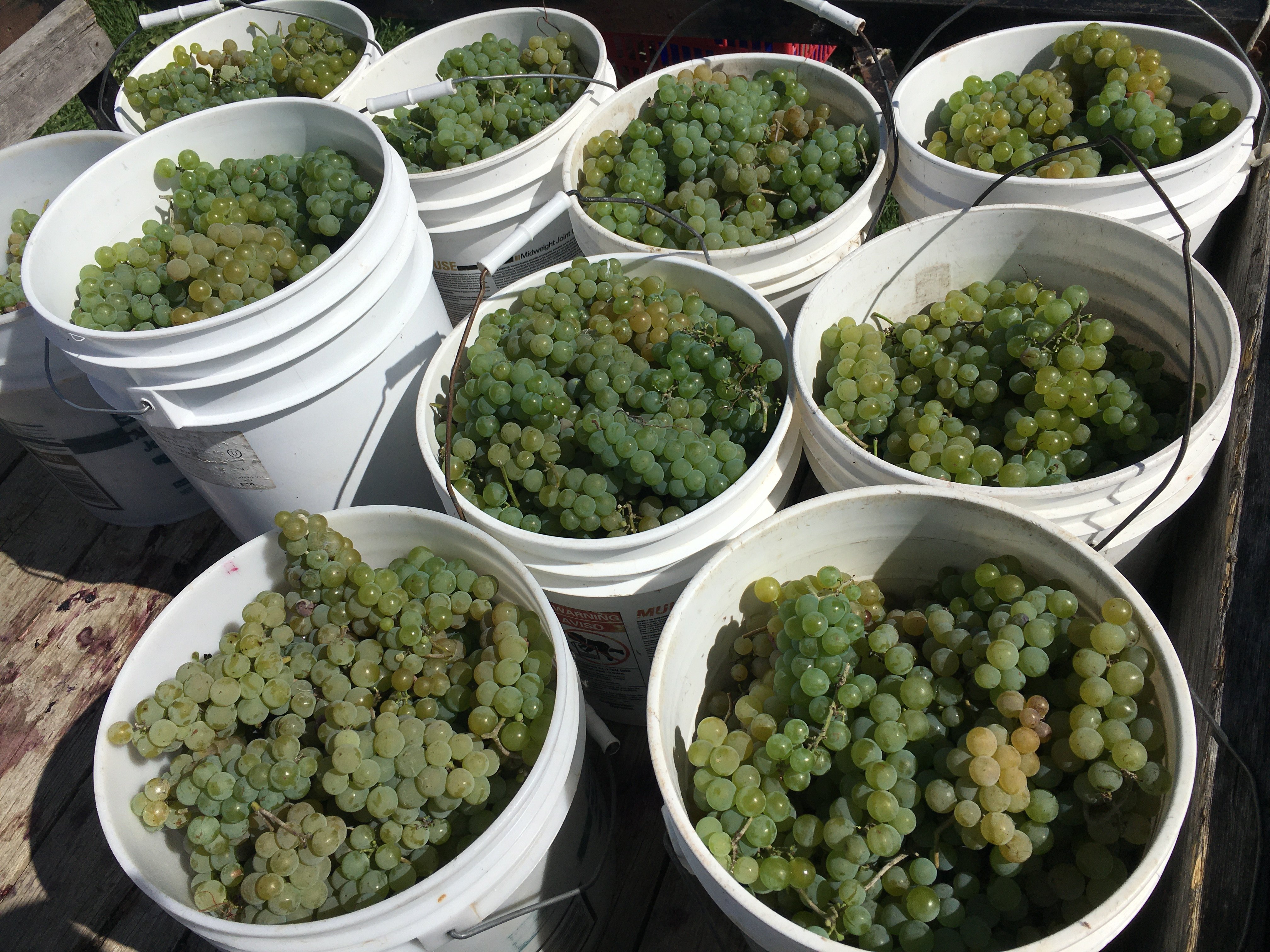 You'll Impress Your Friends With Your Grape Knowledge
As you try more local wines, you'll become familiar with the flavor profiles and will be able to use your Vermont wine lingo with even the most sophisticated Vermont wine connoisseurs.
Here are a few terms to know!
Ice Wine: The Northern U.S. is one of the few places in the world where ice wine, a dessert wine, can be made. It starts with harvesting Vidal Blanc grapes after they've frozen on the vine and the sugar has concentrated in them. Because they're rare and full of exotic flavors, ice wines are sipping wines to be enjoyed alone or with decadent desserts.
Pét-Nat: Unlike champagne which goes through several fermentations and takes over a year to make, Pét-nat is bottled after only a few weeks during its first natural fermentation. What makes it truly special is that, unlike champagne, there is nothing added to it. It is the most natural, untouched form of winemaking.
Marquette: This grape is a Pinot Noir hybrid that was introduced in 2006. It produces a medium-body complex red wine with flavors of cherry, blackberry, and subtle oak flavors. It ages well and pairs with red meat, turkey, or roasted butternut squash.
Frontenac Gris: Frontenac Gris grapes can be used to make a variety of white wines. At Snow Farm Vineyard we make a Frontenac Gris Rosé. It is a refreshing, off-dry wine lightly infused with aronia berries with fruity aromas of tart strawberry on the nose.
Local Wine Gives You a Taste of Place
The saying is, 'things that grow together go together.' When you're tasting local wine, you're tasting the terroir, or the climate, soil, and regional differences that create the flavors. That same terroir also influences the meats, vegetables, fruits, and dairy you eat too.
When you have a bit of local cheese with some fresh apples and wine, their flavors go together because they're grown together.
Stop in to Snow Farm Winery & Vineyard in South Hero today to try our local wines and walk the vineyard. You can also order our wines online and find them in stores across Vermont.