Looking for a fun way to surprise your loved one this Valentine's Day? Check out these creative ideas that go above and beyond flowers and chocolate. First on the list is a Vermont twist on a fun activity for our local friends!
There's sure to be something here that will make your special someone's day. We hope you feel the love this Valentine's day and every day!
Create a scavenger hunt surprise
Who doesn't love a little mystery on Valentine's day? A scavenger hunt will keep your partner or kids guessing for their gift and that's half the fun.
Download our Vermont Valentine's day scavenger hunt for a silly experience for those of us who love all things Vermont. Things you'll need: something cow-themed, Vermont wine, cheese, maple syrup, skis or a snowboard, and your gift of choice. We recommend a gift from our friends at Vermont Nut-Free Chocolates!
All you have to do is cut out each card and place it in the correct location around your home; with a Valentine's Day gift at the end!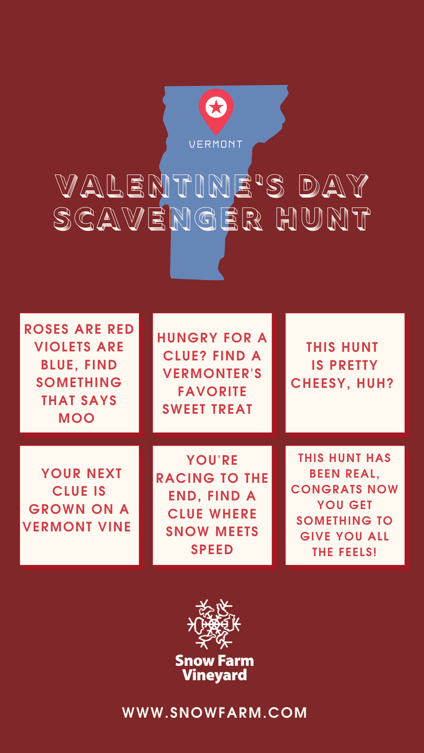 Cook their favorite dinner and serve it up with special touches
You can't go wrong with a home-cooked meal with a few special touches like candles, wine, and chocolates! Check out our blog post for a tasty salmon recipe and wine pairing ideas.
While you might think red wines are the go-to for winter, one of our winter favorites is actually a celebratory white wine with bubbles, our Snow Trip, perfect for Valentine's Day.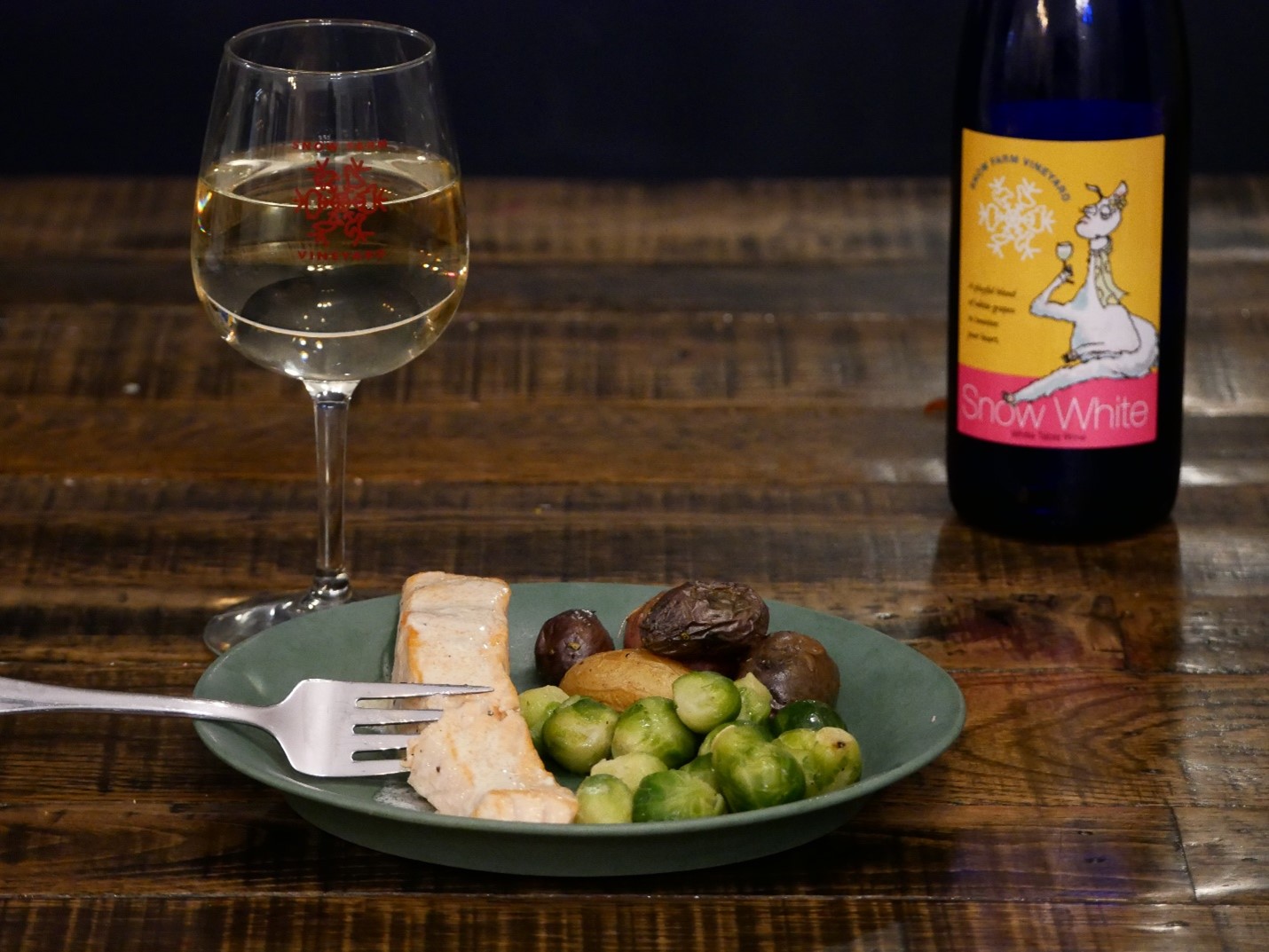 Share a handwritten letter with your 10 favorite things about them
When life gets busy it can be easy to lose sight of the original reasons why we decided to spend so much of our time with that special person in our life. Remind yourself and your partner with a list of your ten favorite things about them. It's sure to put a smile on their face and make them feel appreciated and loved!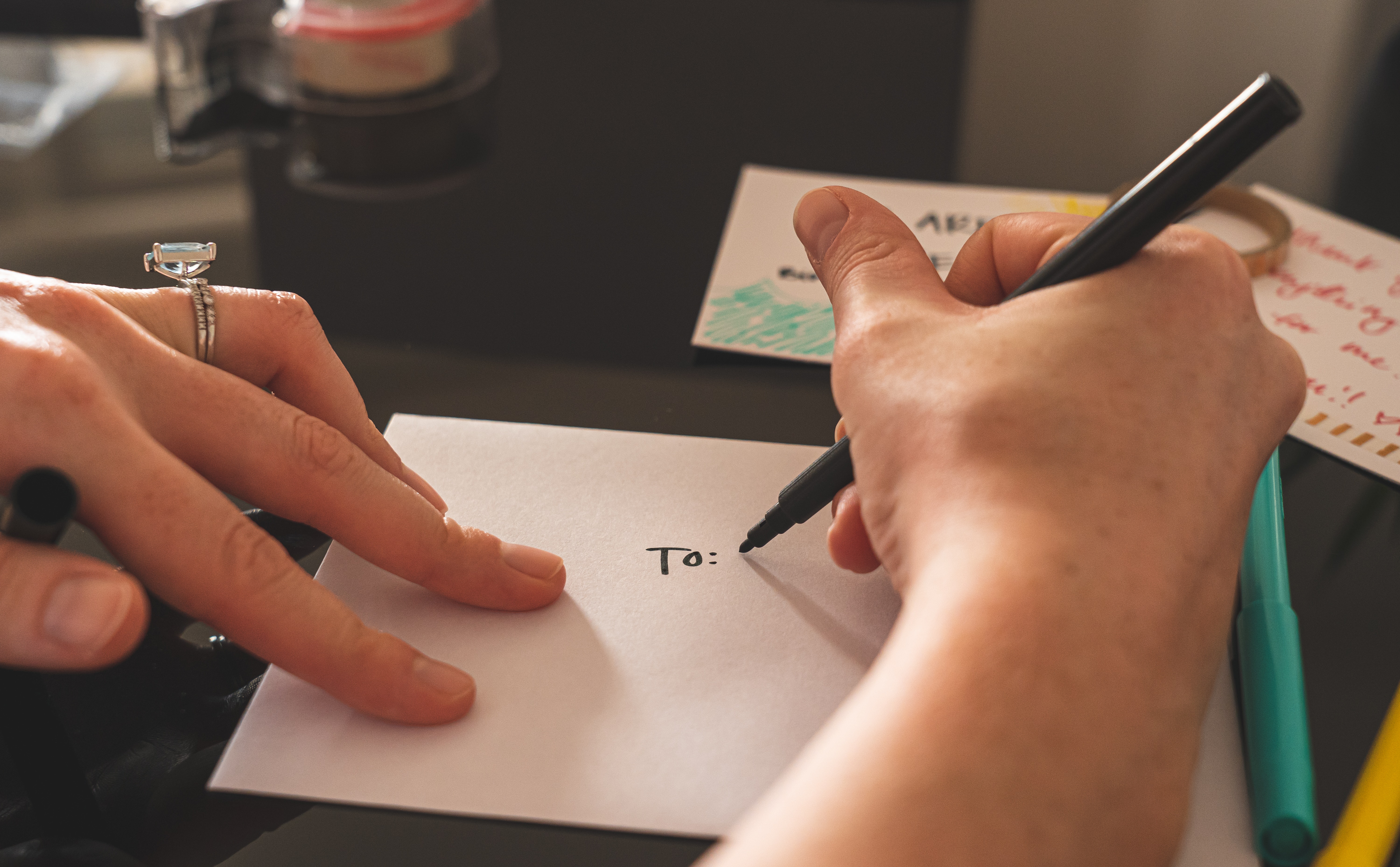 Buy them tickets to see their favorite band, event, or a day at the spa
Whether your partner is into ballet, country music, monster truck rallies, or would be delighted with a day at the spa, an experience is always an unforgettable gift.
In Vermont, some fun options could be tickets to a show at Higher Ground, the Flynn, or to see one of the upcoming performers or racing events at the Champlain Valley Fair as something to look forward to in the summer months!

Photo courtesy of the Champlain Valley Expo
Book a future weekend away at a cozy bed and breakfast
In Vermont, there are lots of remote experiences that give you and your partner the opportunity to reconnect on a deeper level without any distractions. Schedule a weekend or night away and surprise your loved one on Valentine's Day with a photo hint of where you'll be going.
At Snow Farm Inn at Crescent Bay, you'll experience a diversified family-run farm set on Lake Champlain, just down the road from our vineyard and state-of-the-art maple sugar house. We'll have a bottle of wine waiting for you!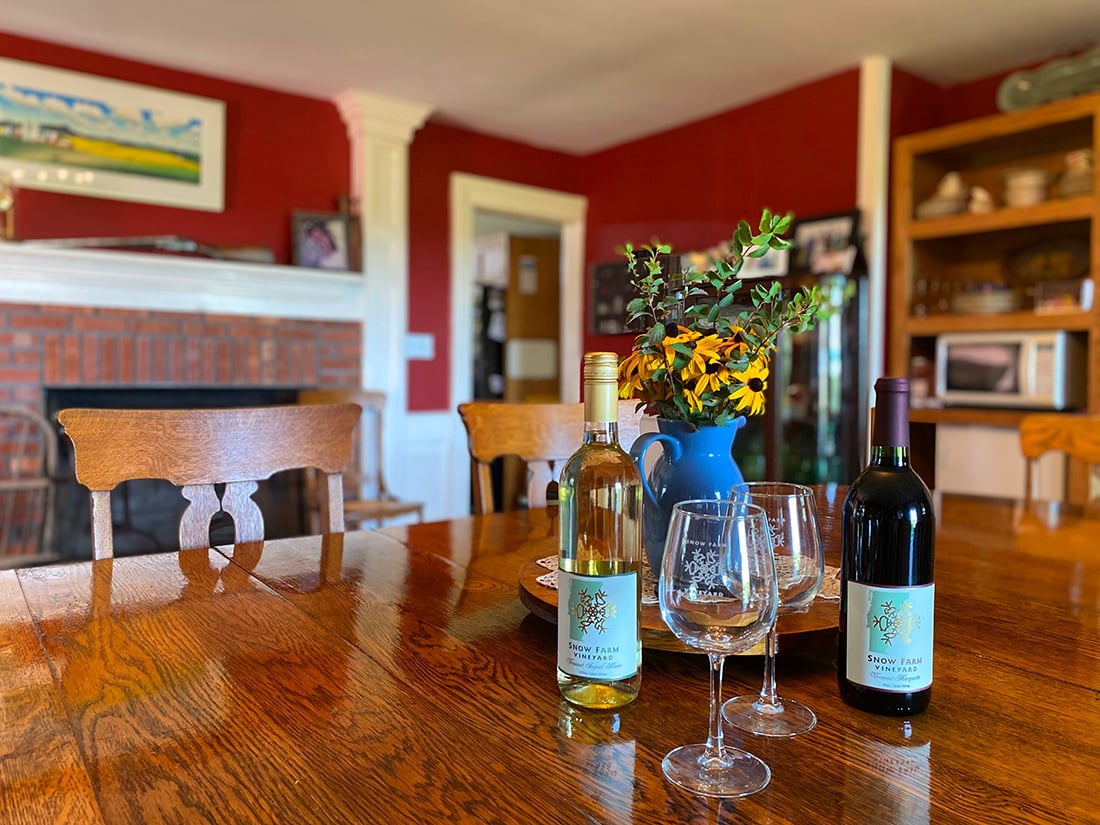 We hope you found something on our list that will make the perfect Valentine's Day surprise for your partner or family members! Our tasting room in South Hero, Vermont is a romantic spot to spend some quiet time with the people you love. We hope to see you soon!