After you've shared the news of your engagement with your family and friends, it's time to start thinking about the wedding itself! For many couples, the search for the perfect wedding venue is one of the first (and most important) tasks on the wedding planning checklist. But with so many gorgeous places to choose from, how do you narrow it down?
Leslie and Garrett found their special spot at our Vermont wedding venue, Snow Farm Vineyard, because of their love of the outdoors. Here's more about their experience and how you can find the perfect venue without losing your mind (or your fiancé) in the process.
The effort will be worth it when you find your dream wedding venue. And if you love the outdoors, the beautiful state of Vermont is a great choice!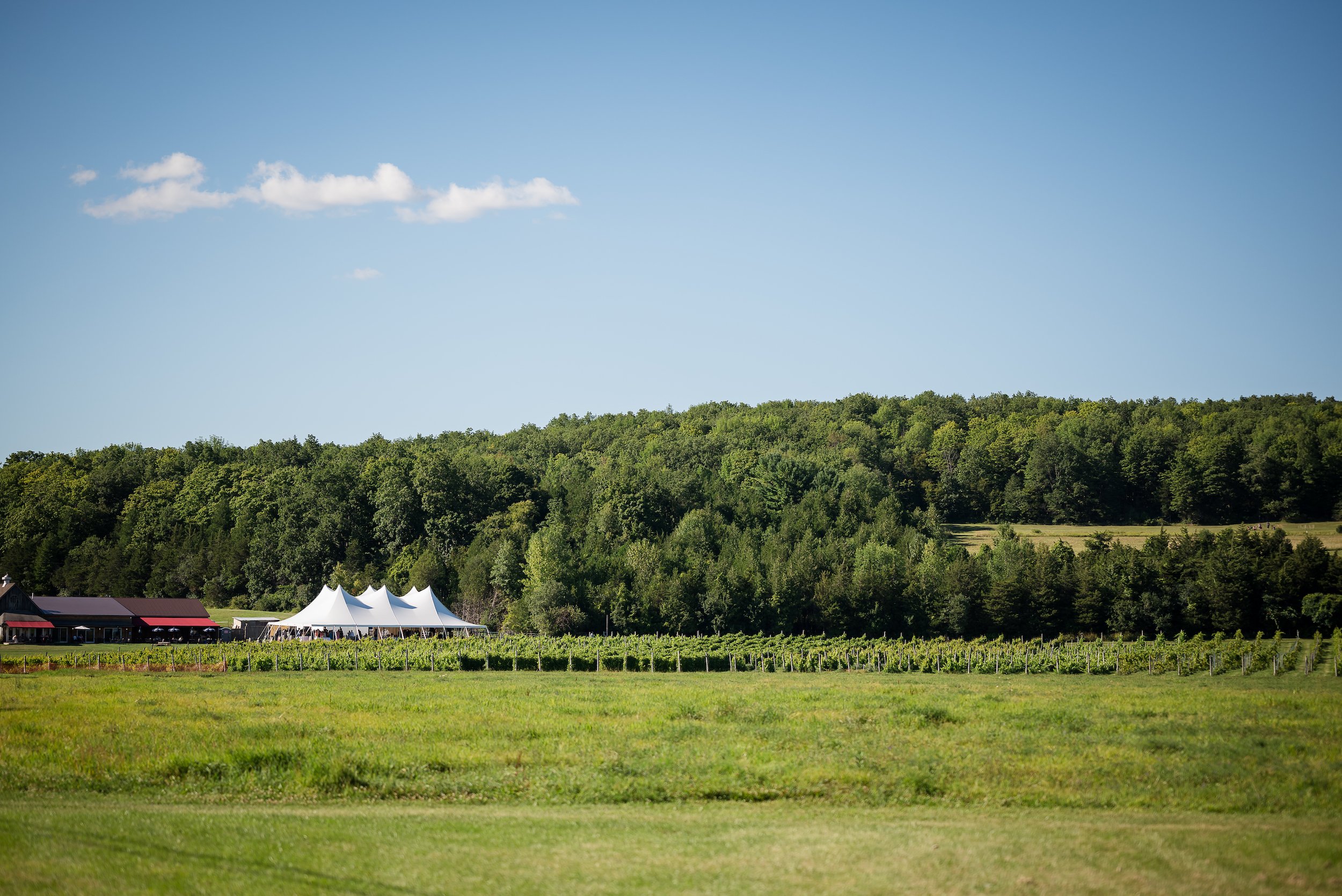 A Nature-Based Vermont Wedding Venue
Before you start trawling through wedding venue websites, it's important to take a step back and think about what you're looking for. Do you envision a grand ballroom affair or a more intimate ceremony in a garden? Do you want a luxurious setting or something more rustic? Once you have a better sense of the overall vision for your wedding, you can start narrowing down your choices.
Leslie and Garrett knew they wanted to be in a place that felt like home and was close to nature. A Vermont wedding venue fit the bill for their August celebration.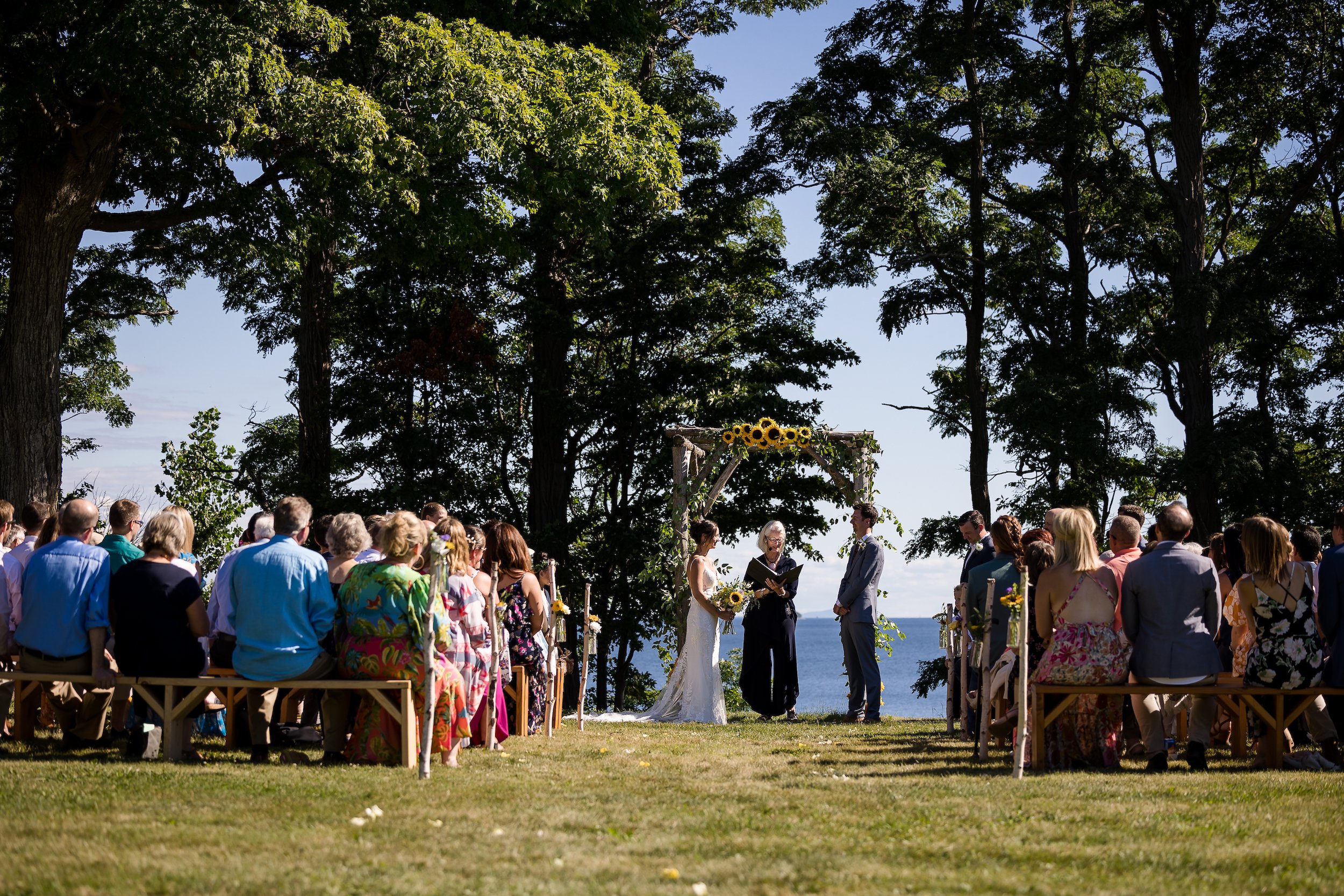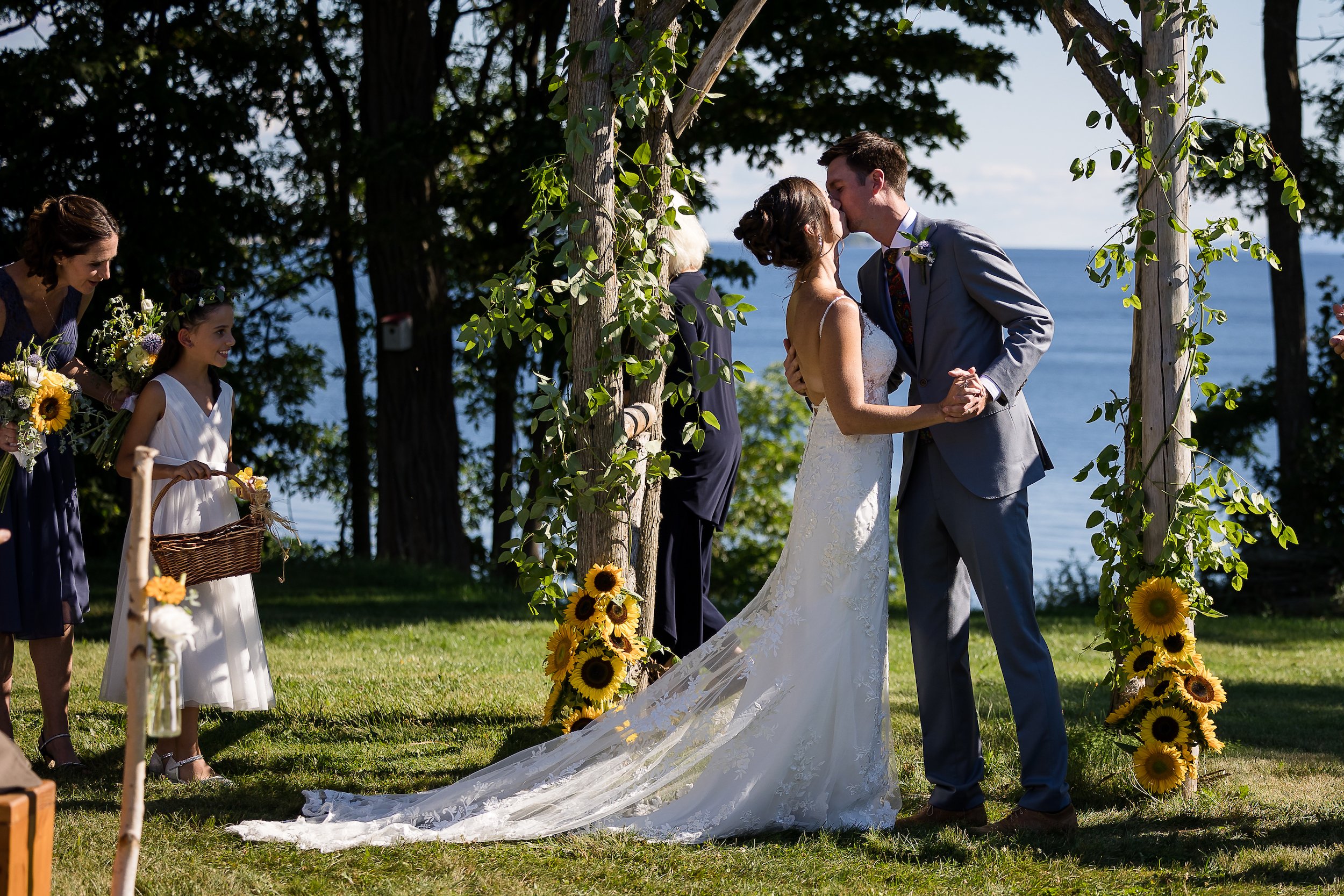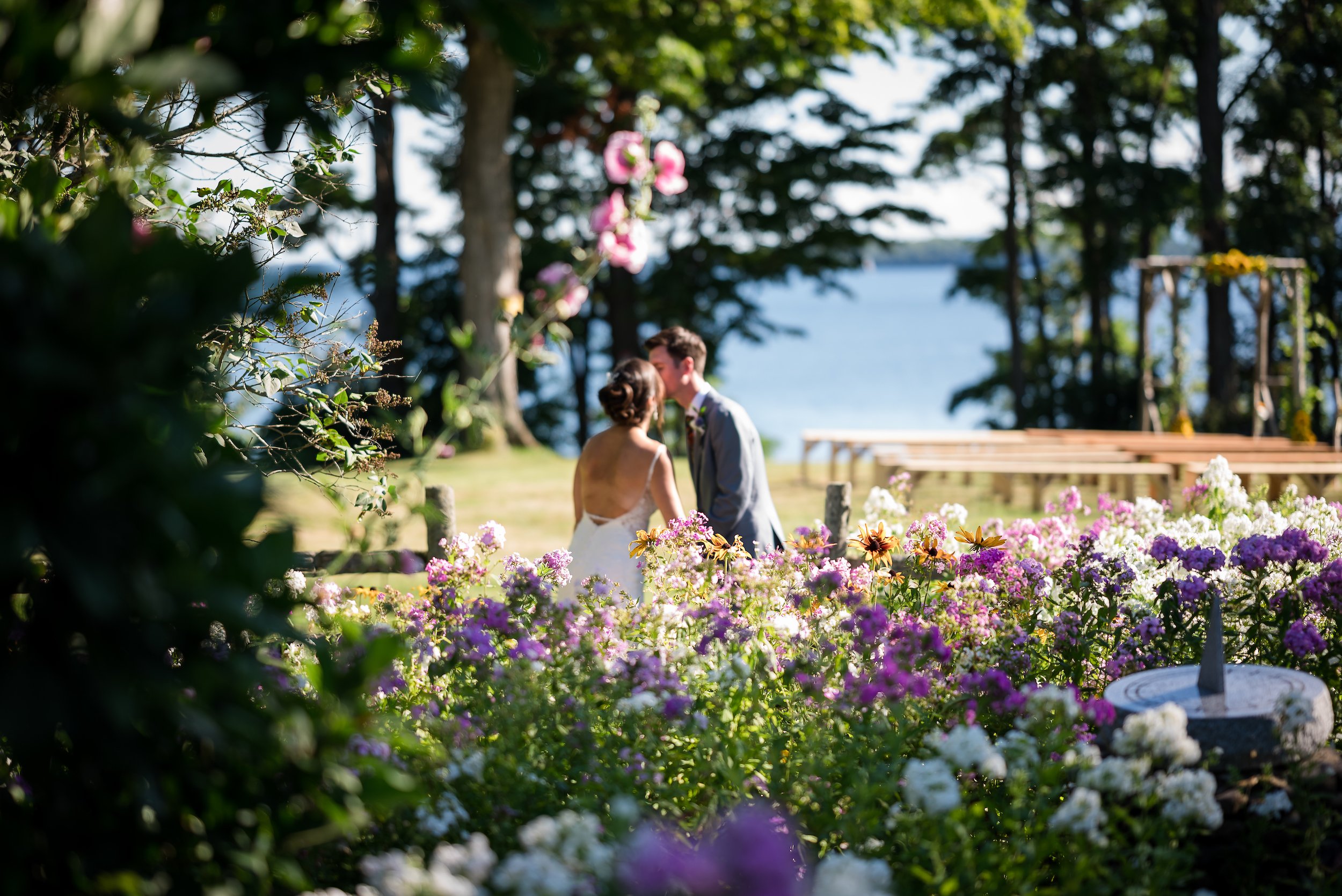 "I grew up in South Hero, and even though we don't live here anymore, Lake Champlain and the Islands have always had a special place in my heart," Leslie said. "When Garrett and I got engaged, we both knew right away that we wanted the wedding to be in the Champlain Islands so we could share this amazing place with all of our friends and family. We wanted the lake to be a central part of our day."
Snow Farm Vineyard offers not only views of the lake but also fields of vines, mountains, and gardens. It creates a magical backdrop at every stage of your wedding day.
"Leading up to the wedding, we were excited about the reception party. Of course, it would be fun with food, wine, and music! Looking back on the day, we are almost surprised by how equally fun the ceremony was," Leslie said. "It was a gorgeous August day, and as the wedding party walked through the garden to the arbor, the phlox was in full bloom, butterflies were everywhere, and the lake was sparkling. It was surreal."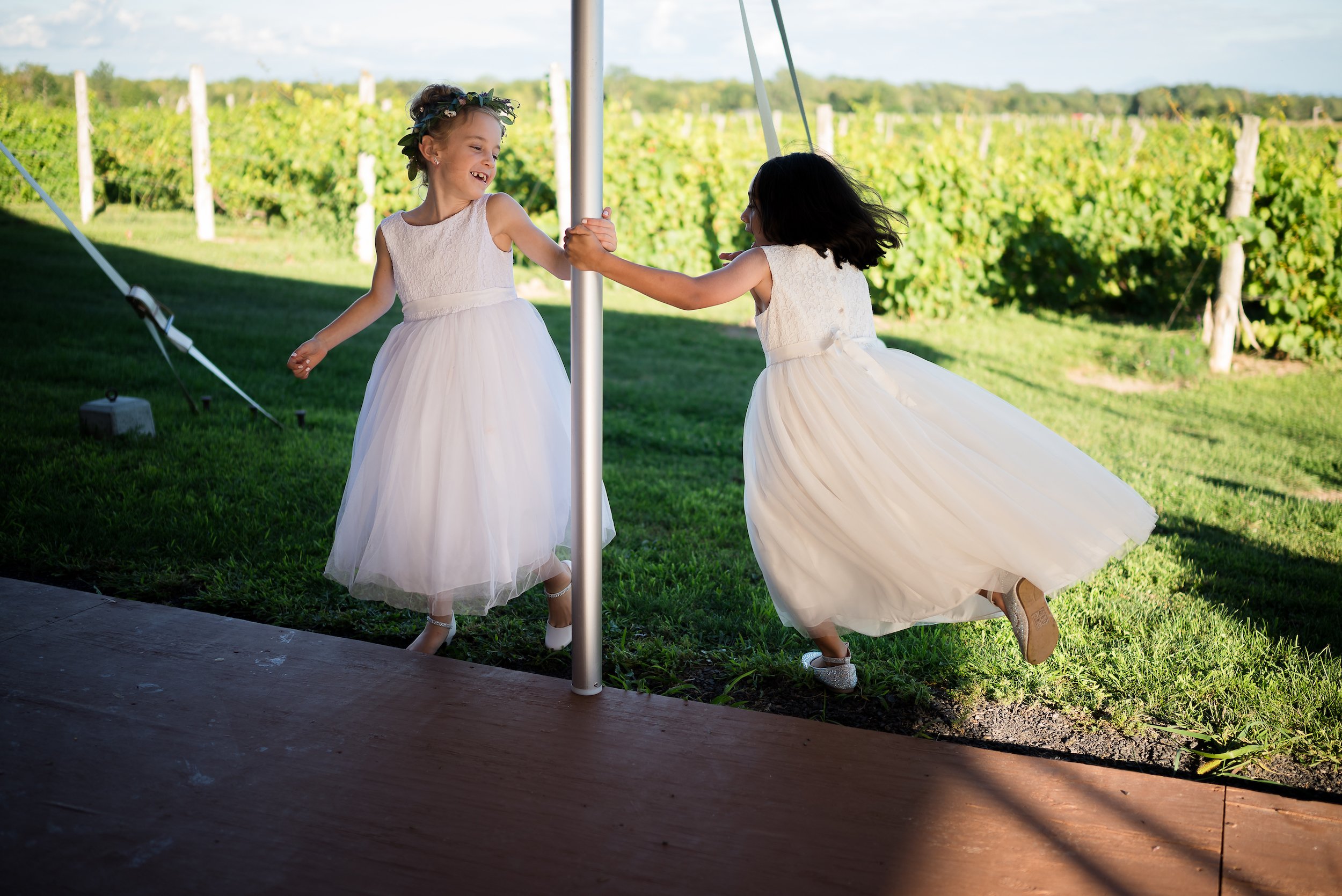 Little Details Make a Lasting Impact
When you choose a Vermont wedding venue like Snow Farm Vineyard, you also benefit from the intimate small-town connections and relationships that are standard in the state.
"We loved the idea of working with a local, family-run operation that showcases the unique qualities that make Vermont so special," Leslie shared. "We were proud to invite out-of-state guests to such a special place."
Guests that arrived in Vermont a few days before the wedding got the VIP treatment at the Thursday evening summer concert series at the vineyard.
"A table was sectioned off for us in advance, so we had a place to gather. It was the perfect way to kick off the weekend with music, wine, great vibes, and even a double rainbow over the vineyard."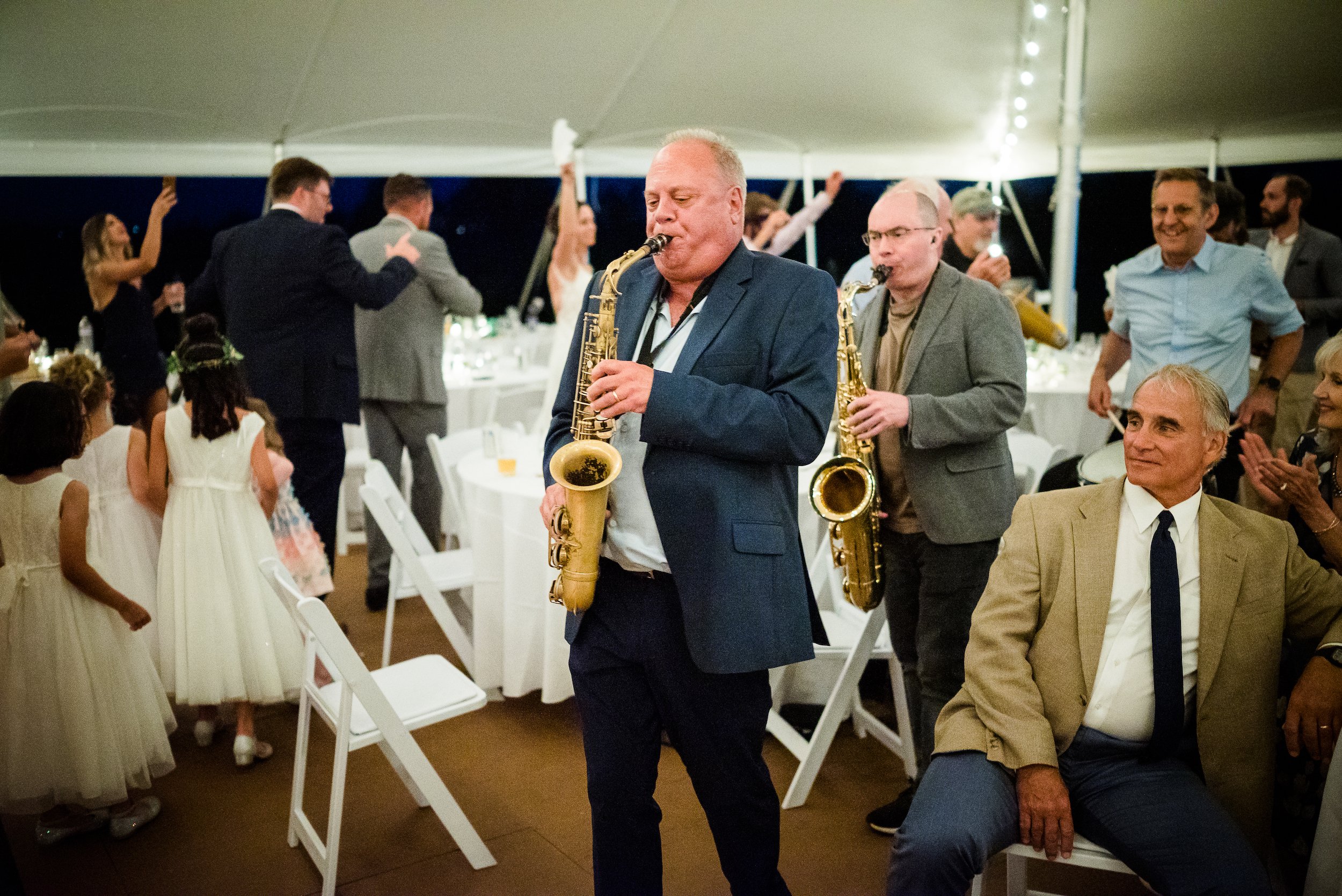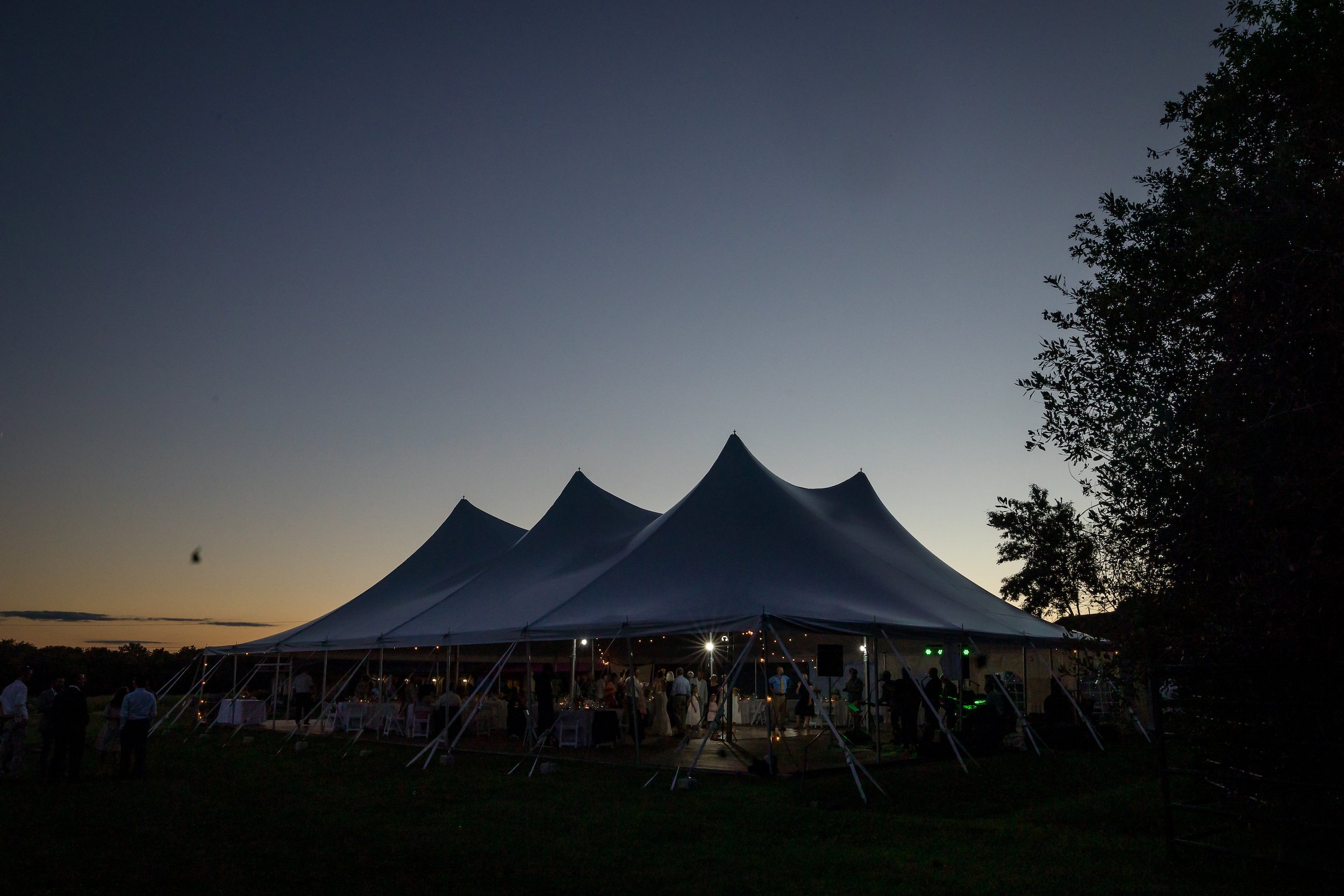 The Best Part About a Vermont Wedding Venue
In a rural state like Vermont, there is no shortage of beautiful places to explore. Including while you're at a wedding!
"Some guests walked up to the top of Fox Hill during the reception to check out the views," Leslie recalled. "We're so glad people had the flexibility to make their own beautiful memories. We are still finding photos and hearing stories from friends about what they did that day. Everyone has agreed on one thing: it's a beautiful spot."
Even better, Snow Farm is well experienced with hosting large events with music and catering, so couples don't have to stress about any of the logistics.
Many say the best part about the venue, though, is being able to return again.
"We love South Hero in August, so it may become an anniversary tradition," Leslie said. "The venue is quintessential Vermont, and everything went exactly how we had pictured it. Julie, Nick, and the entire staff are excellent.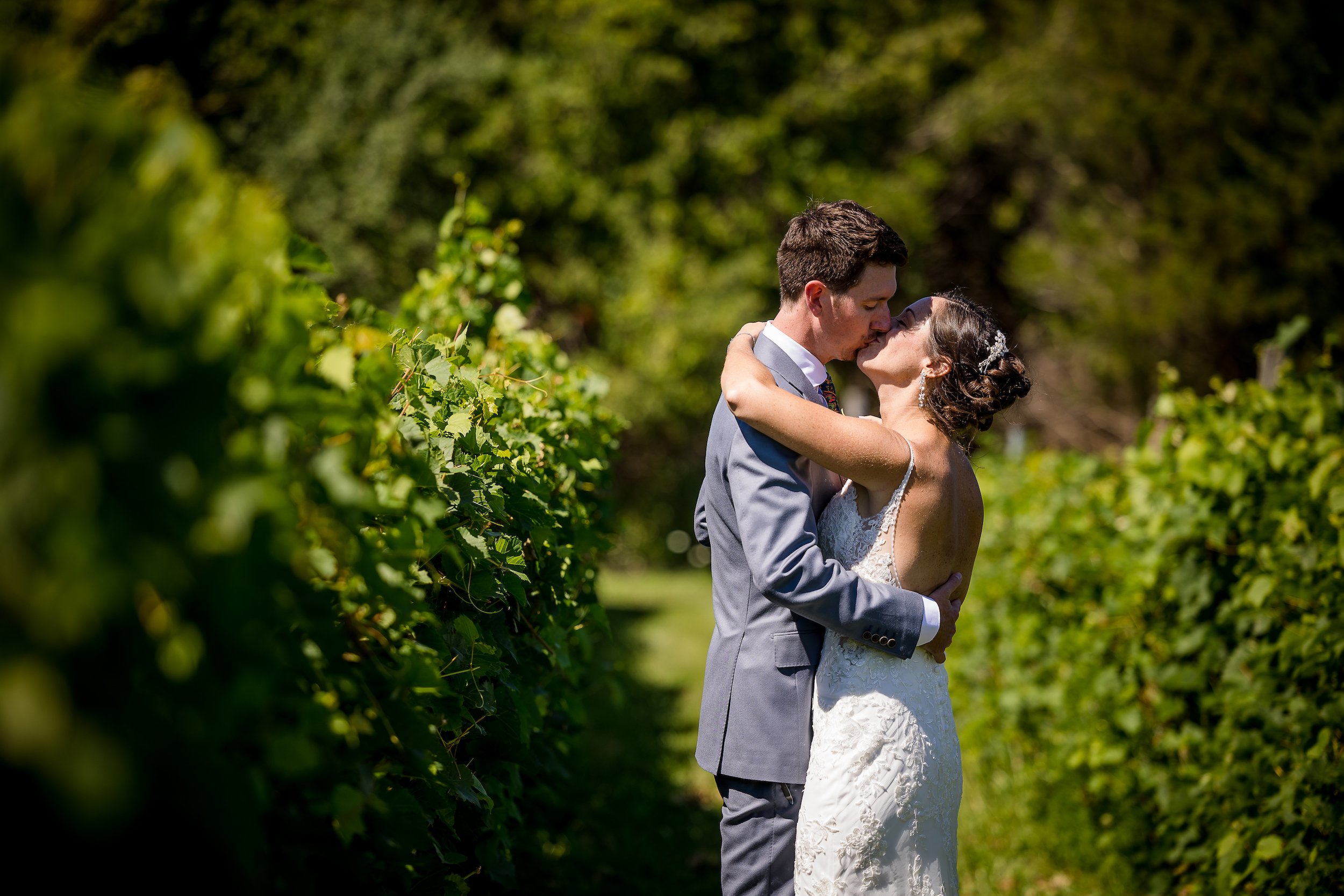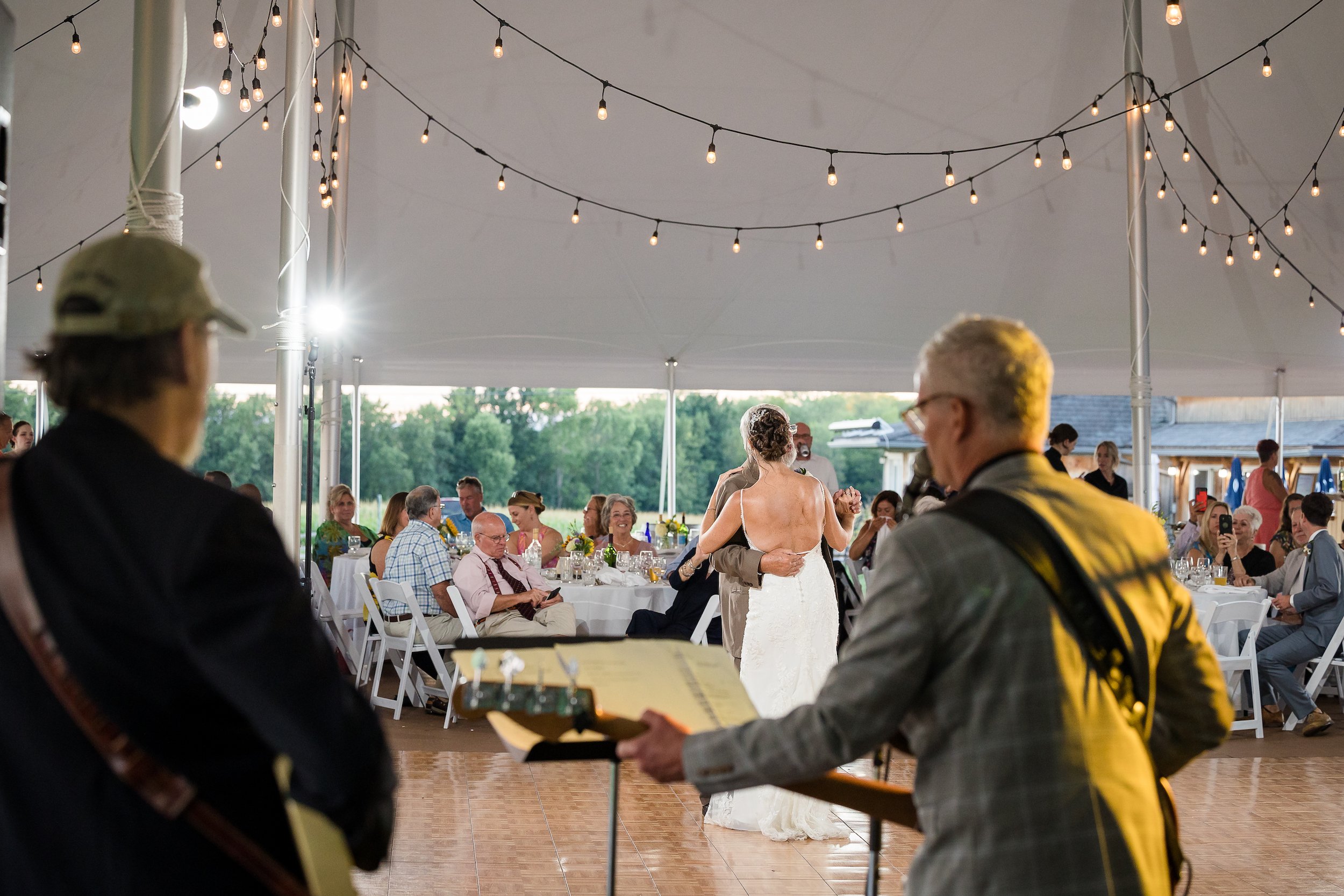 Posted by Nick Lane