As the leaves begin to change and the temperature drops, it's time to switch up your drink of choice. If you're a wine and spirit drinker, fall sangria will hit the spot.
While the traditional recipe calls for brandy as the main liquor, we suggest using grappa instead. In this blog post, we'll explain why it's a tasty option, and how you can make a delicious fall sangria using Vermont wine and spirits from Snow Farm Vineyard & Distillery.



What is Grappa, and How Does it Enhance Sangria?


Grappa is a fragrant brandy made from grape pomace, which is a mash of the skins, seeds, and stems left over after wine-making. It's popular in Italy, where it's often enjoyed as a digestif after a meal. Grappa also works well in cocktails because of its unique flavor profile.
It has an intense, grape-like taste with hints of almond, which blends perfectly with wine and fruit juices. Adding grappa to a fall sangria gives it a richer, fuller flavor, and a subtle nutty undertone that goes well with spicy notes and fruity flavors. The grape flavors in grappa perfectly complement the apples and pears in sangria.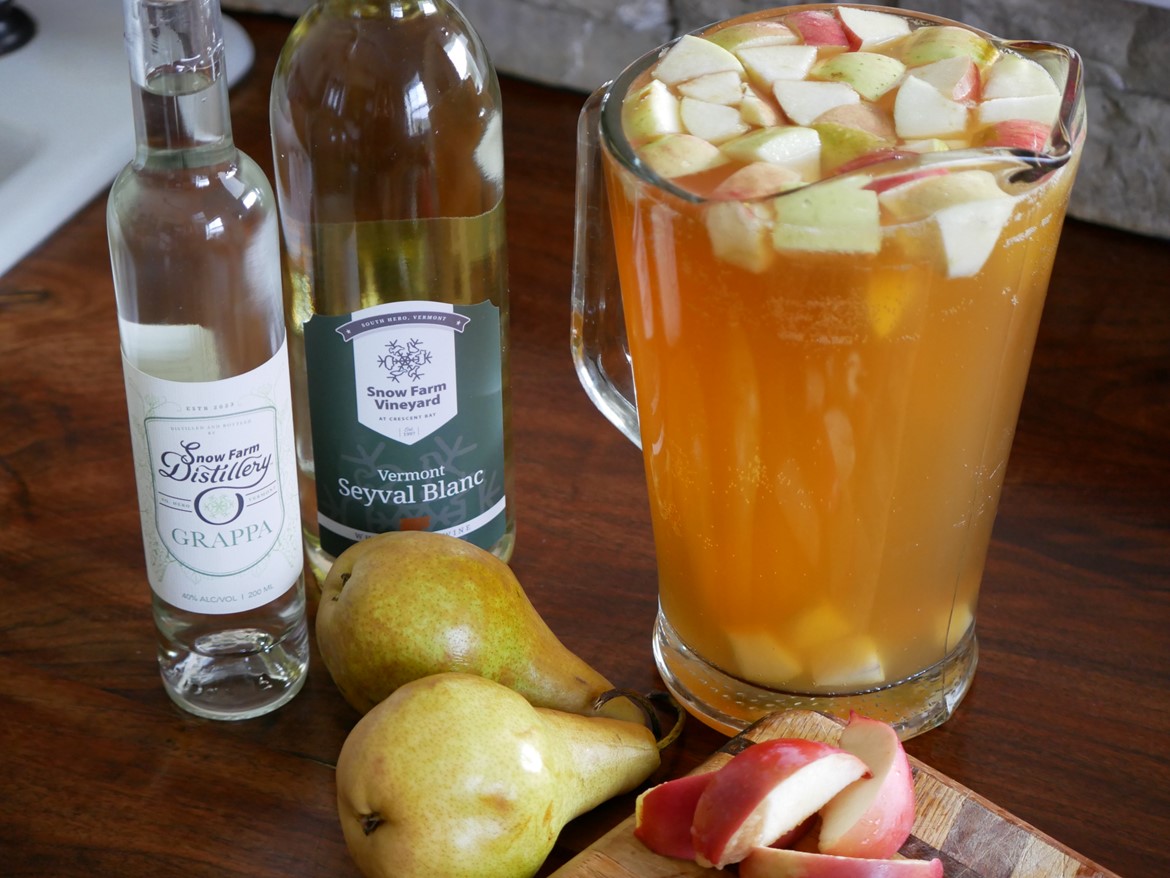 The Importance of Using Local Wine and Spirits in Fall Sangria

While you can make fall sangria using any wine, brandy, or grappa, using local ones will give you a taste of your local region and support the business community in your area.
Snow Farm Vineyard & Distillery, located in South Hero, Vermont, produces craft wines and spirits with a taste of the region. They specialize in cold-hardy grapes, like Marquette and La Crescent, that thrive in Vermont's harsh climate, resulting in unique wines with a distinct terroir. Using their wine and grappa in your sangria is a great way to experience the local flavors of Vermont, says Patrick Barrelet, head winemaker and distiller at Snow Farm Vineyard.
"That's what's fun about grappa. You really get a wide range of flavors because if I use Cayuga grape skins, the spirits will taste completely different than if they are made from Seyval, Riesling, Frontenac, Vignoles, or Vidal grape skins. They all have their own characteristics. Each batch takes on the taste of the varietal used. It's like wine in that way," Barrelet said.
Plus, since grappa is made from the skins and leftover remnants from winemaking, it's also a way to help ensure nothing is wasted during the process of making wine and spirits.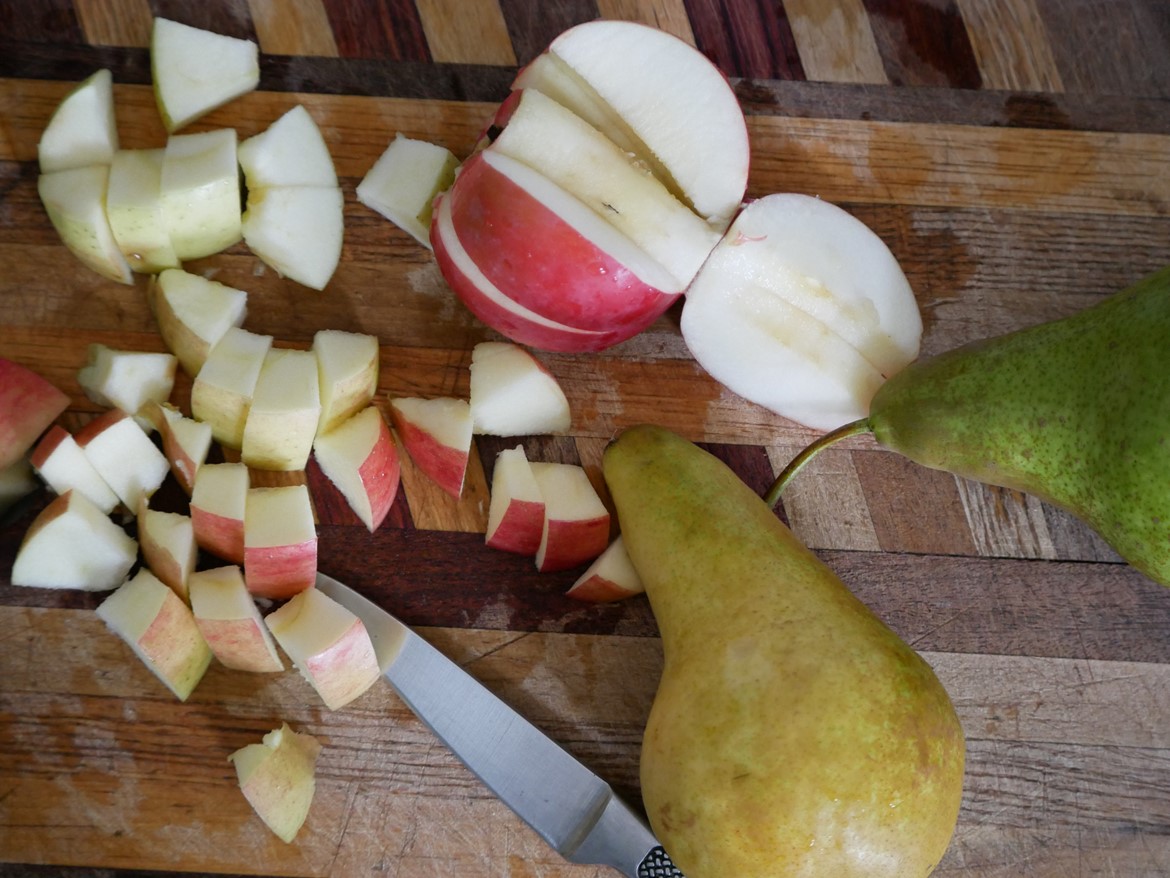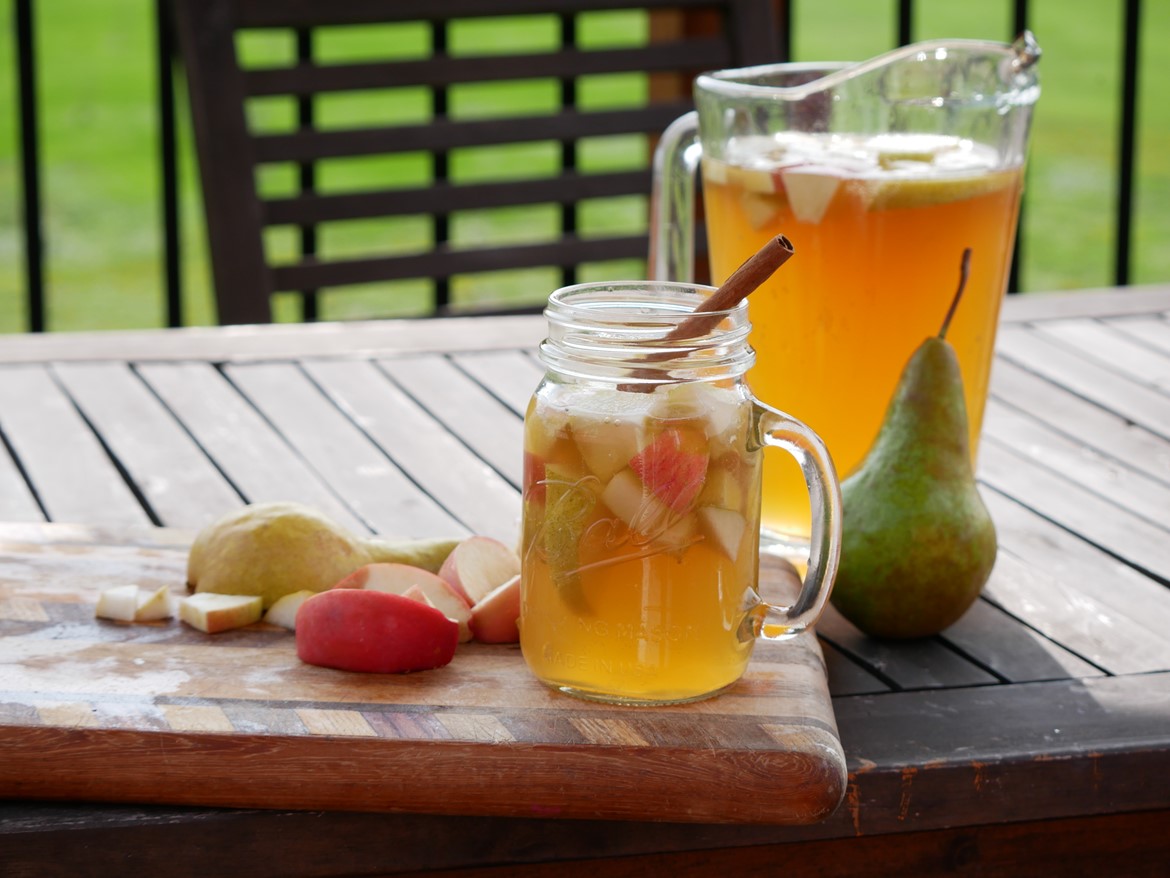 Recipe for Fall Sangria with Grappa
Serves 6
Ingredients:
4
tablespoons
of maple syrup
Cinnamon sticks to garnish

Directions:
In a large pitcher, combine the wine, grappa, maple syrup, sparkling water, and apple cider.
Stir to mix well.
Add the sliced apple and pears and stir again.
Refrigerate for at least an hour to allow the flavors to blend.
Serve over ice, garnished with cinnamon sticks

Store for up to 3 days.

Optional Variations and Serving Suggestions:
You can add other fruits like pomegranate, cranberries, or oranges to your fall sangria for more flavors. You can also swap the apples for peaches, nectarines, or plums, depending on what's in season. For a stronger kick, you can replace some of the wine with more grappa. To add more fizz to your sangria, swap out the sparkling water for sparkling cider or ginger ale. Serve your fall sangria with grappa with a cheese platter, charcuterie, or spicy snacks.



Have your next drink made for you while you savor the autumn colors and flavors by stopping by the Snow Farm tasting room in South Hero, Vermont. Cheers!