Looking for a fun weekend getaway in Vermont?
As you search for the best Vermont Airbnb, keep in mind one of the best places to stay in Vermont is in the Champlain Islands. Many rentals include lakefront access and mountain views all within a rural setting.
If you're looking for fun outdoor experiences, there are plenty of trails perfect for hiking or biking in the islands, along with some great restaurants in the area including in the city of Burlington (which is only 30 minutes away!).
There are lots of incredible Vermont Airbnb spots near our very own Snow Farm Vineyard on the island of South Hero. When you stay on the islands, you can visit not only our vineyard but two other nearby vineyards and a brewery!
If this sounds like your ideal weekend retreat, check out Vermont Airbnb listings in South Hero to find the perfect place.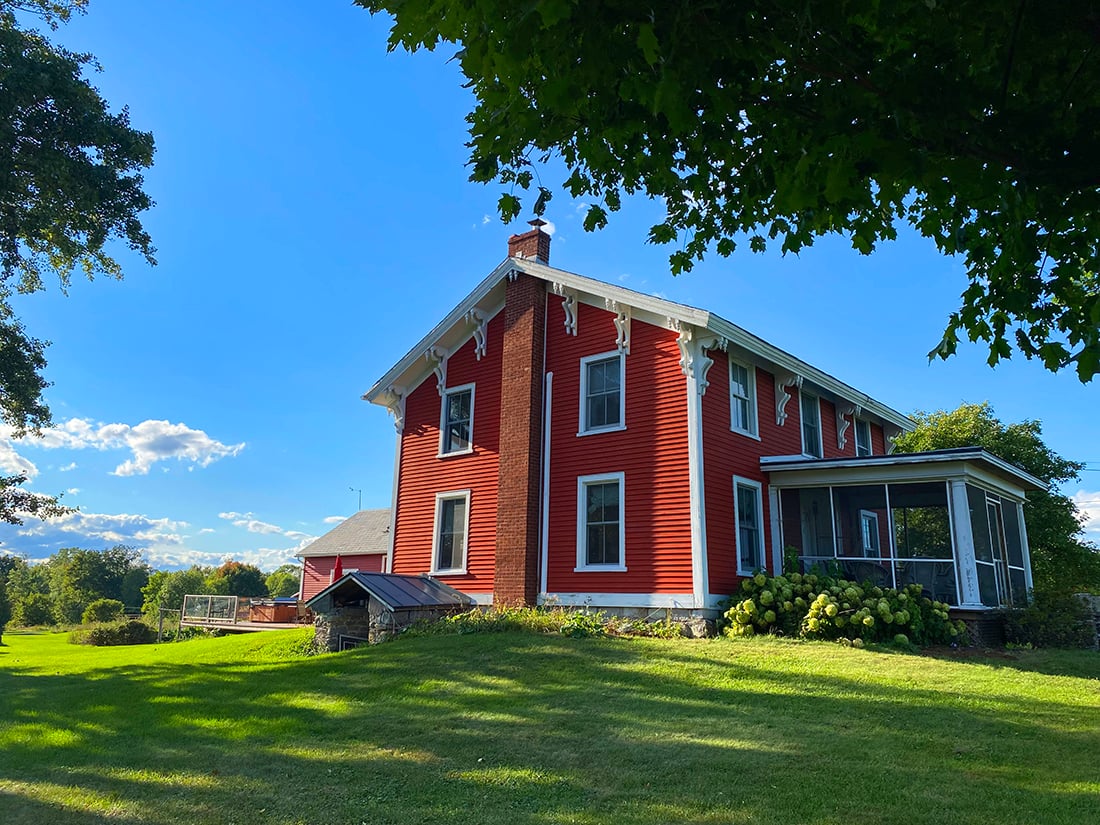 The Original Vermont Airbnb
Before Airbnb was a thing, we were hosting guests at our very own Snow Farm Inn in South Hero, Vermont, built in the 1820s. While you won't find us on Airbnb, you can learn more on our website and book directly by emailing us.
The allure of our Vermont inn is our charming farmhouse and our nearby vineyard and maple sugaring operation; both a short walk down the road.
Step out the back door and you'll be on Lake Champlain on your own private beach. Or, leave from the inn on your bicycle to ride on paved roads that connect to the Champlain Bikeway, a series of bike trails through the Champlain Islands that also connect to the city of Burlington.
Read more about the inn guest experience from two avid bicyclers.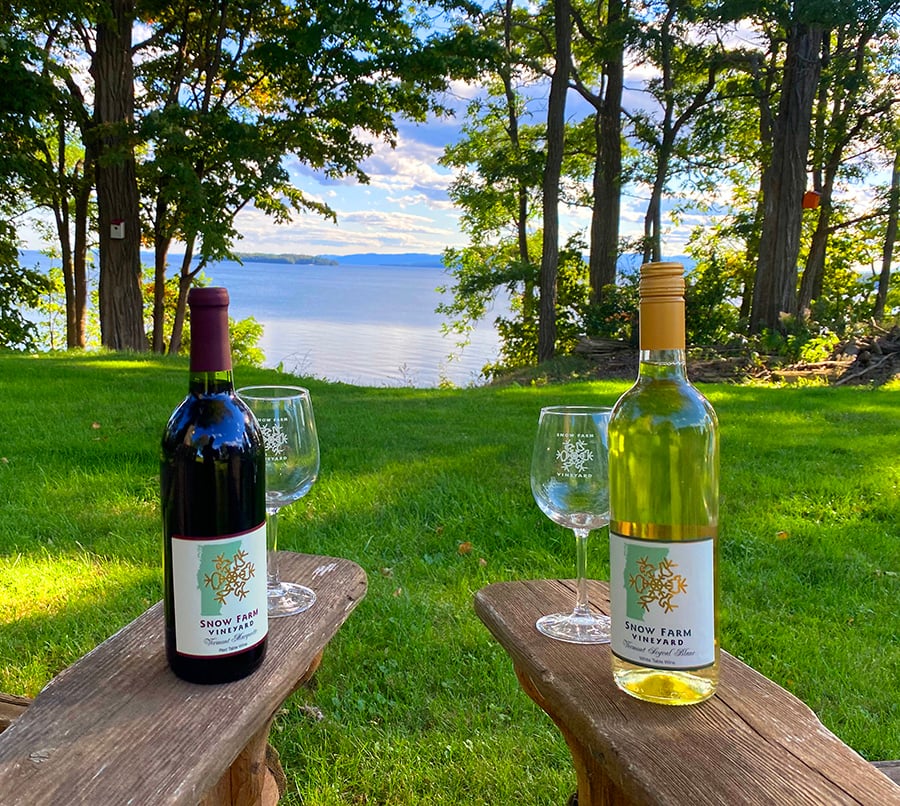 Other Options for Places to Stay Nearby
Whether you plan to stay at a bed and breakfast, a lakeside cabin, or if you're bike-packing with a tent, you'll find plenty of places to stay in the Islands along your bike route. Many of which are bookable on Airbnb.
Inns / Inns and Restaurants
Snow Farm Inn at Snow Farm Vineyard, South Hero
North Hero House Inn & Restaurant, North Hero
Ruthcliffe Lodge & Restaurant, Isle La Motte
Shore Acres Inn & Restaurant, North Hero
Bed & Breakfasts
Heron's Way, South Hero
Ruthcliffe Lodge & Restaurant, Isle La Motte
Campgrounds
Apple Island Resort, South Hero
Camp Skyland, South Hero
Goose Point Campground, Alburgh
Vermont State Parks, Grand Isle

Cabins and Cottages
Fisk Farm, Isle La Motte
Parker Lodge Housekeeping Cottages, North Hero
Henry's Sportsman's Cottages, Alburgh
West Short Cabins, North Hero
The Anchorage, South Hero
The Maples, Grand Isle
The Village Farmhouse at the Way Farm, North Hero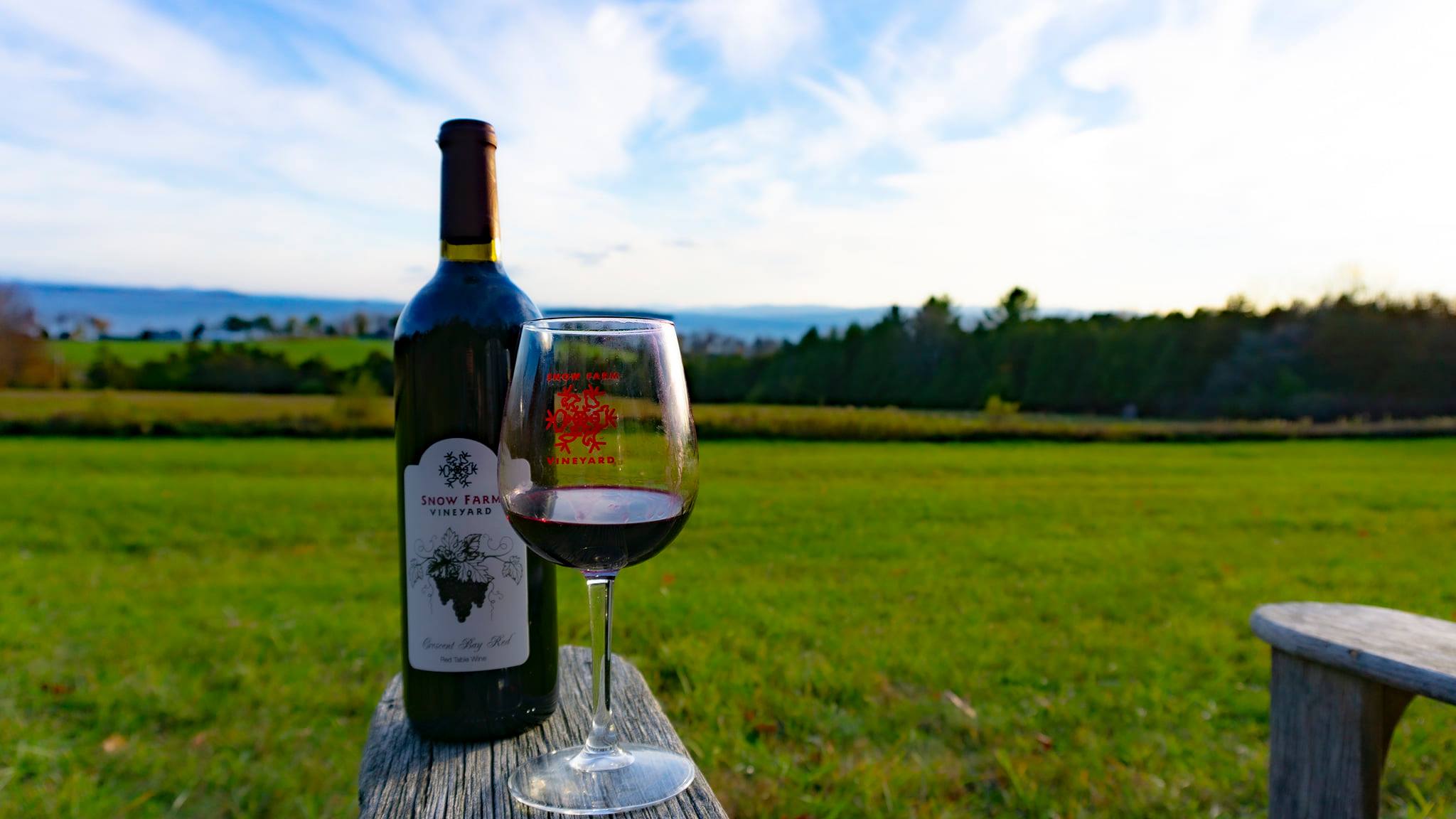 Whether you choose an option through Vermont Airbnb or rent your own place for the weekend, spending time on one of these islands is an experience like no other. The Champlain Islands offer visitors everything from scenic views and biking to fantastic dining options and family-friendly activities.
If you've never been before, now is the perfect time to make it happen! Let us know if we can help answer any questions.
Posted by Nick Lane