Here in Vermont, we're no stranger to cold weather. The grapes we grow are specialized breeds perfectly suited to thrive when the temperatures drop. Perhaps that's why our cold hardy vines produce white wines that are delightfully enjoyable to drink in the winter.
You may feel like winter is the time to drink rich and bold red wines, served at room temperature. Afterall, chilled drinks aren't as appetizing when it's freezing outside, we get it. We're here to tell you, you don't need to serve your white wine ice cold. White wine from the fridge can warm up to slightly below room temperature and be just as enjoyable in the winter as it is in the summer. In fact, wine experts recommend all white wines be served between 43 and 55 degrees because drinking white wine too cold can hide the flavors and aromas.
Here are some of our favorite white wines to enjoy during the colder months in the Northeast. If you are a snow bird like us, you can feel good knowing wines made in Vermont are a more sustainable option than buying white wine that has been shipped across the country. While sipping a glass of white wine, we put together our three favorites for you to try this winter!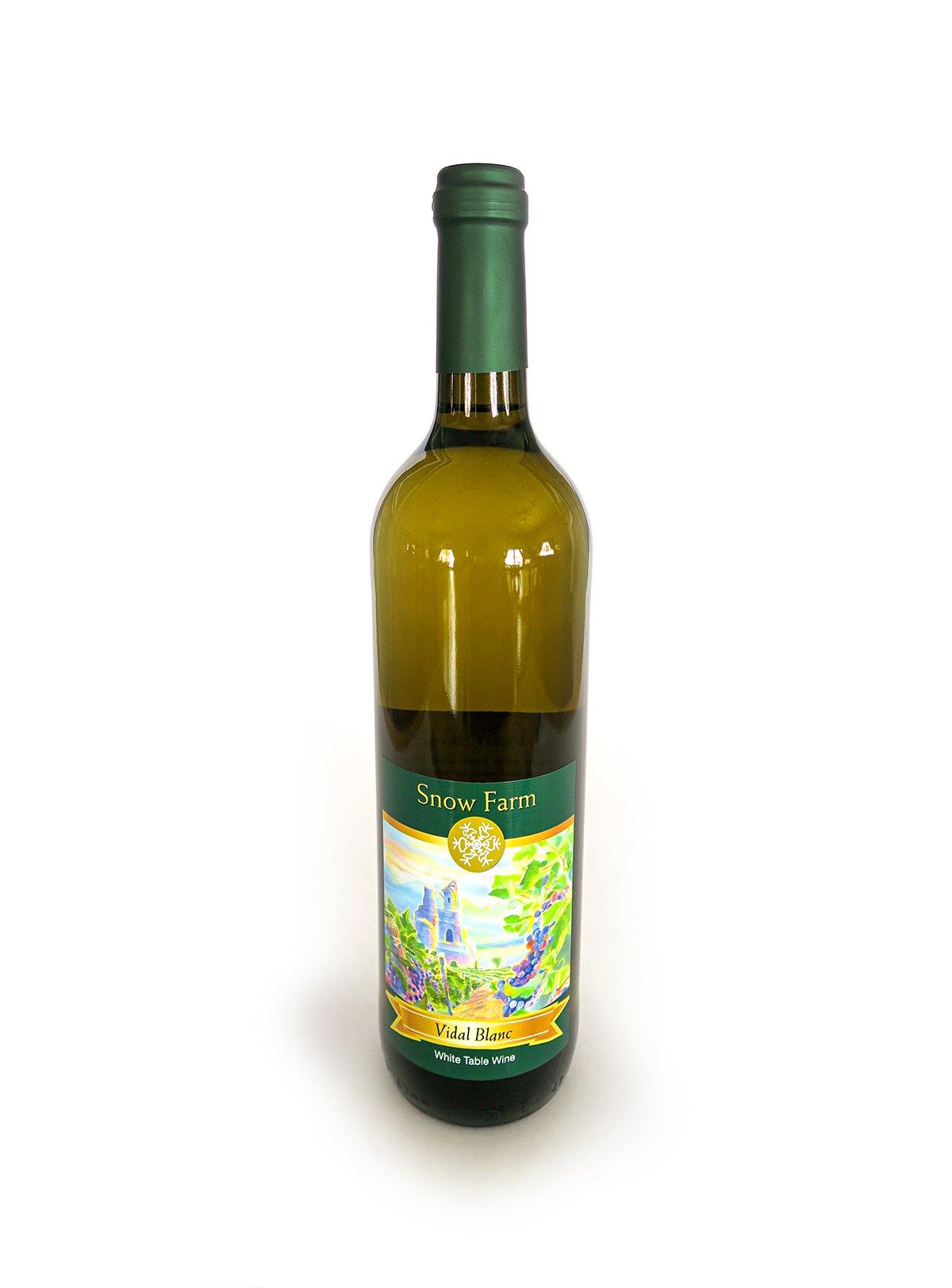 Vidal Blanc
In the depths of winter, a glass of white wine is a fresh, light break from the heavy reds you may have been drinking. Especially when you choose an oaky white wine like Vidal Blanc.
Vidal Blanc is a dry wine with aromas of wood, orange, and honey, and tangerine blended with smooth oak flavors achieved through aging in French oak barrels.
Pair with: Alfredo sauce, mushroom risotto, or grilled pork.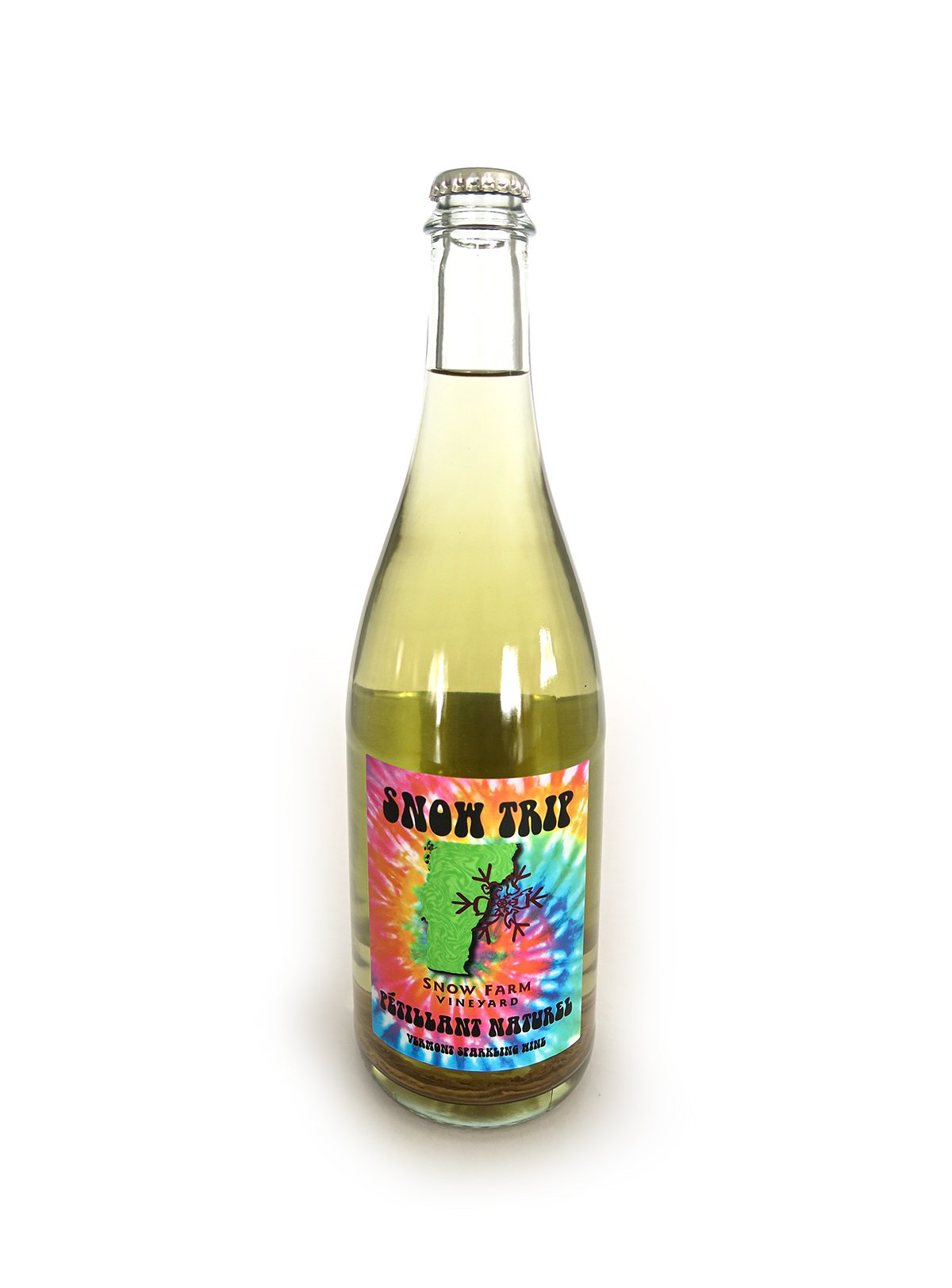 Pet Nat
Bubbly beverages like sparkling wine make special occasions more exciting, and also help balance out heavy meals in the winter.
Meet the trendier, younger-sister to champagne. It's a sparkling wine called Pét-nat — short for "pétillant naturel"— a French term that translates to "naturally sparkling."

Pét-nat is a bubbly wine with a wilder flavor than champagne. It leaves behind the pretense and the price of champagne and brings a more exotic, daring feeling to your lips. Learn more about what makes Pét-nat unique.
Pair with: Appetizers like soft cheeses, shellfish, stuffed mushrooms. Also works well with a full meal.
Dessert Wine
Vermont wines got their start in the dessert wine category because the Northern U.S. is one of the few places in the world where ice wine can be made. It starts with harvesting grapes after they've frozen on the vine and the sugar has concentrated in them. Because they're rare and full of exotic flavors, ice wines are sipping wines to be enjoyed alone or with decadent desserts. Try our Ice Wine or Late Harvest.
Pair with: Apple pie or your favorite dessert!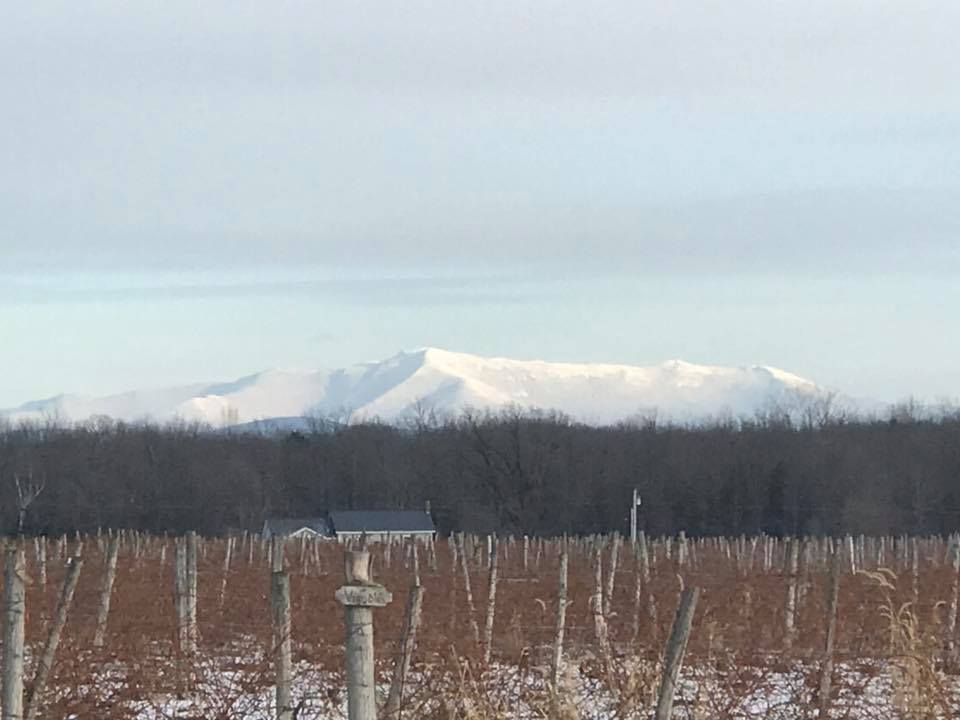 Enjoy Winter in Vermont with Wine
We love a good winter wine and we hope you give our three favorites a try! These wines are perfect for the cold weather, and can also keep you warm during those chilly nights at home or on vacation in Vermont. If you're from Vermont or visiting from out-of-state, these local options will help to reduce your carbon footprint without compromising taste.
Be sure to stop by our tasting room in South Hero to experience a Vermont vineyard in the middle of a winter wonderland. Our remote location set on frozen Lake Champlain with the mountains in the distance is a must-see.